What It Is: A lightweight pair of motorcycling-specific sunglasses, tuned to help you better see what matters most when on the road.
RELATED: The Motorcycle Sunglasses You Can Wear Anywhere
Why We Like It: When we're on our motorcycle, we look for specific qualities in a pair of sunglasses: They have to be easy to take on and off when wearing a snug helmet, comfortable on long rides without slipping, and be able to block the sunlight but still provide good visibility when the road dives into the shadows, and vice versa. The new collaboration between two SoCal companies,  Salt., a premium eyewear brand, and Aether Apparel, a high-end technical outerwear brand, delivers on all fronts. 
The thin, titanium arms make the shades easy to wear with any helmet, and titanium nose pads keep them from slipping even when we're sweating. Thanks to all this titanium, and not much of it at that, they're also the lightest pair of sunnies we've ever worn. Windshields on the outer rims of the lenses reduce wind flow and peripheral sunlight by about 80 percent, according to Salt.. The strategically placed pin-sized holes still give you views from the left and right, while letting in minimal light.
RELATED: 21 Cutting-Edge Motorcycles to Ride This Year
But what eclipses their featherweight is the lens from Salt.. Available with two lens options, both have a polarized film to block glare. One lens option also includes a photochromic filter that automatically adjusts to suit the light conditions. The second includes a scratch-proof mirror coating that helps decrease glare. We've used both. The first performs admirably, even going from the intense sun to shadows, and the latter is our go-to when we're near water or spending long hours outdoors, like a few recent days on the Italian Riviera. Both lenses helped us identify road hazards like potholes or debris, and even sand. When we compared the Explorers to some of our other favorite motorcycling and casual lenses, the shades produced more contrast and exceptional clarity.
RELATED: Running Sunglasses That Check Every Box
Nitpick: The titanium nose pieces occasionally got slightly tangled in our hair when we perched the Explorers on top of our head. The windshields took a day or two to get used to. And they aren't cheap.
[$600; aetherapparel.com]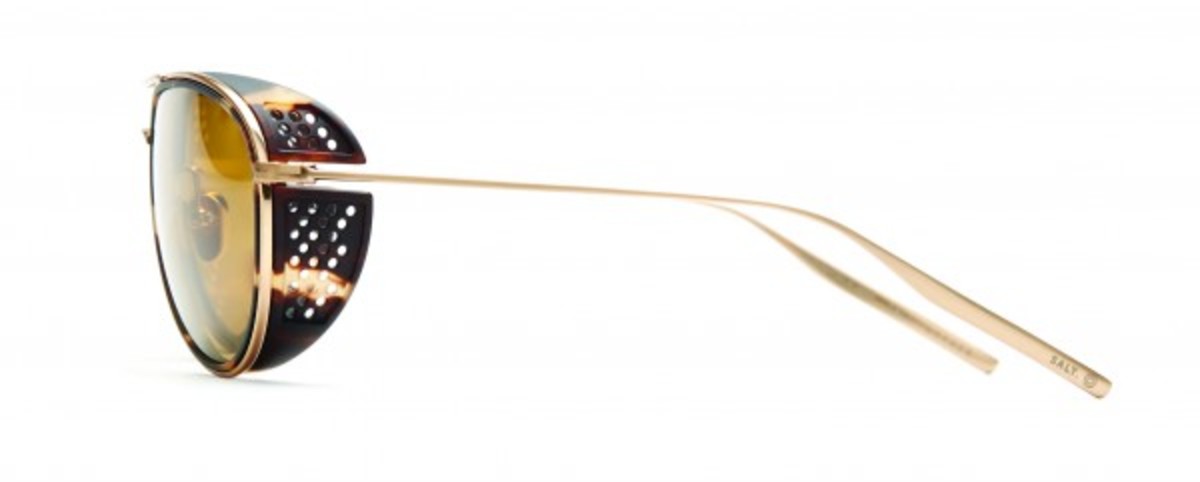 For access to exclusive gear videos, celebrity interviews, and more, subscribe on YouTube!