One of the biggest reveals to come out of this week's Detroit Auto Show is the 2017 Lincoln Continental, widely viewed as the American automaker's latest (and biggest) effort to reinvent itself as a serious contender in luxury vehicles.
Our first impression: The new Continental has everything luxury-car seekers want, and is bound to give pause to Cadillac loyalists — and even turn the heads of BMW and Mercedes Benz lovers. 
On the outside, it's stately and athletic, thanks to subtle takes on its mesh grille of the Lincoln logo (gone is the oft-criticized split-wing design that Lincoln has forever been known for), an available panoramic moonroof, and a wheelbase that's been enlarged. The melded curve design doesn't shout, but rather offers a quiet luxury.
Technology plays a huge part in the Continental, which hits showrooms this fall. Electronic door handles built seamlessly into the chrome belt line open or close doors at the touch of a button. Another nice touch: A lighting sequence activates as the driver approaches the car with the key, starting in the lower front fascia and working its way to the tail lamps, headlamps, and mat lights. 
The most sophisticated tech is saved for the "safety" features, however, which read like a list you'd find on a Google Autonomous Car. The Pre-Collision Assist with Pedestrian Detection that comes standard offers a system of cameras and sensors that, if a potential collision may occur, are automatically applied to the brakes, bringing the vehicle to a full stop to help avoid or reduce impact. Assistance for the daily commute is available, too, with optional adaptive cruise control, meaning the car can automatically slow down in stop-and-go traffic. To cap it off, a new 360-degree camera system, meanwhile, uses views from cameras mounted in the grille, deck lid, and 180-degree side mirrors, then stitches these snapshots together to create an image in the screen so the driver can see around the car.
While the obvious show pieces have been stripped away, the inside amenities don't fail to impress. Take the Perfect Position Seats; inspired by private jets and high-end office furniture, they can be adjusted up to 30 ways and are made of a striking combination of soft leather and cloth. Then there's the over-the-top Revel audio system that boasts three custom-tuned modes: Stereo, Audience, and On Stage. Three top-of-the-line Black Label trim editions are available as well: Chalet (a wintry look with creams and white), Thoroughbred (tans and browns), and Continental-exclusive Rhapsody (deep blue with lots of chrome).
Under the hood is a solid, Lincoln-exclusive 3.0-liter twin-turbo V6 good for 400 horsepower and 400 lb.-ft. of torque. Mated to a six-speed automatic, it isn't the most tech-savvy luxury car on the block, but nevertheless should ensure the perfect symphony of power and smoothness.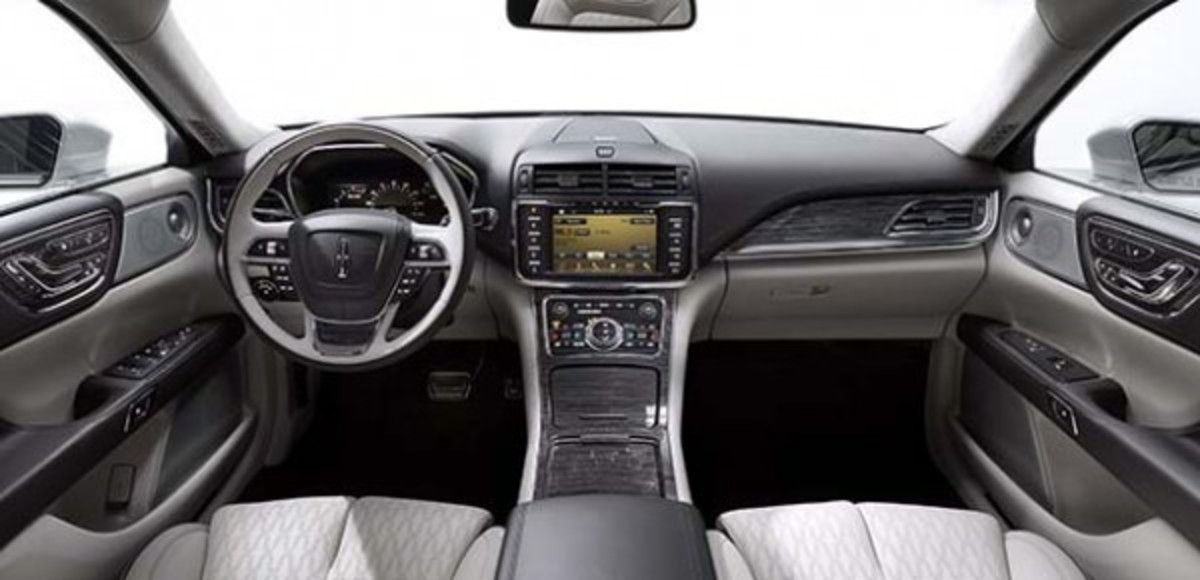 For access to exclusive gear videos, celebrity interviews, and more, subscribe on YouTube!