Gear
The North Face's Futurelight Tech Does the Impossible
"Let's summit a peak!"
We'd been taking lap after lap in-bounds at three of Aspen's four resorts a couple of days, and by then this had become a running joke. But when you're skiing with renowned Colombian alpinist Andres Marin, whose job is to routinely get into hairy pitches at 17,000-plus feet, it quickly becomes clear that this is less a jokey, impulsive suggestion he makes at the top of the lift and more a friendly mandate – delivered always with a smile that goes clear past his goggles. To cap off our time together, our group would hike up a teeny ridge to Long Shot and duck in and out of the trees 5.3 miles to the bottom – Snowmass' longest run.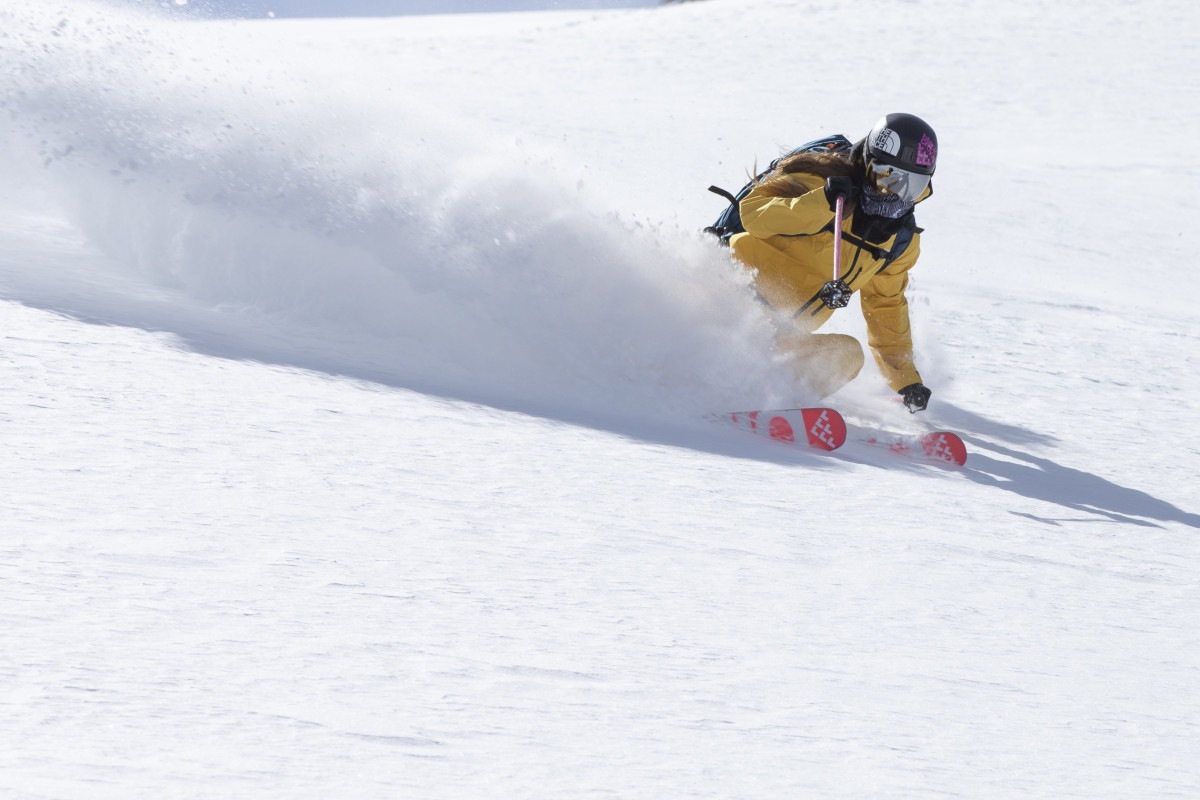 The point was to beat up new outerwear tech from The North Face (TNF) – an innovation they've dubbed Futurelight. The claim is that it "adapt[s] and optimize[s] the air permeability, stretch and hand feel of any garment depending on the activity or environment." Basically, that means that this stuff can be shape-shifted by the design team during production to meet the needs of skiers doing their thing at different and specific levels – from hardcore mountaineering to beer laps at a Midwestern hill. There are several lines within Futurelight, each intended to maximize comfort without compromising performance in the unique setting for which it's designed. I was running the Women's A-CAD jacket (MSRP $599) and bib (MSRP $549), part of the Steep Series, manufactured for more-casual skiing and riding.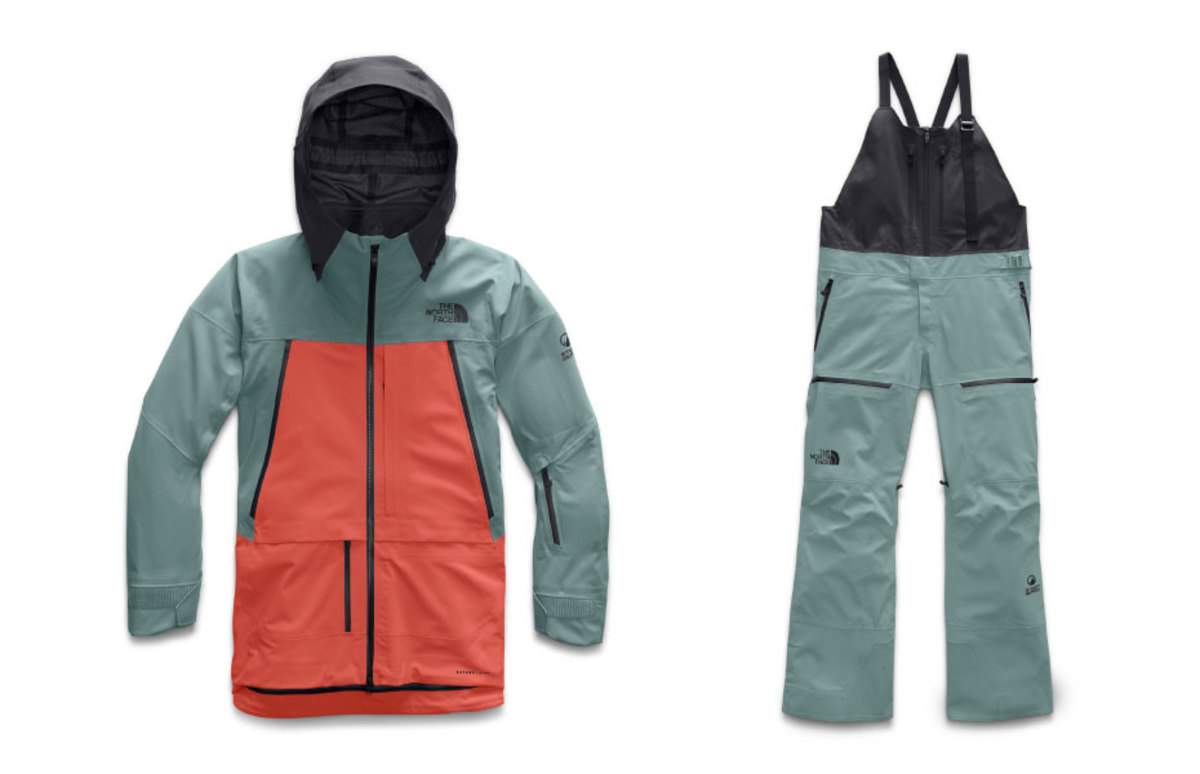 The three-layer construction process involves standards and methods TNF says are state of the art and groundbreaking. The boast is made bigger by the fact that it's a huge challenge to the status quo, Gore-Tex. Futurelight was developed in response to TNF athletes like Marin clamoring for more breathability, more freedom to reach, as well as lunge and twist, without letting the elements in – and lessening that irritating rustle stiffer outerwear tends to make. Every time you have to stop to add (or subtract) a layer, it adds minutes to an expedition or a vacation day, the consequences of which only start at "annoying." The less you have to futz with your gear, the better.
The apparel also had to be sustainably produced, in accordance with company values. What resulted from two years of R&D is a nanospun fabric that uses non-PFC DWR (durable water repellent) finishing chemistry and as much recycled polyester and nylon as possible (which varies per garment), end-stage manufactured in a solar-powered facility. In layman's terms: It lets air move through, but keeps things waterproof with more environmentally friendly tech, all with an eye on reducing TNF's carbon footprint, increasing social responsibility and keeping that "SWISH-SWISH-SWISH" noise at bay.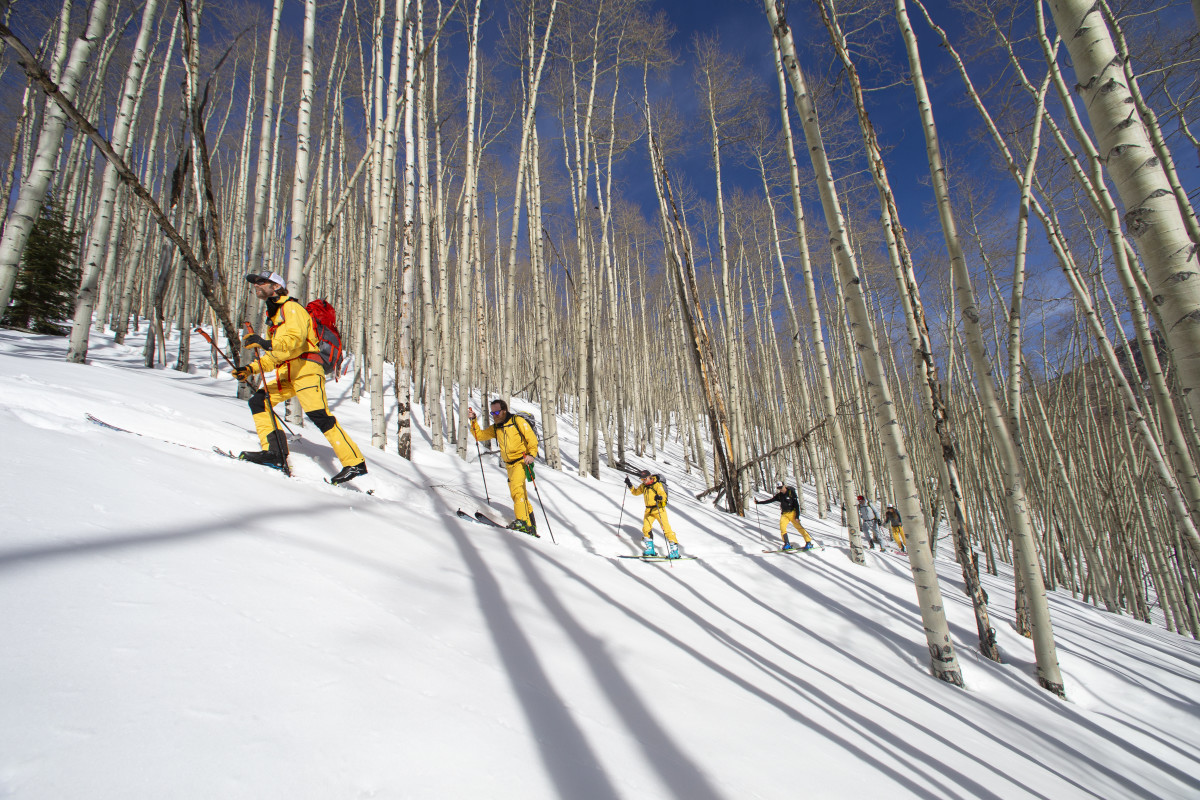 I'd been trying to keep up with Chris Curtis, TNF's senior product manager, on the hill. At the bottom of Snowmass, après-ing over a little shot-ski tequila and tacos at Venga Venga, I picked his brain about why this tech is timely.
"One of the most unique aspects of Futurelight is that it is tunable, meaning our designers can adjust weight, stretch, breathability, durability and construction – knit or woven – during the manufacturing process to meet our athletes' and consumers' end needs," he explained. "Designers can customize the fabric for specific usage by dialing up breathability and air permeability in garments for aerobic pursuits, or increasing rain protection for harsh, wet climates."
Cory Olson, TNF senior materials manager, expounded on this for me over email: "Our Futurelight technology is unique in that the fabric is compiled together to create a three-layer material that is the most sustainable fabric we've ever produced. All of our fall 2019 Futurelight products are comprised of recycled fabric for the face and backer layers, with each layer bonded to the incredibly thin, light and breathable waterproof membrane."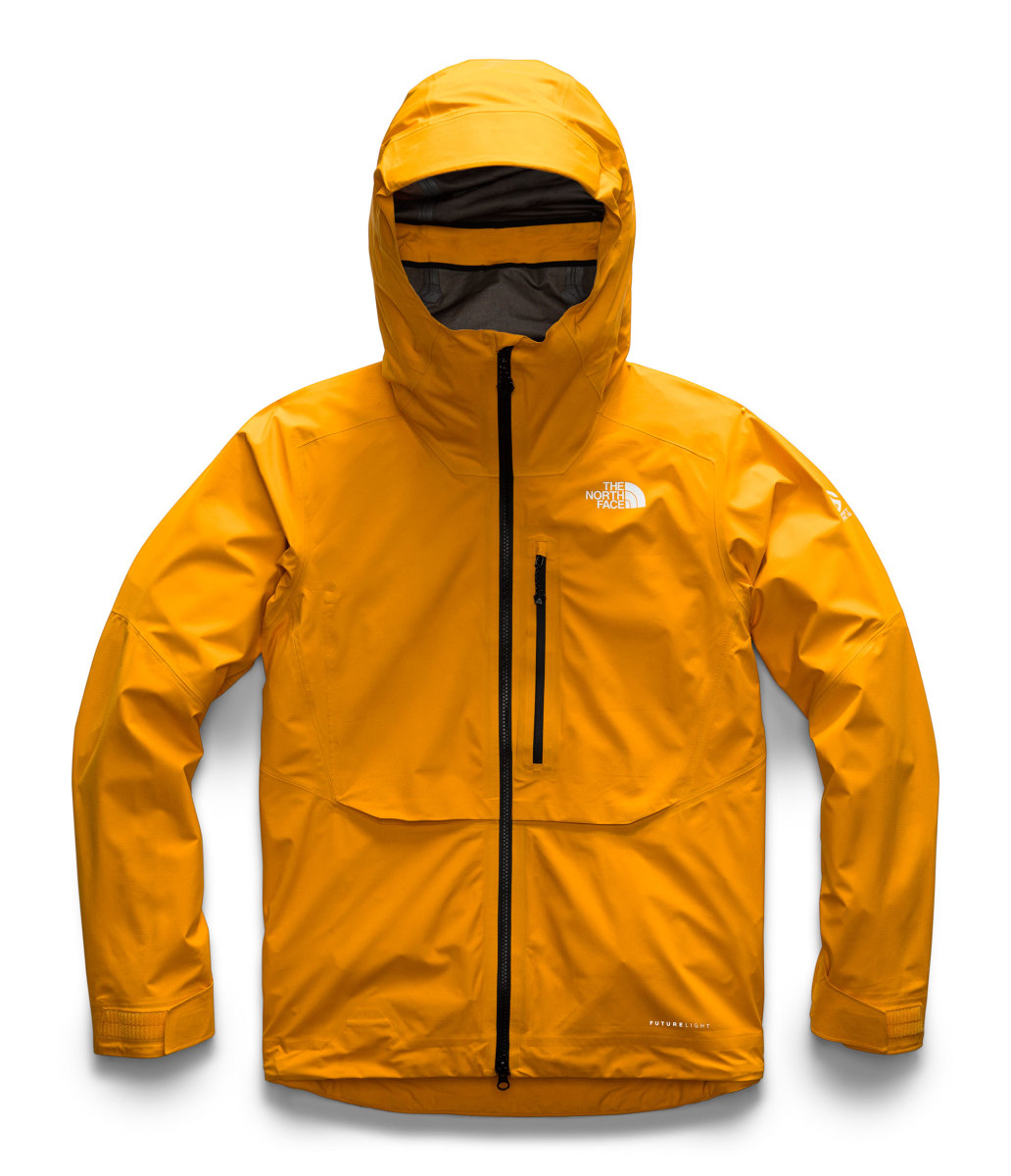 Sounded promising, but first let's talk about cut and fit. I'm 5-feet 3-inches tall, and even size-small pants tend to drag behind me like some kind of cold-weather mermaid tail, requiring loops to snap the excess fabric up behind the calf. While that's a genius feature – especially good for keeping your cuffs intact on the asphalt walk back to the car – I prefer that my snowboard pants simply be the proper length in the first place.
Unbelievably, these bibs delivered. (And yes, bibs … a first for me.) I've avoided them out of deference to efficiency; in my mind, they're equivalent to what I wore as a kid, overalls-style snowsuits that were a cruel, constant struggle of loosening, unhooking, unzipping and likely crying, all because you just needed to go to the bathroom. What made the Futurelight pants a permanent part of my gear closet is that there's a zipper running from knee to hip on the right side that makes getting into and out of them a cinch, even in a ladies' room stall, as well as a center zip on the bib itself – not to mention, thigh vents.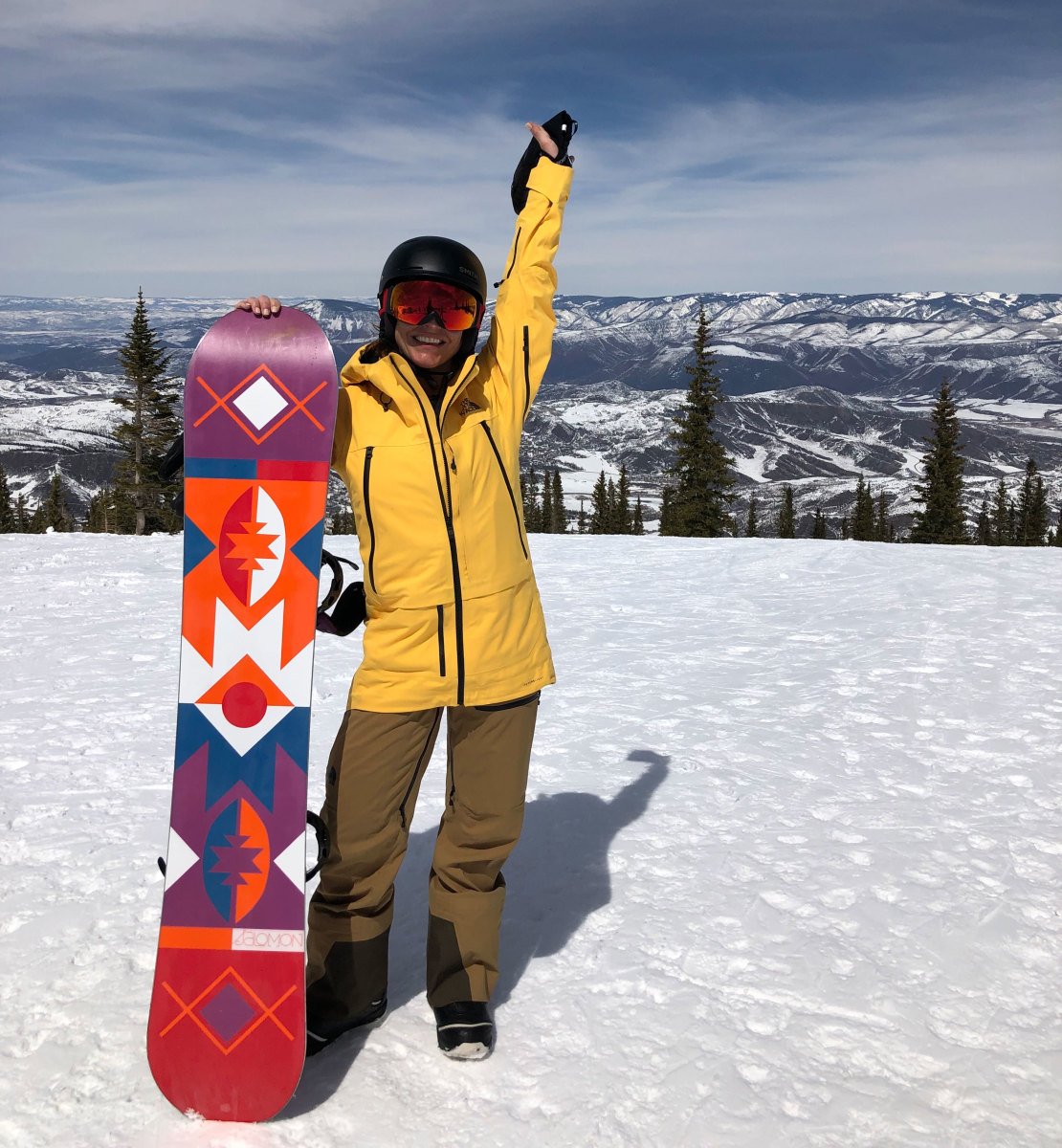 As far as the jacket, my one unassailable requirement, apart from pit zips, is that I need to be able to throw my arms goofily over my head while I'm making powder turns (think: "Wooooo!") or double-high-fiving a friend at the bottom after a killer run – A hood that's big enough to fit well over my helmet and that I don't need to take my gloves off to adjust would be nice, too. The A-CAD nails it on both fronts and includes other small touches I appreciate: a zippered pass pocket on the forearm, a reach-through zip on the chest that lets you get at the internal pocket without undoing the front of your coat, and a right-hand hem pocket that zips vertically and is further secured by a top flap.
So, great, the kit fit – but would it perform as advertised? This is purportedly the most breathable lightweight fabric around, and March, with its often-freezing mornings morphing into afternoon butterfly weather, was the perfect time to test it. (I'm also the "I'm hot! I'm cold! I'm hot! I'm cold!" person in your crew, so who better to thrash around on a couple of clear-but-windy powder days and see how wildly the internal thermostat moves?)
I was skeptical, because, well, I'm always skeptical. And also because I'm the kind of person who will keep the same hardtail mountain bike for 16 years because it rides just fine (kind of), thanks. I buy $2 wool sweaters at the thrift store rather than $150 techy mid-layers. Could I recommend that anyone spend a grand on new snowboard apparel if what they've got still functions?
Short answer: Totally. I kept my layering minimal and consistent both days: TNF's simple, lightweight FlashDry long-sleeve crewneck and tights, plus a lightweight, tie-at-the-back Burton neck gaiter. We'd been enjoying high-speed runs on a duffy few inches of powder in the mornings, stopping for lunch at the top, then hunting for windbuff as the breeze came up. On the edge of a cat track bordering a bowl, the wind was so strong, it stopped me dead; Marin did me a solid by throwing me a pole-tow to the bend, where I unstrapped and walked to a spot where I could get some angle.
Speaking of walking, back to the stroll up to Long Shot: It wasn't strenuous enough to be even remotely like the layering puzzle the other crews on this trip were trying to solve – out ski touring in the backcountry, rock-scrambling and setting skin tracks while navigating fussy weather and fluctuating snow conditions – but gear testing means throwing your equipment up against as many variables as possible, benign to vicious. If this stuff couldn't hold up to five or 10 end-of-day minutes of bootpacking up a well-worn ramp, followed by a ridiculous leg-burner to the bus, well … exam failed.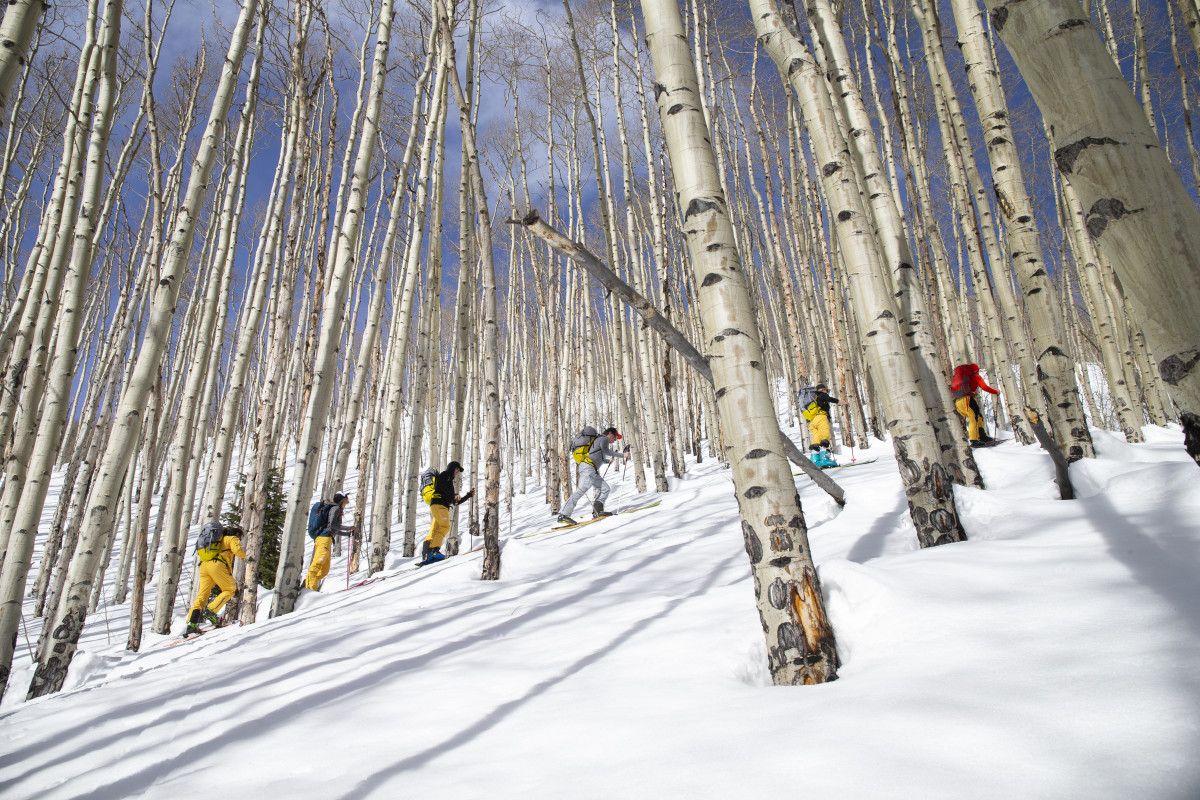 Did I open all my vents at times? Yep. Did I unzip the front of my jacket or feel the need to remove it entirely? Nope. Whether powering down Mongolian barbecue at the top of Buttermilk, waiting out a slow lift ride, walking to the bus stop or cramming in as many screamer laps as I could before lunch, the only thing I wanted was a warmer neck gaiter, as the breeze tended to sneak down the throat of my jacket even when fully zipped.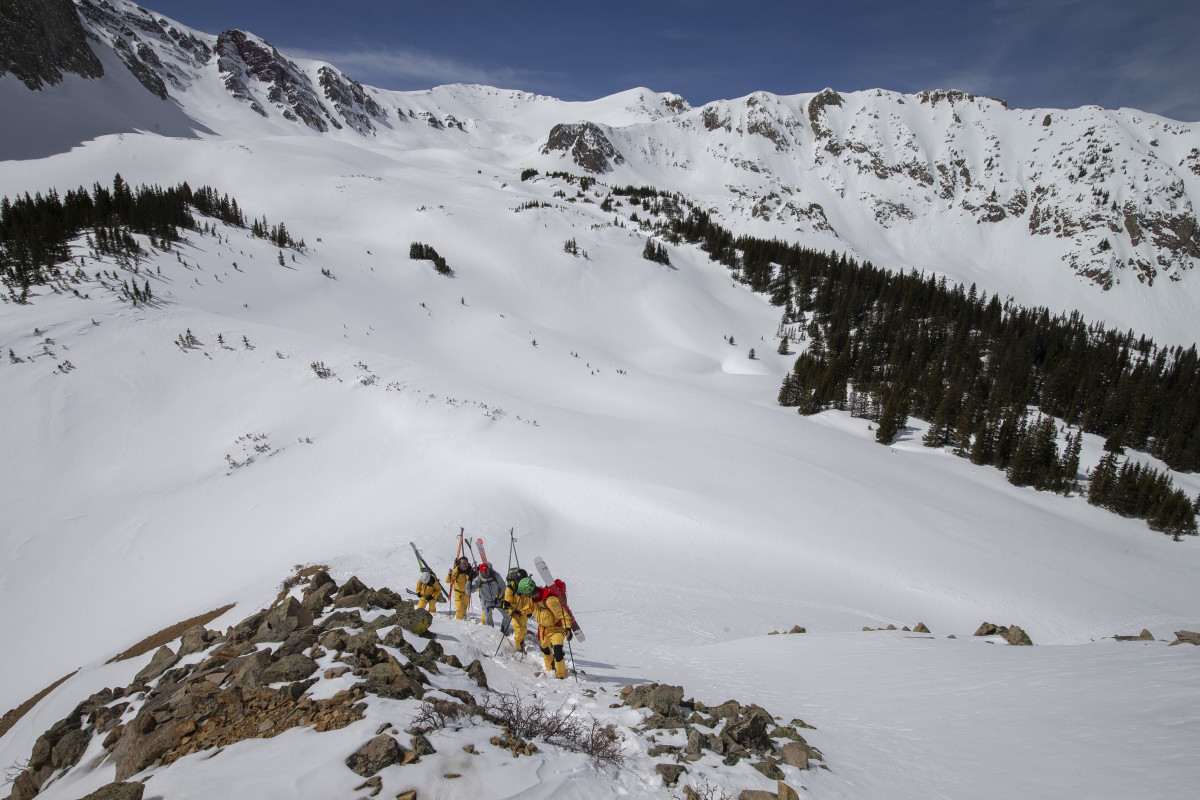 I was honestly surprised by how consistent my body temperature was, or rather how quickly it adjusted, and I didn't feel restricted in any movement. While I've yet to see how it does when it's dumping or slushy, those couple of bell-to-bell days have me feeling pretty confident the fabric will continue to avoid being what Curtis called "crunchy, muggy and stiff."
"Futurelight has been in development for about two years," he explained. "We've validated our product development with more than 400 continuous days of in-field testing with our elite athlete team in environments as extreme as Everest, and we've partnered with world-renowned Underwriter Labs for independent validation of our waterproofing standard, as well. All Futurelight testing is performed by accredited third-party labs, not the fabric supplier."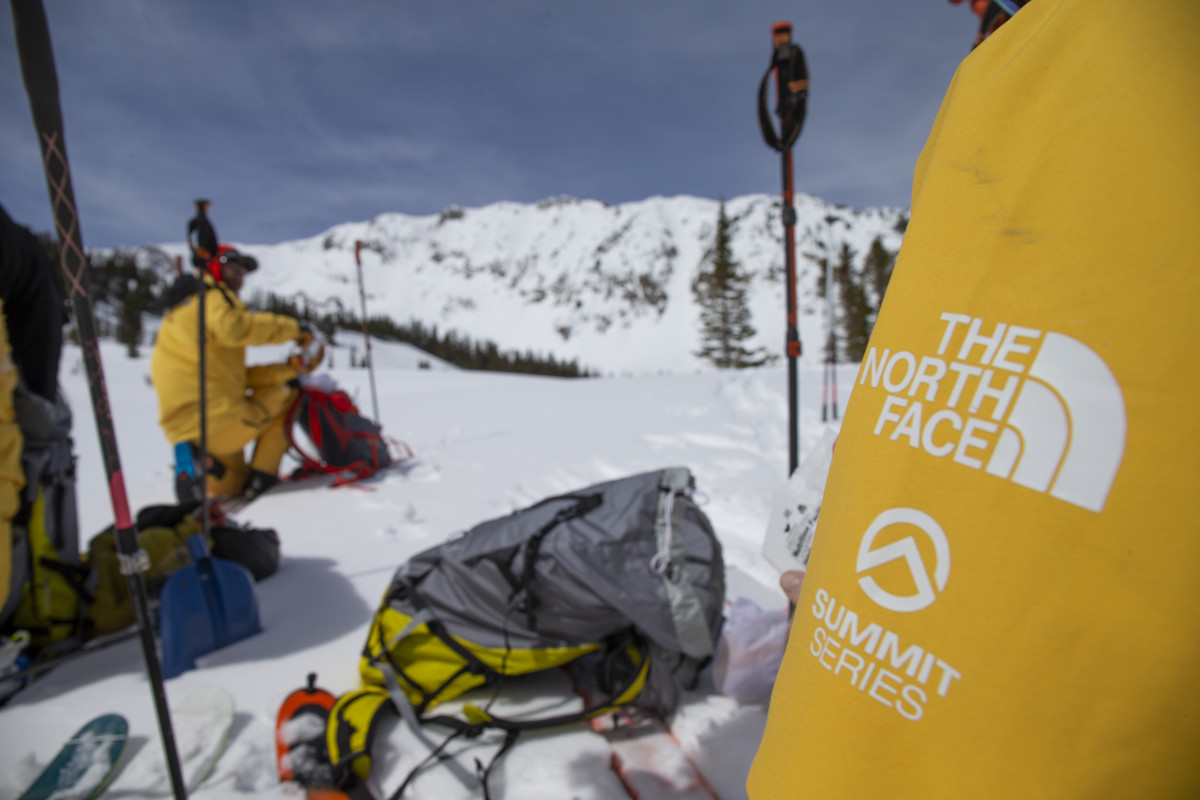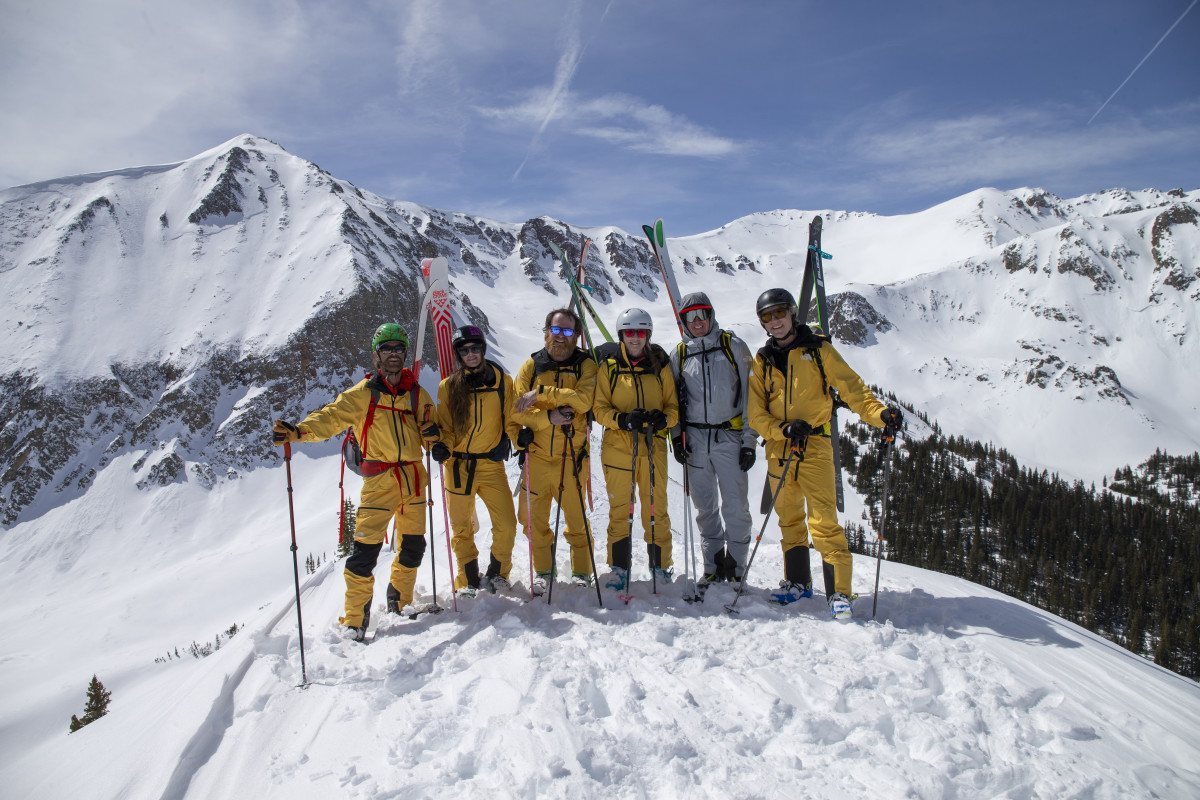 While the company still utilizes Gore-Tex in some of its products, it aims to steadily swap it out for its own tech. TNF will be rolling out Futurelight in its Summit Series apparel, tents and gloves; Steep Series apparel and gloves; and Flight Series apparel this fall. Come spring 2020, Curtis told us, it will expand into new products and categories, such as rainwear and footwear.
"Futurelight is like putting your superhero suit on," said Marin, when asked how he's been liking his new outer layers. "You feel unstoppable no matter what adventure you're going for." Considering that he's just come back from testing it in Chamonix, France, I'd say that's one hell of a recommendation.