If you're flying somewhere to cycle, the RoundTrip PRO case is the most convenient way to transport your bike. Thule's soft-shell case is easy to pack, collapses to store, and is as protective as any hard shell.  
RELATED: How to Buy Your Dream Road Bike
The 19-pound RoundTrip, which packs down nearly flat, has two corrugated plastic side panels that detach from the nylon bag via external zippers. This allows the bag to fold down for storage. Instead of laying the fully disassembled bike into a plastic case with layers of foam to protect the parts, loading the RoundTrip is more like putting your bike on your roof rack. Pull the pedals and front and rear wheels (and seat post on taller bikes), and disconnect the handlebar to load your bike onto the rack. 
The U-shaped base of the bag is a stiff plastic shell. Locked inside is a roof style mount that clicks into the case shell. It clamps your bike fork, whether it has a standard quick release or a 15mm or 20mm thru axle — adapters are included. The mount attaches to the bike behind the bottom bracket inside the rear triangle with flexible cinching straps. Pull a nylon loop on the top of the mount, and the entire assembly can be removed for easy packing or reassembly. Three aluminum bars slide into elastic guides inside the case to stiffen the plastic sidewalls and add protection. Removed, they become legs for a work stand. The RoundTrip comes with reinforced nylon wheel bags, each with a separate skewer compartment. Packed, they slip between the bike and the bag's sidewalls.
We took half-a-dozen trips with this bag, including extended itineraries to developing countries, with rough sections of ground transport. In one instance, we strapped two loaded RoundTrip cases to a single rickshaw, and the bikes arrived in perfect condition. And on a trip to Kona, Hawaii, two cases packed small enough that we were able to stash them in the rental car, even with the assembled bikes and our other luggage. Even with a mountain bike, we were able to keep the packed case less than 50 pounds.
If you're flying with a bike — you still might have to pay those unfortunate airline fees. But the RoundTrip case means that once you arrive, you can hit the ground pedaling a lot faster.
[$600; thule.com]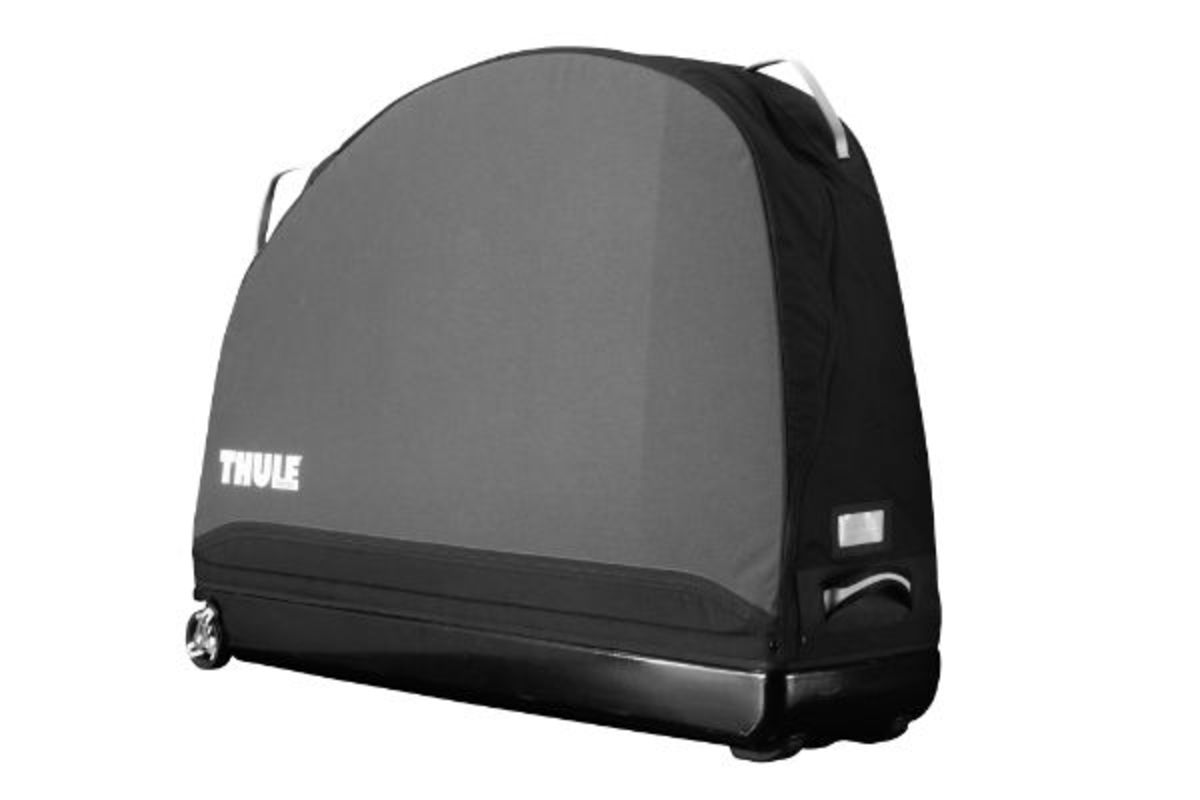 For access to exclusive gear videos, celebrity interviews, and more, subscribe on YouTube!