Many people use their smartphones to take and share photos and video. And while your iPhone's camera keeps improving, it will still probably come up short if you try to take a picture without enough daylight. Australia-based Knog created the [expose] smart, a nine LED iPhone flash, that gives you 120 lumens of power to illuminate stills and videos you shoot in low light or in the dark.
RELATED: The More Portable Camping Lantern
The half-ounce aluminum flash matches the iPhone aesthetic, as well as its camera beam angle. It plugs into the phone's charging port with a plastic connector. But functionally, the flash connects with your camera via Bluetooth and an app. Without the app, you can shoot in manual mode at one of three brightness settings — hold down the flash power switch to turn it on, then click the same button to toggle between low, medium, and high power. With the app, you can control white balance, brightness and flash mode (continuous or strobe), and directly upload pics to social media.
The flash significantly improved the photos we took at dusk or in the dark. Nine lights spread out the beam, lessening the chance of a glaring single subject, or lighting some feature in the perimeter of the photo instead of the subject we wanted to capture. It was also great for lighting selfies and getting creative with nighttime video. We just unclipped the connector, and it became a hand-held flash.
Because the [expose] smart is so small — about the size of a square of chocolate — we kept it in our pocket or left it attached to the bottom of the phone. The app doesn't currently have instructions built into it — Knog's only fail. But there's a user guide online. The USB rechargeable LiPo battery runs continuously for over an hour, then takes about 2.5 to fully recharge. The [expose] smart mates with iPhone 4s, 5/5s, and it works with iPhone 6 / 6 Plus. Specific iPhone 6 and Android versions will be released late this winter or early spring. [available mid-November for $59; usd.knog.com.au]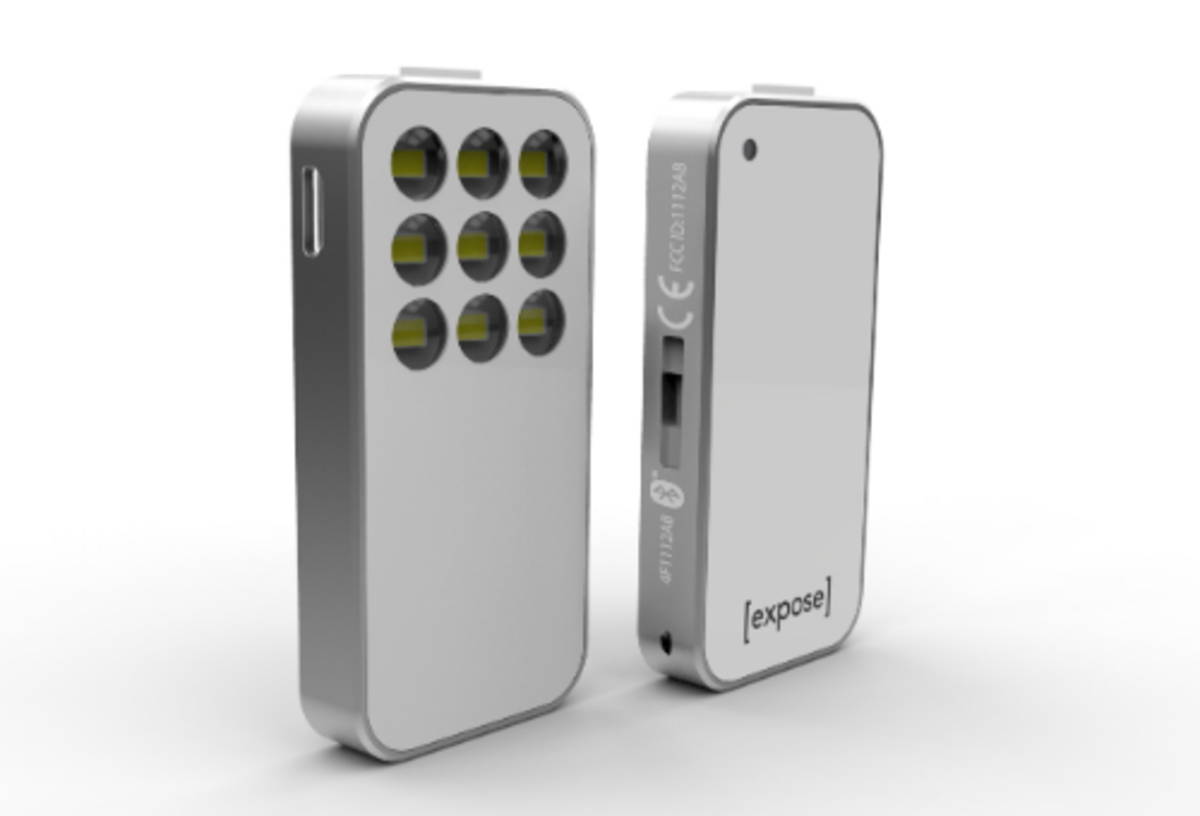 Courtesy Knog
For access to exclusive gear videos, celebrity interviews, and more, subscribe on YouTube!