What It Is: A glove compartment–size lithium-ion battery that has enough juice to jumpstart an 8-cylinder engine.
RELATED: The 20 Best Cars to Buy Now
Why We Like It: If you've ever left your lights on and drained your car's battery, you know the hassle involved with getting a jump — either find a friendly stranger who has jumper cables or wait an hour for a tow truck to arrive. But Cyntur's JumperPack Mini is a backup battery that's small enough to leave in your car, so it's ready to go when you find your battery drained. The one-pound box packs a 12,000mAh battery (about six times the capacity of an iPhone 6), but its real power comes in a 250-amp jolt that can crank a car's motor back to life.
RELATED: The 10 Best Car Accessories You Should Own
Simply connect the red and black clamps to the dead battery's terminals and turn the ignition key. (The company claims you can get 25 jumps out of a single charge, but if you need it more than once or twice, you should really pony up for a new car battery.) Because you'll hopefully have to rely on that feature infrequently, it also excels as a massive juice pack for any USB-powered device. A single 2.1-amp port can quickly top off a dying tablet when you're on the road. We found this helpful on a long weekend camping trip, when we needed to recharge a phone far from any electrical outlets.
RELATED: The Best Portable Chargers for Backpacking
Nitpick: The pack doesn't come with a car charger/adapter, so you'll have to take it indoors for a recharge. Hooked to a wall outlet, it takes up to four hours for a full charge.
[$100; cyntur.com]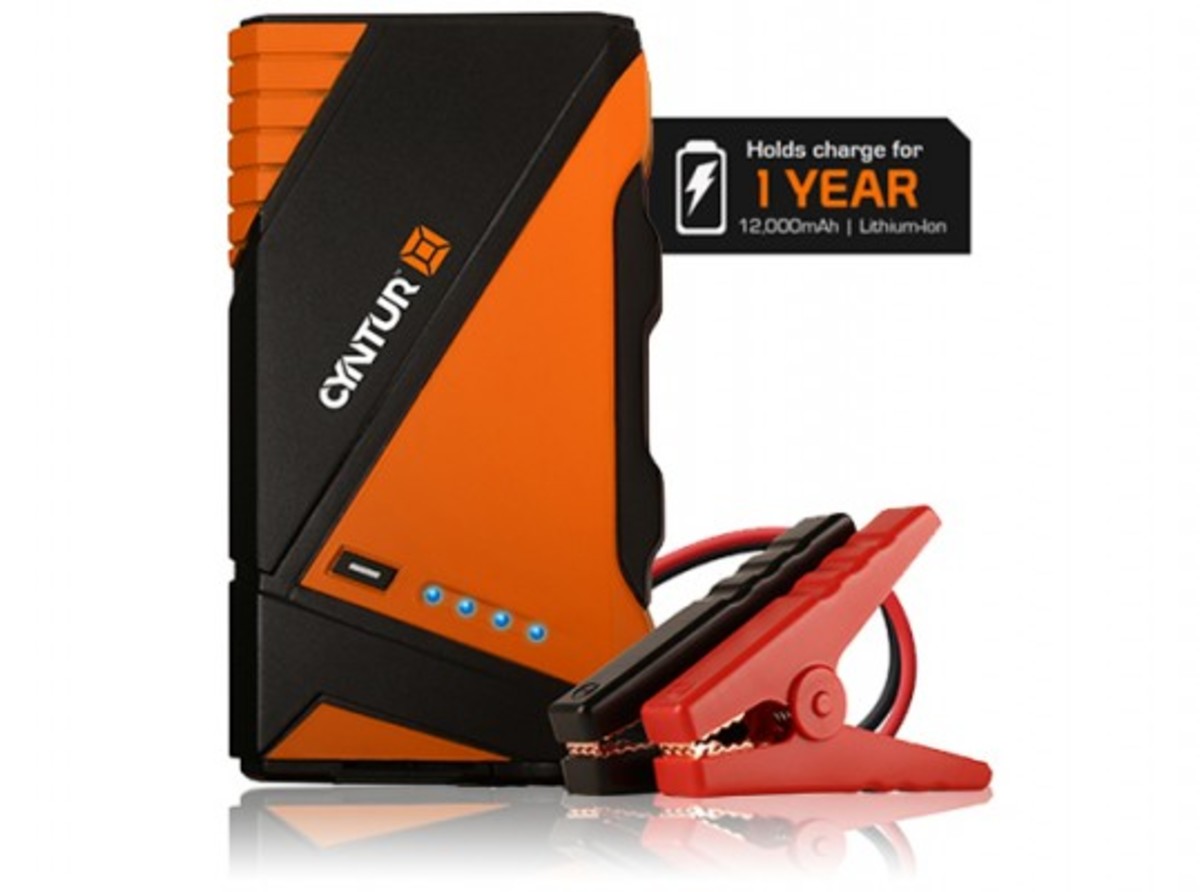 For access to exclusive gear videos, celebrity interviews, and more, subscribe on YouTube!