Scion, Toyota's 13-year-old youth-oriented brand, is dead. The news was delivered unceremoniously this morning, ahead of the Toyota conglomerate's upcoming move from Southern California to Central Texas, and after years of declining sales.
It's never a celebratory day when a brand is killed off, and Scion embraced its separatist position within Toyota in a way that luxury-focused Lexus never could. Scion stood for a generation of consumers growing up, and communicated with its core constituency to encourage creativity and freedom of expression. Its no-haggle pricing was a genius strategy to entice shoppers turned off by the buying experience.
RELATED: The Best Cars to Buy Now
Starting with two products, the xA hatchback and xB, um, boxy hatchback, Scion was originally a vestibule to Toyota's Japanese market, with homologated versions of products that were unconventional to an American buyer. In many ways, Scion was the first automotive brand to actively embrace millennials, with a thorough web presence, specific targeting at under-35s, and feature content that spoke to a buyer in transition. (Who else was offering an aux jack back in 2003?)
RELATED: Here's Your Next Dream Car
While most Scions were never as game-changing as their hiply marketed materials would suggest, they were as reliable as any Toyota was — but sales never remained constant after a successful first couple of years. In 2006, its best sales year, Scion managed to move just over 173,000 offbeat people-movers — hardly a fraction of the 448,000-odd Camry sedans sold by Toyota. Countless "release series" limited edition models generated buzz, but not sales, for the lineup limited by its product offerings. By the end of last year, the lineup comprised a rebadged Mazda (iA), a rebadged Subaru (FR-S), two warmed-over global Toyota models (tC and iM), and a rebadged Toyota from the Japan domestic market (xB). The brand, barely adolescent, was begging for a reboot, but instead, it will be shown the door.
Will Scion be remembered in the pantheon of automakers killed off before their moment of glory, like Plymouth, Mercury, Saturn, and Hummer? That part is still unclear, but it's a safe bet that Scion's highlights will remain that way. Here's a nostalgic look back at the brand that broke the rules. 
First-generation xB (2003–08)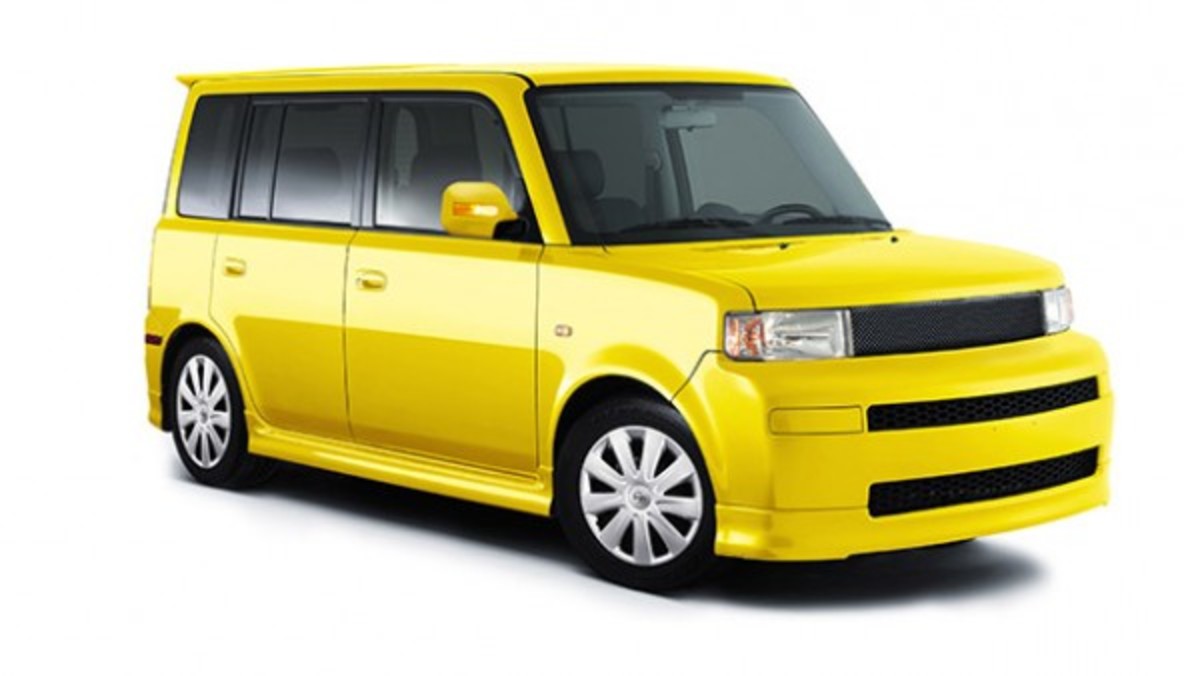 It was boxy. It was painfully slow. It had odd design details, like a single-dial instrument panel. And it was beloved by champions of space efficiency. With just 108 hp under the hood, the five-door xB was a runaway success in the tuner market — not the drag strip — and was presented as a blank canvas at an agreeably reasonable price. Sadly, the xB's quirky charm all but disappeared in its second generation, and its legion of fans-as-buyers dropped off precipitously. The best aspect of the OG xB was that it over-delivered in utility and value, and it was always a little too offbeat for the mainstream.
iQ (2011-15)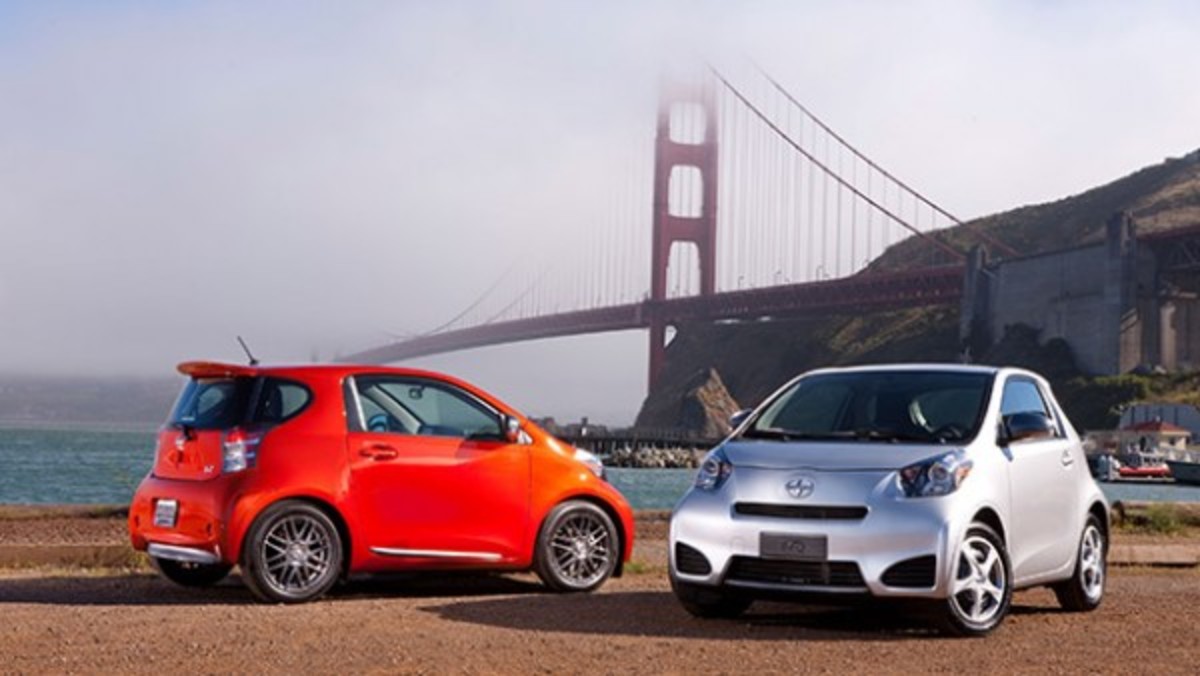 Toyota's answer to the Smart Fortwo came to the United States as the Scion iQ, a modern microcar that fit the brand's youthful, city-centric image to an un-ironic T. The minuscule iQ one-upped the Fortwo in passenger carrying (it had accommodations for four) and could make three-point turns that made larger cars envious, but it wasn't much fun to drive. Unlike the Smart, the iQ was never a real competitor, and its sales, which barely cracked 9,000 units in its best year, showed. Pour one out for the Japanese car for the driver who was always looking for parking.
xA (2003–08)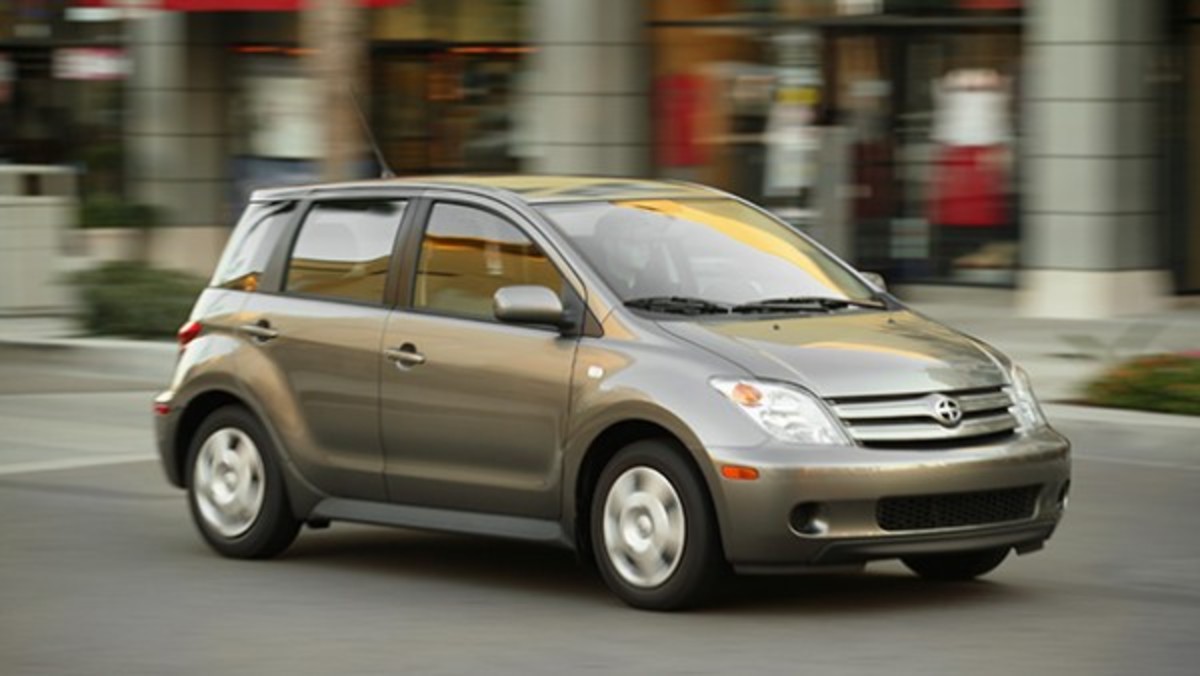 The second of the original Scion duo, the xA hatchback, seemed fairly conventional in concept and execution. When it arrived in the U.S., the xA was like a Japanese take on the Mini Cooper, focusing on passenger space over carrying cargo. Like the xB, it also had a center-mounted instrument panel set against a tall, minimalist dashboard, with beats courtesy of a Pioneer-branded audio system with an auxiliary jack — a big deal for 2003! With a manual transmission, this Scion was actually kind of fun to wring out. The sanitized xD replaced the xA in 2008, and the brand never quite recaptured the magic of offering a slow car best driven fast. 
For access to exclusive gear videos, celebrity interviews, and more, subscribe on YouTube!