Just because you escape civilization to venture outdoors doesn't mean you don't need or want modern technology.
Instead of relying on an excessive amount of batteries or bulky solar chargers to fuel your electronics, Solar Paper created by YOLK is the solution to going green while off the grid.
RELATED: New solar technology to advance outdoor world
Solar Paper harnesses the sun's energy to charge any of your devices with a USB cable such as a digital camera, rechargeable batteries, flashlights, walk talkies and most importantly your SmartPhone.
On a sunny day, your phone can be fully charged in 2.5 hours.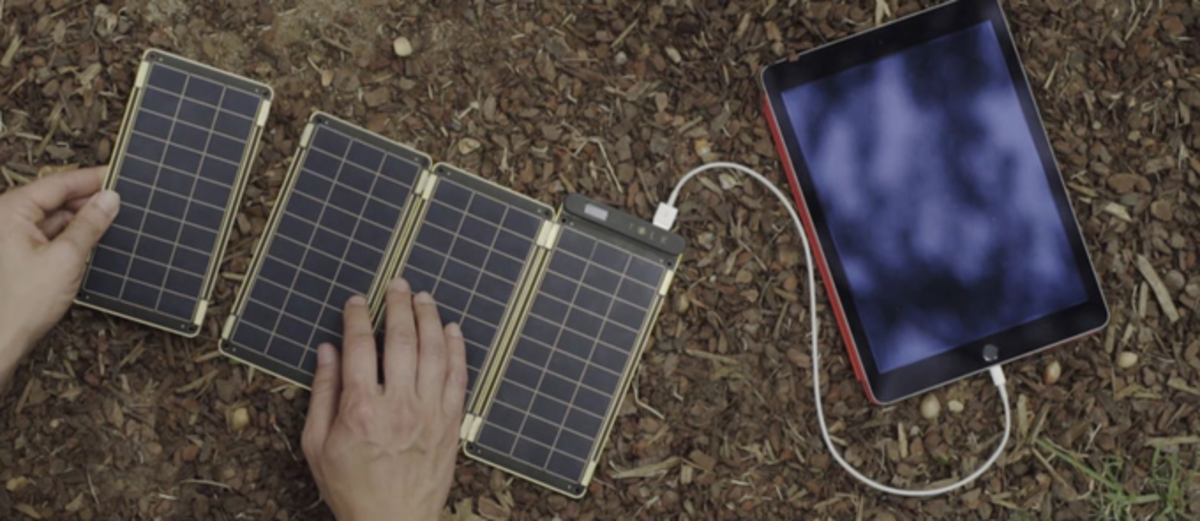 What makes this solar charger suitable for the outdoors is it's waterproof, extremely lightweight and compact. It also can be clipped to your backpack so you can hike and charge your phone at the same time. The solar panels are ultra thin and can fit in a notebook or a pocket when folded. Built-in magnets allow the panels to attach easily to each other to create a higher charge for bigger devices like tablets.
Solar Paper is sold with two panels creating 5W of power. Each extra panel attached charges 2.5 additional watts.
Solar Paper launched its Kickstarter campaign with a goal of only $50,000. With 21 days left, the company has already reached over $685,000 in support.
More from GrindTV
Life-size LEGO camper could break the world record
How to protect yourself (and your stuff) during a road trip
Keala Kennelly catches massive Teahupoo wave, love from Kelly Slater
For access to exclusive gear videos, celebrity interviews, and more, subscribe on YouTube!