When it comes to enjoying time on the trail, sometimes looking (and feeling) good is as important as mileage or elevation. One factor can certainly influence the other. The thinking is simple: If you look good, you feel good; feel good, and you perform better. And if you happen to have a personality as a bright as the trailhead sunrise, then Danner and Topo Designs have a new collaboration to get you moving in that positive direction: The Danner X Topo Designs Trail 2650.
The two brands have put their heads together to create a wonderfully designed technical trail shoe that not only expresses the colorful world we seek outside, but also boasts features that can handle serious terrain.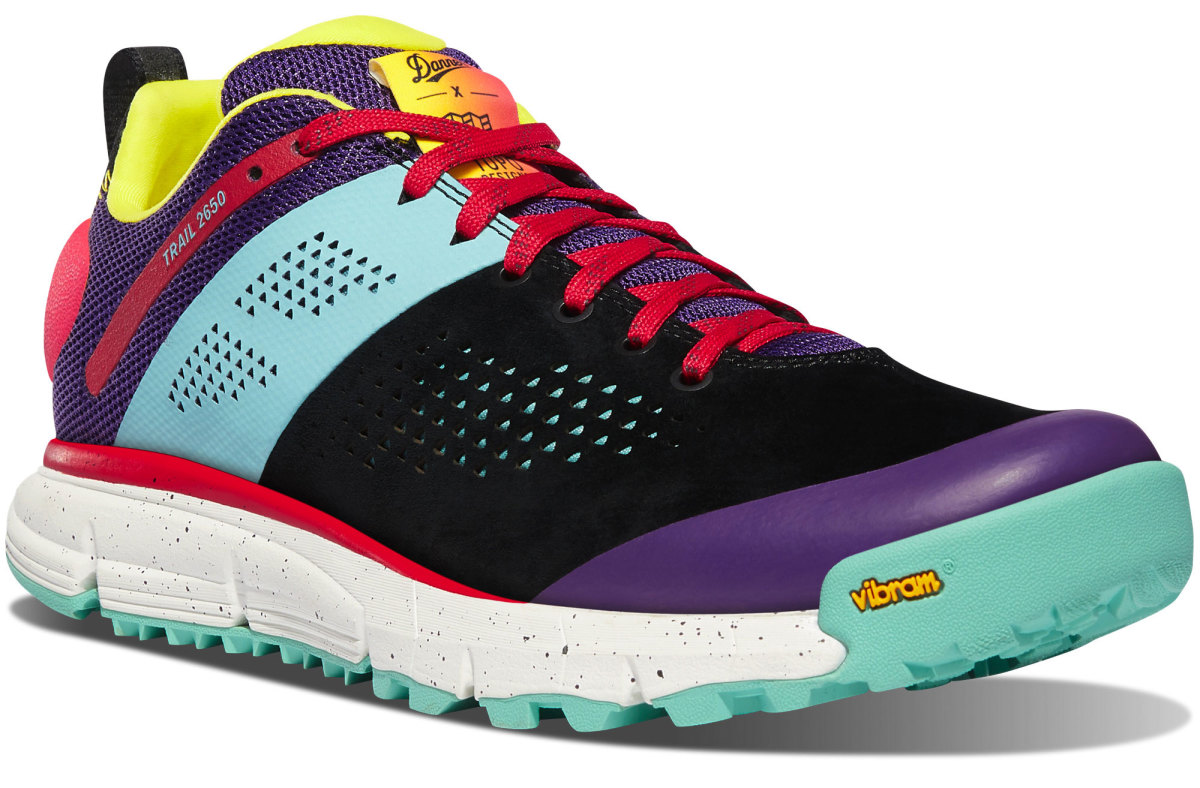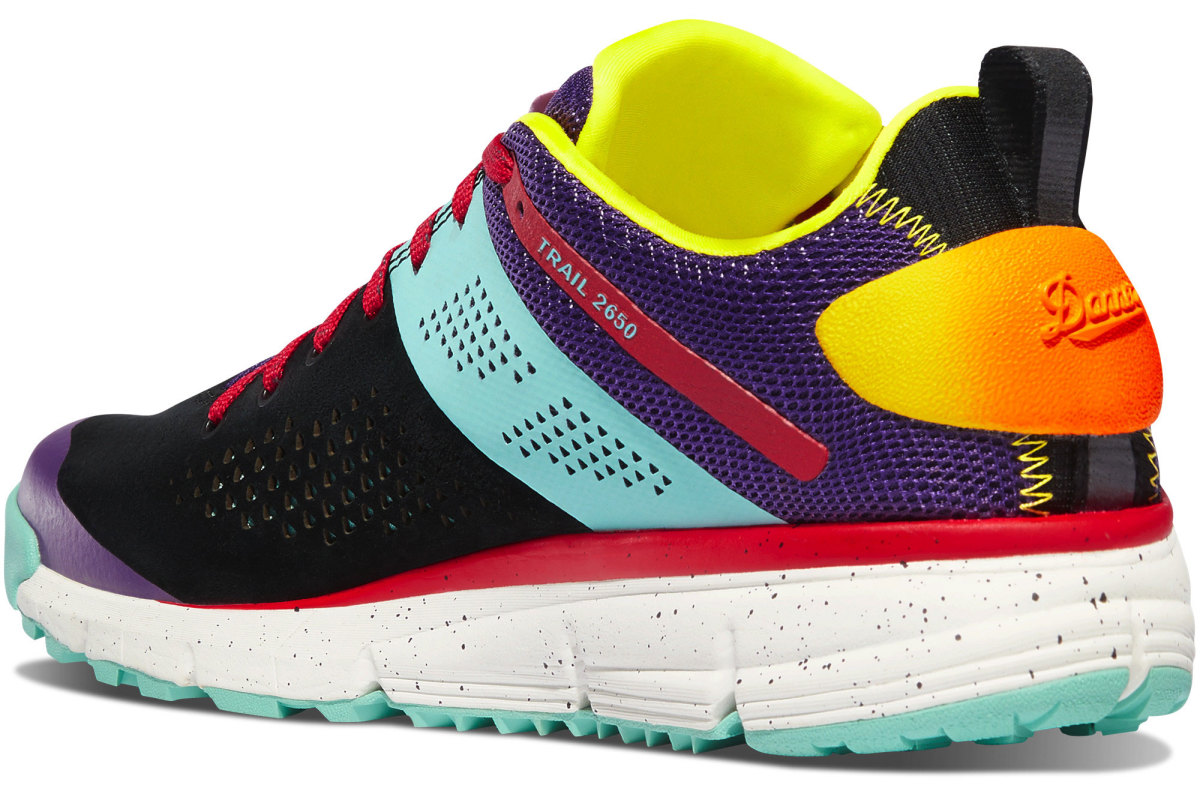 What It Is
Using the iconic Pacific Crest Trail as inspiration, the Trail 2650 is a capable trail shoe designed with versatility at the forefront. It's built to move quickly, being ultra-breathable and lightweight (only 12 ounces per shoe), while still upholding the ruggedness necessary for all types of conditions—ideal for a trail like the PCT. And coming from a trusted brand like Danner, you know they spared no design resource in development.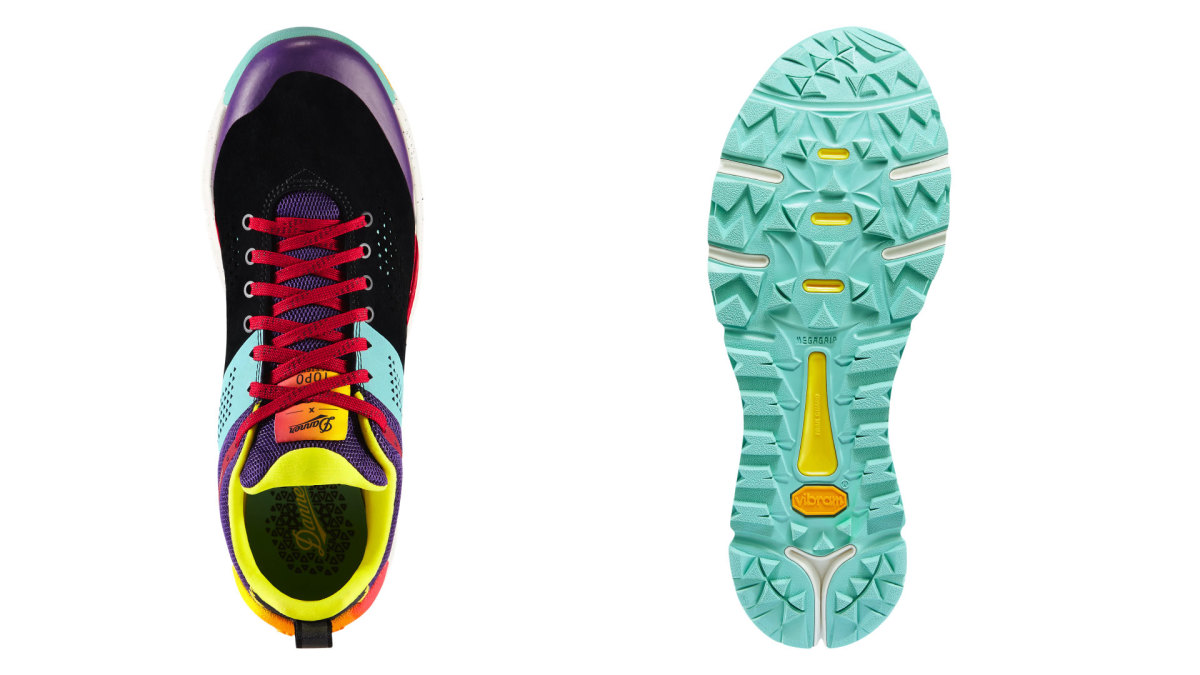 Why We Like It
On several casual hikes though some intermediate Southern California trails, I almost felt like I wasn't putting these trail shoes through half of what they're capable of handling. They got wet, they got dirty, and they kept my feet feeling comfy and almost pain-free for several hours on multiple occasions. Through short rock scrambles, long stints of medium-grade inclines, moderate elevation gain, and a whole lot of heat, these shoes simply performed. Equipped with a Vibram 460 sole, the 2650 grips wonderfully precise on wet and dry surfaces—as conditions change throughout your hike, your footing stays consistent.
And with its Trailguard TPU shank, the shoe provides pleasantly sturdy support on uneven surfaces, while still maintaining flex and mobility when you need it most. I also loved that they took design influence from trail running, featuring an 8mm offset from heel to toe, as well as a wider forefoot for added stability—my toes tend to get claustrophobic on long treks, but the Trail 2650 gave them the perfect amount of breathing room.
Also worth mention: The limited edition '90s mountain-sport-inspired colorway from Topo Designs is just the rock-star look that fits eclectic SoCal hiking scene. As an older millennial, color palettes like this simply make me smile. I got multiple compliments along the way, happy to give a quick take to intrigued fellow hikers.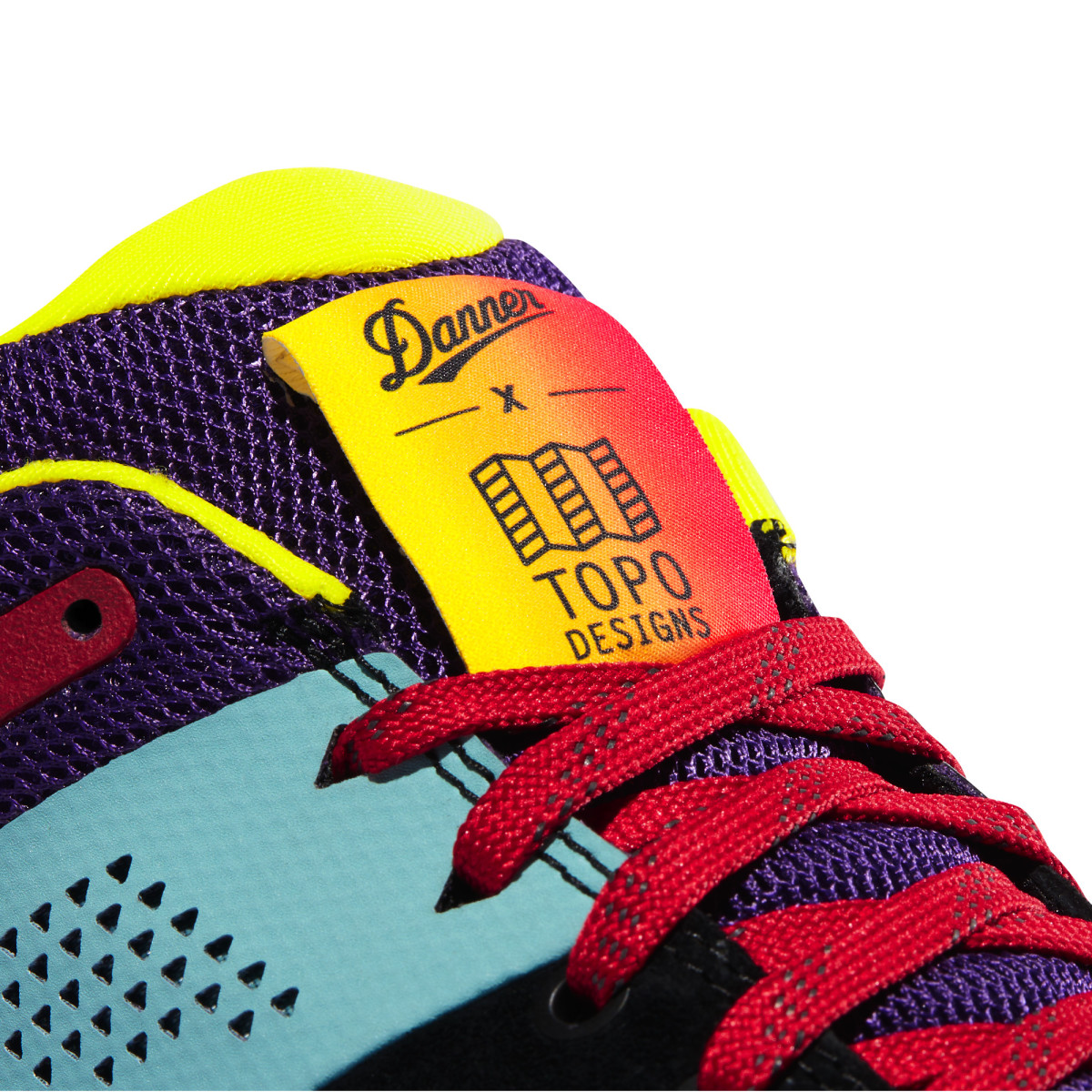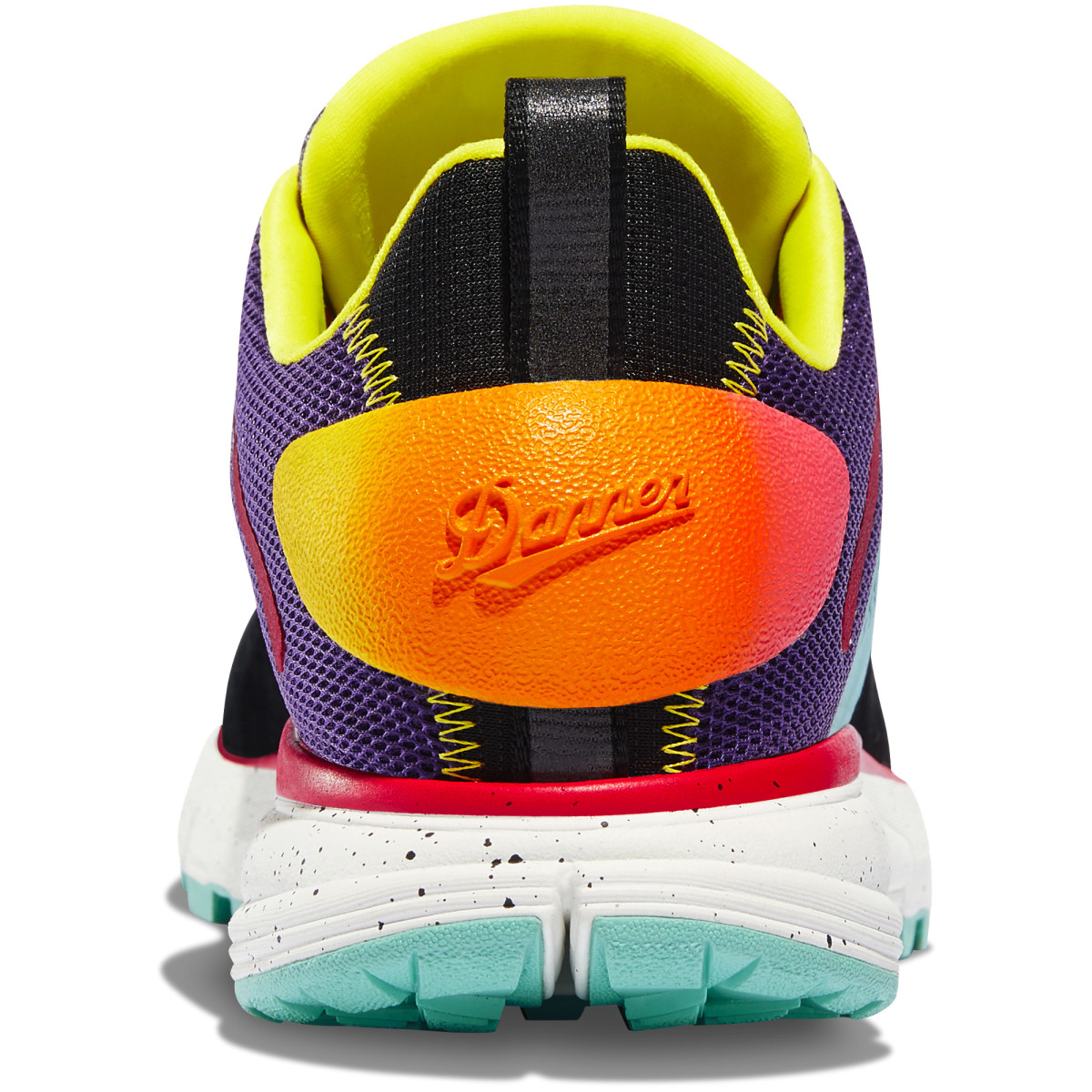 Nitpick
While the colorway was certainly an added bonus (personally), I realize many hikers out there prefer earthier tones when it comes to outdoor gear. So, this particular shoe may not be for everybody. However, Danner does offer the Trail 2650 (with all the same tech specs) in several other, more muted colors to fit wherever your personality falls on the brightness spectrum.
[$160; danner.com]
Get it
For access to exclusive gear videos, celebrity interviews, and more, subscribe on YouTube!