It's all too easy to think of summer travel that could've been: that rafting trip planned with your crew, the yearly pilgrimage to Chicago's Riot Fest, flying across the country to surf, the list goes on. Someday we'll be there again, whining about overbooked flights and mishandled luggage along the way. Until then, we need to make the most of the end of summer and fall with the adventures reachable in a day's drive. Because with limited ability to fly to someplace warmer, it could be a long winter ahead.
Once you've got the road trip planned, you'll need to pack. This is where Nixon comes in with its new line of bags. And this isn't just another collection for a new season—every piece in this line is made with REPREVE Our Ocean performance fibers.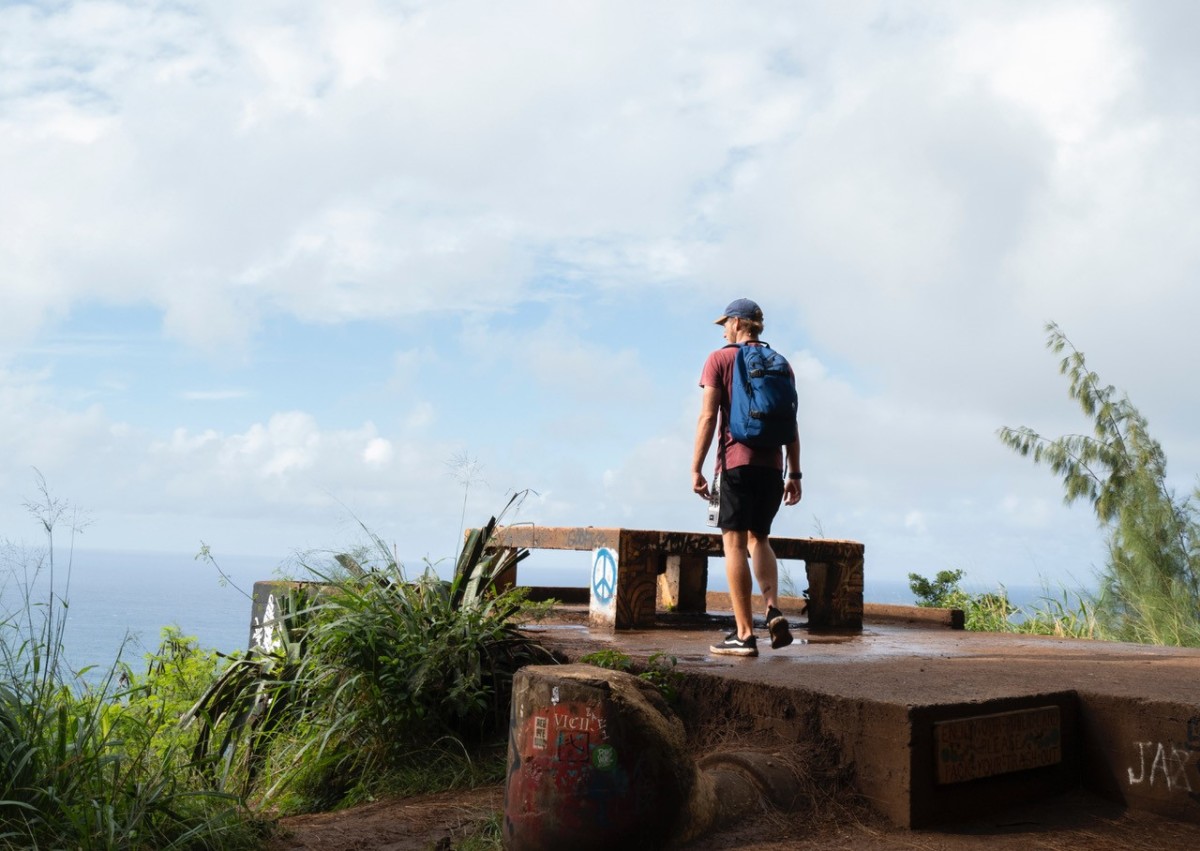 On top of being extremely functional bags that we will one day tote through foreign cities and toss into pangas, this is the first full line to be made completely of this upcycled plastic bottle fabric, which is relatively new itself. And this is key: The material doesn't come from a recycled-goods processing plant. These bottles are removed from ecosystems within 50 yards of the oceans in developing nations that don't have proper recycling facilities. Essentially, each bag redirects about 20 bottles that would have wound up in waterways, choking the very ecosystem that we can't wait to travel to and experience again in the first place.
In short, this is the kind of technology that can change manufacturing for the better.
First in the lineup is the most obvious pick, the Hauler, ideal for distance or your daily driver pack in 25 L ($100, pictured below) and 35 L ($130) options. The Hauler is all about access.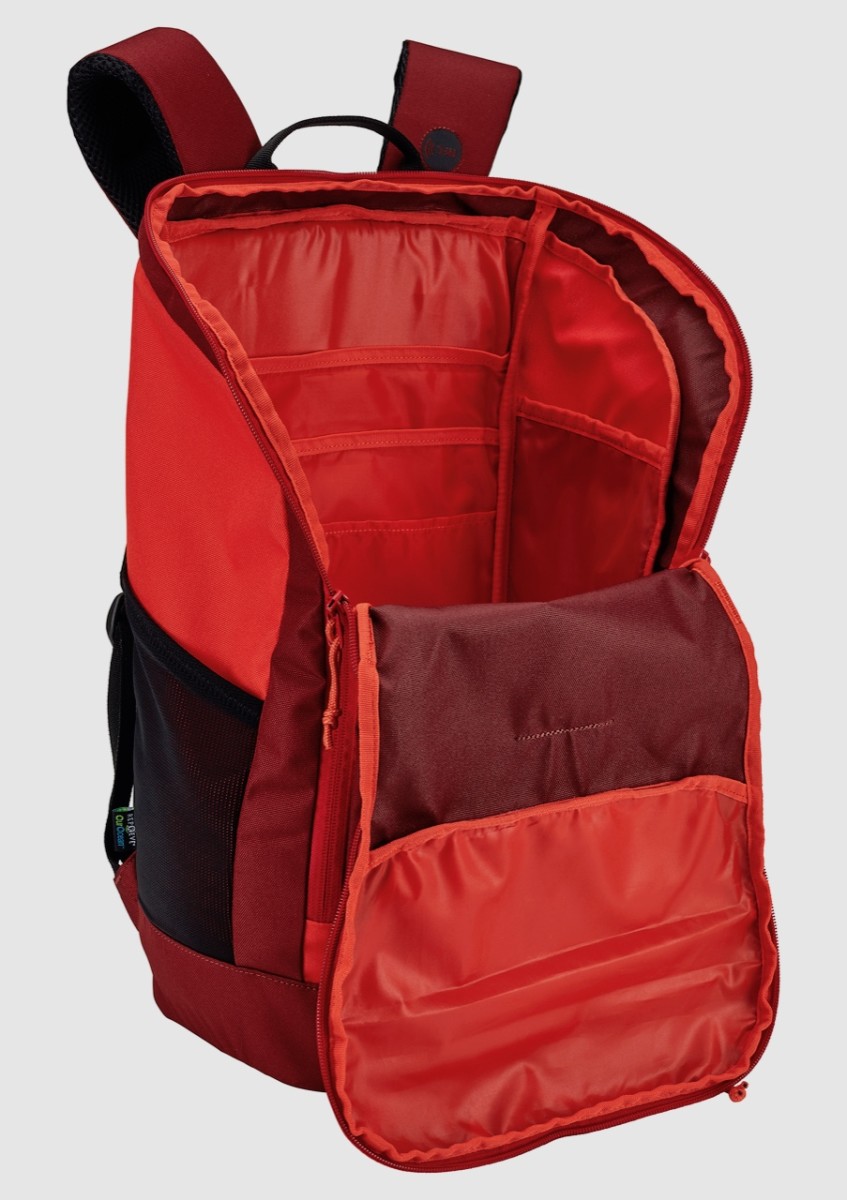 Even the best of packs are limited with single access points, leaving you fishing down into the dark, past your rain shell and solar charger to find the sunblock. The Hauler has a 270-degree opening that allows you to see everything at once. (Or that the sunblock isn't actually in there.) Then there's the unlimited utility of the exterior. The back features two external straps for a skateboard, yoga mat or ground pad. The exterior also has a loop for your keys, helmet, etc., a water bottle sleeve and external media pocket. The 35 L version additionally features a zippered shoe compartment to keep such things away from your cleaner clothes, and a side-entry laptop sleeve. And REPREVE is water resistant.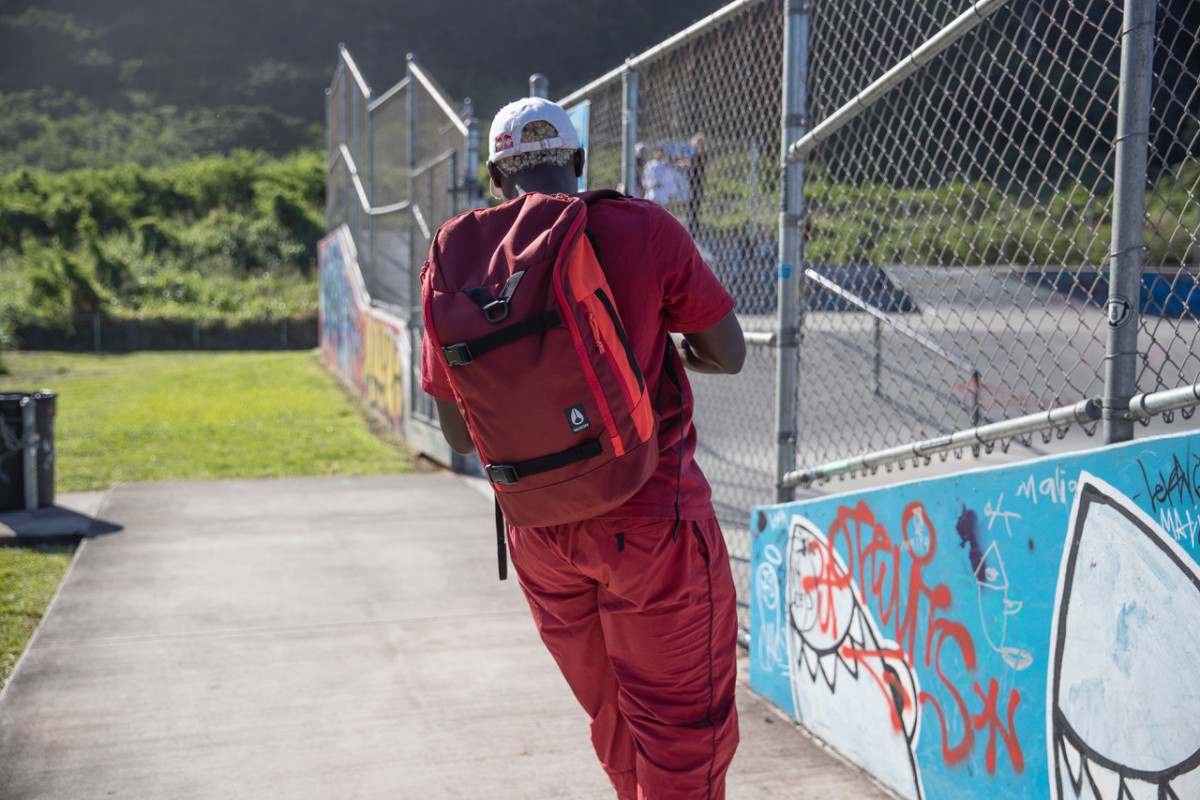 The other pack option is the Ransack, something of a little brother. It shares many of the features of the Hauler, just a lighter style day/campus pack, but still holding its own and everything you have to carry in 24 L. Plus, it's a damn good price considering the innovation of REPREVE ($65).
For a longer road trip, either pack pairs well with the Escape Duffel in 45 L ($110) and 60 L ($120), which, by the by, can be carried on your back with easy stash-and-go straps. Like the Hauler, it has a pair of bottom-facing exterior straps and can be cinched where needed. Consider this the gym bag for the guy who gets his fitness anywhere by the gym.
Possibly the most unique piece in the line is the Bandit Chest Bag ($35). If you aren't aware of a chest bag, imagine a fanny pack, but far, far less lame, that goes across your chest.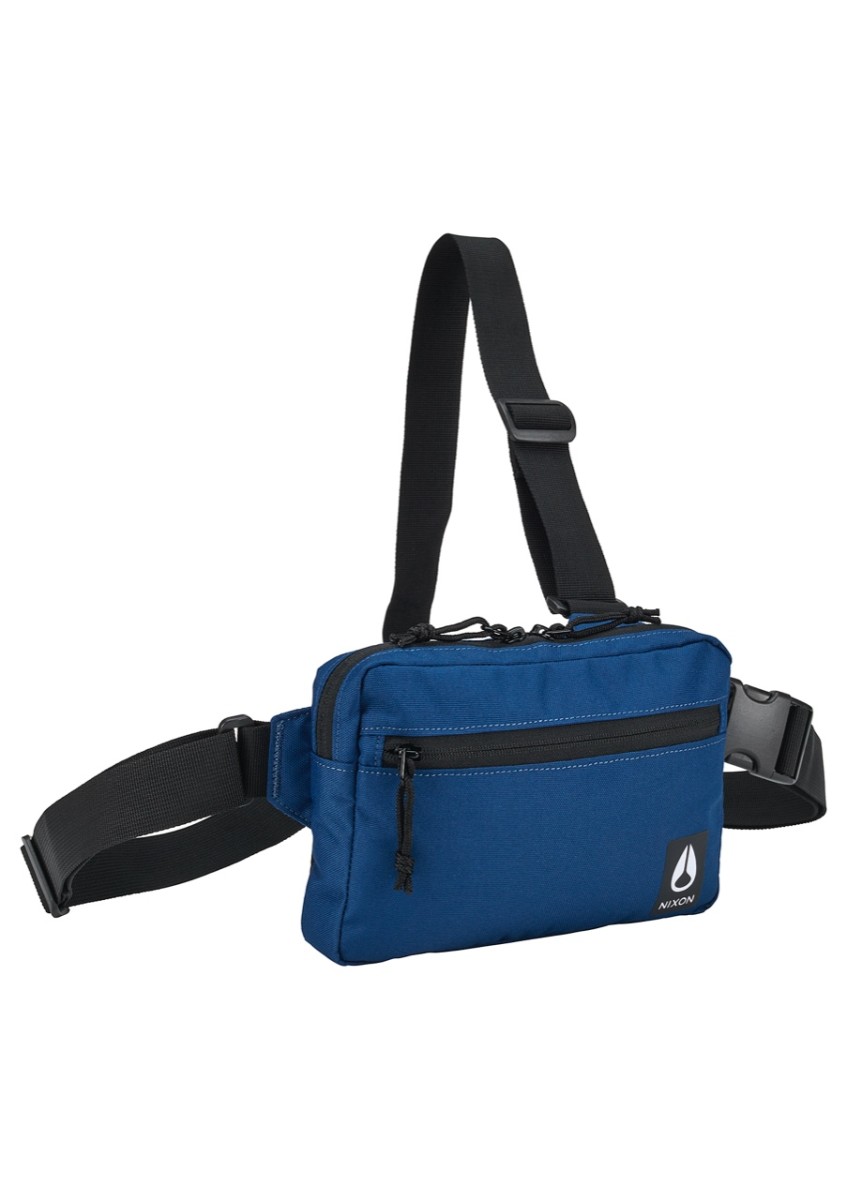 We know fanny packs became ironically cool 10 years ago, but they still seem like they'd be for the type of people who check into a flight in their pajamas. The Bandit is a tri-strap design that wears more like a messenger bag, but far smaller, for when you don't want to be carrying a bag on foot or skateboard. It has interior and exterior pockets, ideal for a music festival or a day on your local slopes, capable of holding a few essentials: phone, charger, speaker, wallet, passport, small tools or a GoPro.
The line is rounded out by a Stash Bag, which is a more traditional carrier, more like a camera bag ($30); the Side Kick Hip Pack ($25), even though I just dissed fanny packs; the larger "throw-and-go" shoulder style Heist Bag ($65); and the Wizard Stick Beverage Sling ($25), which is sure to be the life of the party, keeping six bevvies cold as you head to the swimming hole or the fireworks.
A duffel bag isn't going to change human consumption; not even a whole line of bags. But when innovative brands like Nixon and their influencers make commitments to true sustainability, entire industries take notice.
It's something to think about on that long flight…when we're allowed into Europe again.
Get it
For access to exclusive gear videos, celebrity interviews, and more, subscribe on YouTube!