Everyone lamenting the death of handwriting can call off the funeral, thanks to the Moleskine Livescribe notebook, which allows all those poems, field notes, and scribblings to exist in a usable, digital format. 
RELATED: The Case for the Samsung Note
Livescribe, the company that has been making pen and ink relevant to computer-based writing, partnered with Moleskine earlier this year to create a notebook that records your pen strokes based on a map of microscopic markers printed on its paper. While you can't tell the difference, the Livescribe pen (which is sold separately) knows from the tiny dots where on the page and which page, in particular, you're writing on. It then fires that information back to your smartphone or tablet. If you're not nearby, the pen stores that info until you have time to sync.
Aside from the notebook looking good, it becomes a total work experience when it's paired with the pen. And the pen has a built-in microphone, so with a cellphone nearby, you can record an audio transcript of an interview while taking notes without juggling a dozen devices. The audio then syncs to your notes, so tapping a particular paragraph plays the audio recorded while you were busy scribbling and may have missed something important. And the audio sounds clear — something the average digital recorder can't always deliver. It's also great for classroom lectures, meetings, and, yes, a bit of journalism. But what made it even better was the scribbles-to-text transcription. Not everyone has great handwriting, but Livescribe was able to translate our awful handwriting fairly well. In fact, this paragraph was copied from the app without any editing or typos, which is a ringing endorsement, especially from someone who spent parts of high school decoding entire lines of text to teachers after class. It also makes for some easy follow-ups the next day, when you realize your hard-and-fast note-taking no longer makes sense, and you wish you knew what the professor (or source) just said.
The drawbacks? Livescribe only works with certain notebooks, and the range of pens does not currently include much in terms of variety. We're still a while away from, say, a partnership with Montblanc, or the introduction of a fountain, felt, or pencil tip. Still, the ink on the Livescribe 3 flowed well and clearly, and the cartridges were only about $1 each. The pens cost between $100 and $200, with some varying abilities and strengths. And while they produce other (cheaper) notebooks, we definitely would stick with the archival-quality Moleskines, which run about $30. [livescribe.com; moleskine.com]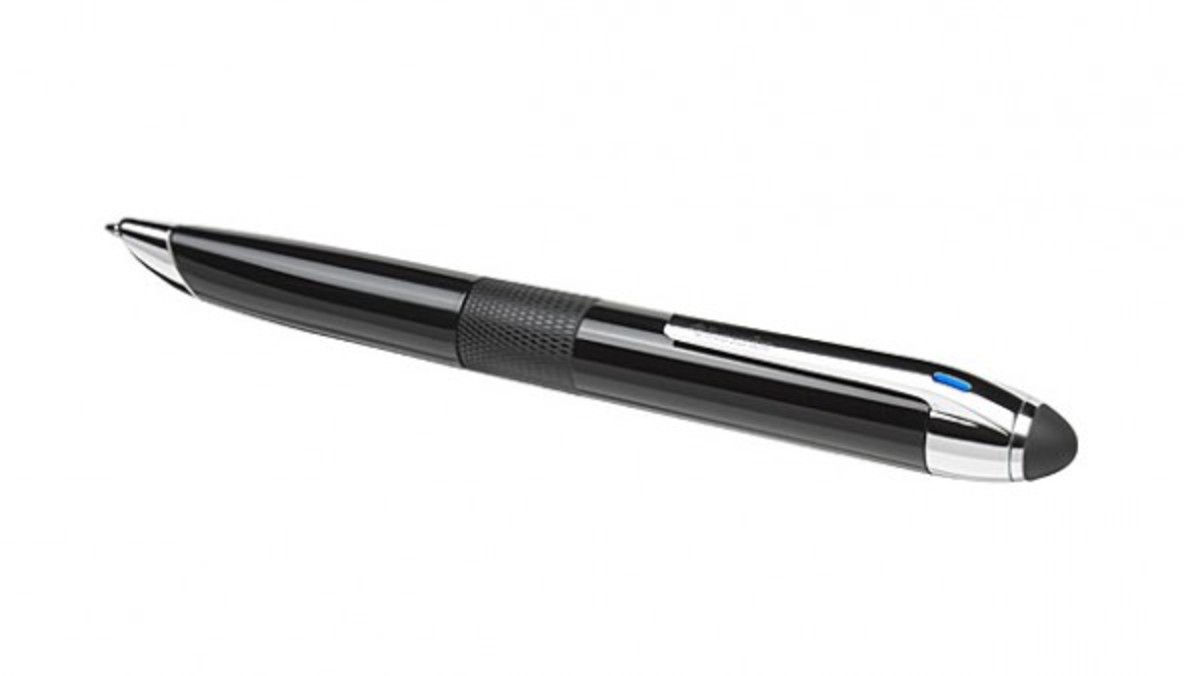 For access to exclusive gear videos, celebrity interviews, and more, subscribe on YouTube!