Whether it's casual cool for the weekend or classy professionalism at the office, the allure of a good dive watch is that it's appropriate most anywhere. Stylish guys love their rugged elegance, while watch-heads geek out over their technical design and history. The rest of us just appreciate the fact that we can wear the same watch seven days a week if we want, no matter where life takes us.
Because of this versatility, dive watches are one of the most popular wrist accessories you can find. There have been many iconic ones throughout the years—think James Bond, Steve McQueen, Paul Newman, even Arnold Schwarzenegger in Predator—but for a lot of us, the luxury brands made famous by Hollywood stars are simply beyond our budget. There are plenty of off-brands to be had, and while solidly made and good-looking they tend to lack the panache true collectors crave. And, they can depreciate rapidly.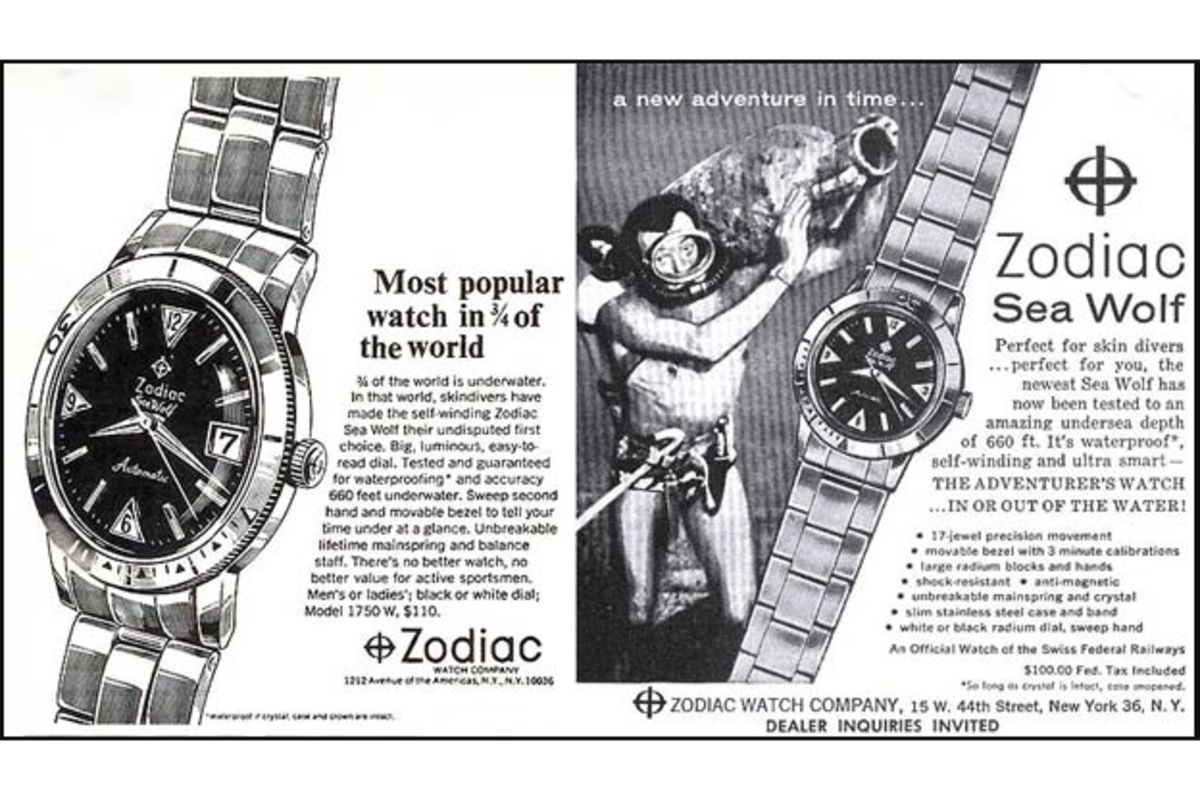 Fortunately, there is one legendary brand that's within our reach. The Zodiac Sea Wolf remains true to the heritage it developed as a tool watch in the 1950s and 1960s. During the Vietnam War the Sea Wolf was immensely popular among enlisted men, mainly because it was widely available at military base PX stores and, compared to luxury brands, relatively affordable. Stories abound about their use by Naval Underwater Demolition Teams and Special Forces, and while some of that renown is surely the work of some creative marketing, the fact remains that the Sea Wolf was the first dive watch to feature a rotating bezel and to be rated to 60m. And because it was widely owned by enlisted servicemen, as opposed to colonels and generals, it had a certain "real men wear Zodiac" appeal.
That authenticity is just part of Zodiac's appeal to collectors, though. Beyond its handsome facade and functionality as a tool watch, the Sea Wolf is desirable also because it holds its value quite well compared to newer or less prestigious brands. Internet watch clearinghouses are loaded with pre-owned vintage Sea Wolfs ("Sea Wolves"?) with asking prices in the tens of thousands of dollars, so the chances are good that even a new version like the one shown above will hold its value, if not appreciate over time.
The Super Sea Wolf celebrates its 50th anniversary in 2018. There are 22 varieties, each taking inspiration from an older Sea Wolf. There are versions with engraved stainless steel bezels, ceramic bezels, and strap options that include leather, canvas, stainless steel, and milanese. Powering each Super Sea Wolf watch is a chronometer-certified STP 3-13 caliber—automatic movement with a beat rate of 28,800 and 40 hours of power reserve—and a sapphire crystal. All have a Zodiac's signature locking bezel that won't turn unless you push down on it, and are rated to 100 atm—that's 1,000 meters of water resistance.
The Automatic Stainless Steel Super Sea Wolf (below) features an eye-catching orange and silver dial, stainless steel five-link bracelet, and C3 SuperLuminova hands and indexes. The Two-Tone Automatic Stainless Steel Super Sea Wolf (top) is a snazzier black and white dial with gold-tone accents, and a gold center band circling the wrist. Both are $1,395 at zodiacwatches.com, and considering what vintage Super Sea Wolfs are going for, there's a great chance these new versions will also retain their value for years to come.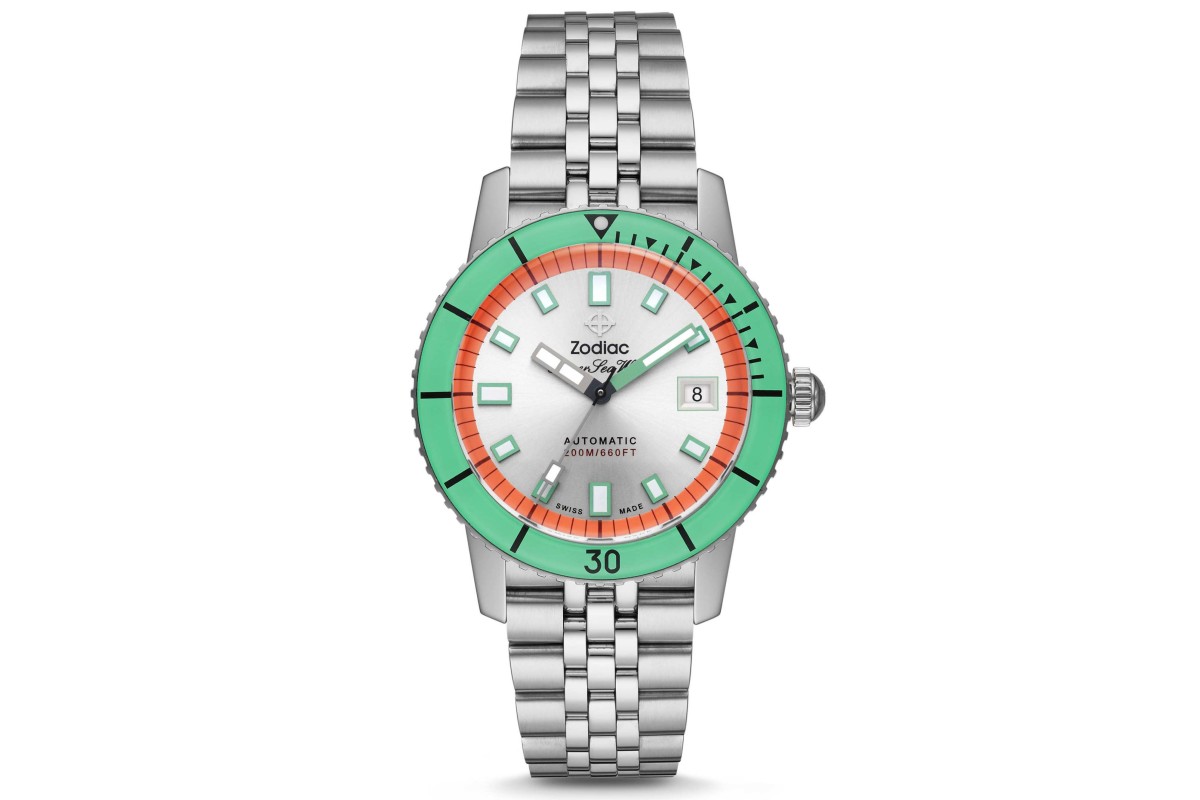 For access to exclusive gear videos, celebrity interviews, and more, subscribe on YouTube!