They are iconic American brands. Clothes worn on the backs of blue-collar folks who know what it means to put in a hard day's work. They are classic; They're durable.
They are advertised during NASCAR races and NFL games. They represent American heritage and the honor of labor … but most of them are made overseas.
Ted De Innocentis spent several years overseeing manufacturing of action specific tech apparel at a factory in China's southeast province of Guangdong.
They cranked out gear we use every day, for running, working, cycling, skiing, fishing and more.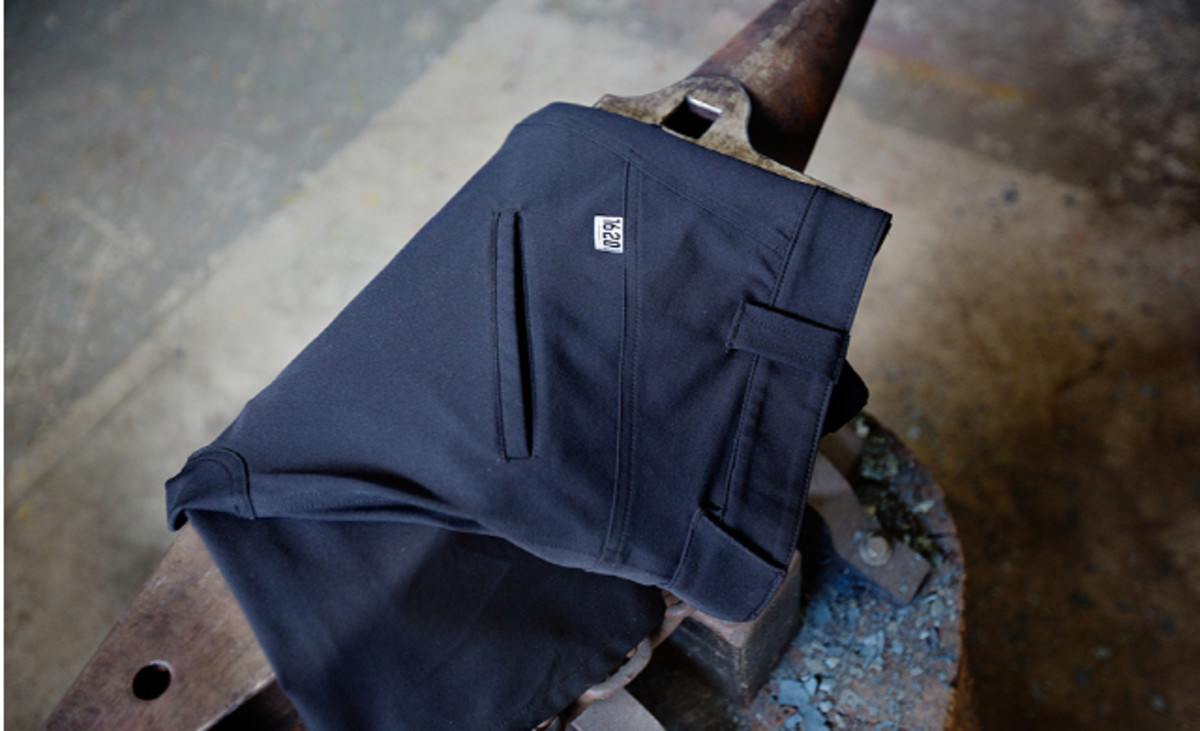 As a founding member of Bern Unlimited, Josh Walker helped make millions of expanded polystyrene snow, skate and bike helmets out of China.
They know the manufacturing process. And they know how much money they've helped factories in Asia make.
As a couple of guys with outdoor sports background (from New England, no less, where American textile manufacturing's history can be traced to) they noted that there weren't any major brands made in the U.S., not even in the workwear category, which seemed an obvious fit.
"They're good brands with good heritage. They are just trying to make everything on the cheap," De Innocents tells GrindTV. "And so the traditional American laborer is wearing work wear that's made overseas."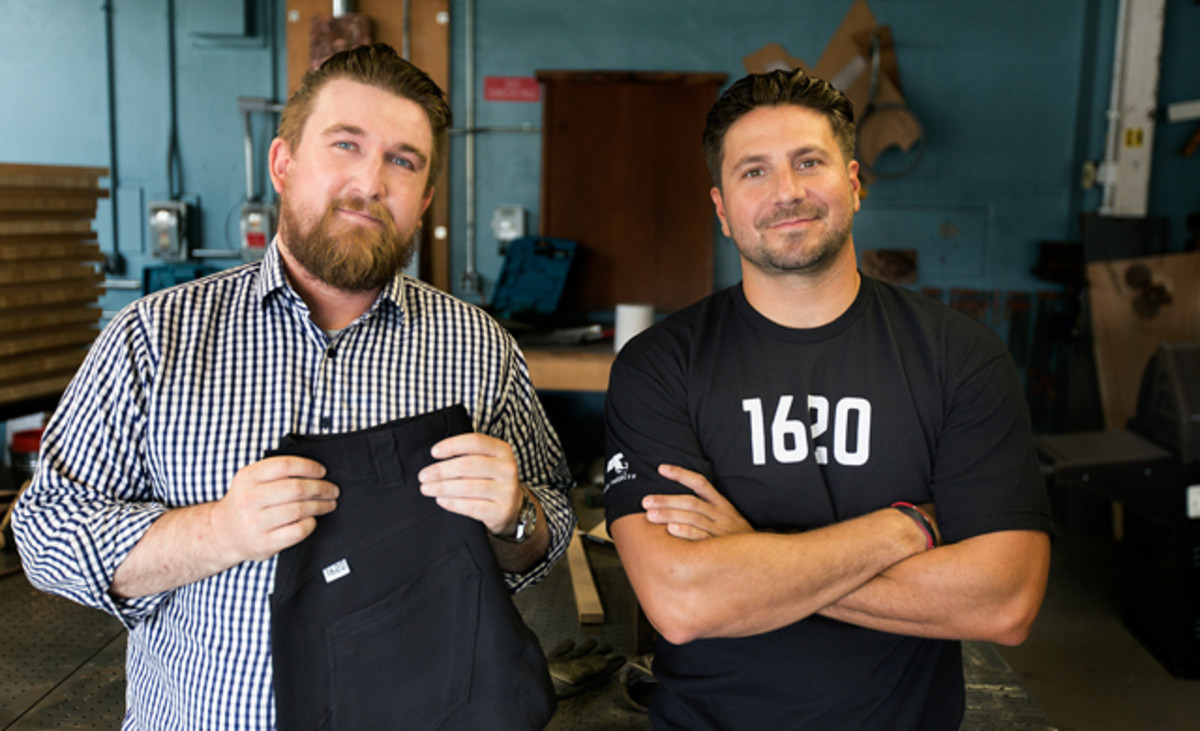 Their answer was 1620 Workwear, made entirely in the U.S.
The pair noted that some of the younger generation is looking for blue-collar careers, choosing to learn a trade instead of college and possible debt.
And there no longer exists a stigma of attending a vocational school instead of jumping into the white-collar world.
Producing gear in the U.S. costs more and therefore the price tag is always higher. But some folks are willing to pay that for quality. They point to companies like Red Wing, who make their boots domestically for an extremely loyal customer base.
1620 Workwear isn't simply going to mimic the current workwear that is made in Asia. It's different ergonomically to enhance mobility, which decreases fatigue and add a safety value.
It's designed with more style. The aim is to make quality clothes that will last longer, feel better, fit better and look better. And they bring that action sports edge, aiming to be the "Volcom for the job site."
"There's this resurgence back to the trades and this whole artisan movement now. And none of the workwear brands are really speaking to that. There are major player doing $300 million in turnover and they don't have Instagram accounts," say walker. "We want to bring the skills back with a product made in the U.S.A."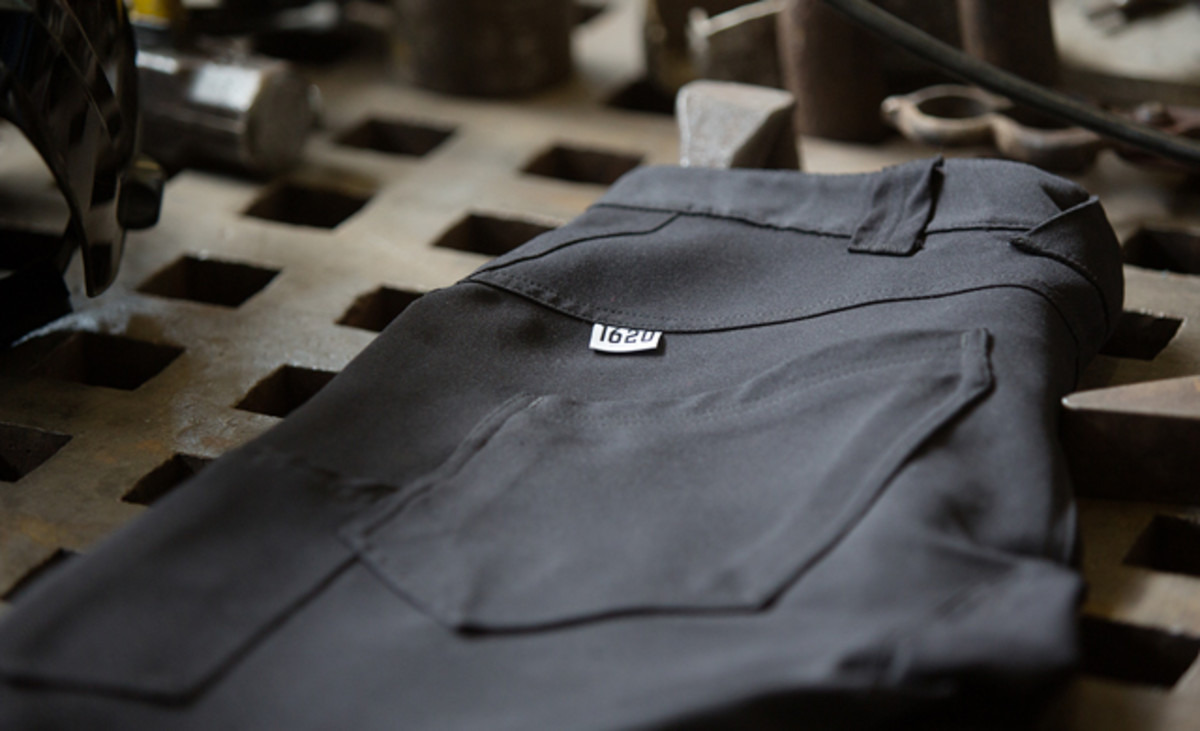 De Innocenti adds, "There's a problem when the biggest employer in the U.S. is Wal Mart."
And when the boys at 1620 Workwear talk about American jobs, they make sure to add that they mean every American.
There are no tones of overt nationalism or discrimination. They've worked with laborers of all races and feel that the bringing back the middle skill jobs for the blue-collar workers of all backgrounds is what the country needs.
"There's an ethical push to it," explains Walker, who is still dedicated to surfing and skiing in New England. "Are we going to create a ton of jobs right off the bat? No. But we envision this to someday be a job creator. We want to bring some of those offshore jobs back home."
More from GrindTV
7 haunted hikes to get your heart racing this Halloween
California colleges battle it out in tiny house competition
5 amazing surf destinations that were once war zones
For access to exclusive gear videos, celebrity interviews, and more, subscribe on YouTube!