The CycleBoard mimics the motion of almost every action sport. The three-wheeled scooter is controlled by the rider's lean, so, depending on the stance, it can feel like surfing, snowboarding or skiing.
The electric scooter reaches 20 mph and the battery can last up to 20 miles.
RELATED: Stromer ST2 is biking on steroids
The handlebar doubles as support and a braking system.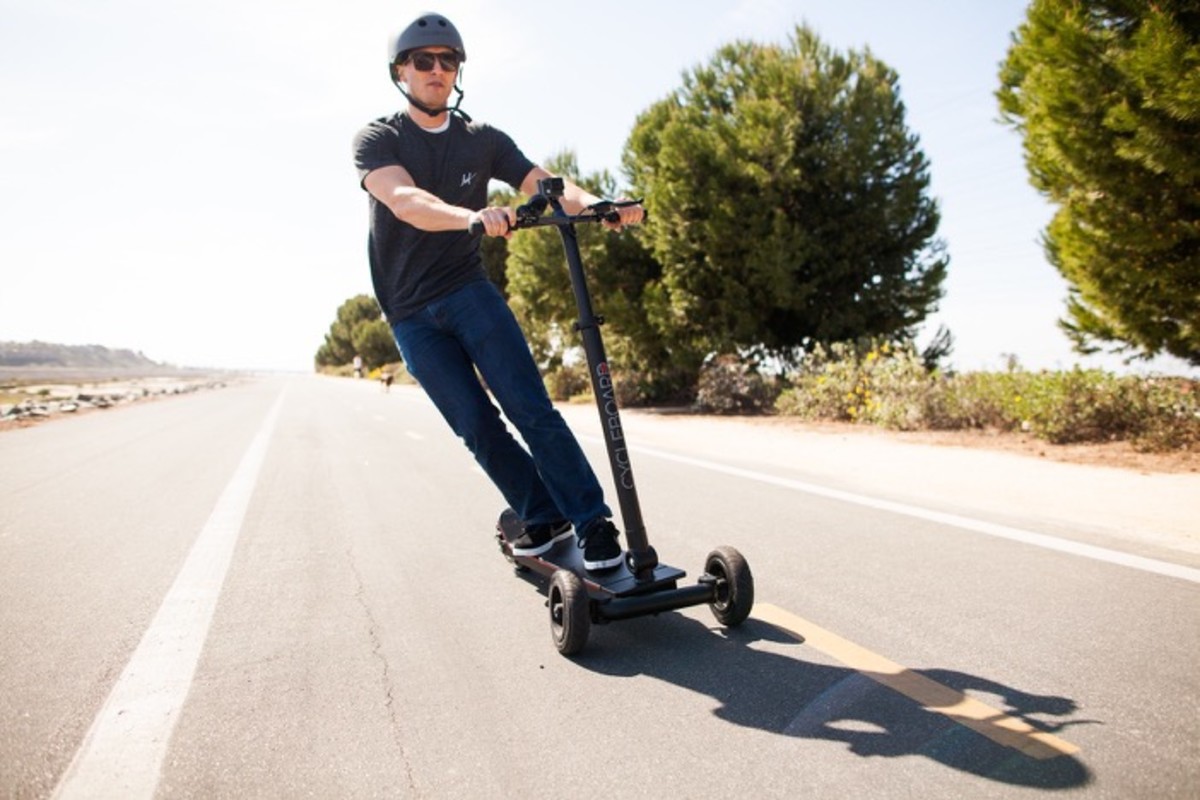 A built-in smartphone attachment allows riders to seamlessly integrate their cell phones to be used for GPS, music or whatever else they choose. Granted, navigating the streets at 20 mph requires your full attention, so it's probably best to avoid Snapchat while riding.
Different power modes allow riders to control the speed, with a minimum of 11 mph.
The CycleBoard launched today on Kickstarter and has already raised $43,000 reaching more than half of the funding goal.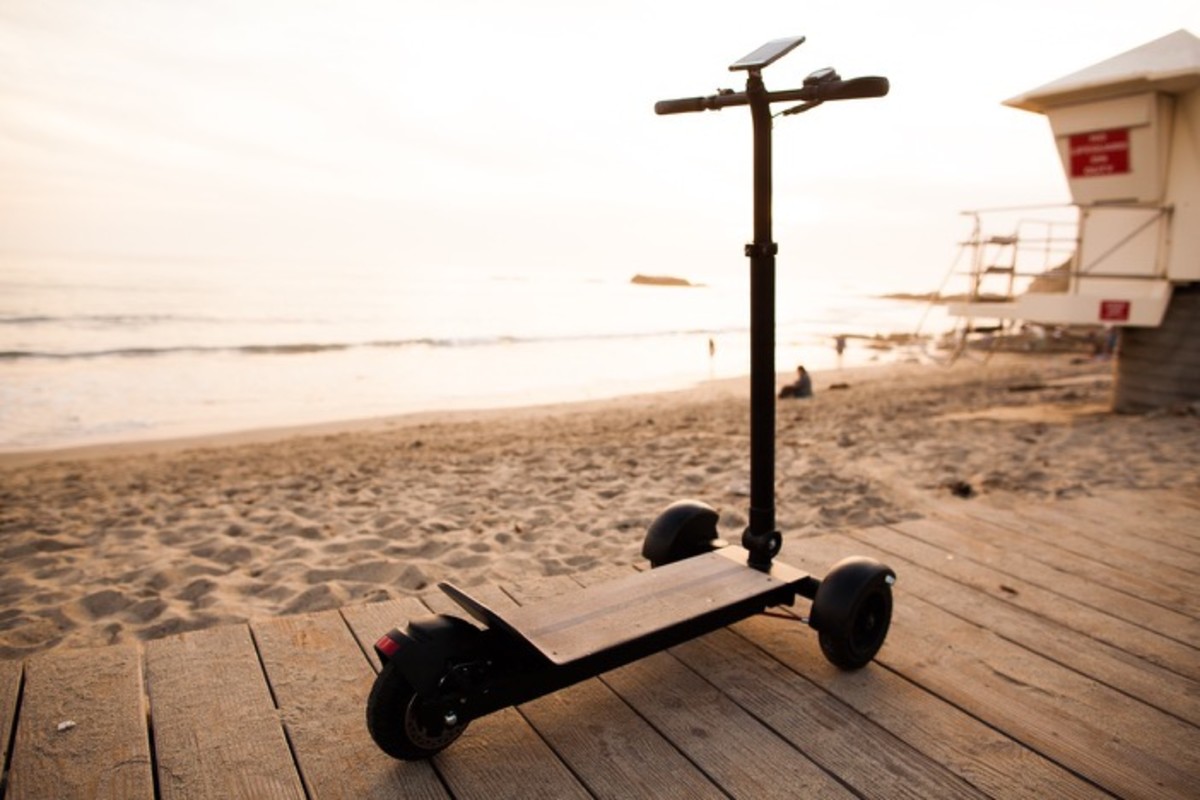 It folds up and weighs 42 pounds, so it's portable, but still a bit heavy to carry without rolling.
The founders expect the scooter to be available by July.
The CycleBoard will retail for $1,300 but is discounted now on Kickstarter, with limited amounts available for $800.
More from GrindTV
Surfers take on Arctic Circle underneath Northern Lights
Great Barrier Reef bleaching threat at an all-time high
Comedian Eddie Izzard runs 27 marathons in 27 days for charity
For access to exclusive gear videos, celebrity interviews, and more, subscribe on YouTube!