Anyone who has seen Star Wars (and come on, who hasn't seen Star Wars?) has always wanted their very own light saber. The Flash Torch Mini from Wicked Lasers might be one of the closest things we've ever gotten to one.
Kicking out a whopping 2,300 lumens with its halogen light, the Mini can burn through plastic, start a fire and even fry eggs. A slimmed down version of their larger Flash Torch, the Mini is only 8.6 inches long and weighs 13.6 ounces.
While it's not going to be the most efficient flashlight or the highest-tech one you can buy, it will certainly kick out a ton of energy for its relatively tiny size. It might be brighter than LED lights, but it'll waste more energy in the process as well.
It also comes equipped with a "smart switch", which ensures it won't just turn on and start a massive forest fire. At $200, if you're looking for a tiny flashlight that can start your campfire for you, the Flash Torch Mini might just be it.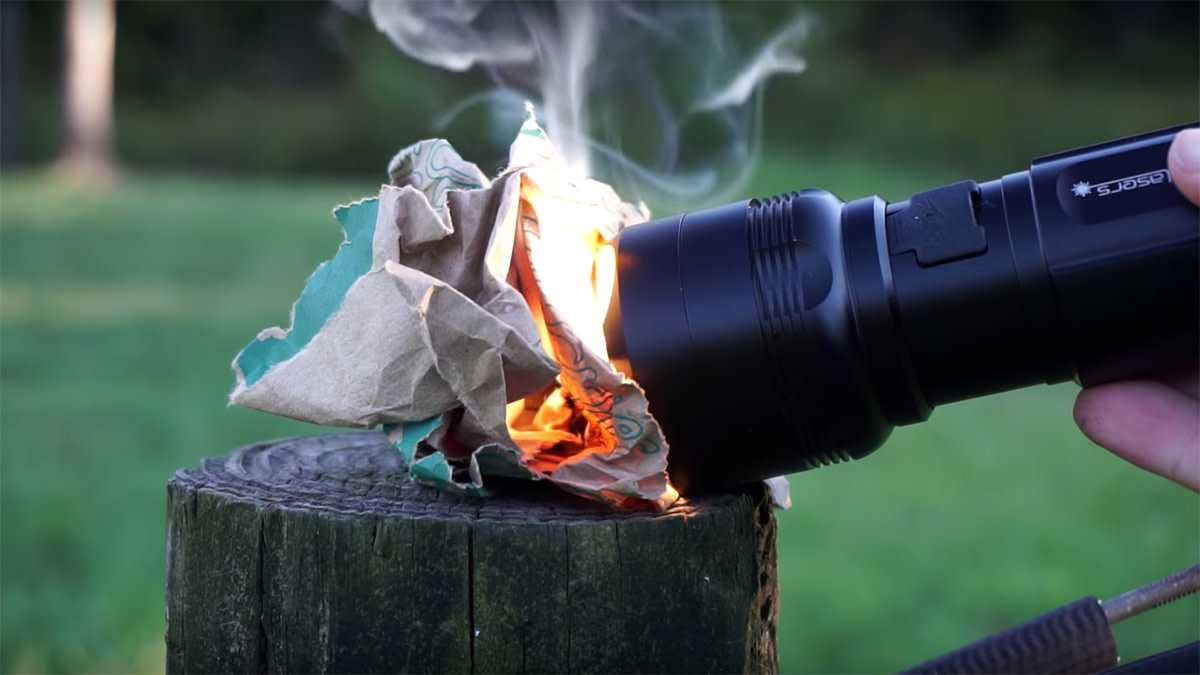 More from GrindTV
Pro surfer John John Florence wins his first world title
5 easy tips for making any camping meal seriously delicious
Here are 5 paddle races on the East Coast to catch this season
For access to exclusive gear videos, celebrity interviews, and more, subscribe on YouTube!