When it comes to gardening, the tedious upkeep and meticulous care that goes into growing fresh produce can be intimidating. And if you're a complete newbie in the garden (hand raised) or simply without outdoor yard space to plant anything, Rise Gardens hydroponic indoor gardening system might be the perfect solution for your lifestyle.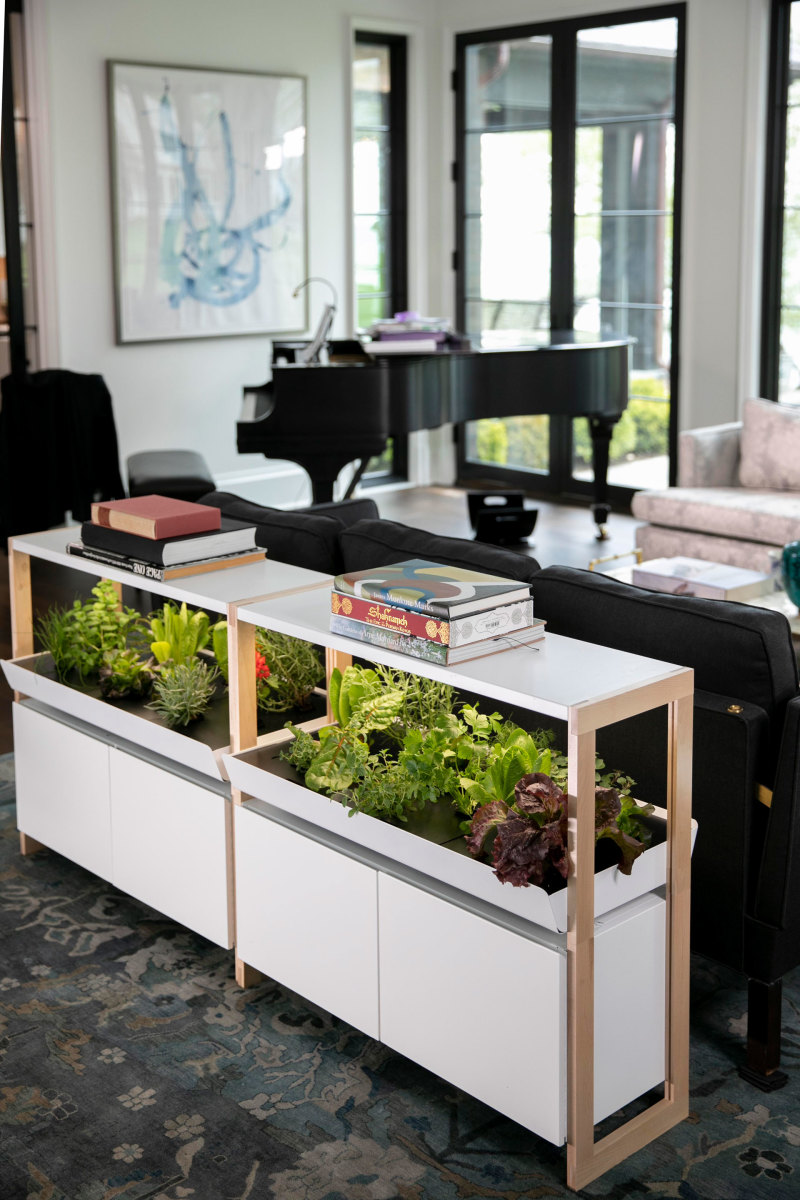 These gardens are fully customizable to your living space and garden needs. They can be as basic as a single level, or up to three levels to accommodate your gardening aspirations, and the nutrient system is as simple as it gets. After assembly of your garden, just add water, unpack the pre-packaged seed pods of choice, place them in the tray, and watch them grow day after day. It's a sophisticated system that's not only easy to build, but requires minimal upkeep once you start. The directions are laid out step-by-step, and the simple system does most all the work.
Pair this system with your smartphone via the Rise Gardens app to remotely control the lights (and pre-programmed lighting schedule) as the plants' nutrient regimen—it'll even tell when it's time to add more water.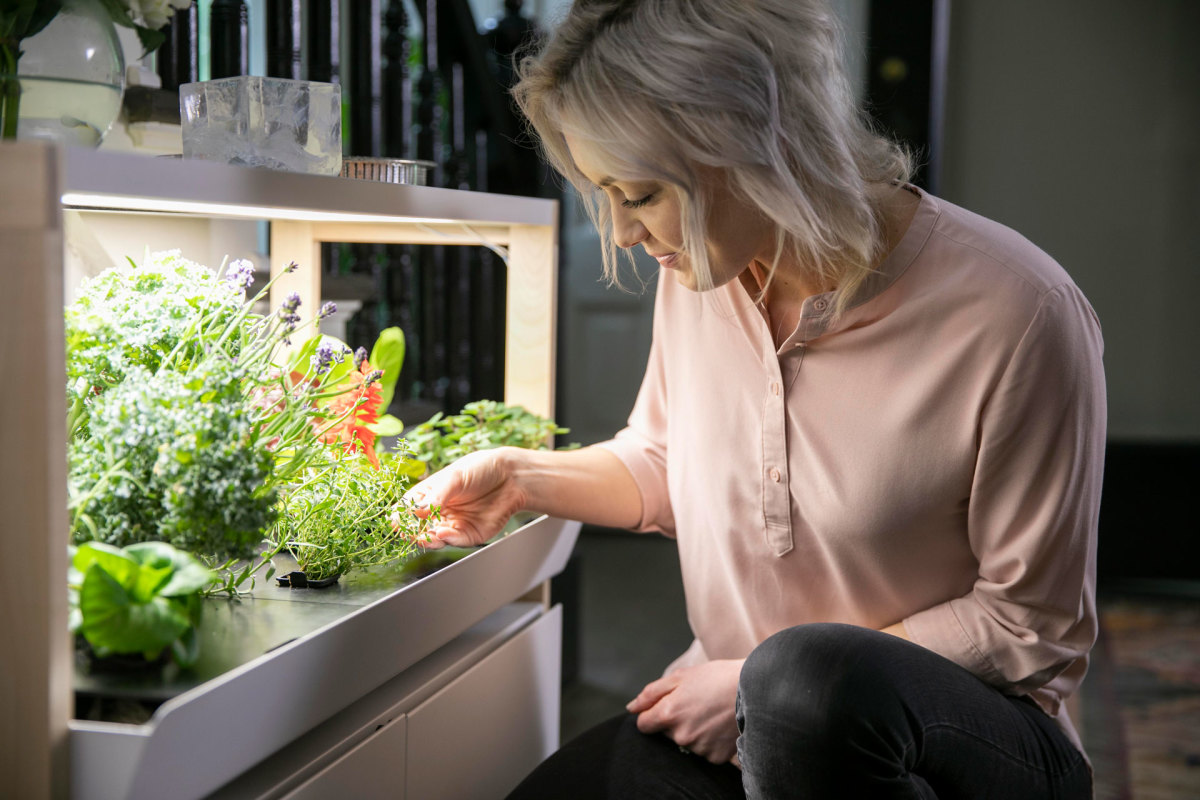 It's an elegant system that not only makes an attractive home addition, but it'll also be an intriguing conversation piece the next time you entertain guests. The benefits stack up as well: growing your own healthy food, with a system that adds fun and reduces stress (an even more attractive quality in appliances these days). In fact, I'll vouch for the delight this system brings the household as a legitimate stress reliever. It's a new hobby that the whole family enjoys on a daily basis.
Below, we asked CEO and Founder of Rise Gardens Hank Adams a few questions about this intuitive gardening system.
MJ: What makes Rise Gardens stand apart from other indoor gardening systems?
HANK ADAMS: Rise Gardens is unique in the marketplace in a number of important ways. It's the only modular, consumer hydroponic system allowing consumers to choose between one, two or three levels of growing. The ability to grow multiple plant types simultaneously is also unique to Rise Gardens. Nobody else enables gardeners to grow greens, herbs, tomatoes, microgreens, vining crops, and rooted veggies at the same time in the same system. This is part of Rise Gardens' patent-pending set of innovations.
Rise Gardens is also an IoT system, allowing consumers to manage their system and get guidance and alerts from our mobile app. Water levels, light settings, and nutrient levels all have sensors on the system and can be controlled.
Finally, all the other systems are made of plastic. Ours is constructed around heavy-gauge steel and solid wood. It is elegant and minimalist, designed to fit in to the decor of any home.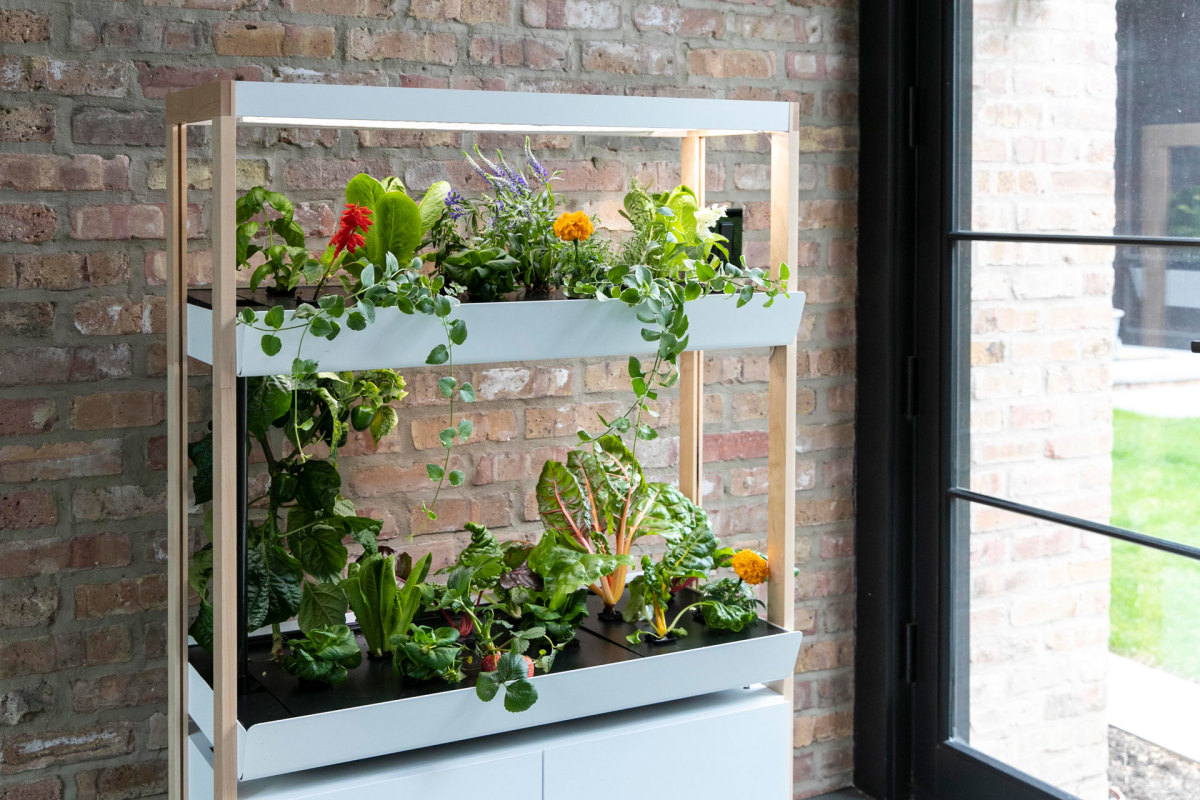 How does the Rise Gardens lighting system differ from natural sunshine? What are the benefits?
There's no beating the sun. But the sun is hard to come by for nine months of the year. Our system provides ideal light spectrum 12 months a year. You can run the lights at any intensity for any amount of time you wish. Plus, it has the added benefit of protecting your system from bugs, rabbits and deer—all without the use of chemical repellents.
With more people spending time indoors right now, have you seen a surge in demand for your product? Any interesting reactions from consumers due to COVID lockdown?
One thing that the COVID lockdowns have driven is an interest in a large-format growing system like ours. We have had many customers order two three-level systems and many months' worth of seeds and nutrients. That's a lot of hydroponic capacity.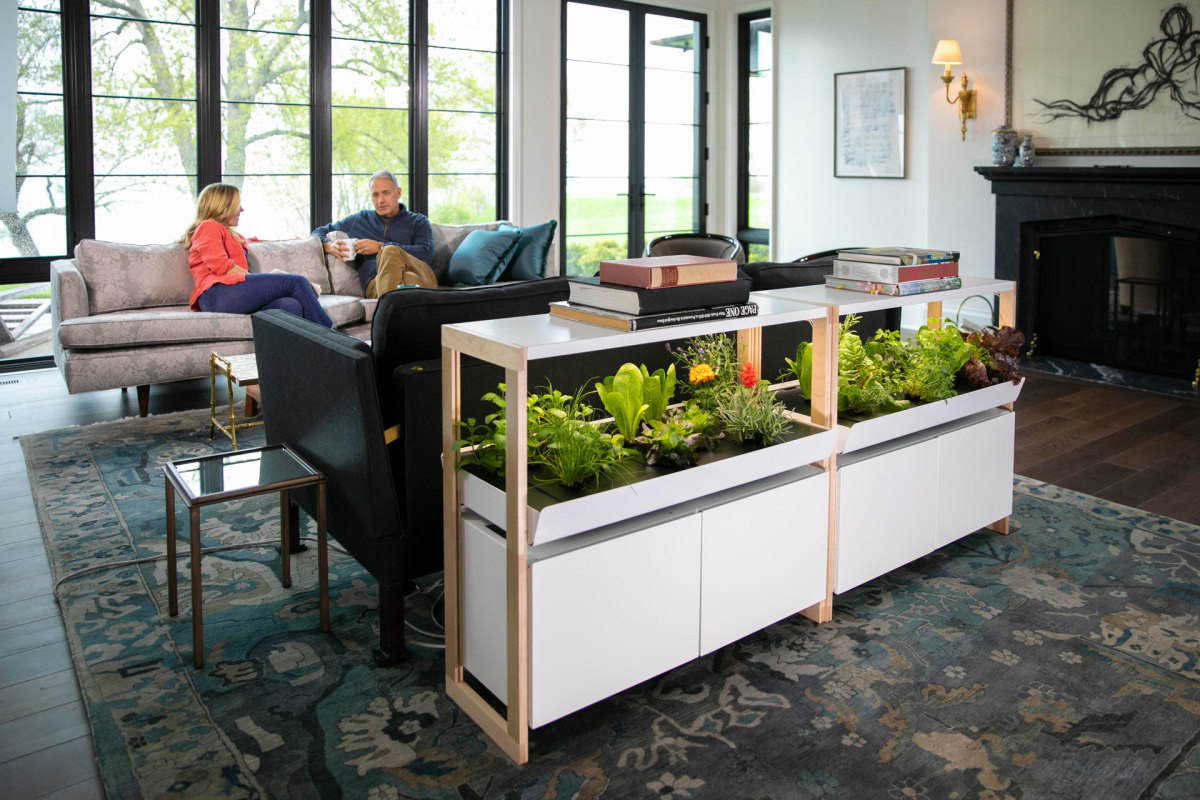 How does Rise Gardens help people in urban environments specifically (with little to no outdoor space)?
An interesting insight is that even I, as an avid gardener with a suburban house and yard, was having a hard time growing successfully in my garden. I have a lot of trees, which blocked the sun for much of the summer. What I did grow was mostly "donated" to the resident chipmunk and rabbit families.
For those living in high-rise apartments or condos, the problem is even greater. They sometimes only have a deck suspended in the sky or they have to travel to community gardens. Retirement communities and schools have also found our system works well for them. Retirees have the time to pursue gardening but often not the space or the physical capacity required. They find our system as an ideal way to pursue their hobby. Schools are also trying hard to teach kids better nutrition and STEM skills such as biology. While outdoor gardens are great, they run off-schedule with schools. Our indoor systems are well-suited to their schedule and it's big enough to satisfy a whole classroom of kids.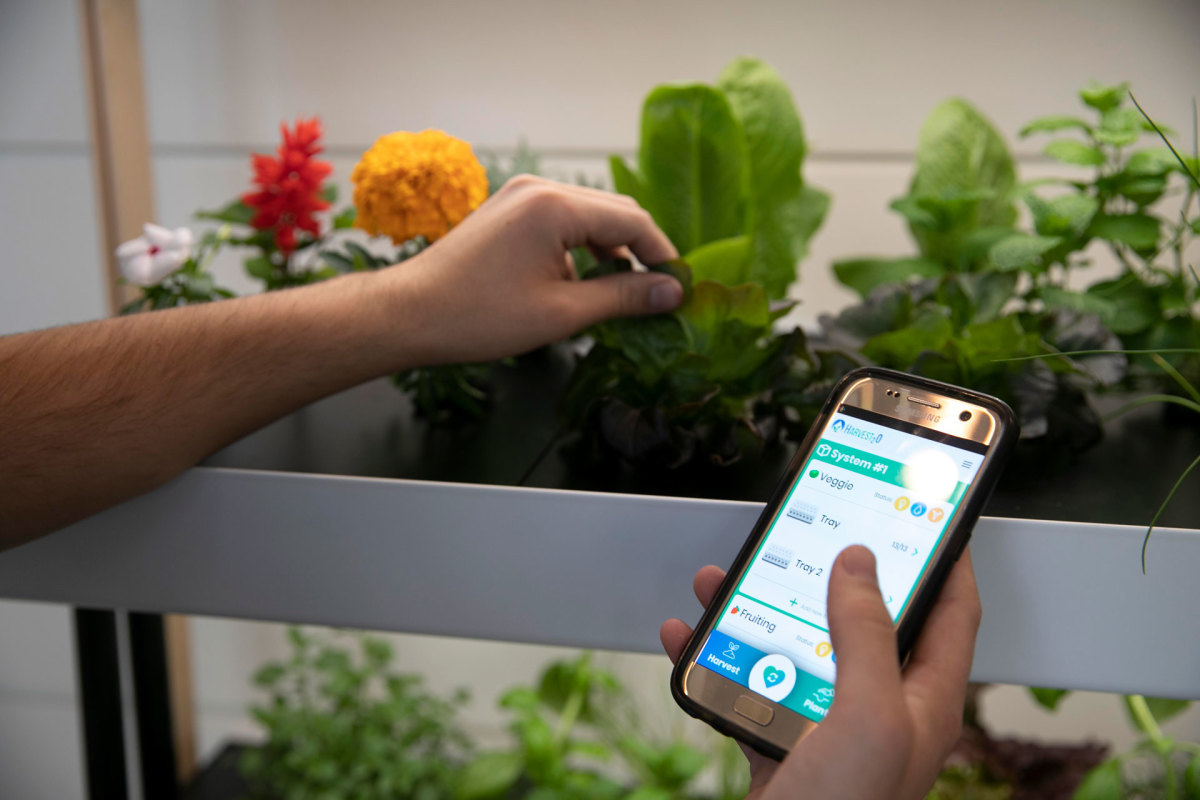 What would you recommend as the ultimate garden lineup for beginners?
A good starting point is to get a two-level garden which will accommodate a variety of plants. If they love it, they can order another level later. Along with those levels, they should try a mix of plant types such as: our alfresco mix greens (super fresh and delicious); herbs such as basil, cilantro and rosemary (they pack a punch); nightshades such as tomatoes and peppers (yes, tasty tomatoes in winter); large greens such as kale and Swiss chard (my favorite); and finally some micro-greens (which are packed with nutrients and fast to grow.)
[Prices vary; risegardens.com]
Get it
For access to exclusive gear videos, celebrity interviews, and more, subscribe on YouTube!