What It Is: Marshall cuts the cords on the Kilburn, their first portable Bluetooth speaker. 
RELATED: The Compact Bluetooth Speaker With Room-Filling Sound
Why We Like It: Aside from its badass retro design with fun-to-use knobs and a convenient carrying handle, the Kilburn sounds good no matter what you play (including shows and movies from a laptop). Its small size makes it easy to fit on a bookshelf, but it packs enough power that you'll be searching for the cords in the back. When we turned on one of our separate Bluetooth speakers while listening to the Kilburn, our phone, which was still paired, automatically switched over to our old unit, making it all the more apparent how cheaper Bluetooth speakers can make music sound trapped or muffled. When we connected back to the Kilburn, it was a true relief. Marshall says you're good to go for at least 20 hours before it needs plugged in. The few times we had to charge it were easy thanks to an included cable. Plus, it never cut in-and-out or experienced a lag when it needed more juice.
Nitpick: It's fairly expensive for a Bluetooth speaker, and is the same price as one of our favorites — its louder, non-portable sibling, the Acton. And we sometimes couldn't connect from our iPhone or laptop like we could with others we've tested unless we pressed the Pair button on the speaker. But when it comes to portable units that deliver sound worthy of your favorite song, nothing beats this unplugged animal.

[Available in black and cream colors, $300; marshallheadphones.com]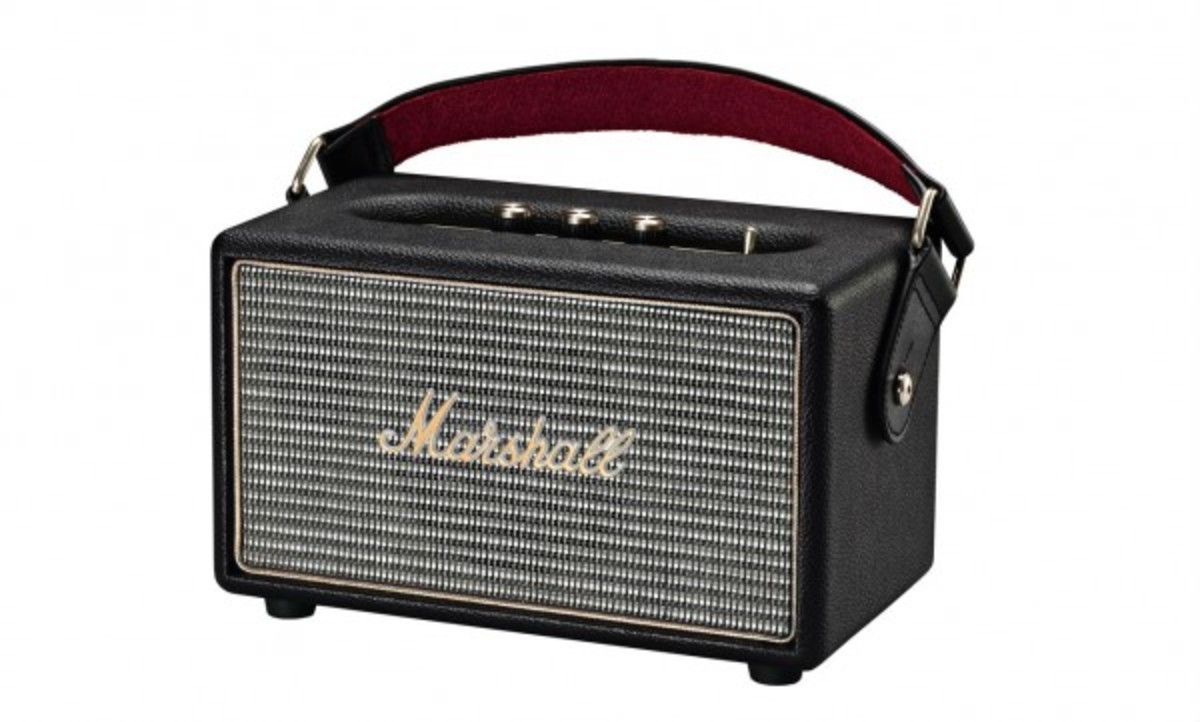 For access to exclusive gear videos, celebrity interviews, and more, subscribe on YouTube!