What It Is: The fastest, most powerful Ninja ever built by Kawasaki.
RELATED: 21 Cutting-Edge Motorcycles to Ride in 2015
Why We Like It: Kawasaki Heavy Industries is a multinational behemoth with a widely known division that builds motorcycles. While that giant wasn't exactly sleeping, its most recent stirring has produced one of the wildest street-legal motorcycles we've ever seen: the Ninja H2. The 200-hp H2 can likely reach speeds of more than 200 mph, and includes a compact, bespoke supercharger, driven off the crankshaft, which is built to ram explosive fuel and air into hungry combustion chambers and create a quick series of big bangs. With Department of Defense–style bodywork, it's crafted by wind-tunnel geniuses to cut through the atmosphere at higher speeds. And like a fighter plane, the H2 has an interconnected series of sensors and computers to keep it all from getting out of hand when you're out on the road.
RELATED: The Best New Motorcycle Gear
Right now, there's nothing else like the H2 being produced by any respectable company. KHI tapped into a variety of its corporate divisions, from its gas turbine works to its aerospace company, and gave many of its best number-crunching boffins the special assignment of collectively creating this two-wheeled beast. The result is a very fast rolling piece of art. After all, there's no single purpose for this ride other than to blow our minds just because it can.
Nitpick: It's a bit heavy, with a curb weight of 525 pounds, ready to roll, some 80 pounds more than Kawasaki's other 1-liter supersport, the ZX-10R.
[From $25,000; kawasaki.com]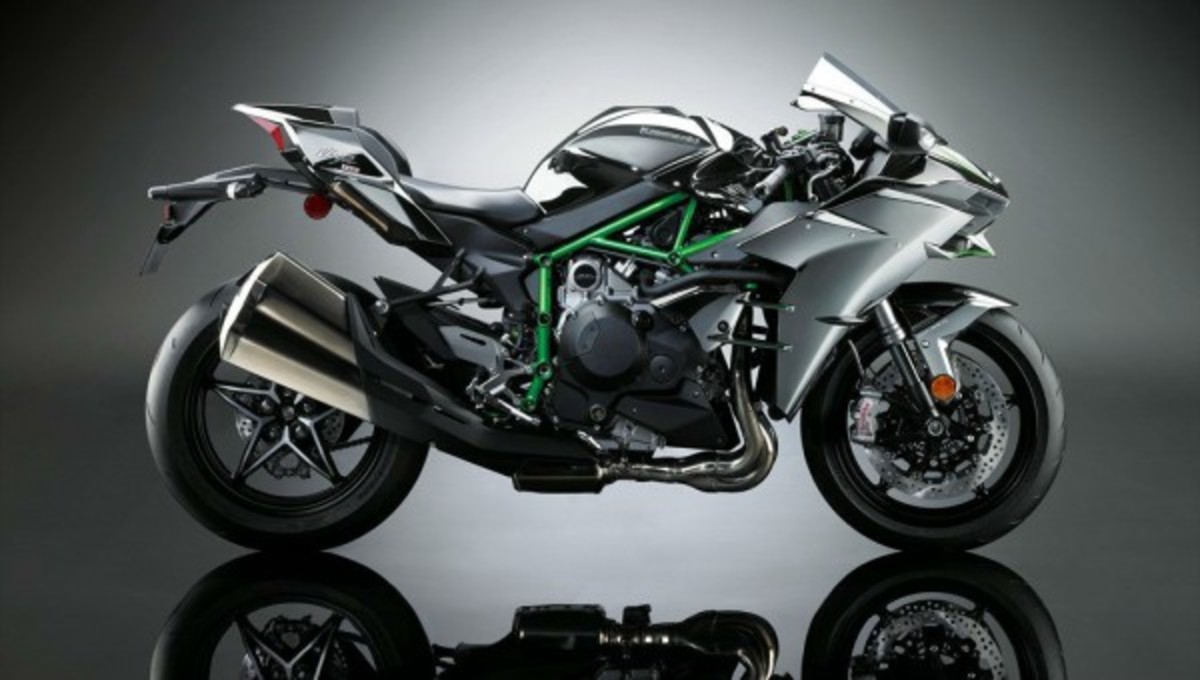 For access to exclusive gear videos, celebrity interviews, and more, subscribe on YouTube!