As Elon Musk flirts with madness and the government loosens the reins on fuel economy regulations, the future of the electric car looks as dubious as it's ever been. However, fans of battery-powered rides might find comfort in Mercedes-Benz's just-unveiled EQ Silver Arrow show car, a ribbon-like concept that delivers a bewitching vision of high-performance mobility.
Inspired by Mercedes-Benz's W125 Silver Arrow racecar, which achieved a boggling average autobahn speed of 268.9 mph in 1937, the new model is built around a similarly audacious premise: pack a powerful drivetrain into a bullet-like form and provide expedient open-air transport for one lucky soul.
Impossibly long and low, the EQ Silver Arrow Concept encapsulates the driver within a cockpit glazing that was inspired by the cross section of a water droplet. Using a thin battery pack nestled into the underbody, the chassis envelopes partially hidden wheels which are cloaked within the bubble-like bodywork, constructed of 168 spokes each, and trimmed in the EQ brand's signature rose gold tint.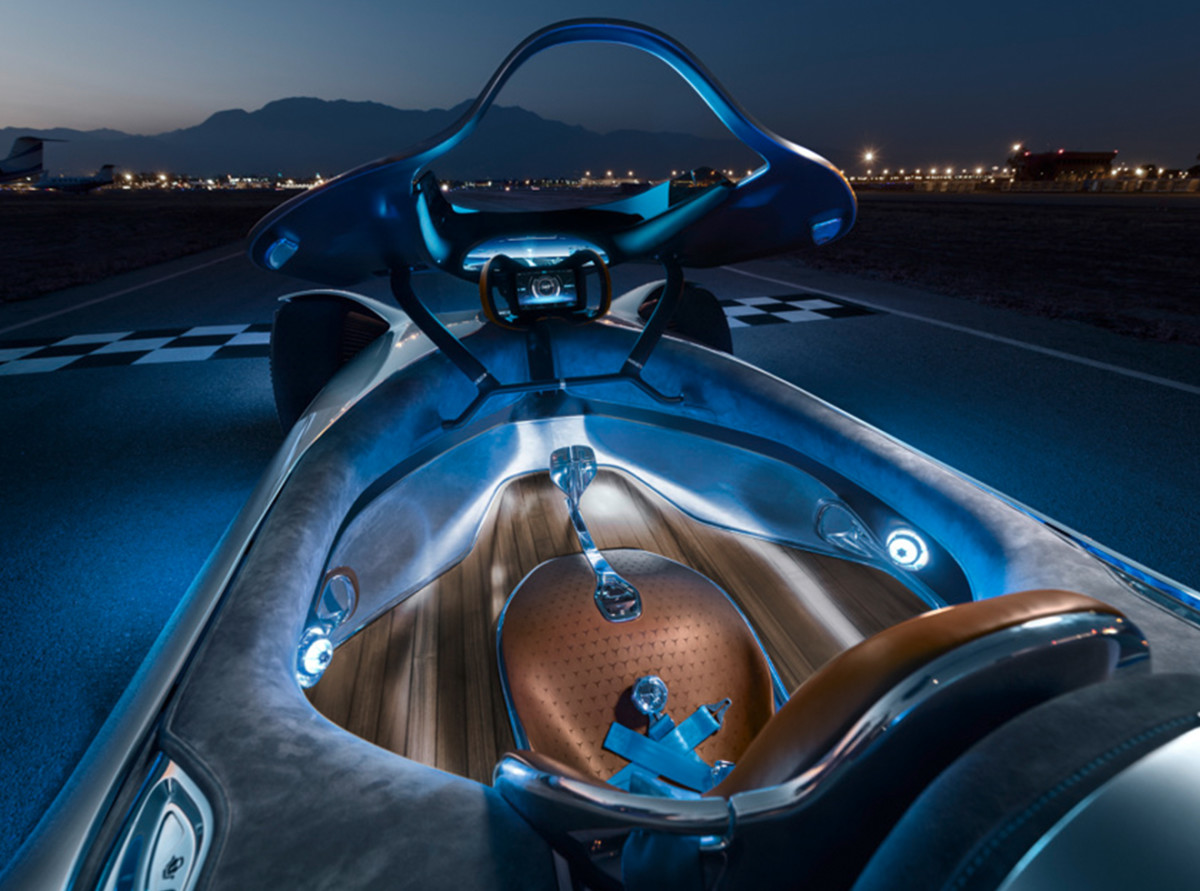 While the original Silver Arrow drew inspiration from the world of aviation, the new concept takes advantage of actual aeronautical engineering, using a rear diffuser to aid downforce and two extendable spoilers to act as an air brake when slowing down. Though the exterior is decked out in slippery, future-friendly shapes, the cabin incorporates a surprising amount of creature comforts like saddle brown leather, coniferous wood pinstripes on the floor, and walnut trim that meets with brushed aluminum.
Wanna go fast? The electric powertrain churns 738 horsepower to the wheels, which are wrapped in thick tires with Mercedes-Benz three-pointed stars carved into the tread. Wanna go far? This four-wheeled moon shot can take you up to 250 miles before it needs a recharge. And while we certainly dig the sound of that, we can do without some of the concept's gimmicks, like the curved screen capable of rendering a virtual racetrack and projecting ghost images of imaginary competitors. Also superfluous is the radiator grille, which uses colorful pixels to display the car's drive mode setting with an animated graphic.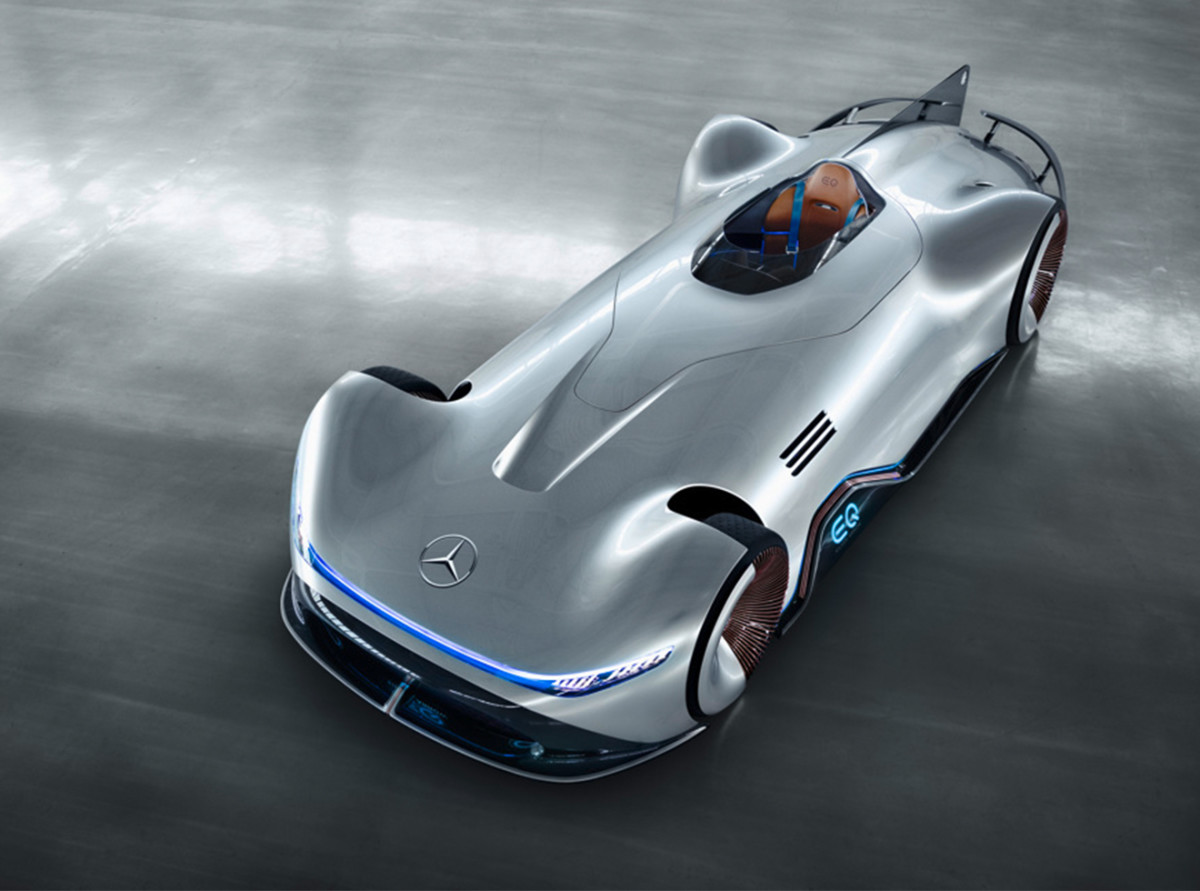 Is the Silver Arrow EQ a legitimate sneak peek at how we'll be criss-crossing urban landscapes of the future? We doubt it, a suspicion which was backed up by Mercedes-Benz's U.S. CEO. But if we can steal just a fraction of that design optimism, the motoring world of the future will be a better place.
For access to exclusive gear videos, celebrity interviews, and more, subscribe on YouTube!