The hype around the 2022 Toyota Tundra is real. Toyota's venerable full-size truck hasn't had a serious overhaul in years, but this upcoming model will include big changes, including two all-new engine options and a major styling refresh, too. Toyota has officially unveiled the 2022 Tundra—here's what you can expect when it goes on sale later this year.
The Tundra was due for an overhaul (its last major update came over a decade ago) and Toyota delivered. Available in two four-door cab sizes with beds ranging from 5.5 to 8.1 feet, the 2022 model will receive a long list of upgrades, including two new engines.
The first is a twin-turbo V6 that's rated for 389 horsepower and 479 lb-ft of torque—both increases over the previous model's V8 power plant. In addition, the 2022 Tundra will be available with a new hybrid twin-turbo V6 (called the i-FORCE MAX) that's capable of 437 horsepower and 583 lb-ft of torque. It gets that extra oomph thanks to an electric motor placed in the bell housing between the engine and the transmission, which Toyota claims allows for a more efficient power transfer. Both engines will be backed up by a 10-speed automatic transmission.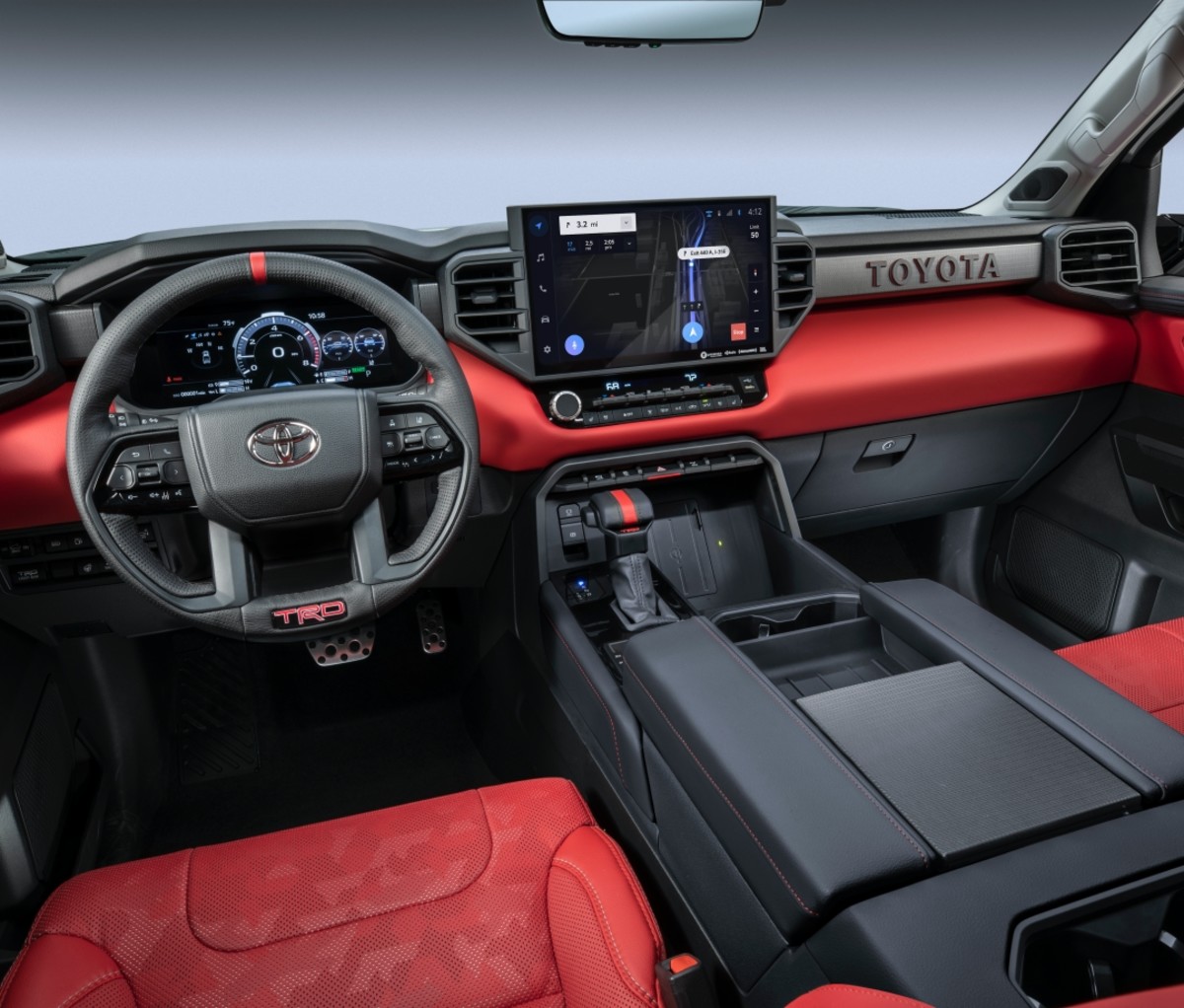 The 2022 Tundra also benefits from some key suspension upgrades. Toyota will ditch leaf springs for '22, and the truck will come equipped with a new multi-link rear suspension with coil springs. Along with a revised double-wishbone front suspension and optional hydraulic cab mounts on higher trim levels, the new model should offer a more refined ride than its predecessors.
That's good news for people who primarily drive their trucks on the pavement, but the Tundra comes with perks for work, too: An optional automatic air suspension can lower and raise the ride truck's ride height for easier loading and better performance in off-road driving conditions.
The flurry of mechanical changes also translate to increased hauling capability. With its new powertrain and suspension upgrades, the '22 Tundra is rated to tow up to 12,000 pounds and has a max payload capacity of 1,940 pounds—both improvements over the outgoing model (though Car & Driver notes that some Chevy, Ford, and Ram full-size pickups post better stats).
But some of the hauling upgrades go beyond raw numbers: Drivers towing heavy loads will definitely appreciate the new truck's dedicated "Tow/Haul" driving mode, integrated trailer brake controller, and the Panoramic View Monitor, which uses external cameras to provide a clear view of your cargo and what you're towing.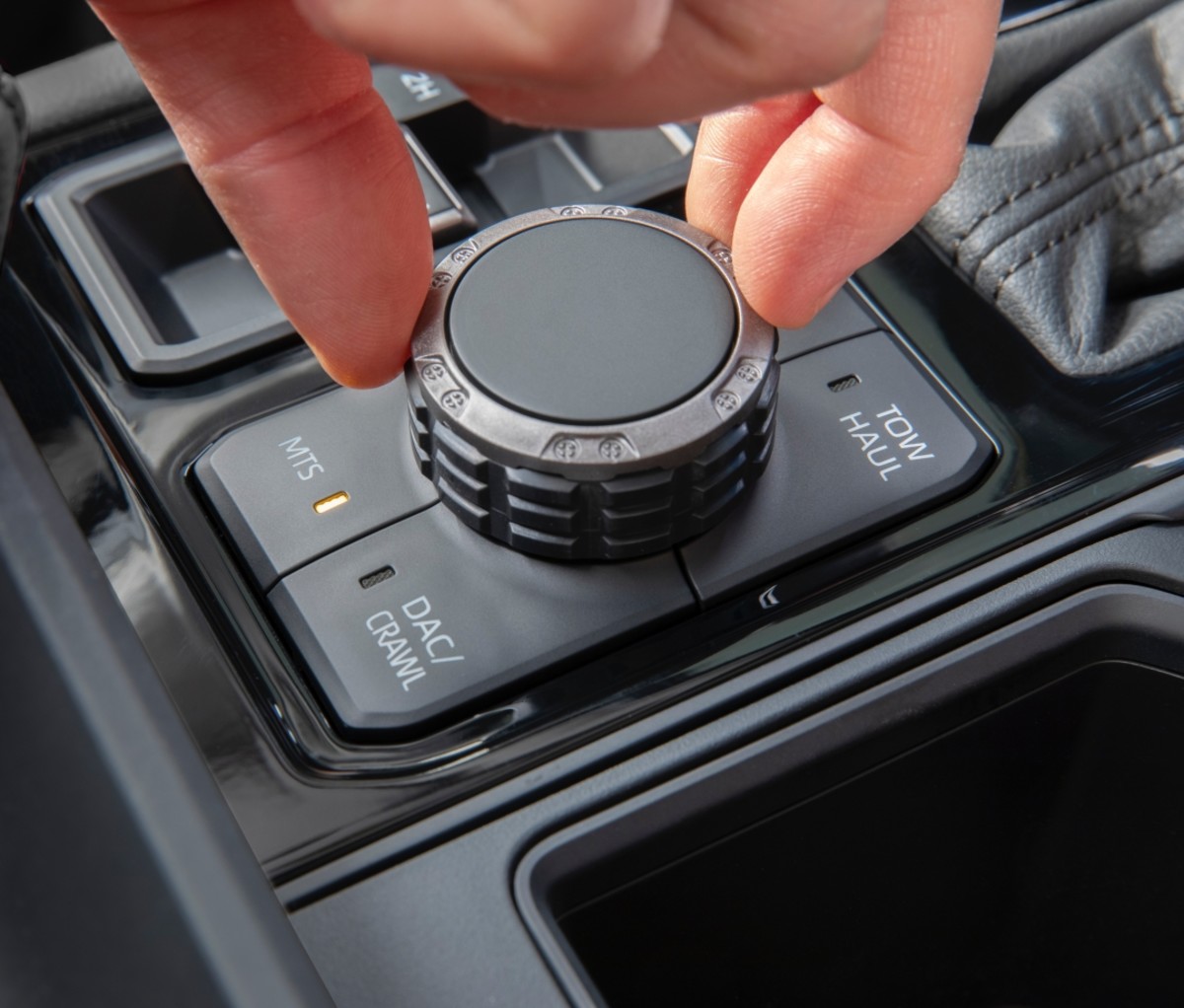 Off-road enthusiasts have long favored the TRD Pro trim level in Toyota trucks, and the new Tundra features some key extras in that spec, including high-performance Bilstein shocks, a front stabilizer bar, an aluminum skid plate, and additional underbody protection. Together, they'll create a more forgiving ride on rough ground and keep the truck's internals from getting banged up on rocks and debris.
All 4×4 models come with a drive mode selector that offers settings for low-speed crawling, hill descents, and other challenging off-road scenarios, so you can focus on steering instead of manipulating the throttle. And if you're negotiating really dicey terrain, you'll love Toyota's Multi-Terrain Monitor, which utilizes multiple cameras to give you a clear view of the front, rear, and sides of the truck.
The truck's interior gets a major refresh, too. Toyota is offering an optional 14-inch touchscreen infotainment system (compatible with Android Auto and Apple Car Play, of course), built-in WiFi, and voice activated commands for navigation and more. Worried about roughing it in a truck? Don't be—the Tundra will have plenty of brains to match its brawn.
Pricing hasn't been announced yet, but you can get more info on the new Tundra at the Toyota website.
For access to exclusive gear videos, celebrity interviews, and more, subscribe on YouTube!