Max Levchin, a Silicon Valley entrepreneur, wakes up at 6 a.m. on a foggy Saturday in October. He does some squats (40) to jump-start his heart rate and logs the effort on his phone. He then checks his weight (163 pounds) and body-fat percentage (4%). He has a bite to eat—a bite that Levchin has determined through extensive trial and error should be one ounce of Greek yogurt, with a 3-to-1 ratio of protein to sugar, to shift his body's metabolism into fat-burning mode. Then he goes downstairs in his San Francisco townhouse and gears up for the activity he's been looking forward to all week: a bike ride across the Golden Gate Bridge, past the hills of the Marin Headlands and up a road that winds alongside the sparkling bay.
Long before he became one of tech's most high-profile investors, Levchin was a computer-science prodigy blessed with a calculator-quick mind and a knack for solving complex problems. He co-founded PayPal in 1999, became the first backer of Yelp in 2004, and sits on the board of directors for Yahoo. In 2010 he sold Slide—his app-making company for social networks—to Google for more than $200 million. Levchin's success can be attributed in part to his almost pathological urge to numerically measure, analyze, and optimize everything he attempts. "Max isn't simply the wunderkind who hits on a great idea," writes Sarah Lacy in her book Once You're Lucky, Twice You're Good: The Rebirth of Silicon Valley and the Rise of Web 2.0. "He's the guy who figures out what the great idea is through painstaking trial and error."
Even by the Valley's wonky standards, Levchin is renowned for being metrics obsessed. Somewhat less known, however, is that he applies the same statistical scrutiny to himself: Levchin relentlessly collects personal data with a goal of achieving his Apollonian ideal of perfection.
Apple Reveals "HealthKit" Hub>>>
He wants to be stronger, fitter, faster. He strives to eat and sleep more efficiently; to feel as physically and mentally vigorous as possible. His approach is that of a hacker: Collect data, crunch it, and take action to manipulate the biological machine that is his body. The behavioral changes he adopts—like tweaking his morning portion of yogurt— are typically small. But Levchin says that mining the "super granular data" of his life yields insights that would be overlooked if he operated by intuition alone. "If you improve by 1% every day, you will grow amazingly," he says.
After he leaves the townhouse with his bike, Levchin arrives at the Rapha Cycle Club in the trendy Cow Hollow neighborhood, at a little before 7 a.m., where he's agreed to meet me for a pre- ride espresso. Standing amid the racks of neon cycling attire, he looks more like a competitive racer than a titan of tech. Levchin has close-cropped dark hair, angular features, and a sinewy build clad in retina-frying yellow Lycra. He is a young-looking 39 years old and wears the faintly mischievous expression of a boy used to outsmarting his teachers.
Sitting down with his drink (four ounces), Levchin explains that he sometimes runs and swims, but his passion is road biking. He logs more than 600 minutes per week in the saddle. He gestures toward his bike, a limited-production Cervélo Rca, which hangs from a wall- mounted rack near our table. Matte black, it has all of the sleek charm of a stealth bomber. The bike is loaded with sensors, he explains; its handlebar-mounted computer displays nine performance variables, including his GPS coordinates, power output, pedaling cadence, and speed. "The Tour de France is pretty much out of the question," Levchin jokes, but that isn't stopping him from trying to be the best cyclist he can possibly be.
"Obsessive quests" (as he calls them) to optimize cycling performance and countless other life metrics aren't for everybody. They're time-intensive and occasionally strange. (In one digestive speed experiment, Levchin would eat something distinctive, like beets, and measure how long it took before he produced reddish-tinted stool.) He foresees a future, though, in which personal data-geeking will become far more automated and easy. With his latest project, a start-up incubator called HVF, he is among the technological leaders trying to bring that vision to life. "We're looking for questions that, if answered with data," he says, "will profoundly change people's lives."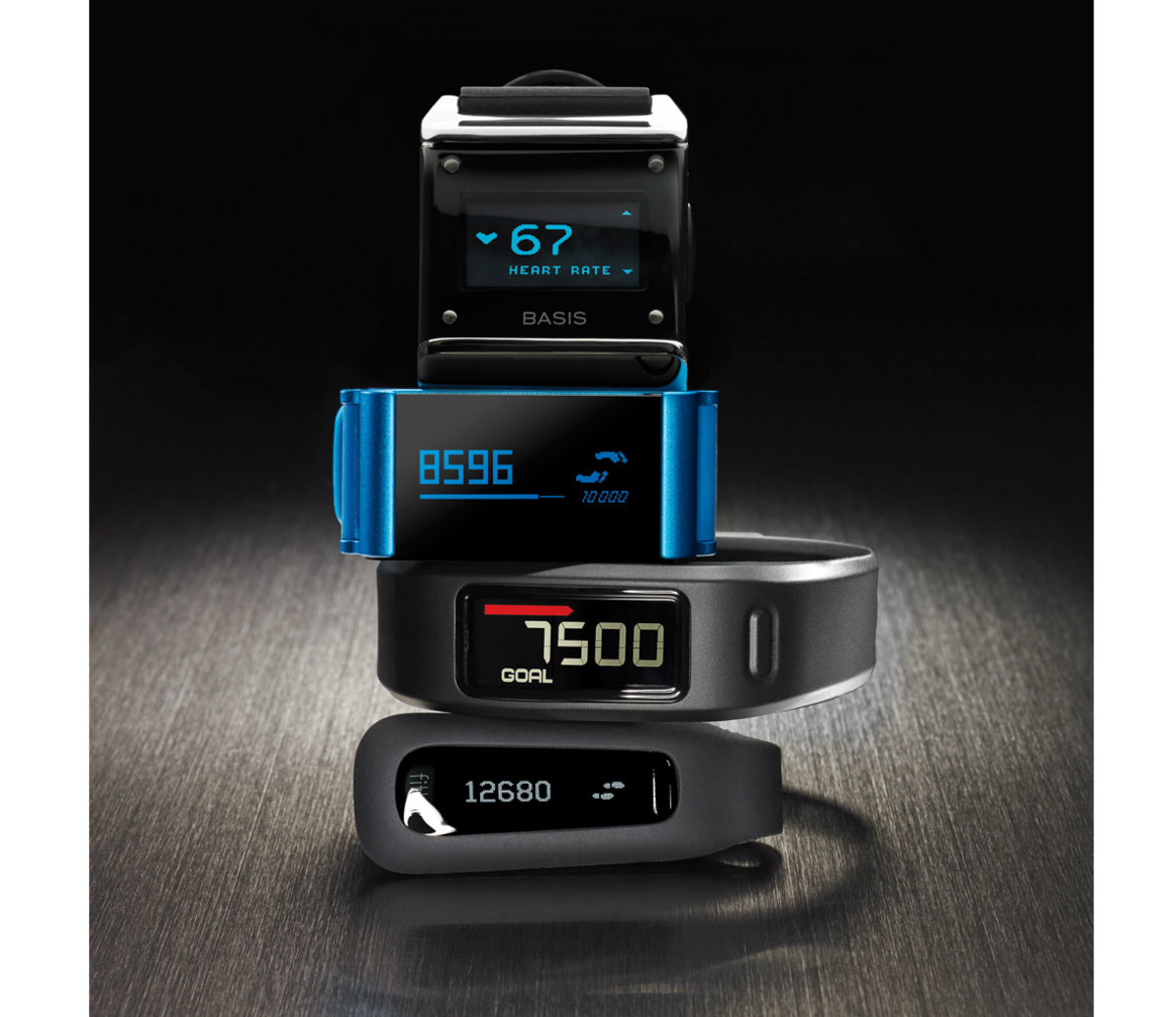 Of course, the personal data revolution is well underway. Wearable health and motion sensors are getting smaller and cheaper, and data analytics software is growing in sophistication by the minute. Companies like Fitbit and Jawbone have flooded the market with fashionable wristbands and pendants that count the number of steps you take, the intensity of your movement, and the hours you sleep.
As of 2013, seven in 10 American adults admitted to tracking at least one health indicator about themselves or a loved one, according to a survey by the Pew Internet & American Life Project. Market research firm Canalys predicts that an estimated 17 million trackers will ship in 2014, and 23 million in 2015. This spring, Amazon launched an online store specifically devoted to the selling of activity and fitness widgets. Though many of the products have received mixed results—Nike pulled the plug on its FuelBand tracker this year, which has been roundly criticized for its inaccuracies—it's safe to assume that the best and most cutting-edge items have yet to arrive. The biggest names in tech are just now entering the marketplace.
In 2013, according to the consulting firm Mercom Capital Group, $564 million of venture capital was invested in the burgeoning "mobile- health" industry, which includes not only wearable fitness trackers but also technology that is intended to put patients in closer contact with the larger healthcare system (in other words: devices that will deliver data to hospitals and physicians in real time). The wireless company Qualcomm launched a division specifically targeted at "mHealth." In January, Google announced that it was developing, among other potential innovations, a contact lens for diabetics outfitted with sensors that will monitor the wearer's glucose levels. According to Silicon Valley insiders—and reports by The New York Times—Apple is aggressively working on its own activity tracker. This year, the company launched its basic Healthbook body-monitoring app.
10 Best Mobile Apps to Track Your Sleep>>>
"We are only at the beginning of what we will do with tracking," says Kevin Kelly, the futurist and founding editor of Wired magazine. In 2007, Kelly founded the Quantified Self Labs with fellow Wired alum Gary Wolf as a forum for self trackers. The company, made official in 2010, now hosts more than 100 "meet-up" groups comprising devoted "Self Quantifiers" in dozens of countries throughout the world. Alan Greene, M.D., a close friend of Kelly's and an early collaborator on Quantified Self Labs, now serves as the chief medical officer of a startup called Scanadu, which is developing consumer medical devices that will provide you with the analytics to meticulously monitor your health at home." We're trying to make Quantified Self–type behaviors into more everyday ones," he says.
But, for now, if you're looking for a preview of where the future might be headed for all of us, take a look at the way that people like Levchin live today. As he and I finish our espressos, he glances over my shoulder at another rider who was pulling his gear together. "Hey," he says. "You getting ready to head out?"
levchin wasn't always a fitness fanatic. Growing up in Kiev, Ukraine, he suffered from chronic bronchitis and asthma and was so sickly that doctors told his mother that he wouldn't live past the age of 7. Even when his health improved, he says that his "parents always saw me as the one who should be getting excused from PE class."Hismainsportwaschess."Iwasoneofthese guys who are neither embarrassed by nor looking forward to taking off his shirt in public," he says.
The fitness obsession that would transform him began after his family immigrated to Chicago, in 1991. Levchin took up martial arts, then cycling. At the University of Illinois at Urbana-Champaign, he majored in computer science and flourished. His love of programming—and data—expanded to encompass his workouts. He sought to improve himself and has never stopped.
The Top 10 Fitness Apps for 2014 >>>
Today, if you can name it, Levchin has quantified it. Food? He has spent weeks using his iPhone to photograph all of his meals and snacks and later gauge their nutritional values. Sleep? As an overtaxed entrepreneur—and the parent of two children under the age of 5—Levchin determined his minimum rest threshold by shaving five minutes off of each successive night. Interpersonal relations and time management? Levchin says he once spent a month grading his every business and personal meeting "on a scale of 1 to 10 on several metrics, like usefulness, intellectual stimulation, and social stimulation." (Low-scoring people were less likely to make his calendar in the future.) Sex? When he was younger, he reportedly even graphed women's breast sizes to quantify his preferences.
Levchin mocks himself for being "over-metricized." Knowing his own tendency to over-obsess, he tries to limit most of his data-collecting "experiments" to a month or so in duration. That's long enough to teach him something about himself, he says, but not so long to take over his life. And when it comes to his routines at work, Levchin avoids becoming too rigid—he doesn't want the discipline of data collection to throttle creativity. "If you do things exactly the same way all the time you miss opportunities."
When it comes to fitness, though, Levchin is quantified self to the core. Like most quantifiers, Levchin understands that data is a tremendous motivator. If you intend to improve, you need to know the foundation upon which to improve. But the tracking tools also play helpful tricks on the mind. According to James Levine, M.D., Ph.D., of the Mayo Clinic, the data is like high-tech sugar pills—placebo interventions that work simply because users believe they will. "It is a self-fulfilling prophecy, but there is nothing wrong with that," says Levine. Scanadu's Alan Greene, meanwhile, believes that quantifiers demonstrate a phenomenon in social psychology known as the Hawthorne effect, in which the subjects of an experiment improve their behavior simply because they know they're being studied. "When you are aware of the choices you're making, you make better choices," Greene says.
Three and a half hours after rolling off from the café on his bike, Levchin returns. He has pedaled past the grassy Presidio and across the Golden Gate Bridge, its rust-colored towers shooting upward until they vanished into the swirling fog. On the other side of the bridge, he made two circuits around the Paradise Loop in Tiburon. "The problem with Paradise Loop is that it is really, really beautiful," he says. "You start looking at the scenery, but then you're not riding fast enough."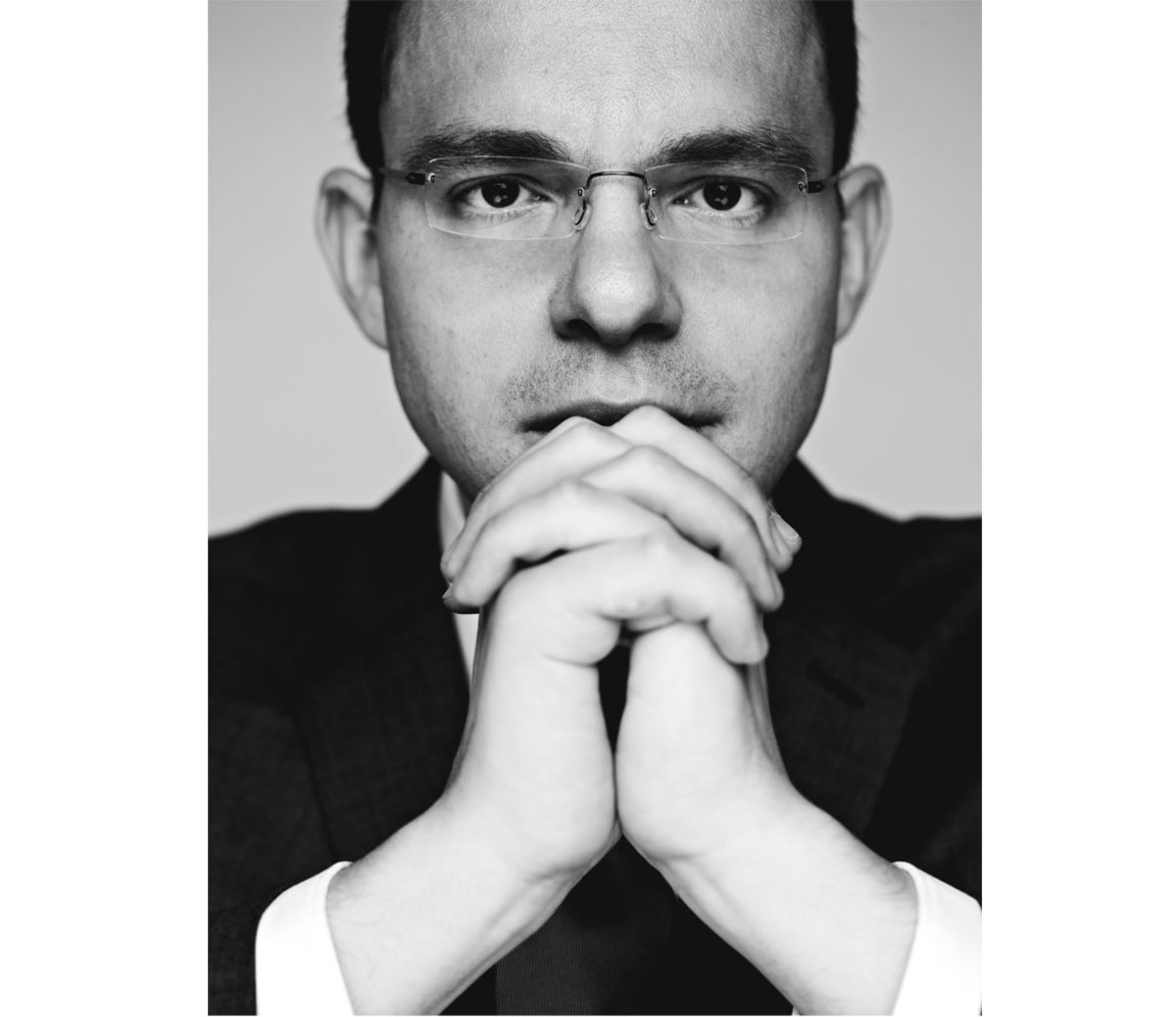 Sitting outdoors at the café with another espresso, Levchin looks at the data recorded in his bike computer. He has ridden 60 miles, averaging 20 miles per hour—a solid pace, considering it included stops at traffic lights. His pedaling cadence was 91 revolutions per minute, and he has climbed 2,500 feet. For his combined efforts, his body has burned an estimated 2,500 kilojoules.
"There's something beautiful and interesting in data itself," he says, momentarily lost in reverie. Then he begins to probe the raw stats for actionable messages. He explains that he got busy over the summer and wasn't able to ride as much as he wanted to. "So my goal for the last month and a half has been to return to fitness," he says. Paradise Loop is ideal for assessing his progress because he has ridden the identical route—and collected the data—more than 100 times before.
With the help of an app called Strava, Levchin learns that the percentage of time he had spent churning out around 250 watts—which represented moderate effort—was no less than it had been on previous rides when he was in peak shape. But the app reveals that he had spent a smaller percentage of his time cranking out 350 watts and above, and this leads to a helpful training takeaway: In future rides, he needs to jack up the intensity of his sprints.
Strava compares Levchin's past pedaling performances with more than 10,000 Paradise Loop rides recorded by other cyclists—riders who are roughly the same age and weight as he is, including professionals. He can see how they did on the whole loop or precisely by segments.
So how does Levchin stack up? "There are a lot of really good cyclists, professional cyclists even, who ride Paradise Loop," he says as we finish up at the café. "But I think that some of my times are in the top 10%."
Six Best Money-Saving Apps and Sites>>>
A few days after his bike ride, Levchin, wearing jeans, a black shirt, and a baseball cap marked with the word Code, shares his vision of the quantified future with me. There's a reason that more people don't quantify themselves today, he says. "It's just not easy enough. The cost of measurement—the cognitive load, the physical load, and the practical financial cost—needs to be very close to zero." In other words, if you wish to quantify yourself like Levchin does right now, you need multiple expensive sensors that accumulate data and communicate with your expensive smartphone. And many of the current, first-generation mainstream devices that have flooded the marketplace, he says, amount to little more than glorified digital pedometers. In the future, he sees a system that is smarter, faster, cheaper, and more refined in the data it collects. Ultimately, it will require little or no work on the user's part.
The first attempt by HVF, Levchin's startup incubator, to make this process easier is an app called Glow, which launched in 2013 and aims to help women who are having trouble getting pregnant. Glow users submit conception-relevant personal data like the timings of their menstrual cycles and daily temperatures. The app uses this and other personal health information to make recommendations about when when fertility will be highest. His grander plan is for subsequent versions of Glow to leverage the intimacy of personal tracking with the power of big data. All of the information submitted by tens of thousands of Glow users is being pooled. The data is being analyzed to detect patterns and make pregnancy predictions that will be shared with users in subsequent versions of the app. "Showing people just their own data is only the first step," Levchin says.
Glow depends upon active sensors, meaning ones that don't detect anything unless the user directs them to or manually inputs information. In the future, Levchin hopes that passive sensors, which do their jobs autonomously, will predominate. In the bathroom, for instance, the toilet could have built-in sensors to perform a daily urinalysis; a "magic mirror" could employ a camera linked to visual analysis software to help determine if, say, your eyes are jaundiced. Elsewhere in the house, rugs could have sensors to warn you if they had picked up too much allergy- or asthma-aggravating dust and needed cleaning. And outdoors, athletes like him could wear apparel with so-called "smart fiber" sensing technologies to map muscular activity. "People tout this idea of checking yourself all of the time," says the Mayo Clinic's Levine. "The future may hold a world in which you're actually not checking anything, but that stuff is checking you."
The first generation of largely automatic tracking devices, in fact, has already arrived—like the BinCam. A camera mounted to the underside of your trash can lid, BinCam takes a picture every time you put something into the garbage and uploads it to the Web so that friends and strangers can judge whether you're throwing out things that you should be recycling. The HAPIfork automatically counts how many bites you are putting into your mouth and vibrates if you're eating too quickly. And the Narrative Clip, released in November 2013, is a matchbook-size camera, designed to be worn on the front of a shirt, that takes a picture every 30 seconds—for as long as you and the device both shall live.
The prospect of a world in which all data is monitored, everywhere, alarms some people. In the Dave Eggers novel The Circle, recording and sharing personal data is mandatory; the societal mottos are "Secrets are lies. Sharing is Caring. Privacy is theft." Levchin acknowledges that personal data tracking introduces significant peril—that the data you collect for your own use may be used by corporations or the government against your wishes. "People who say that data privacy is not a big deal are kidding themselves," he says.
In fact, the Federal Trade Commission has publicly voiced its concern about wearable-tracker manufacturers selling fitness-and-health data to companies, and using it to relentlessly market more products and services to users. "Many of these companies may not maintain reasonable safeguards to protect the data," says Jessica Rich, director of the Bureau of Consumer Protection at the FTC, in a speech in January. This spring, Forbes reported that Fitbit—through its lucrative corporate wellness partnerships with major corporations—is selling employees' personal data to employers so that they can monitor their personnel. Jawbone, its chief rival, is considering a similar program.
Regardless, Levchin believes that the risks are worthwhile and can be appropriately managed. Data is a beautiful thing, after all—the key to unlocking mysteries of the world and to maximizing human potential. He would no sooner abandon quantification than he would burn down a library full of books. "I ultimately don't think the blind fear of data collection is justified," he says. "The niceties of the 21st century—living longer and healthier and happier—are ultimately going to be worth it."
For access to exclusive gear videos, celebrity interviews, and more, subscribe on YouTube!