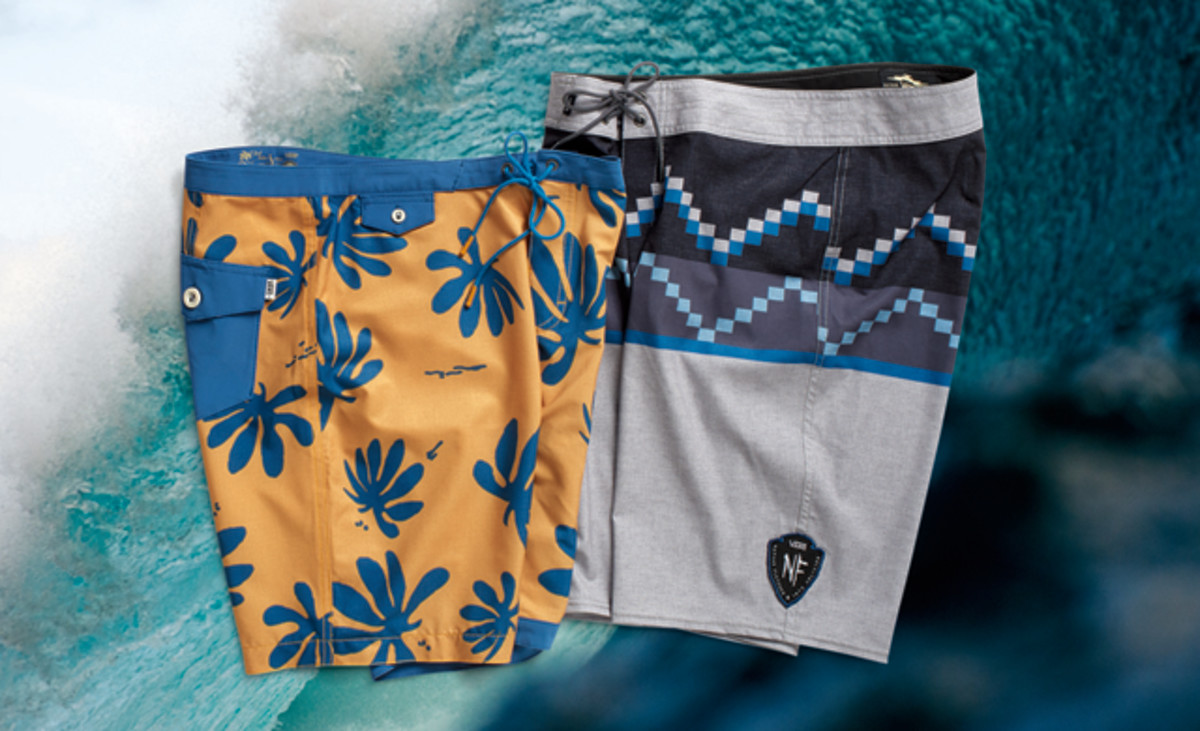 When stretch boardies first came out a decade ago, they seemed magical — soft and flexible, and Timmy Curran could stretch them over his head.
Realistically, wearing trunks is pretty great overall, especially for those who spend most of the year in wetsuit. They were lightweight and felt great in the water.
And then you got out of the water. And they hugged your junk like a pair of spandex. And nobody wants that.
Boardshorts were originally called "baggies" for a reason. Surfers are the archetype of stylish; the icons of laid-back. Nut huggers, banana hammocks, and Spandex were for Baywatch types and Europeans who wore gold jewelry to the beach.
Boardies are supposed to fall easy off the hips. Most of us want a pair of trunks that doesn't highlight our manhood like the kielbasa special at a Polish deli.
Thankfully, now there's Vans came along with the new Sturdy Stretch boardshorts that won't "cling to your thing," as they put it. Built on input from Vans surf team, they utilize a 4-way stretch fabric and that's durable and functional.
There are two  Sturdy Stretch pieces available this summer, and you know when you have Joe Tudor and Nathan Fletcher designing trunks, you're going to be in good shape.
Tudor's is a new version of the Vans JT Tramline, with a kelp-leaf and floral print on a throwback Malibu-style 19-inch outseam. And as you run up the point this summer for another little glassy peeler, everyone on the beach will be admiring your log — not your log.
And as you might imagine, Fletcher's shorts, the Vans Rising Swell with a print inspired by Native American heritage, are a bit longer, a bit less thigh-showing. This one has a rear-zip and side patch pockets, so as you're riding your bike up to surf, you can fit a bit wax in your pocket, and not look like you're smuggling a whole candle.
Then there's the Vans Psuedoflauge Boardshort, with an engineered tie-dye print.
And when we say functional, we mean both in the water and out. So, after a surf you can run up to the local burrito shack, ice pop vendor, hot dog truck or (insert other phallic-shaped food here) all wet, without looking like you just stole one of the aforementioned treats.
More from GrindTV
8 reasons to road trip to Detroit this summer
How to make the most of your first outdoor meet-up
Surfer Bethany Hamilton delivers standout performance at Women's Fiji Pro
For access to exclusive gear videos, celebrity interviews, and more, subscribe on YouTube!