As I cruised up Mount Hamilton at 28 miles per hour, my feet were still – the pedals two steadfast points, juxtaposed by the swiftly passing landscape. I shivered. The temperature was dropping, hovering at 35 degrees, and I had left my puffy stowed in my backpack, preferring to ride in my jean jacket (à la James Dean). I was, after all, on a bike modeled after his era: one of freedom, rebellion, and classic style. I was riding Vintage Electric's newest electric bikes, the Scrambler S, up into the clouds.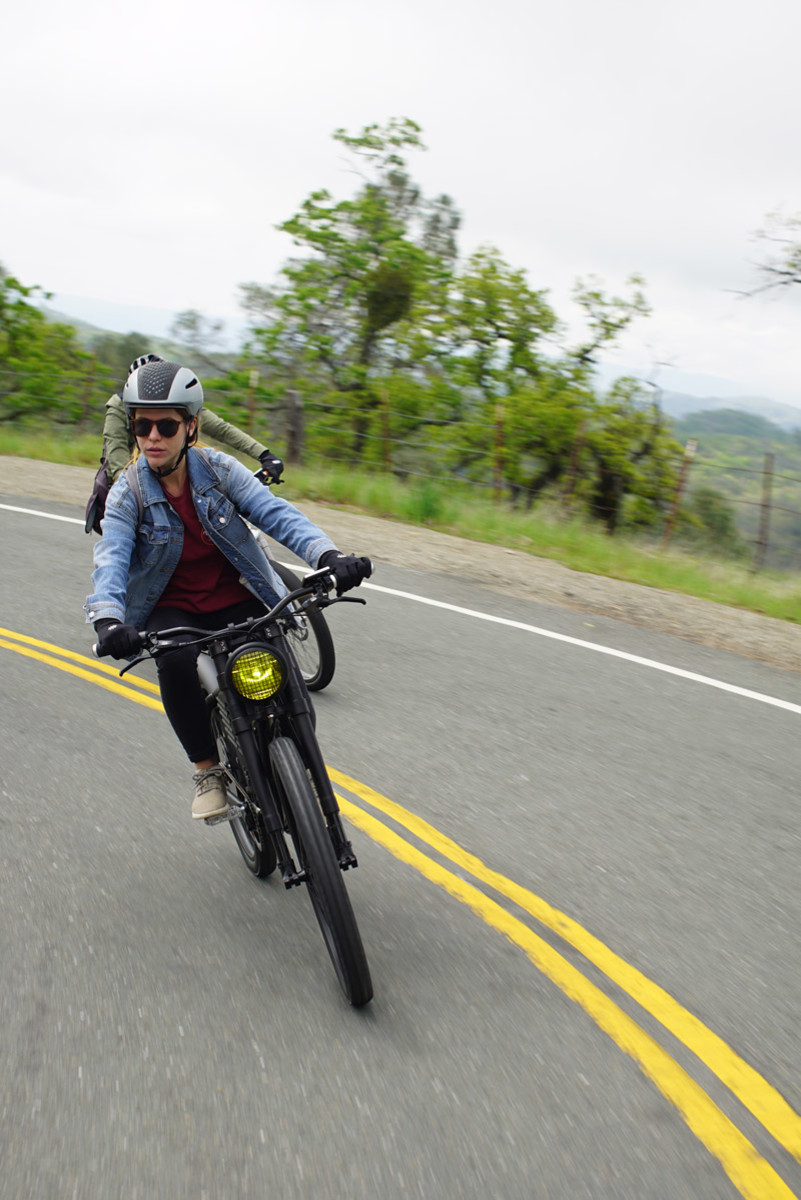 Involuntary tears slid down my face, starting hot and then stinging and cooling into a chill as they traveled down my cheek and hit my jaw. My hands weren't just gripping the handlebars anymore, they were fused to the them. I wondered if I'd be able to let go at the top as we slid into a corner and accelerated, leading with a knee and keeping an eye out for cars, all while on the center line.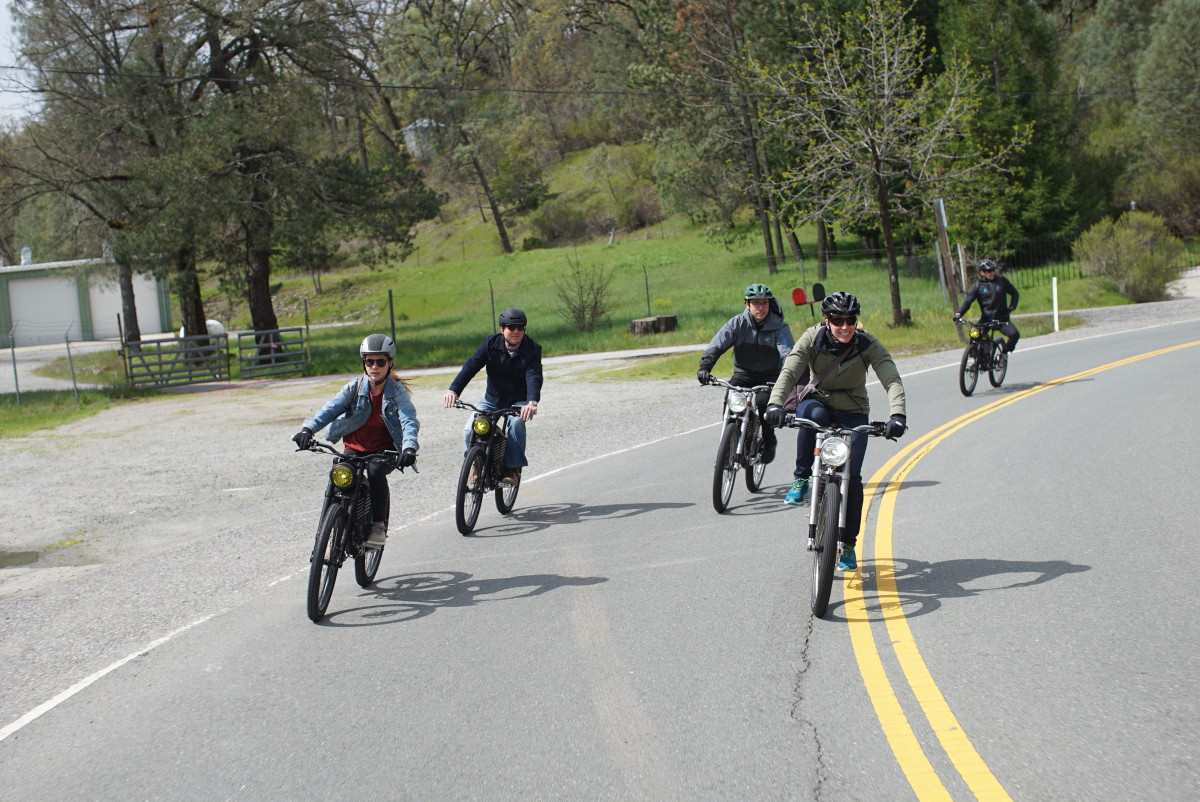 The idea of an electric bike elicits a definitive reaction – there's no in-between. You're either price-comparing already, or bemoaning the riders that zoom past you on weekends as you put every ounce of energy you have into cranking up that one last hill.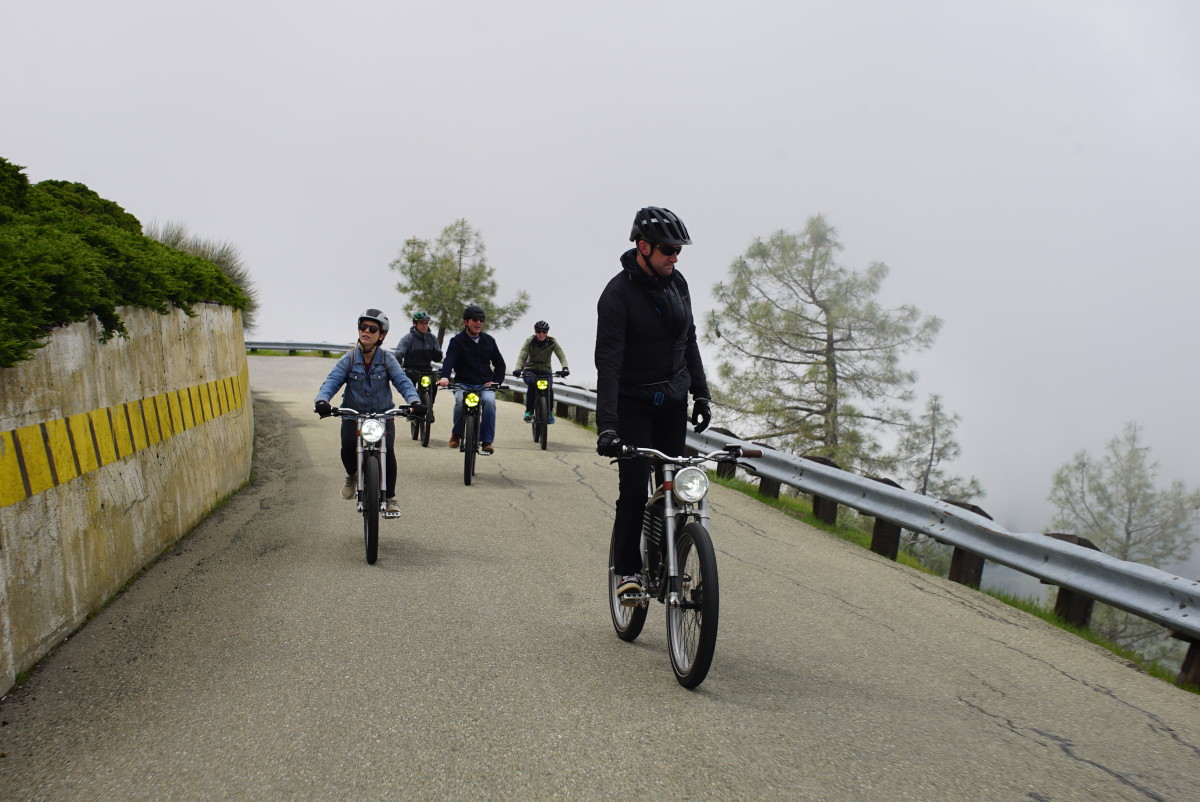 I had ridden a handful of electric bikes before this trip, but when I was invited to ride for the day with the Vintage Electric crew and test out there newest, most rugged e-bike, it was an enthusiastic "yes." The most obvious difference between Vintage Electric and their electric counterparts is their aesthetic – there aren't many other cruisers on the road with a custom frame doing 25 mph, after all. It was a chance to try something new.
The newest iteration in the brand's lineup, the Scrambler S is the brand's first move into two territories: a more modern aesthetic, and a more hybrid riding capability. This is the bike that's going to get you around town and down that gravel road you've been eyeing: it's not built for trails, but it's not your classic cruiser, either.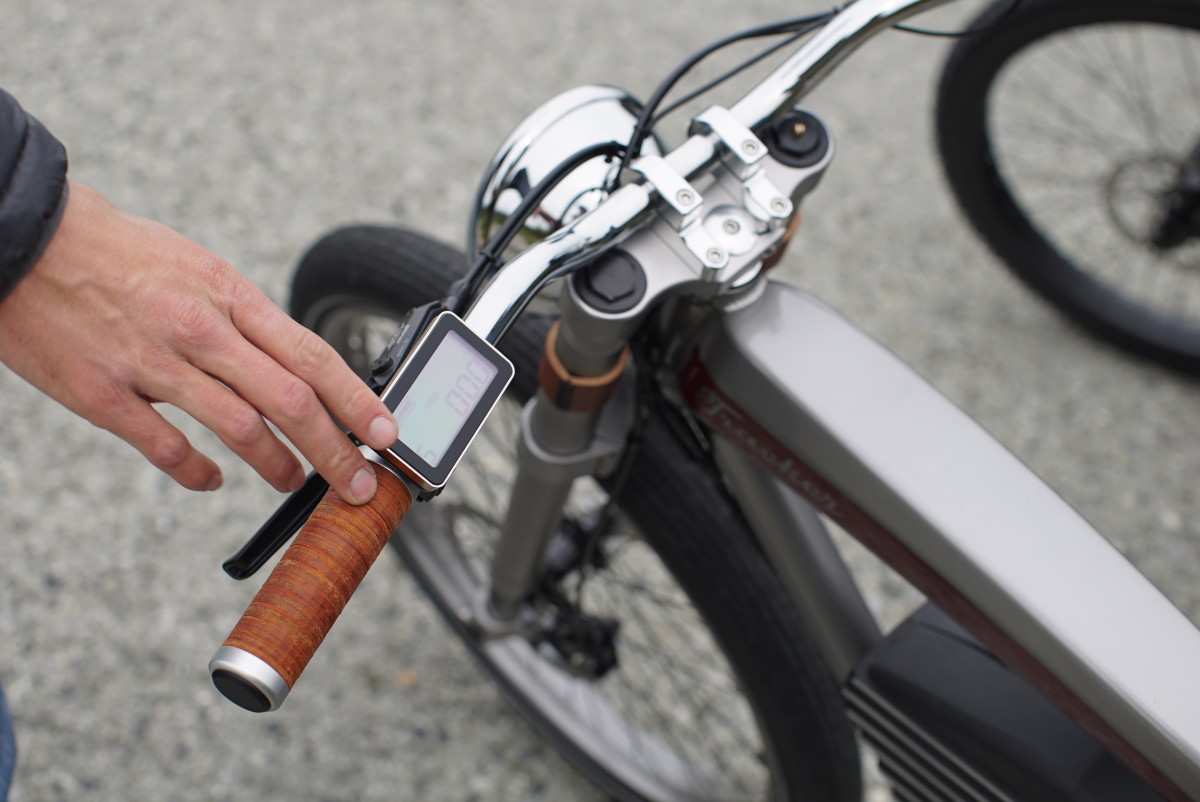 If you're looking for details, here they are: the Scrambler S goes a whopping 36 mph in Race Mode – although it must be noted this is only allowed on private property. The bike features a 1,123-watt/hour battery, which lasts 75 miles on a full charge (in Street Mode). The Scrambler S features a thumb-activated throttle, five levels of pedal assist, and a regenerative rear brake (allowing for recharging the battery as you bomb hills).
It has a custom-tuned, hub-mounted motor, but doesn't feel unwieldy or awkward. It also features a dual-crown, inverted suspension fork, knobby Schwalbe tires, hydraulic disc-brakes, aluminum frame, matte black colorway and mesh-protected, yellow LED headlamp. It's got the look of a classic motorcycle, and the power and ability to live up to that aesthetic.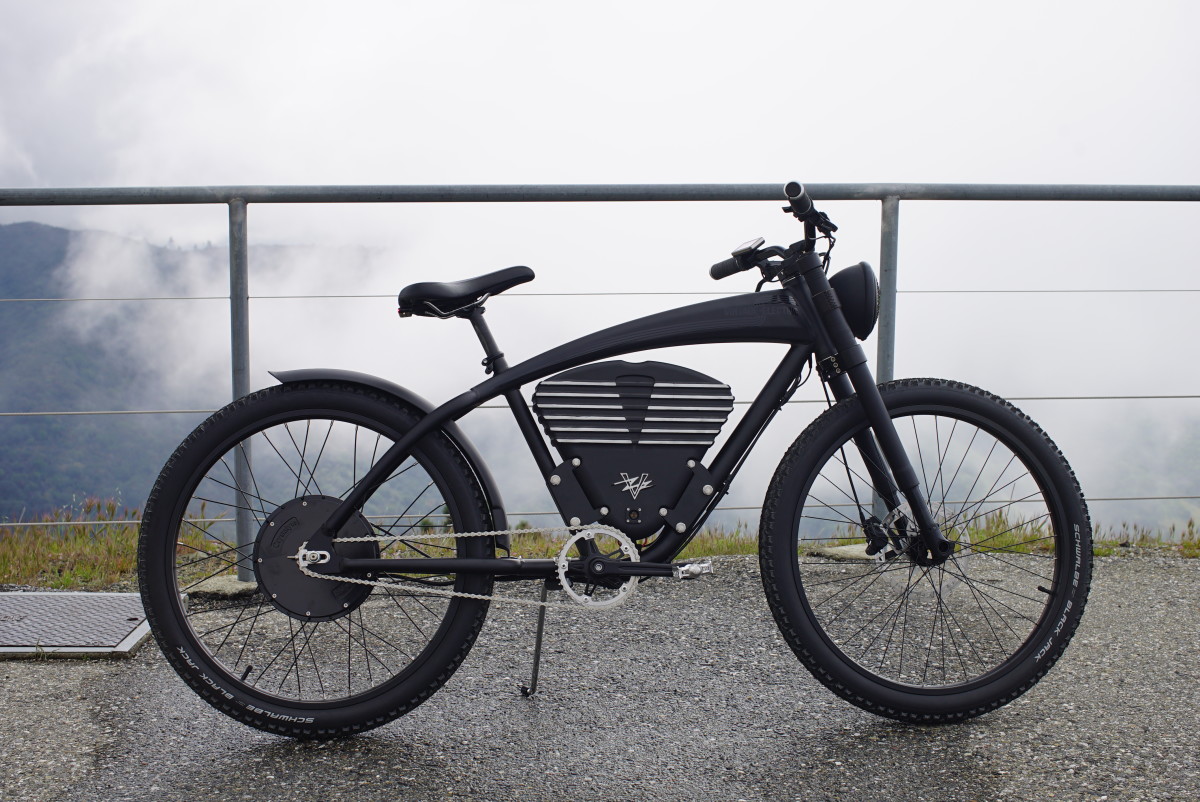 We started off the day heading up the last 10 miles leading up to the peak of Mount Hamilton in Santa Clara County, California (the tallest peak in the area).
The bikes held their own (and then some) charging up the incline, and we used the throttle for most of the ride. It didn't drain the battery at all, and we could have also used the pedal-assist and cranked as well. Oftentimes you'll find with electric bikes that once the power shuts off, because the rear hub is so much bigger, pedaling is basically impossible. Vintage Electric's bikes don't fall into that category. Even if you somehow ended up high and dry without power, you'd be able to ride their bikes with ease. They're a bit heavy, but you could certainly do it.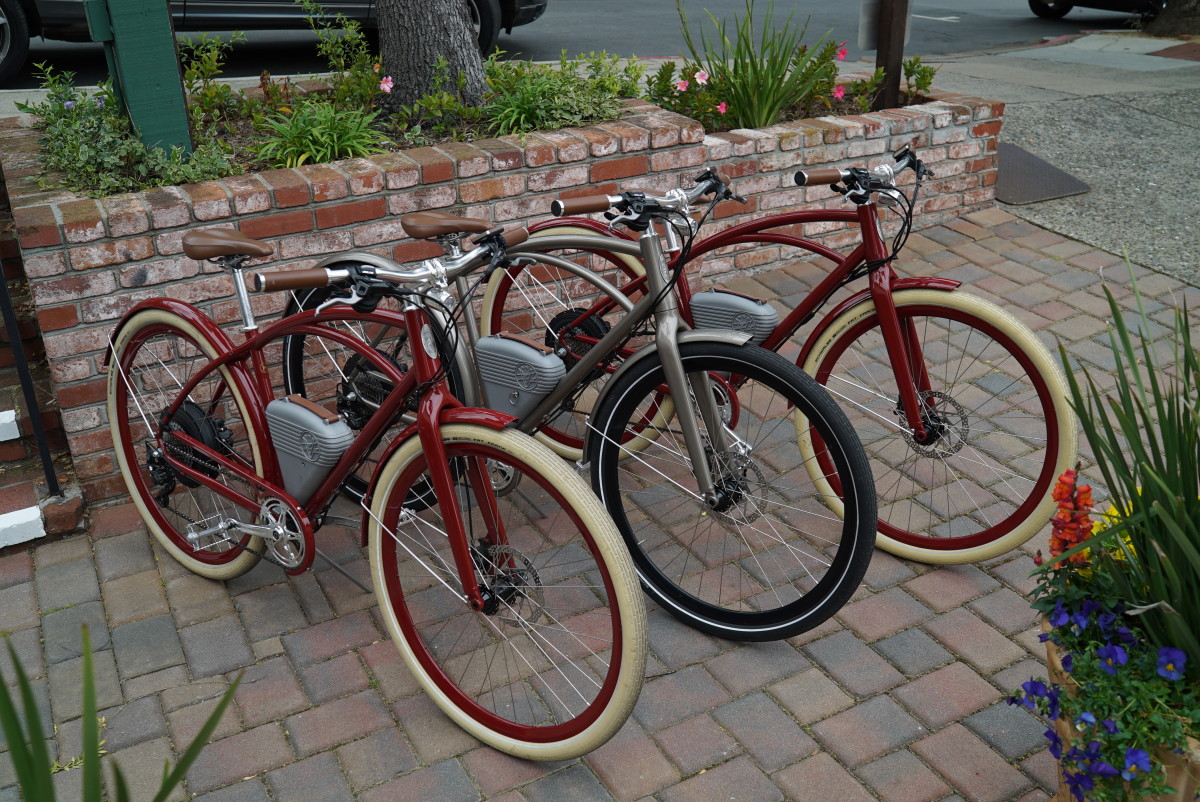 From there, we made our way down to Carmel-By-The-Sea, had lunch, and hopped onto our next round of bikes: the Cafe. These are a more casual riding-style bike; they feature a conventional pedal-assist and a classic look.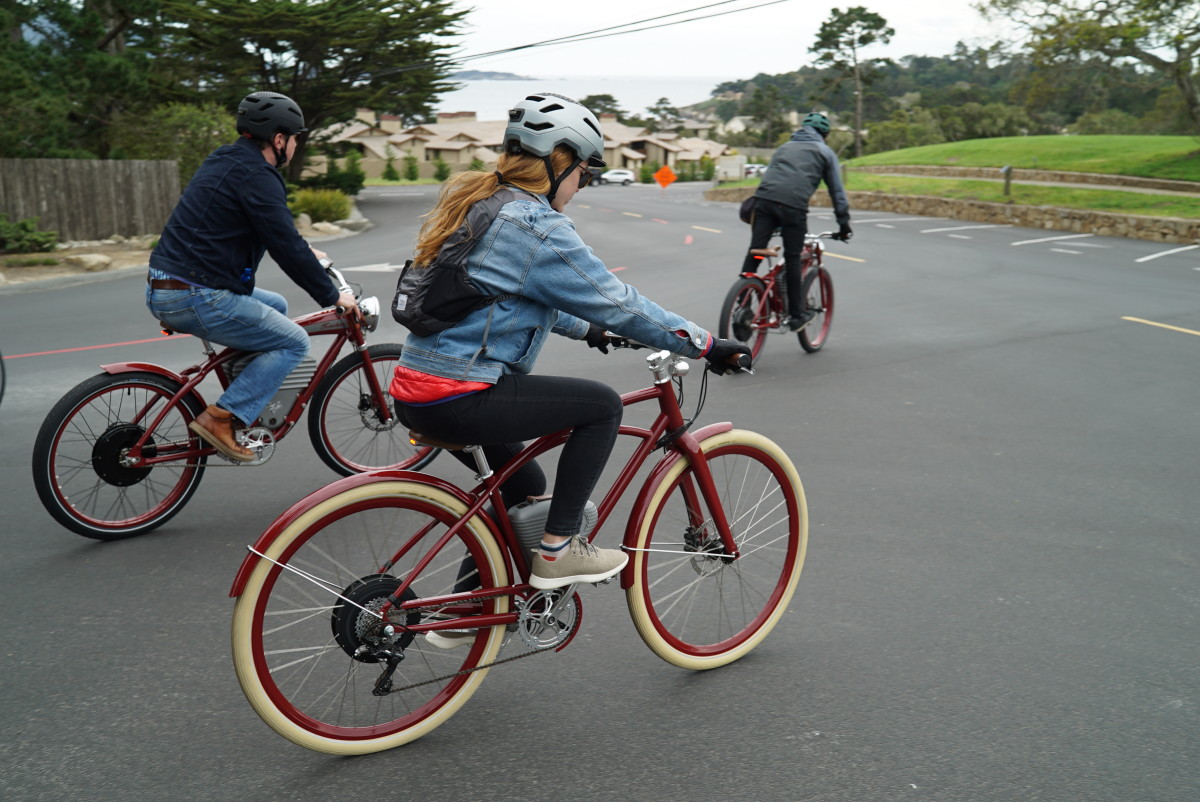 We decided to ride the 17-Mile Drive, one of the most iconic stretches of road on the California coast.
I wished I had a whole day to explore those 17 miles: each corner revealed an abundance of wildflowers, local foliage and deer grazing in meadows. There was a glimpse of a pair of coyotes disappearing into the brush, an endless expanse of ocean on our left as we cruised north.
We eventually ended our ride back in downtown Monterey, and back to civilization.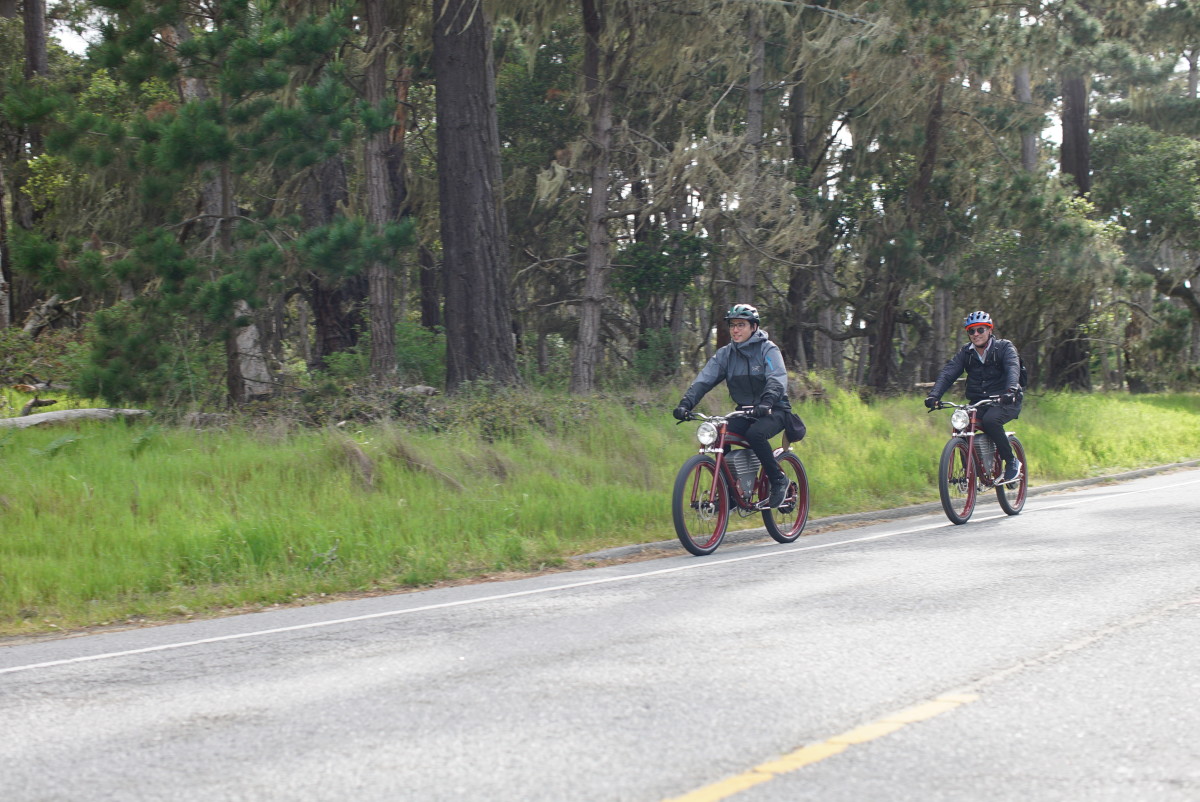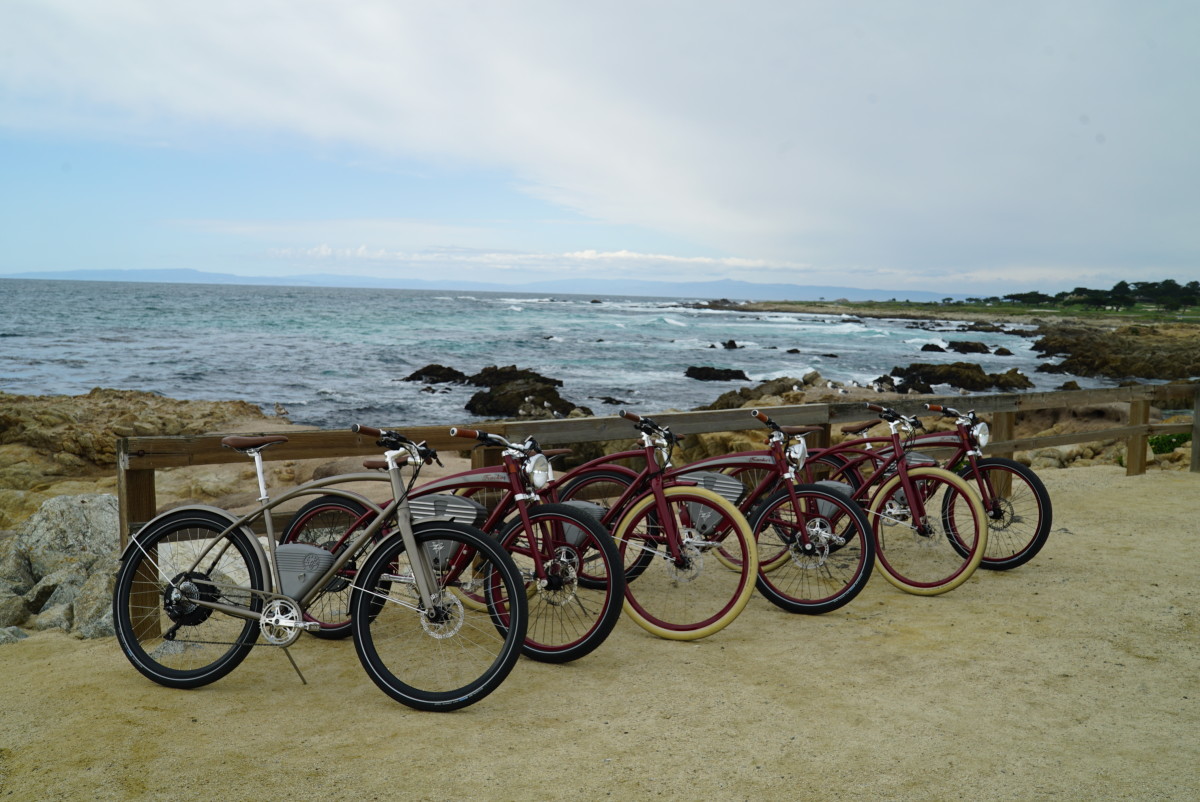 All Photos By Nicolas Jimenez
For access to exclusive gear videos, celebrity interviews, and more, subscribe on YouTube!