The electricity went out in my house last night, right when my book was getting good.
This seemed like a great situation in which to try out BioLite's new HeadLamp, which just launched on Kickstarter last Monday and is already over 500% funded.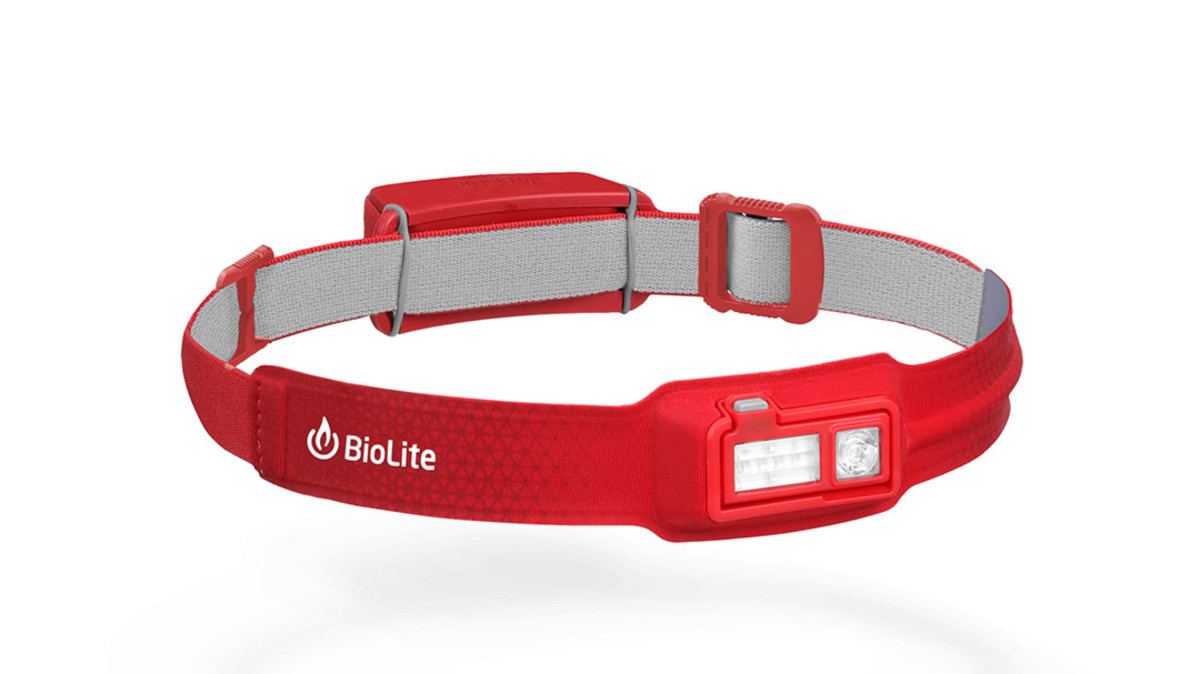 The BioLite HeadLamp was created with the goal of streamlining traditional headlamp design by creating a slimmer profile, eliminating the bulky housing protruding from one's forehead that can cause discomfort and slippage during physical activity.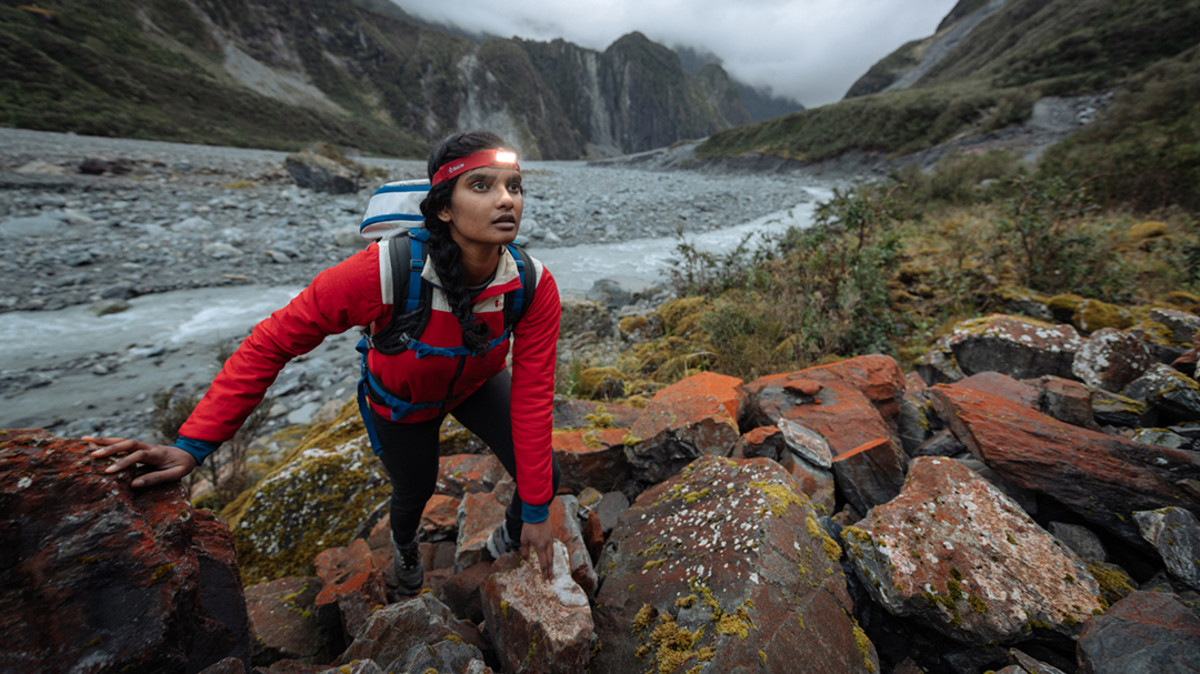 And to that end, BioLite succeeded. The HeadLamp boasts a super-slim profile by integrating the lamp's electronics inside the strap fabric and positioning the power source at the back of the strap. Placing the power in the back with a cord that connects to the light in front allows for a minimized profile and even distribution of weight between front and back, enhancing comfort and limiting slippage.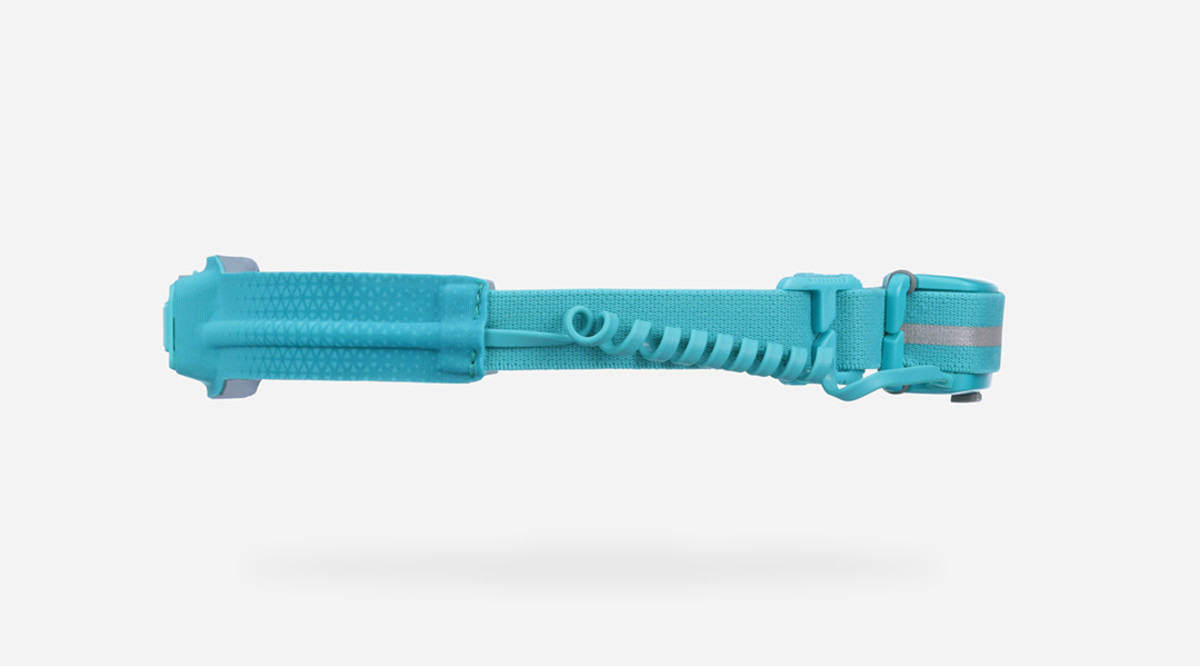 In an active-use scenario, like running or hiking, this means no aggravating bounce, and the moisture-wicking fabric also keeps your head cool and comfortable.
One might think that with such a minimized package, the Headlamp would be wanting in performance, but in this case, less is definitely more. It gives off a strong, bright light (330 Lumens) in red, white or strobe, and has both spot- and flood-light modes, which reach 16 and 75 meters, respectively. The light's direction is easy to adjust with a lever on top of the lamp.
In keeping with BioLite's core offering of products that charge or are chargeable – beginning with their original CampStove and now including solar panels, lanterns and battery packs – the HeadLamp charges by USB and complements BioLite's other products in this way. This eliminates the need to carry alkaline batteries and assumes that nowadays, you're taking battery packs, solar panels or other charging mechanisms with you camping or hiking anyway. The HeadLamp will last three-and-a-half hours at max brightness, and up to 40 hours at low brightness.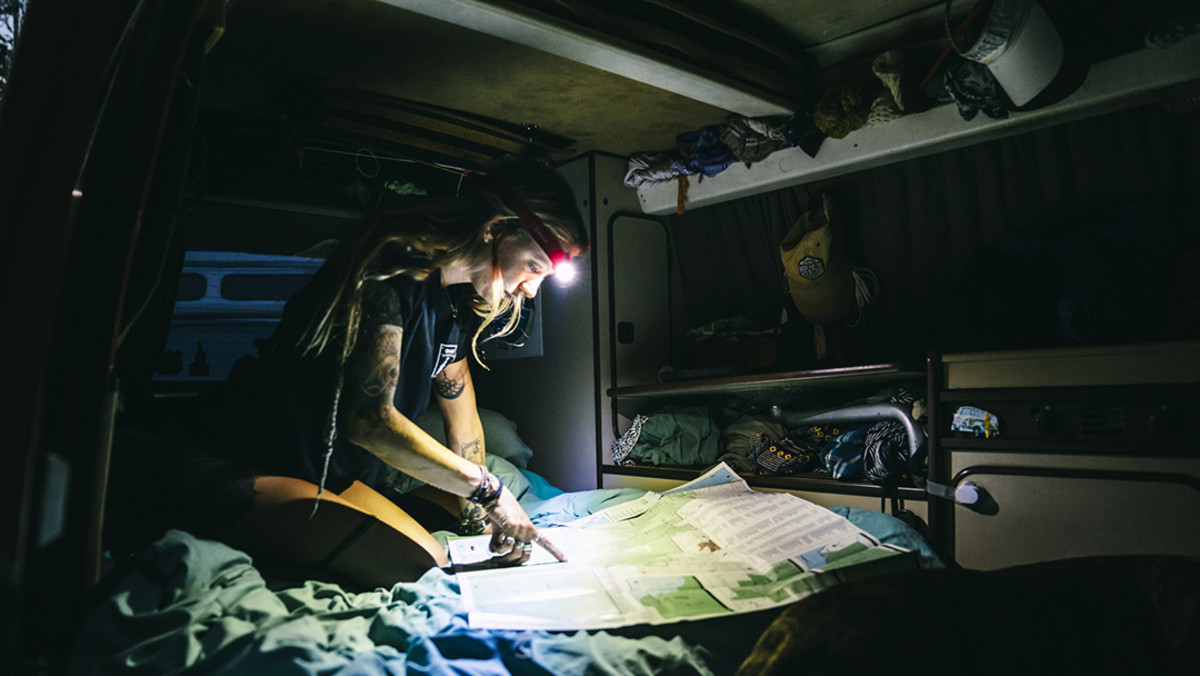 In comparison to my previous headlamp, which had a heavy, protruding housing and thick strap, BioLite's design is significantly better because of the slim-profile and breathable fabric. While there are many great headlamps out there, BioLite's HeadLamp deserves to be counted among them.
During an electricity outage, the HeadLamp proved a reliable resource for reading, cooking and navigating my house. I can't wait to take it running, hiking and camping. BioLite writes on the Kickstarter page, "If you forget you're wearing it, we've done our job." About half an hour after the lights came back on, I realized the lamp was still on my head. Job done.
HeadLamps are available via the BioLite Kickstarter, which ends Oct. 19 or when quantities run out, and guarantees delivery in time for the holidays.
All images courtesy of BioLite.
For access to exclusive gear videos, celebrity interviews, and more, subscribe on YouTube!