As Men's Fitness assistant editor and resident fitness guinea pig, I'm always up for trying new workout classes, so when I discovered SportSetter a few months ago, I was intrigued. After using the first version of the app and website, I realized SportSetter was undoubtedly unique because of the vast number of fitness studios the company had partnered up with to help users experience new workouts in New York City. SportSetter 2.0 has the same purpose, but this newer version boasts improved user-friendliness and graphics, and more fitness networks.
To get started with SportSetter, download the free app available in the Apple Store and sign up. You'll get a free digital pass (worth $7.99) for signing up. Next, browse through the more than 250 activities, including everything from CrossFit to yoga to martial arts. Once you've picked what you'd like to try, activate the pass, go to your location, mention you're using SportSetter, and enjoy the experience. Here's a look at my own experience with the app.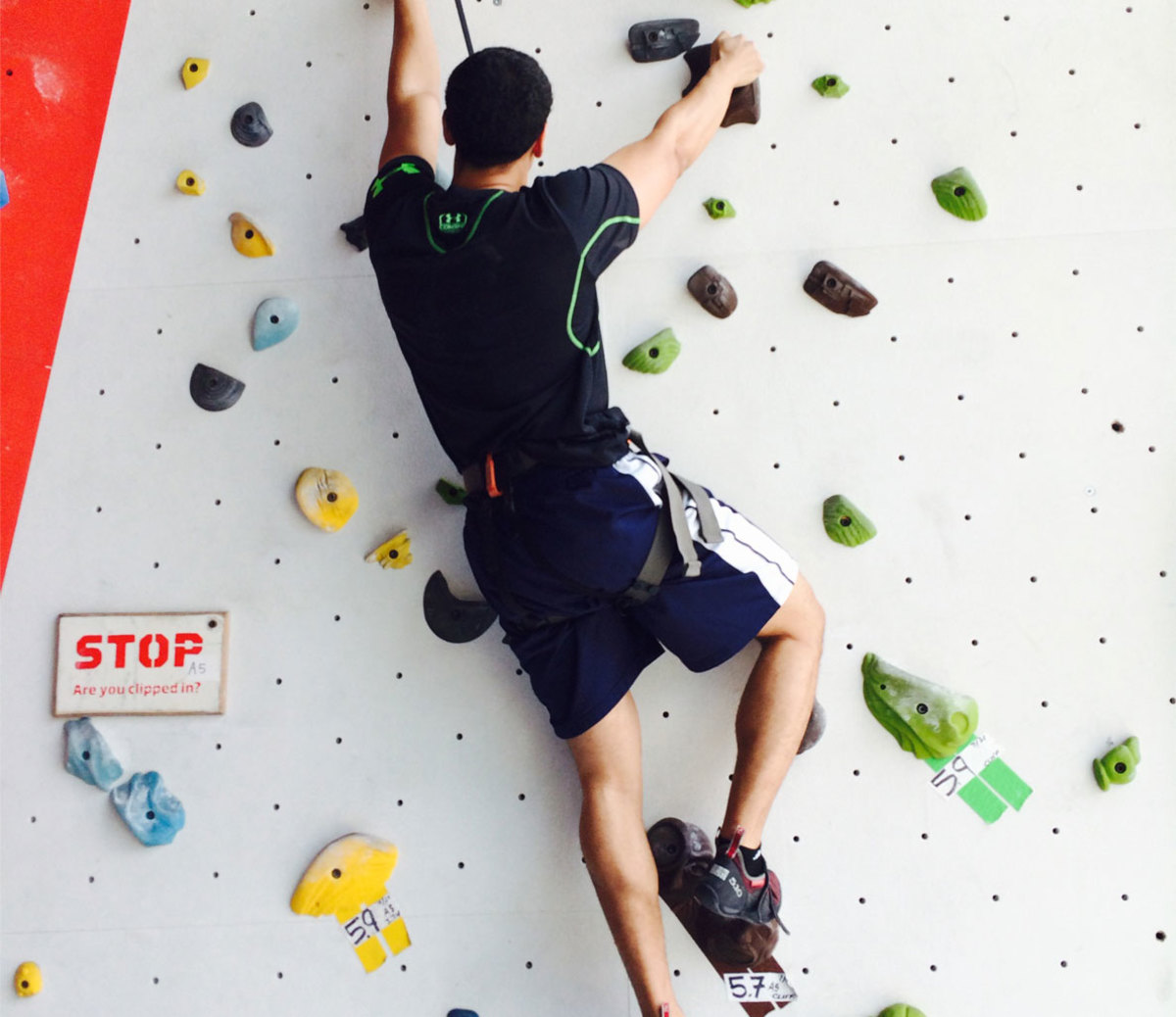 Indoor Rock Climbing at First Ascent Fitness
My first stop was First Ascent Fitness, a 30,000-square-foot indoor rock climbing and functional fitness facility. I mention I'm using a SportSetter pass and a few minutes later I'm upstairs in the gym section checking out the variety of kettlebells, Jungle Gym XT trainers, barbells, racks, wall balls, etc. A certified personal trainer led me through two rounds of an intense HIIT circuit and then we went downstairs to get climbing. Another expert, this one in climbing, taught me the basics and gave me free reign to try any wall I'd like. After experimenting with bouldering and harnessed climbing, I said my good-byes to this metropolitan gem and headed to my next SportSetter activity: whole body cryotherapy.
I arrived at KryoLife, a distributor of commercial and mobile whole-body cryotherapy units, ready to step into an open-topped cylinder that was about to engulf me with extremely cold air–we're talking -256 degrees Fahrenheit cold. Widely studied for its possible hormonal, anti-inflammatory, and mental health benefits, cryotherapy is a 2-3 minute recovery session. Two minutes in, I was given the option to stop or continue for another minute and I opted to go the distance. During the treatment, I was relaxed and started rolling my shoulders to ease tension in my upper body. Immediately after, my legs felt noticeably lighter.
Overall, it was my curiosity that led me to embark on two things I had not done before. Having the freedom to try a place out a few times, get a feel for it, and decide to join for an extended time is a great feeling that SportSetter provides to its users. Whether the objective is to "check it out first," fulfill a fitness goal out of curiosity, or find a new, quality training home, SportSetter puts you in control of where you work out.
For access to exclusive gear videos, celebrity interviews, and more, subscribe on YouTube!