The term "wearable recyclables" may sound a bit foreign to you, but it's likely that you've already worn clothing made from recycled materials.
Nowadays, recycled materials aren't just "up-cycled" kitsch products doing their best to raise awareness: These materials are everywhere and are undetectable. They are the future. 
To celebrate this Earth Day, we picked out some of our favorite pieces made from recycled materials, from brands that place a real importance on conservation and sustainability. This Earth Day, we've got you covered from head to toe in "wearable recyclables."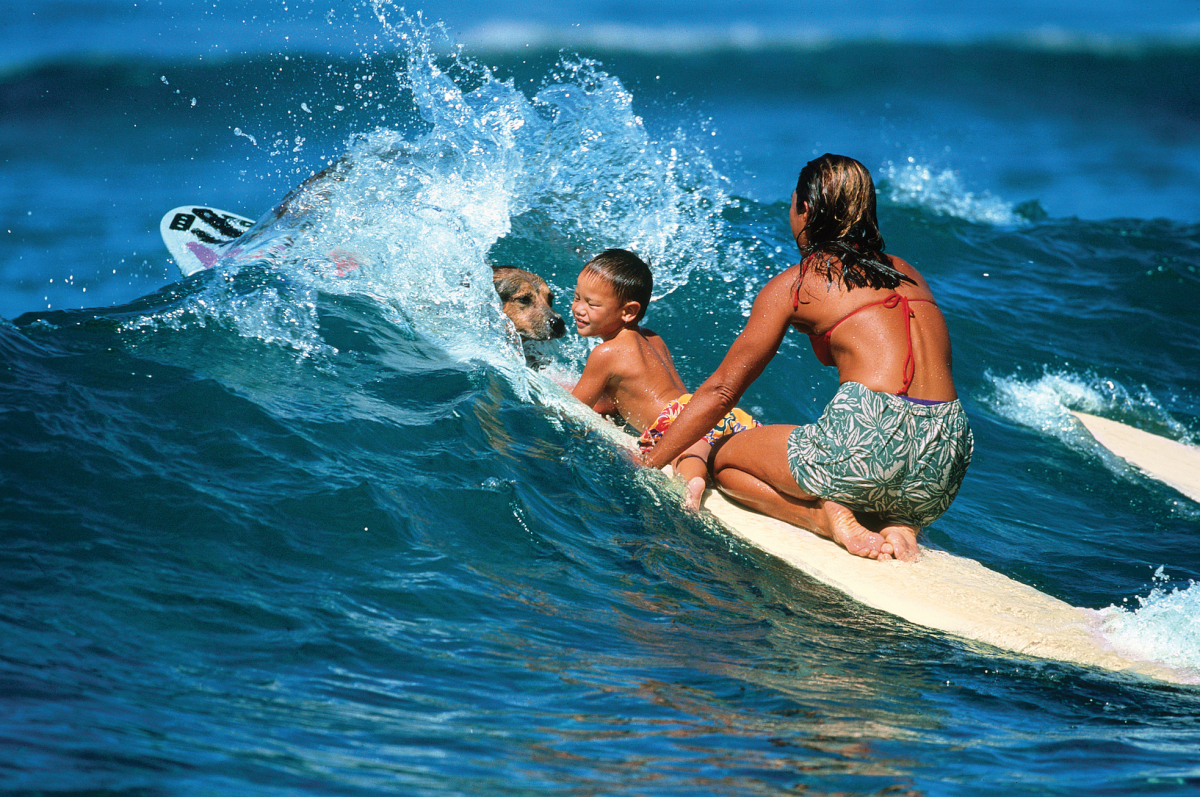 Patagonia Baggies
Patagonia has been offering their classic "Baggies" since 1982, making that 36 years of R&D, but as the old saying goes, "If it ain't broke, don't fix it," so why mess with something so close to perfection? Our planet is broken by our over consumption, so the clever folks at Patagonia have started using more and more recycled materials in their classic pieces, making classic products even better. Patagonia's new 7-inch, 5-inch and Barely Baggies are made with 92% recycled nylon and have a DWR finish. Besides the new materials, the baggies are also offered in the best patterns to date.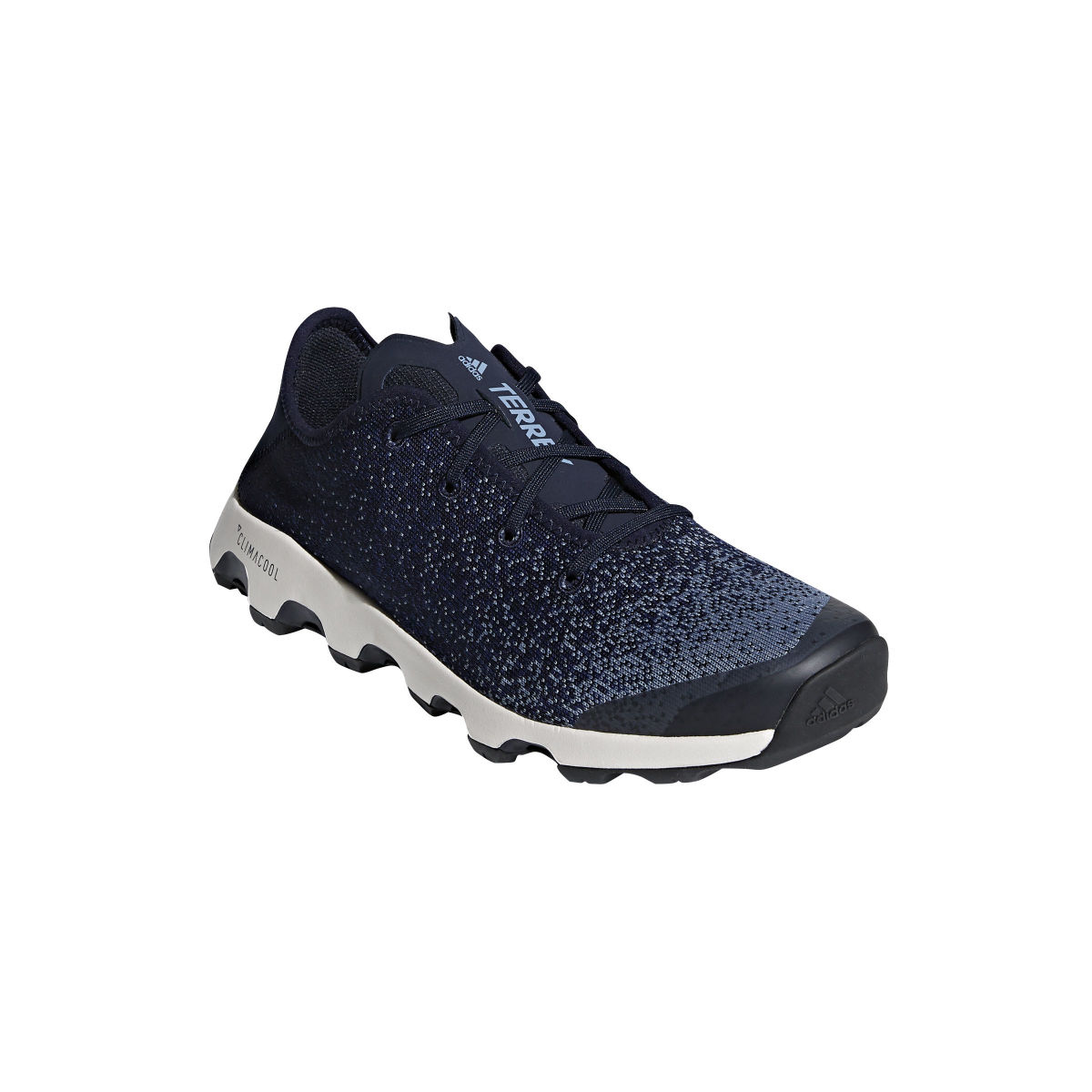 adidas Outdoor's Terrex CC Voyager Parley shoes
There isn't much more disturbing than trash on a beautiful beach. So when we first heard about adidas Outdoor partnering with Parley for the Oceans, making footwear and clothing from recycled waste collected from our waters, we were stoked.
Parley Ocean Plastic is made from recycled waste intercepted from the beaches before it reaches the ocean. From jackets, to shorts, to shoes, Parley Ocean Plastic is appearing in many products offered by adidas Outdoor.
We are particularly fond of the Terrex CC Voyager trail shoe. The Terrex CC Voyager trail shoe is the perfect shoe for warm wet adventures: think half water shoe, half trail runner. The shoe has a drainage feature in the midsole and also has an outer sole made of the super sticky Stealth® rubber, which will come in handy while crossing streams and wet rock.
Toad and Co. Couvert Hemp Hoodie
Since the '90s, Toad and Co. has produced most of their apparel with sustainable fibers. These include recycled fibers, as well as certified earth-friendly and certified organic fabrics. For spring, Toad and Co. is featuring many pieces using recycled materials.
One of our favorites is the Couvert Hemp Hoodie. The Couvert Hemp Hoodie is the most comfortable, supple hoody you will ever wear. The Couvert has a subtle design, perfectly placed pockets and an adjustable hood, making it functional and flattering.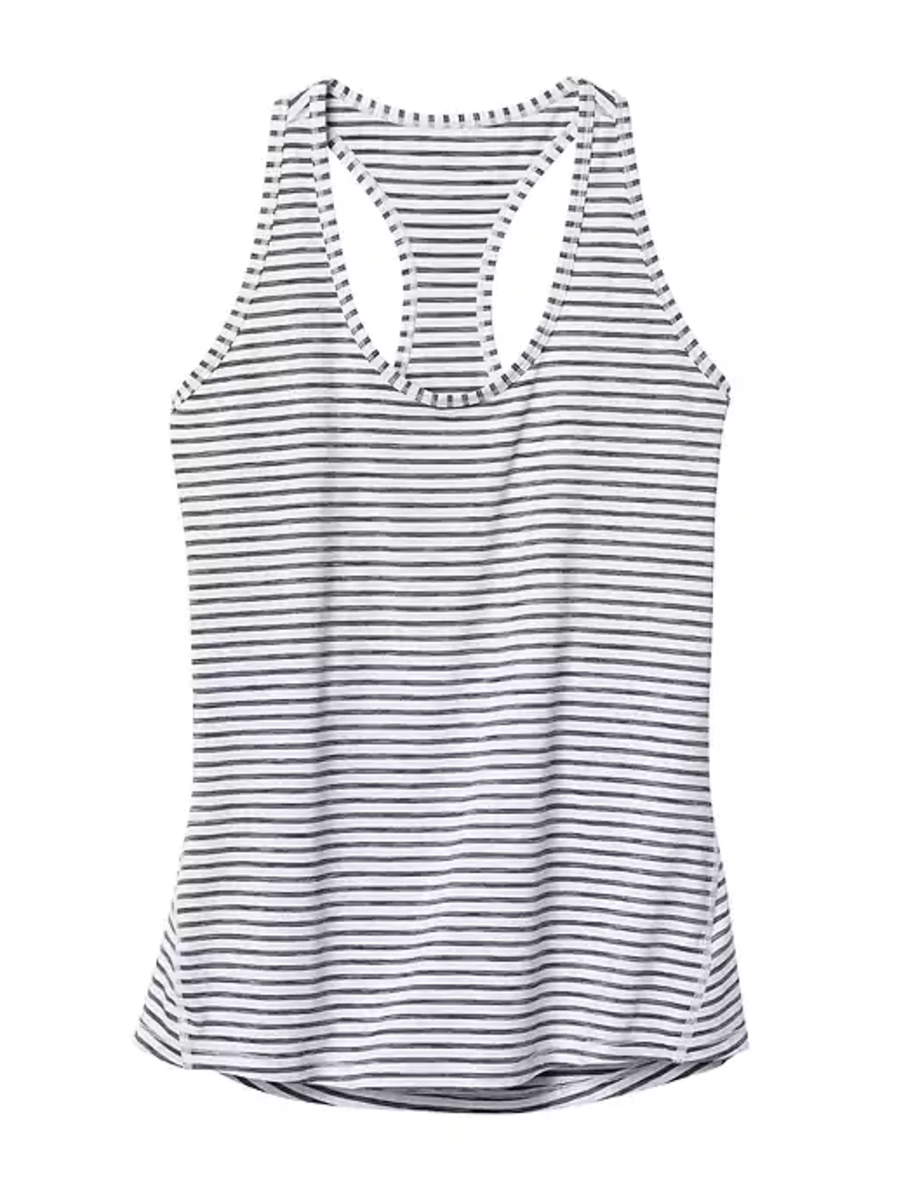 Athleta Heather Stripe Chi Tank
Athleta, Gap's chic women and girl's fitness brand, makes premium pieces that not only look great, but have a sustainable focus. So it should be no surprise that the brand is a Certified B Corporation that places a high emphasis on recycled materials.
The Heather Stripe Chi Tank is one of those pieces that is made with recycled fibers. This lightweight tank feels softer than most athletic tops, but wicks moisture better than most. The cut is clean and hangs well. The tank is also Fair Trade Certified™ which makes the tank that much more friendly to the world.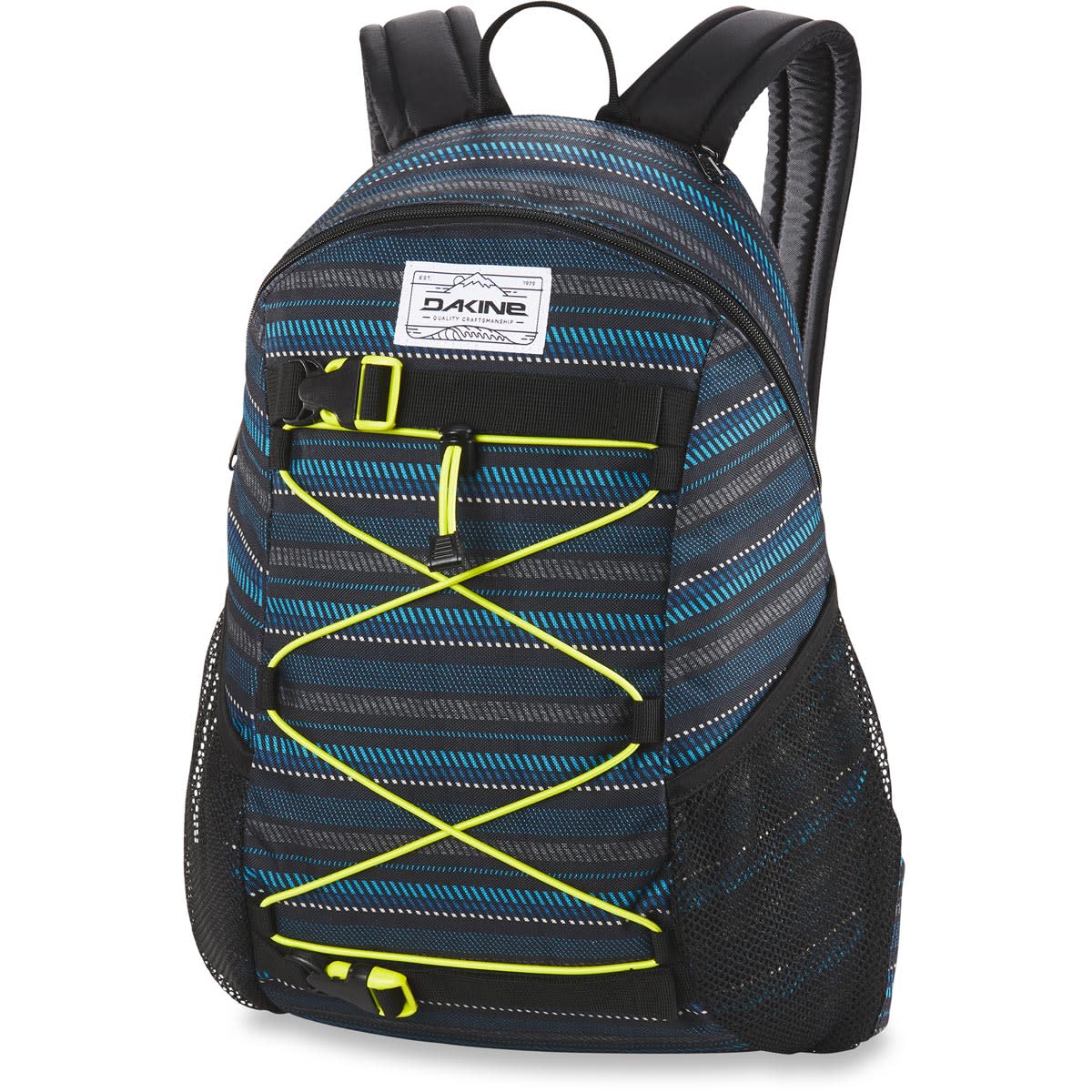 Dakine Wonder 15L Backpack in Ventana
Dakine, which just became Bluesign® approved for sustainable textile production (in bike apparel now, and snow outerwear beginning W18/19) is now offering 14 men's packs and 18 women's pack/bag options made from recycled PET water bottles.
Our favorite is their classic Wonder 15 liter pack. The Wonder 15L is the perfect size for any day-trip adventure. With handy side-mesh pockets and a bungie strap on the outside, this pack can carry more than its weight. We think the side pockets are perfect for picking up plastic bottles! Hint, hint!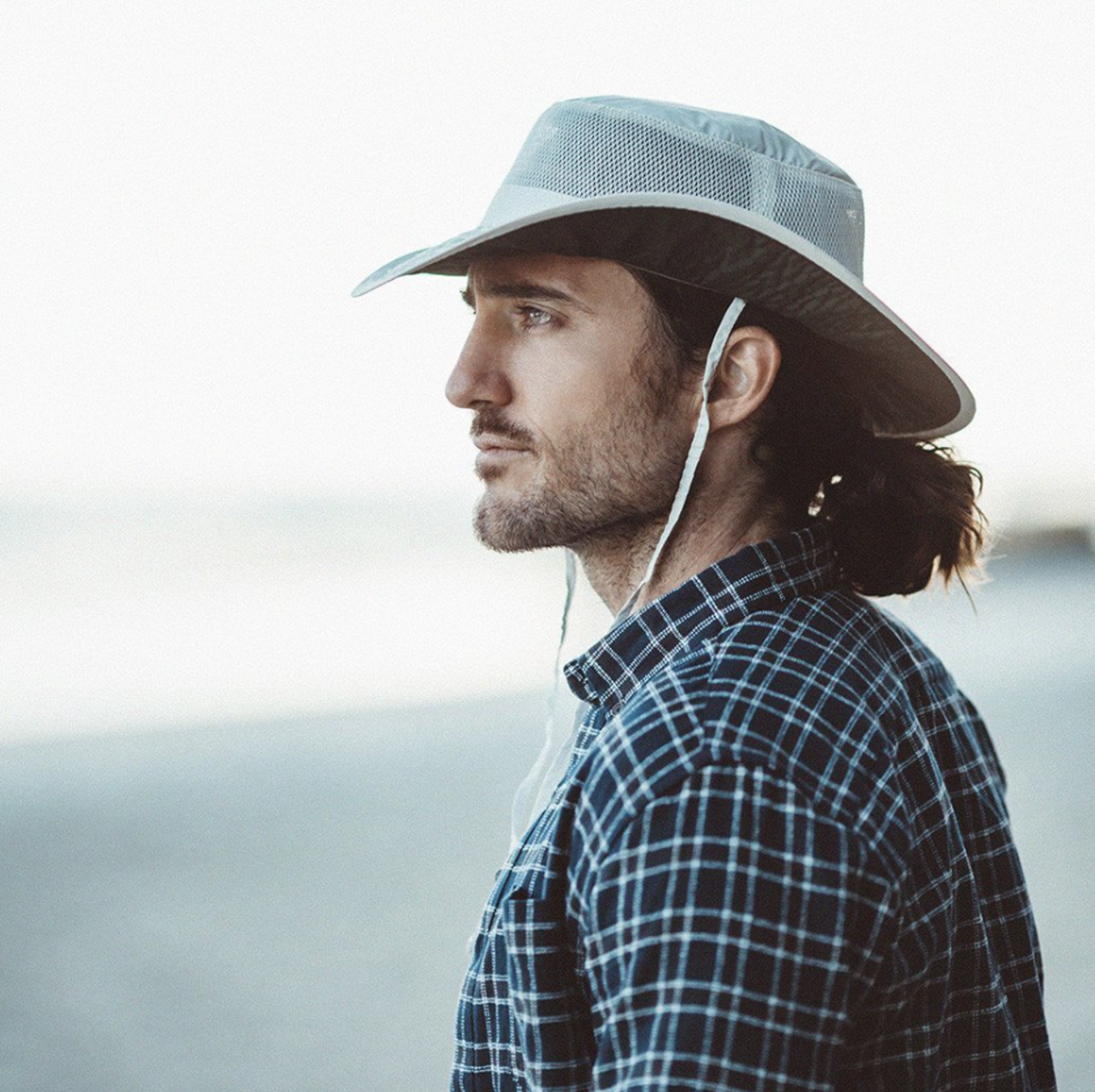 Conner Bass Fisher Recycled Mesh Hat
Founder Bill Conner first started his company in 1969, and he and his son, Will, continue to run it today. The two are like-minded and strive to uphold ethics by being a responsible company. They have a solar-powered warehouse, have no single use plastic (all the way down to their hang tags) and practice responsible manufacturing.
Our favorite hat has to be the Bass Fisher Recycled Mesh Hat. The Bass Fisher has a mesh upper crown that is super breathable, but keeps its structure. The 3-inch brim is the perfect length to keep the sun off. You would never guess it was made from plastic bottles.
For access to exclusive gear videos, celebrity interviews, and more, subscribe on YouTube!