Buying a gift for a beer lover is a lot easier than you might think. If you've got a beer fan on your list, don't think you have to spend hundreds of dollars on something you're not even sure they'll use or enjoy. Fact is, the Hydro Flask 32-Ounce Beer Growler makes a great gift for beer lovers—and right now, it's an awesome deal online.
Thanks to the patented Fresh Carry System, the Hydro Flask is designed specifically to hold and carry beer. It not only keeps it cold with Hydro Flask's legendary double-walled stainless steel construction, the internally threaded screw cap promises to keep beer carbonated for up to 24 hours. (Is this why dads everywhere used to carry that old-school lunch Thermos? Hmm.) The handle features a cool looped collar that helps seal the inner lid, and clips on to any carabiner. And the elongated neck is made for pouring, but the whole canister comes in at under 10 inches tall.
Another consideration is that today's specialty craft brews deserve to be appreciated and enjoyed—anywhere, anytime, and anyplace. The 32-ounce Hydro Flask Growler is ideal for anyone who wants to take delicious beer wherever they go, and make sure the beer they're drinking is at its best. And yes, it works just fine for porting around water or anything else, like hot cider, soda, or lemonade.
You can pick up the 32-ounce Hydro Flask Beer Growler at outdoor retailers like Backcountry and REI. But if you want to spend less than 50 bucks, order it at Amazon right now for $46. The Hydro Flask Beer Growler also comes in a 64-ounce version ($60 at Amazon).
[$46; amazon.com]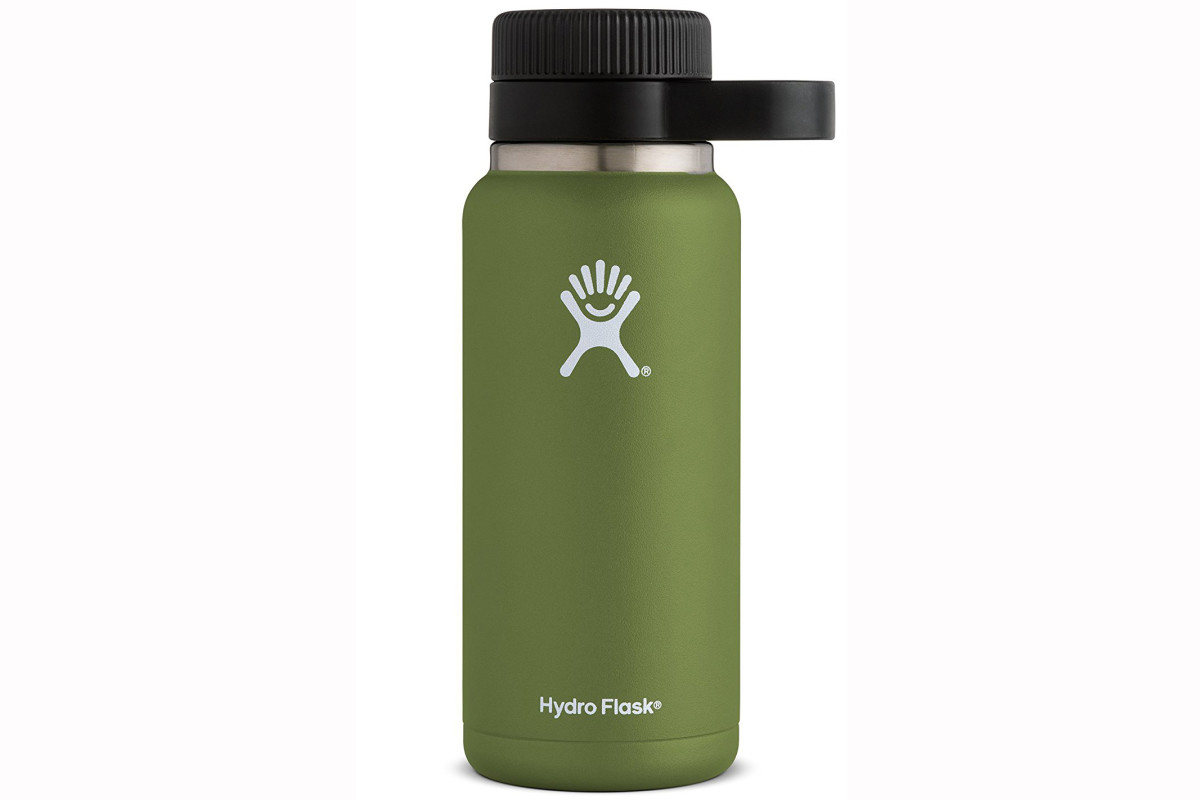 For access to exclusive gear videos, celebrity interviews, and more, subscribe on YouTube!