YETI has just introduced their brand new fall line of products which includes a brand new dog bowl, commuter-friendly backpack, waterproof blanket, and stackable pint mugs. Expanding their market, but sticking to their standards, YETI now offers an array of products that will work from city commutes to dirty adventures (for both animals and humans alike).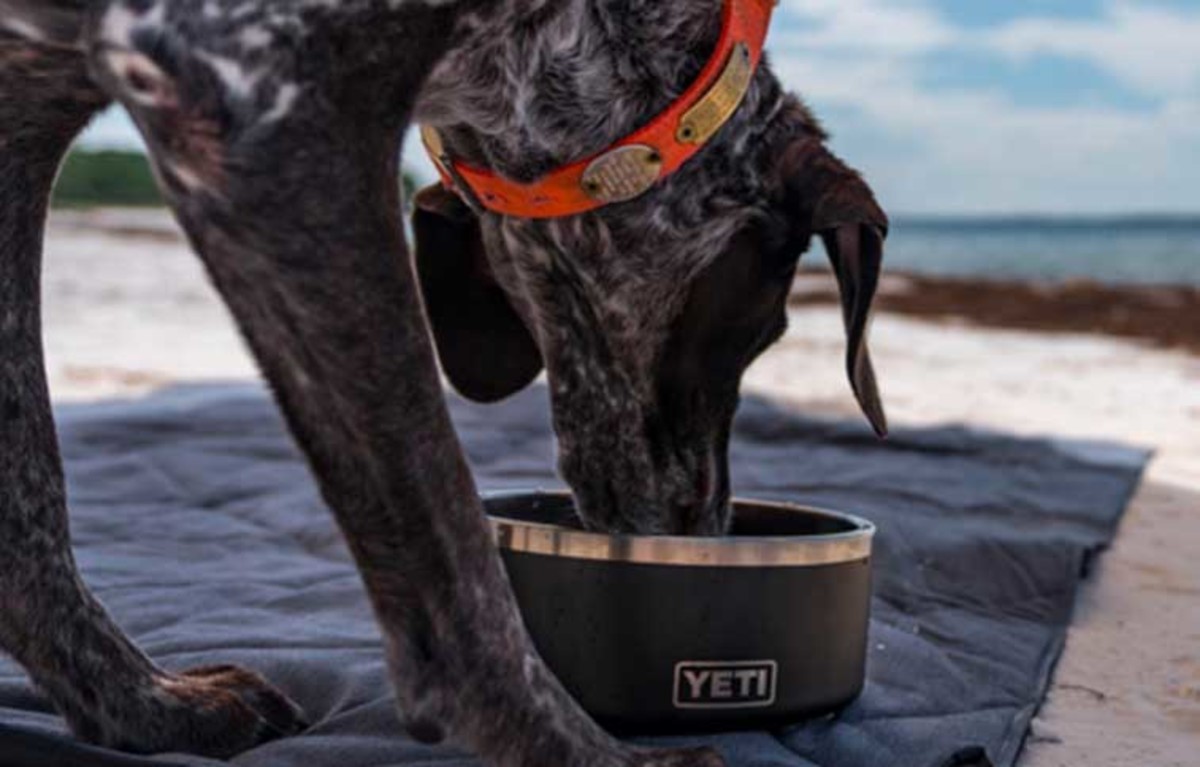 With the Boomer Dog Bowl (coming in stainless steel silver, seamfoam blue, brick red, and black) YETI has expanded their market beyond just humans. Now human's best friend can enjoy double-wall, non-insulated stainless steel durability and rust resistance. It weighs nearly 2.5 pounds and has a rubber bottom so dogs will have a hard time moving it around while they're going in for a snack or a much needed slurp. For $50, the Boomer will help your dog be just as adventurous (and hip) as you are.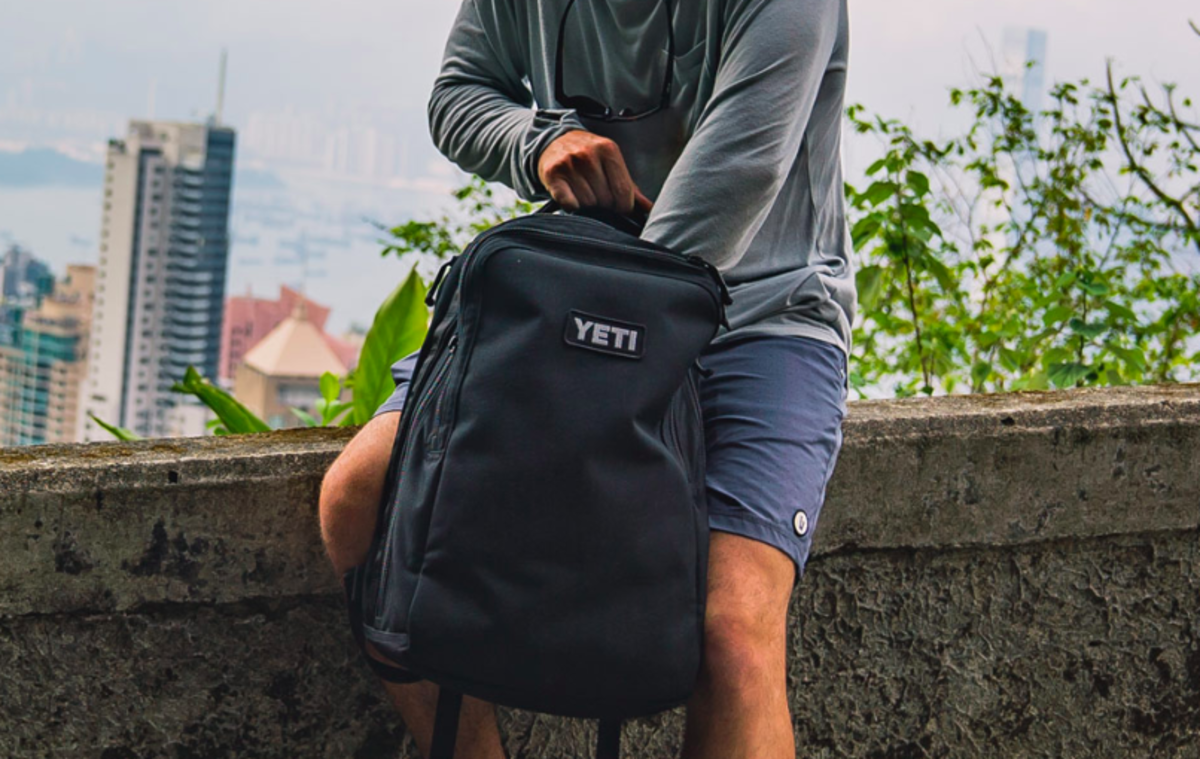 YETI's latest addition to their backpack line is one that you can take with you to work, the Tocayo 26 Backpack. The commuter-friendly pack has an upright design and doesn't contain a single decorative bungee cord or novelty zipper to slow you down. Another thing that makes this backpack stand out is the "Roundhouse Grid," which allows the backpack to stand with out falling over whether empty or full.
And don't be fooled by the city-minded design, it's still made by YETI so you better believe they added a waterproof shell to it so your valuables stay nice and dry on those rainy walks to your car. For $250, the Tocayo 26 can be used for weekend camping trips, all while remaining ready for work on Monday morning … Even if you aren't.
Also included in the line is the YETI Lowlands Blanket and the Rambler 16oz Stackable Pint.
The blanket's soft, insulated plush interior was designed to repel pet hair and comes with it's own waterproof utility layer, as well as it's own case. Totaling at $200, this blanket is a perfect add on if you're one of those people that spills every cup you hold. And if you're out of cups or want to stop using single-use plastic cups on your adventures, the stainless steel, vacuum insulated 16oz stackable pints are what you've been looking for.
Head to YETI's website for all the information about their fall 2018 offerings.
All photos courtesy of YETI.
For access to exclusive gear videos, celebrity interviews, and more, subscribe on YouTube!