Envision a room full of sweaty dudes doing yoga by candlelight. Or spinning underwater. Or breaking up their HIIT sessions with watercolor painting, like Bob Ross if he were a fitness buff…and on crack.
Nowadays, more and more of us are relieving the boredom from same-old, same-old workouts by taking what can only be called weirdly experimental, even wacky fitness classes.
Well, Men's Fitness is always up for something new, so we set off our intrepid reporter to experience the four craziest, most oddball classes this side of the Equinox. Here's what he learned.
1. Asphalt Green: A real kick in the asphalt
Hidden deep inside Asphalt Green's sprawling Upper East Side Manhattan campus sits a tiny box of a room that will kick your ass. AG6, Asphalt Green's interactive HIIT class, combines lung-busting intervals with interactive sensors. It's Dance Dance Revolution for guys in compression shorts.
AG6 is the first North American gym to implement PRAMA—an immersive workout technology designed by the Spanish company Pavi Gyms—where the walls and floors respond to human touch during high-intensity interval circuits. At AG6, that means throwing med balls at randomly blinking numbers or shuttle runs on a floor between boxes that dictate where you'll drop for a pushup. It's designed to cook your core and improve your power and reaction time.
I sweated through 45 minutes of planks, med ball slams, and squats that made my quads and glutes scream while being surrounded by three factions of pals who attend weekly. ("We come every Tuesday," a jacked dude in his mid-20s wearing a cut-off told me.) For the entire first set I was laughing maniacally inside, feeling superior to all the jamokes around me jumping around as if they were in an anaerobic game of laser tag. But by the second set—and perhaps this was the lactic acid filling my lats and legs—I began to enjoy the absurdity of it all.
Sure, it's ridiculous to bang out dumbbell rows under lights that wouldn't be out of place at a Phish show, but I'd be lying if I told you it wasn't more fun than just doing pushups at home.
And that's precisely why a class as random as AG6 with all its bells and whistles is effective: It tricks us into working harder.
"The fitness fields are tapping into something that brain research has also identified is that our brain craves novelty," says sports psychologist Michael Gervais, a guru who has worked with everyone from the Seattle Seahawks to U.S. Olympians. "And so when instructors or fitness coaches can create novelty—and it's interesting!—we're more likely to repeatedly engage in that behavior."
Fun factor ★★★★★ 
Embarrassment quotient ★ 
Fitness/fat burning payoff ★★★★ 
Chance I'd ever do it again: 62%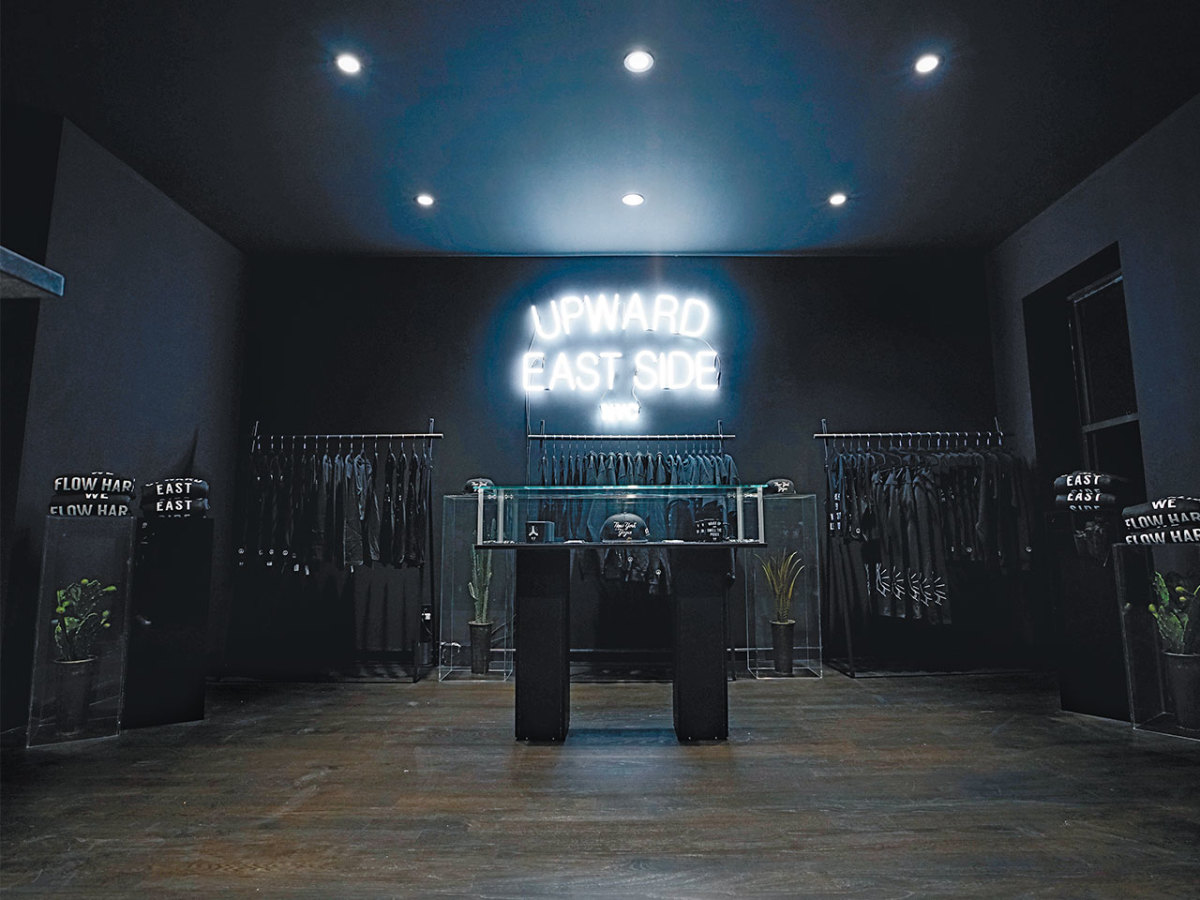 2. Y7 yoga: Drop it like it's hot
Next up was Y7 yoga, a yoga studio that cranks its rooms between 85-90°, dims the lights to near darkness, lights candles to set the mood, and blasts hip-hop. Ninety degrees might sound lovely when you're at the beach, but when you're engaging in vinyasa yoga—a seamless transition and flow, moving from the relaxing downward dog to more challenging, ab-burning poses—the sweat pours out in buckets.
As a creaky marathon runner, I do yoga out of necessity. So I thought I was hot shit waltzing into the Y7 class surrounded by a bunch of thin, toned women in their 20s. Then the teacher shut the door.
Our instructor was overly enthusiastic—think SoulCycle meets wedding DJ—and the class was super-athletic and more focused on core than a mellow meditation session. My abs were on fire. 
And the music! Most yoga classes are conducted in silence or with some strange sitar Zen vibes. I thought it would be a parade of Top 40 hits and overplayed Drake songs. But during our sweat-soaked hour, early aughts Ludacris blasted from the speakers between A Tribe Called Quest and ATLiens-era Outkast. The deep cuts were a pleasant surprise, and even though I was drenched and dehydrated the class flew by.
Greg Chertok, a New York City-based sports psychologist, told Men's Fitness that this kind of stimulation—sweaty rap hits that take you back to senior prom—can carry you through a workout you otherwise might slack through. Basically: It's new and weird and next thing you know the killer hour is over with.
"Switching something up keeps it fresh. Especially if you're switching it up with some bizarrely unique experience," Chertok says, laughing. "When you're performing a new action, your brain has to attend to the technique of the action, along with processing information that the leader of the class is dispensing. You have to be on, and your focus has to be sharpened—which always makes an activity or task seem to go by faster."
Fun factor ★★★★★ 
Embarrassment quotient ★ 
Fitness/fat burning payoff ★★★★★ 
Chance I'd ever do it again: 72%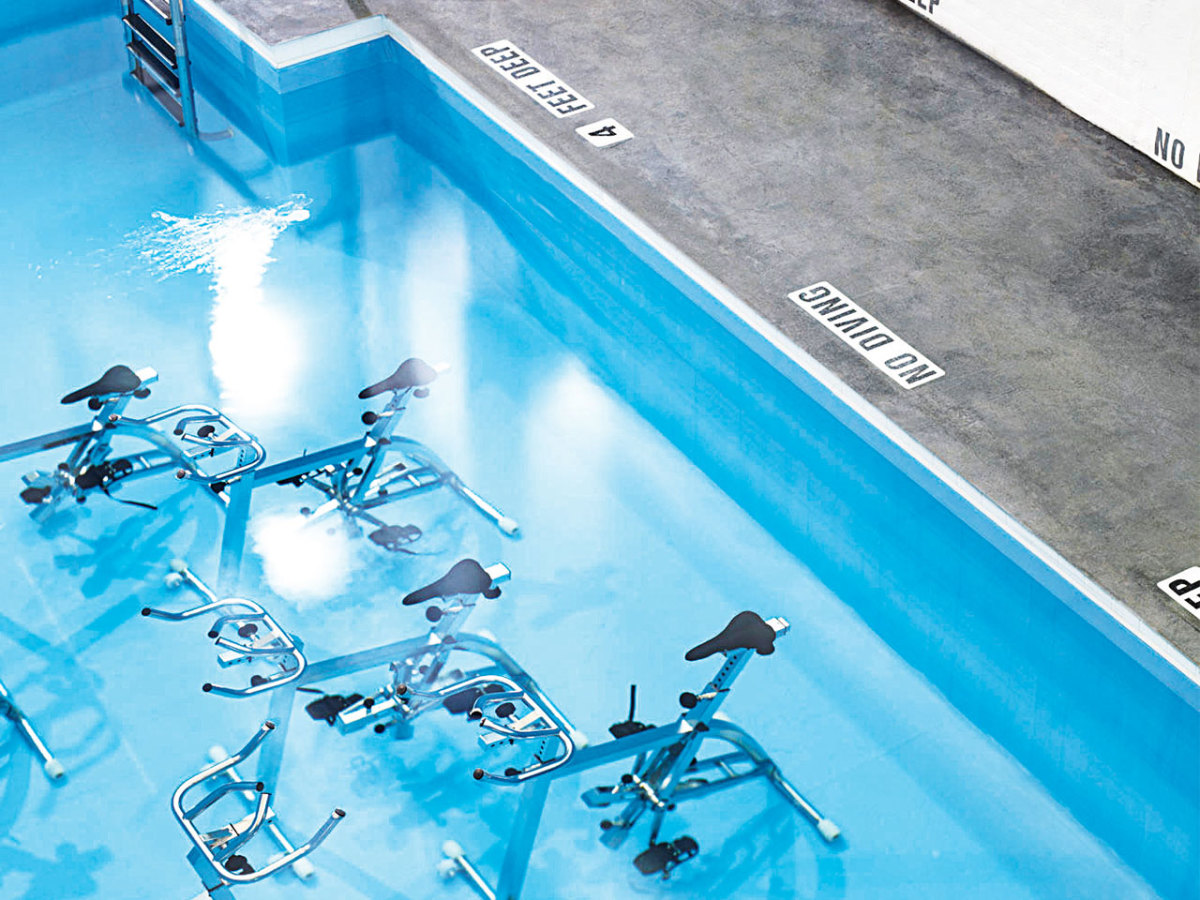 3. AQUA studio: Spin there, never done that
Yes, there's actually an underwater spinning class in New York City. Why, you might ask? Good question! The underwater spinning studio Aqua touts more resistance (the bikes are waist deep in a saltwater pool) and less impact and stress on the muscles and joints. You can hammer on the pedals and recover faster, it claims.
The class itself was ridiculous. Picture this: 14 people wearing swimsuits and water shoes lined up on spinning bikes in a pool while a ridiculously fit Frenchman barked out orders. I felt like I was in a Wes Anderson movie. The spinning part I liked—it was the same as a landlocked SoulCycle class without the culty energy. But in between intervals the teacher had us wave our arms around underwater in circles, which he said was for our core, but I felt like I was at summer camp. There was more resistance while pedaling, but here's the thing: The 45-minute class wasn't that hard! I wanted more 45-second all-out sprints. Instead, it was just a handful of intervals and a bunch of waving our arms around like children wearing floaties.
Afterward, a fit woman in her late 20s echoed my sentiments, telling me, "It wasn't hard enough. I got pretty bored. I just wanted to spin more!" But as men in the locker room changed and chatted, I got the sense that people loved the gimmicky workout. "I feel spent but not sore," one slightly overweight guy in his early 40s who would not disclose his name told me. "I'd do it again in a heartbeat."
So while I'd prefer to just take my bike out on the roads and hit some big hills, it's clear that the novelty of Aqua's underwater spinning with its supremely specific offerings is resonating.
Fun factor ★★
Embarrassment quotient ★★★★ 
Fitness/fat burning payoff ★★
Chance I'd ever do it again: 19%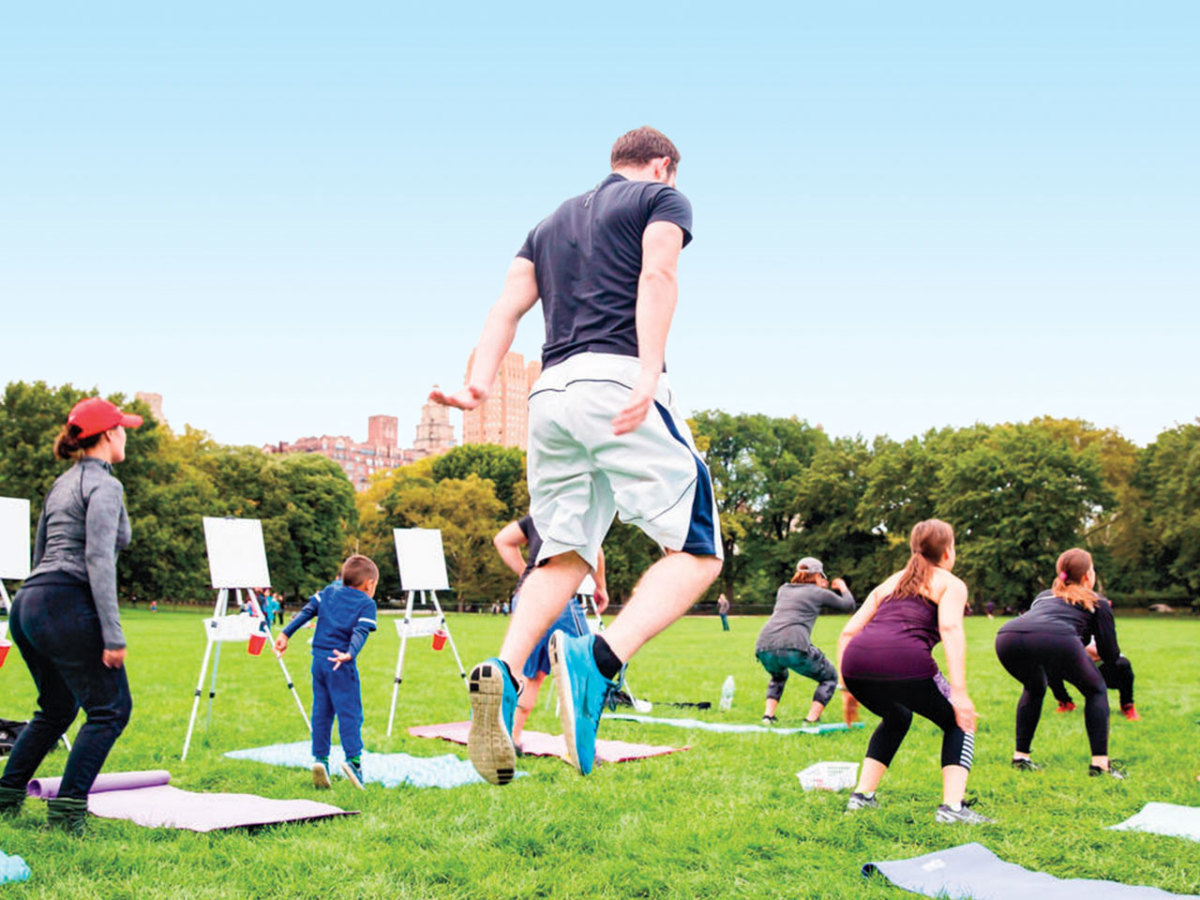 4. H.I.I.P. Hype: Paint me like one of your French girls
Painting and pushups! You don't have to mix the sweat into your watercolors, but you do have to hammer out excruciating intervals. And while HIIP Hype might sound like the perfect bachelorette party activity, it's not for the faint of heart. This class was grueling.
It's the same as any HIIT class, except you paint during the rest periods. We mixed up planks, jump squats, and pushups with broad brush strokes and landscapes. One minute of intervals, one minute of painting.
After 15 minutes my core was screaming and my quads and hamstrings felt like bricks. But something flipped—during each interval I took my mind off the pain and focused on my painting of a Lake Michigan sunset.
"These exercises have a way of creating a disassociation from the pain," says Gervais, who also hosts "Finding Mastery," a podcast about high-performance psychology. "If you know what's coming next is inherently new, that inherent newness ends up becoming the focus rather than focusing on the pain that you just had or you're about to have in the future."
It's easy to forget about the pain when you're doing something new and ridiculous like painting as sweat drips onto your canvas. And, to my surprise, my painting wasn't all that bad! It's not hanging in the MoMA, but it is next to my desk, where you can see the drips of sweat mixed in with the yellows and oranges of late summer. 
Fun factor ★★★★★ 
Embarrassment quotient ★★★★★  
Fitness/fat burning payoff ★★★★★ 
Chance I'd ever do it again: 64%
What we learned when everything got weird
The new world of bizarre workouts is great for waking you out of a funk or kicking you in the ass to get you back in gear; most classes wouldn't be sustainable—financially or emotionally—long term. "Anything, whether it's fantastic sex or Swedish chocolate, loses its flavor after enough time," Chertok says. So think of weird workouts as a fun start to a new training cycle, not the training program itself.
For access to exclusive gear videos, celebrity interviews, and more, subscribe on YouTube!