It's time to push your abs to exhaustion—not to mention, fight the flab—with new abs exercises that are anything but routine. And it's not just a six-pack you'll get: Maintain strong abs and you'll help prevent back pain, boost your agility, and increase your flexibility, says Tom Holland, exercise physiologist and author of Beat The Gym: Personal Trainer Secrets Without the Personal Trainer Price Tag.
But no matter how tough these exercises get, always remember the golden rule of core workouts: quality over quantity. If you're still cranking out 2,000 fast-paced crunches a day, you're wasting your time (and maybe even hurting your back). Instead of ripping through the motions, slow down and focus on getting the most out of each rep, Holland says.
With a slow, concentrated effort you'll be building up to 30-second sets of quality moves—and admiring those washboard abs you've always wanted—in no time.
5 Exercises to Work Your Abs to Exhaustion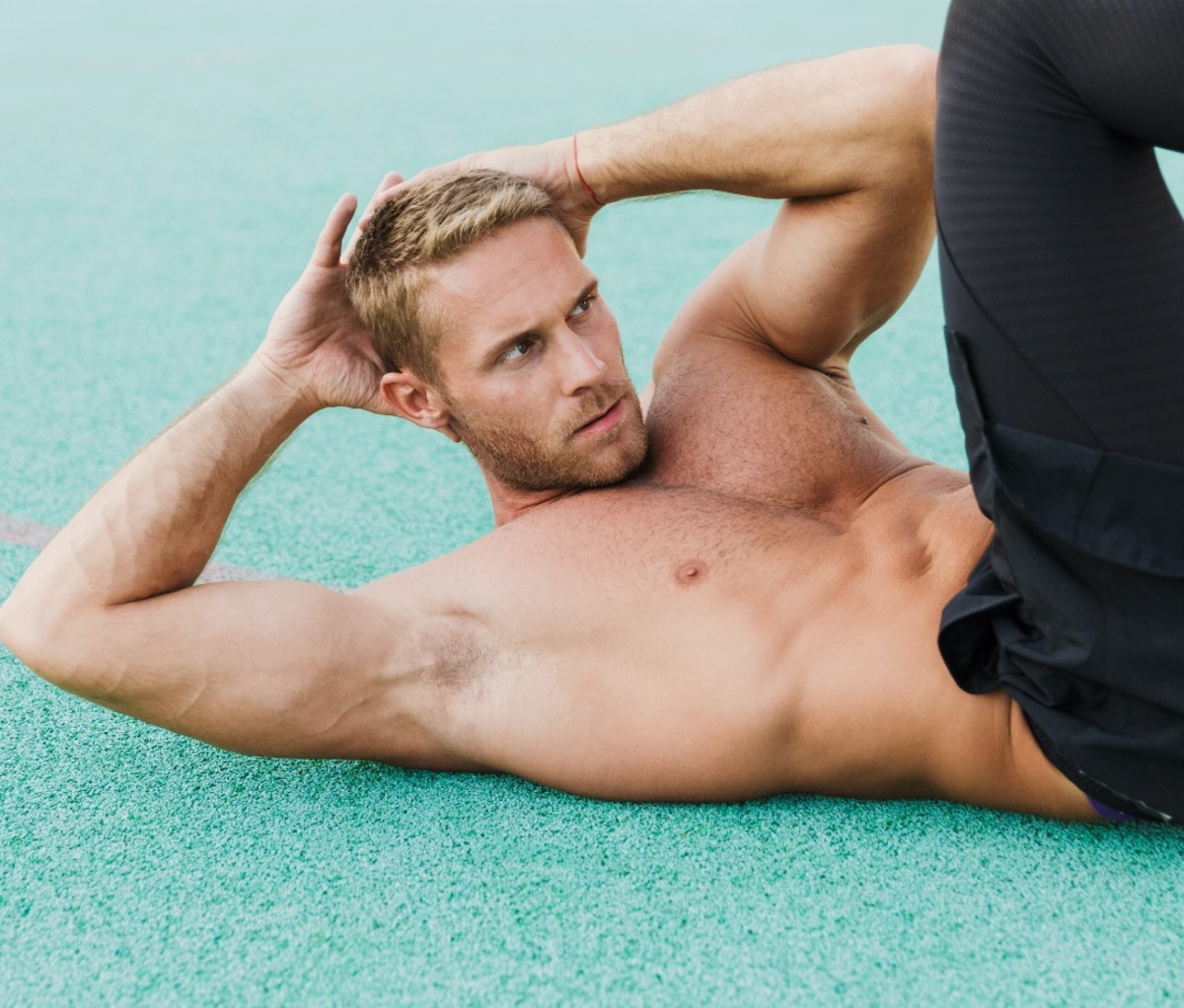 1. Bicycle Crunch
Lie on your back with your hands behind your head, and your legs raised and bent at 90°.
Alternate sides by bringing your right elbow toward your left knee, then your left elbow toward your right knee, building up to 60 seconds.
Try and hold the crunch for a two-count on each side to force a slower, concentrated movement.
Holland says: "With this movement, you're targeting all three key areas at the same time. It combines a regular crunch, the side-to-side motion that targets the obliques, and the reverse crunch that hits the lower abs."
For access to exclusive gear videos, celebrity interviews, and more, subscribe on YouTube!