Theodore Roosevelt National Park is located in the western part of North Dakota and though it requires a bit of effort to get there, it's worth making the trek. There are three units that make up this park, but the north and south units are where you'll find the trails.
If you're overdue for a trail running adventure that includes miles and miles of amazing singletrack and few crowds, point yourself toward this park and run to your heart's content.
North Unit: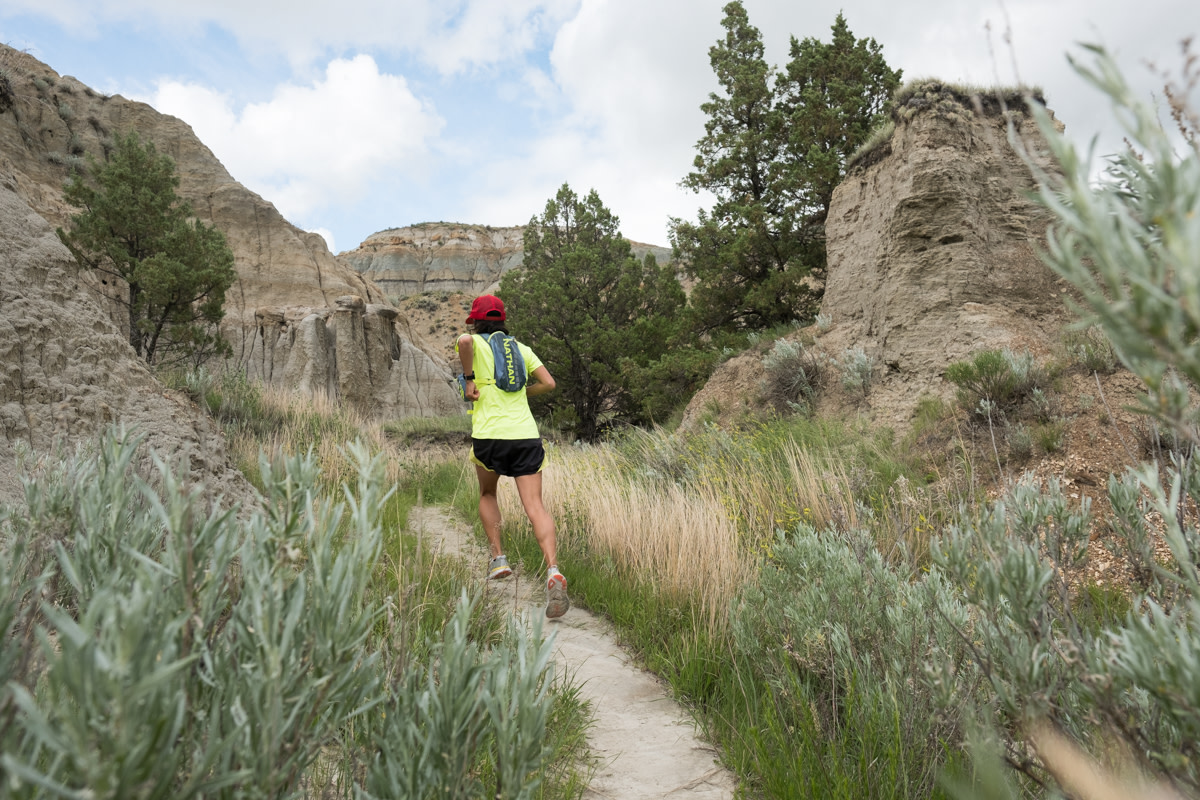 Park at the Cannonball Concretions parking lot and hop on the Buckhorn Trail. This trail is just under 11.5 miles and can be run as a loop. It will take you past a couple of prairie dog towns (their chatter will get louder as you approach), into a few canyons and along several areas with gorgeous long-range views. Bring your camera as this trail is one of the highlights of the north unit.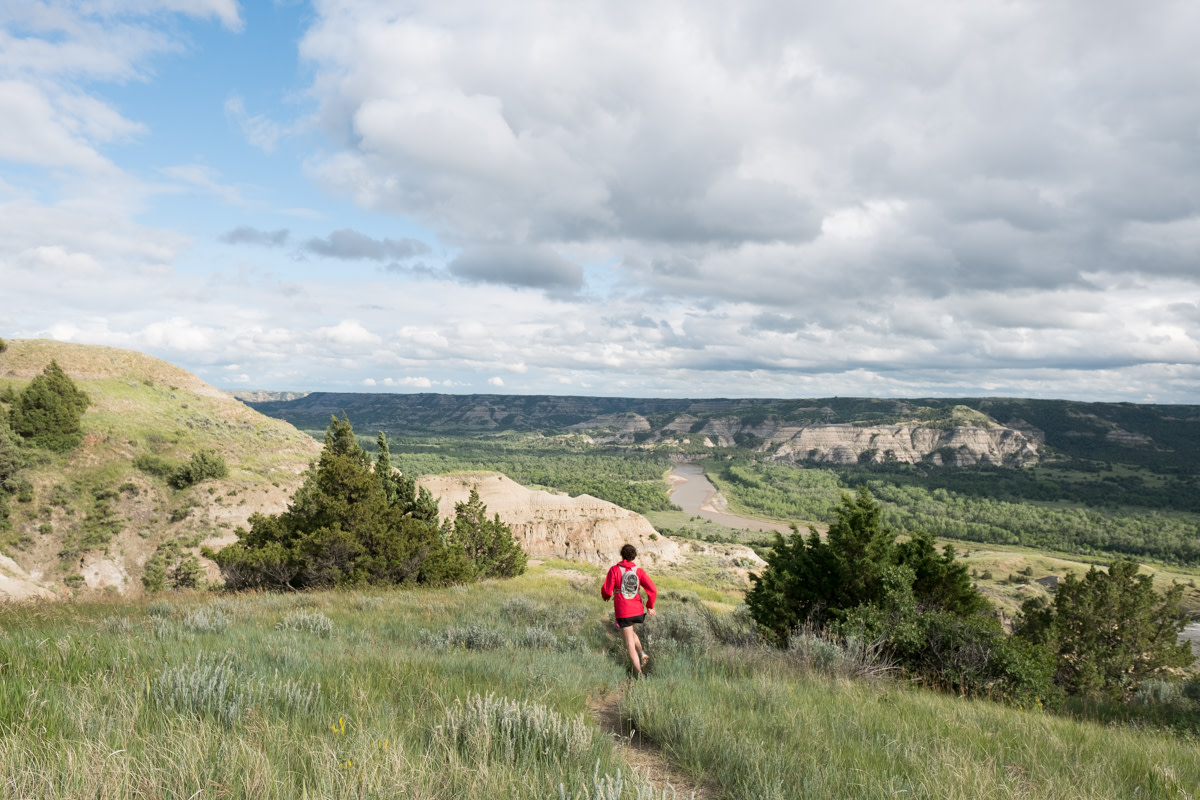 The Caprock Coulee Trail is a 4.1-mile loop that is a mixture of singletrack, stairs and a tiny bit of asphalt (you'll cross the main park road twice).
Be on the lookout for poison ivy but keep your eyes up as much as you can because the scenery on this trail is absolutely stunning. You'll have several views of the Little Missouri River as you run along a ridgeline and, if you're lucky, you may even spot a bison or two.
South Unit: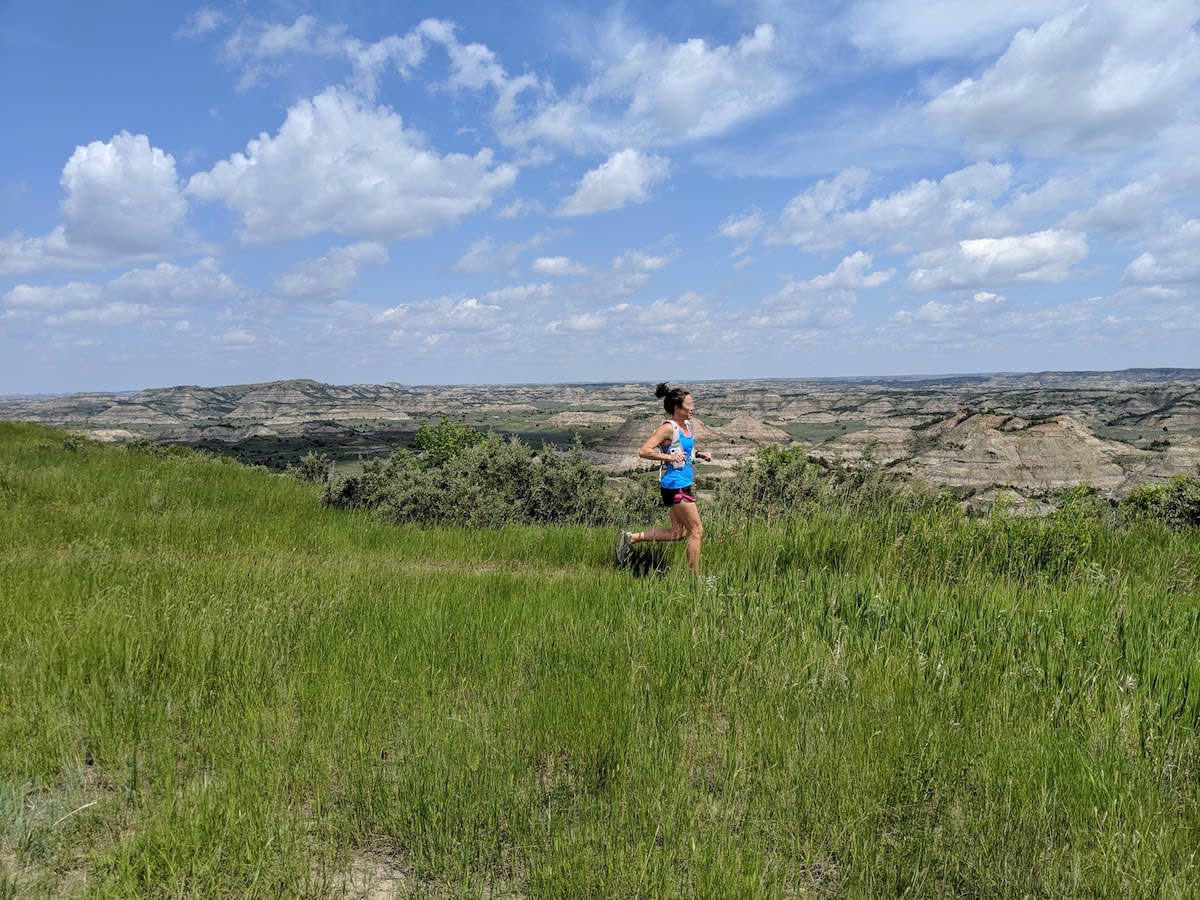 The Painted Canyon Trail (a 4.2-mile out-and-back run) starts just off the parking lot of the Painted Canyon Visitor Center, and it's a good jumping off spot for those wanting to do a shake-out run.
It starts out along a gravel road and offers up a fairly level section with incredible views into the canyon before dropping down a couple hundred feet and turning into singletrack. For those of you wanting to run longer, continue either east or west along the Upper Paddock Creek Trail.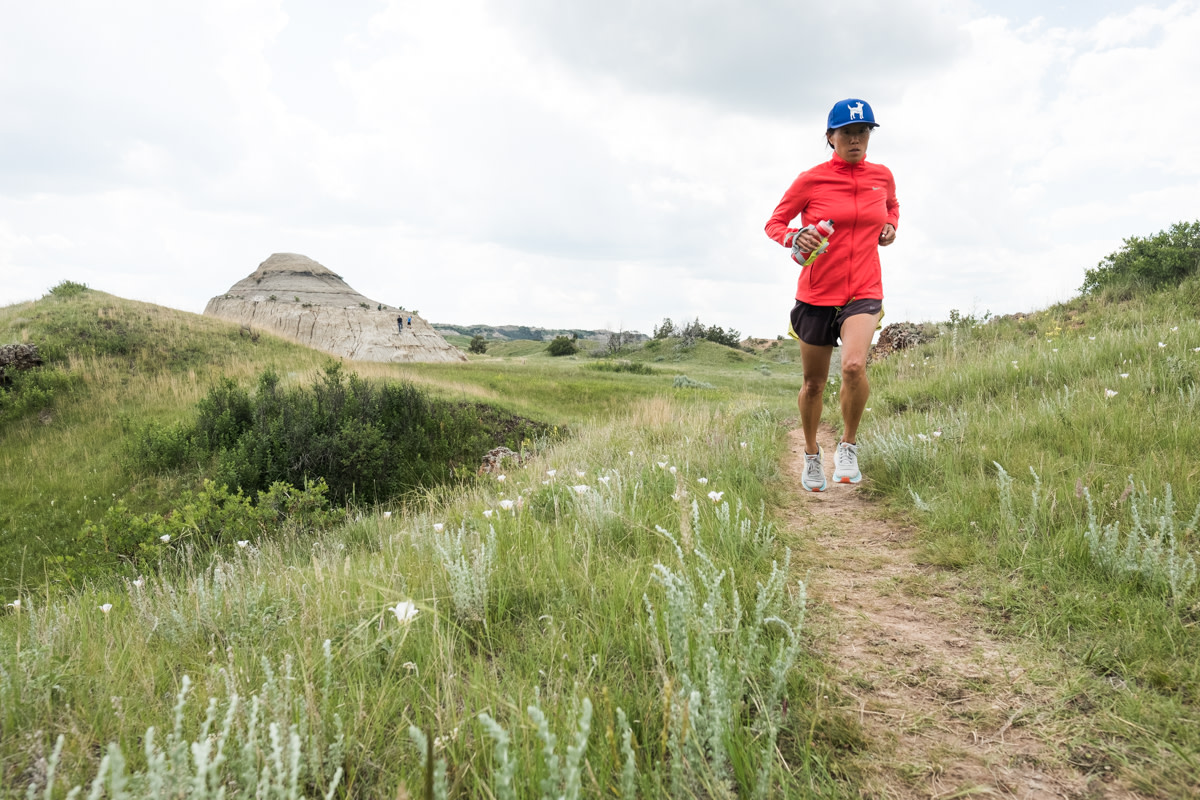 There are two parking options for accessing the Jones Creek Trail along the Scenic Loop Drive. As the trail name suggests, you'll roughly follow the meandering Jones Creek for an out-and-back run of about 7 miles. Choose this trail if you're looking for a scenic run without a whole lot of change in elevation.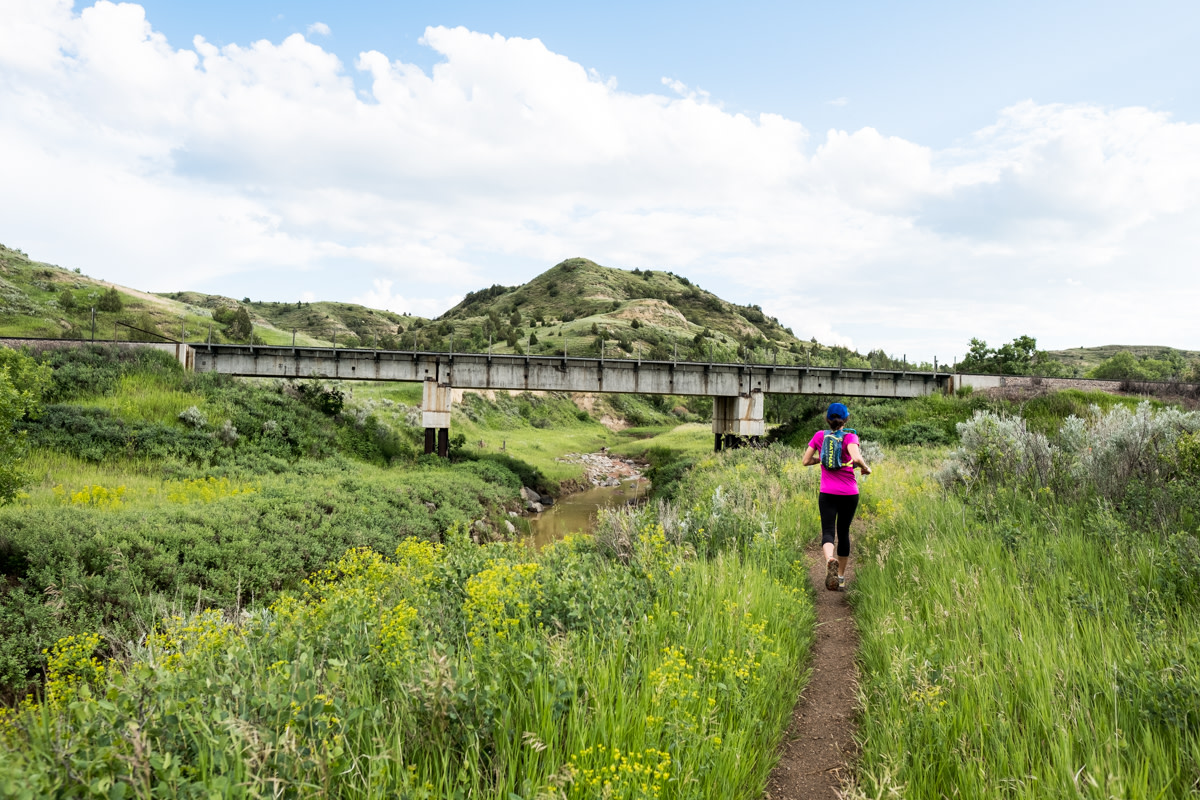 This 144-mile trail is used by runners, hikers, bikers and horseback riders. It runs through a large section of the southern unit, but just a few miles through the northern unit.
If you decide to run this trail, be sure to pick up a more detailed map that marks water cache boxes and campgrounds. You can expect to see some of the most incredible scenery the state has to offer along this route but expect to work for it with lots of changes in elevation. 
Know Before You Go
• The north unit runs on Central Time and the south unit runs on Mountain Time.
• Bison are often seen in this park. If you encounter one on the trail, give them a lot of room and move slowly around them. Do not try to get close to them. They are unpredictable and can be dangerous, reaching speeds of up to 35 miles an hour.
• Carry water with you and don't plan on refilling from any natural source within the park because none of it is potable.
• There's a campground in each unit. Both campgrounds are primitive (no hookups, no showers). You can reserve some sites in the south unit campground (Cottonwood) but Juniper Campground to the north is first come, first serve.
• Check for road closings before going to Theodore Roosevelt as winter travel can be impacted by snow.
Erin McGrady and Caroline Whatley are based in Asheville, North Carolina, but are currently traveling the country in their van. You can follow along with their adventures at Authentic Asheville.
All Photos By Erin McGrady and Caroline Whatley.
For access to exclusive gear videos, celebrity interviews, and more, subscribe on YouTube!