As the mercury drops, rock climbers are headed indoors to start their winter training program, pulling on plastic and scaling the man-made cliffs of their local climbing gym. But climbing gyms also happen to be great places for beginners to get their head around the heights, the moves and the gear before testing themselves on real rock.
RELATED: A basic guide to finding your route at the rock climbing gym
And it couldn't be a better time to join a climbing gym: The sport is taking off everywhere from Los Angeles to Atlanta, and the race is on to outdo one another with each new facility that pops up. Here are seven that are setting the new standard for indoor rock jocks.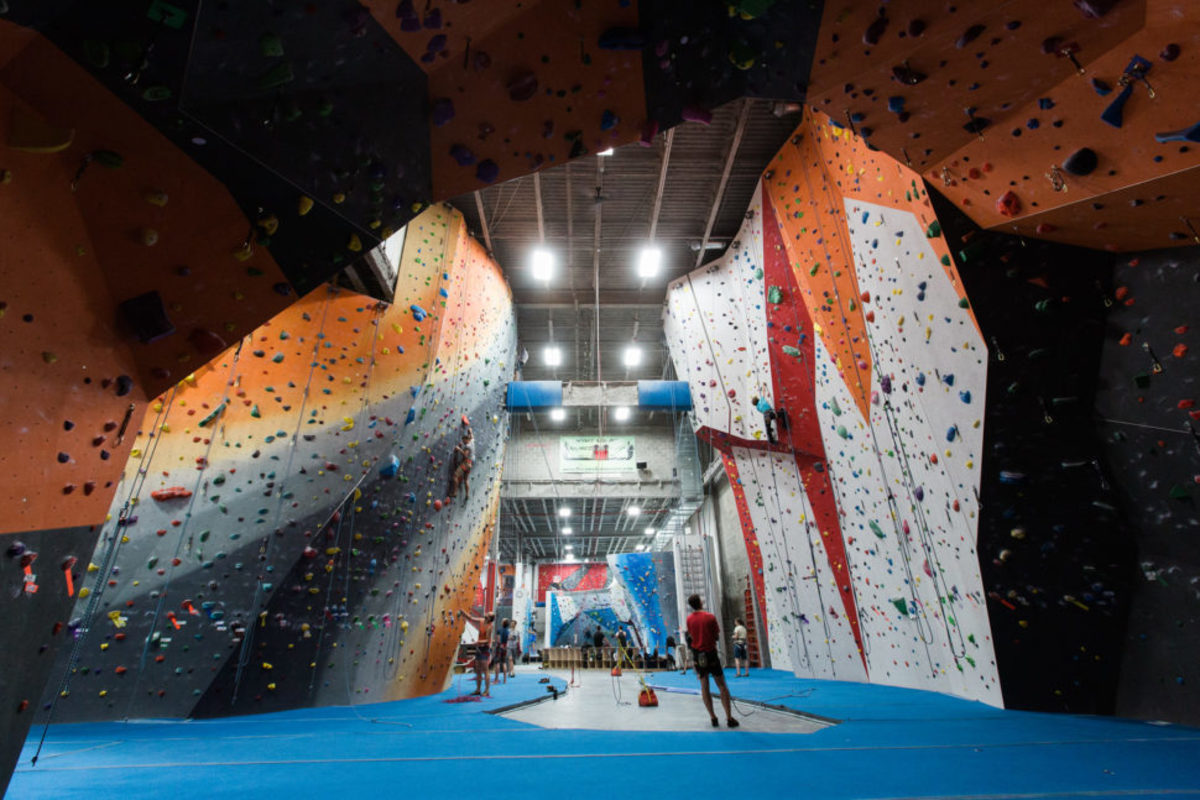 It wasn't New York City's first climbing gym — in fact, it opened only a few years ago — but it certainly has become the city's best. In a place where real estate is precious, the owners somehow found a spot in Queens where they could erect stunning 60-foot overhanging walls with over 30,000 square feet of climbing, which includes impressive lead routes and
bouldering
.
RELATED: Climbing phenom Ashima Shiraishi on being a teen at the top of the sport
Climbing celebrity sighting: Fifteen-year-old New Yorker Ashima Shiraishi is considered one of the strongest young climbers ever. It's no surprise that you can find her working out at The Cliffs just about any night of the week.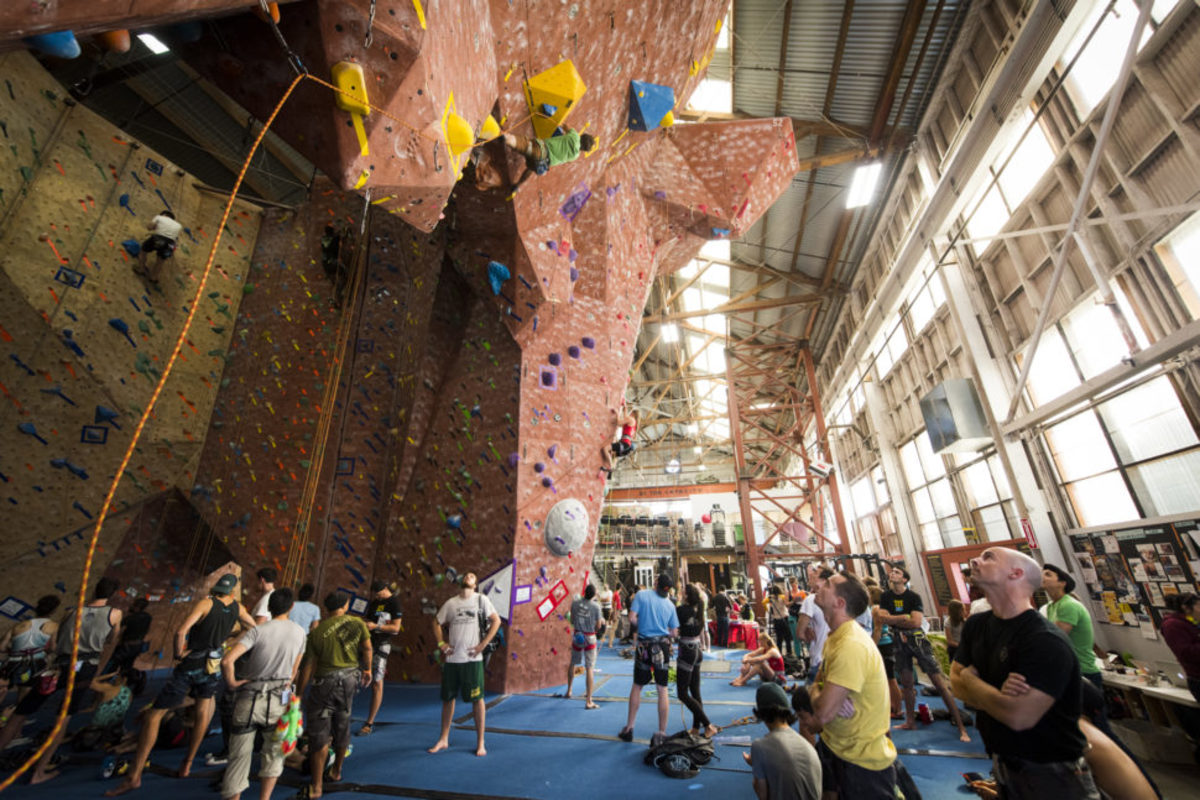 One of the country's first mega-gyms, Mission Cliffs blew people away when it unveiled its 50-foot-high walls in 1995. Still the beating heart of the San Francisco climbing scene, this giant industrial space is the original archetype for the full-service climbing gym.
The route-setting is still top notch, the fitness facilities are everything a dedicated climber could ask for and Touchstone gyms always come with a killer sauna.
Climbing celebrity sighting: One of the best sport climbers on the planet, Ethan Pringle, is a Bay Area local. He learned to climb at Mission Cliffs and still considers it his "home" gym.

Named for the Boston neighborhood where it's located, Brooklyn Boulders Somerville is the second location for the three Harvard grads turned climbing-gym moguls, whose first gym in Brooklyn became hugely popular (they've since sold the company). But the Boston location is bigger and far more customized, equipped with state-of-the-art fitness gear as well as cooperative office-like work areas, creating a sort of hangout space for members.
RELATED: Are co-working spaces and beer the future of the indoor climbing gym?
Climbing celebrity sighting: Twenty-one-year-old phenom and Five Ten–sponsored climber Josh Levin is currently attending Northeastern University, so the California native spends plenty of frigid Northeastern winter days here. His skill in speed climbing, in particular, makes him one to watch when climbing debuts at the 2020 Olympics in Tokyo.
Boulder, Colorado, is surrounded by so many world-class
real
climbing routes that the bar is set very high for its local indoor climbing. Movement — the first to set the new standard in this town just outside of Denver — has a cutting-edge, eco-friendly design to house its equally cutting-edge fitness facility, which offers dozens of non-climbing fitness classes.
Hardcores will still find plenty of challenge on its technical rock walls.
Climbing celebrity sighting: Everyone who's anyone has climbed here; this gym is such an institution now that it's hosted just about all the big names in the sport. But if we had to name the one pro you had the best chance of spotting, it would be America's most accomplished competition climber (and Boulder local), Daniel Woods.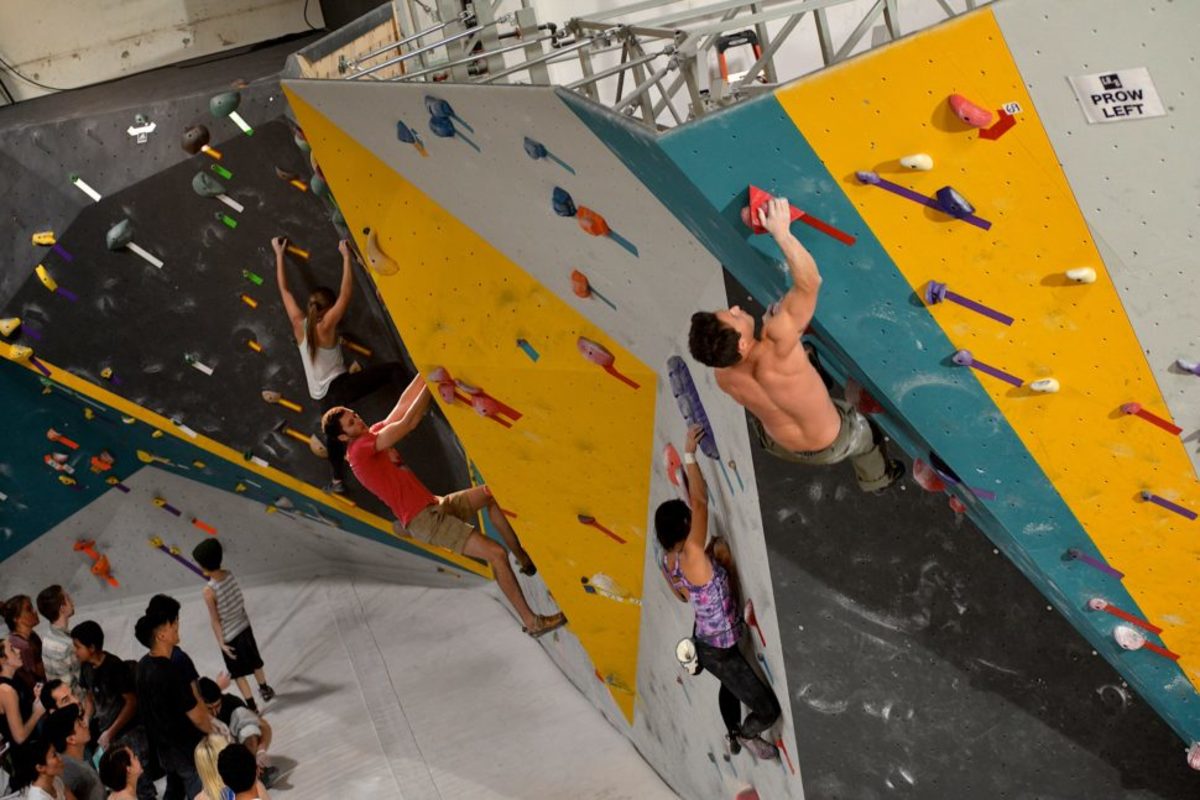 The Touchstone climbing-gym empire in California continues to grow, with three new gyms in Los Angeles all within 10 miles of each other (growing the total number of Touchstone gyms in California to 12). LA Boulders, just a few blocks from Skid Row in downtown L.A., was the first to kick off the serious bouldering craze in SoCal a couple of years ago and still remains the place to hone your non-roped climbing skills among the best.
Climbing celebrity sighting: At the one gym where real celebrity sightings are as common as celebrity climber sightings, you often get both. Believe it or not, "Game of Thrones" hulk Jason Mamoa is a surprisingly great climber, known to crush V9 boulder problems.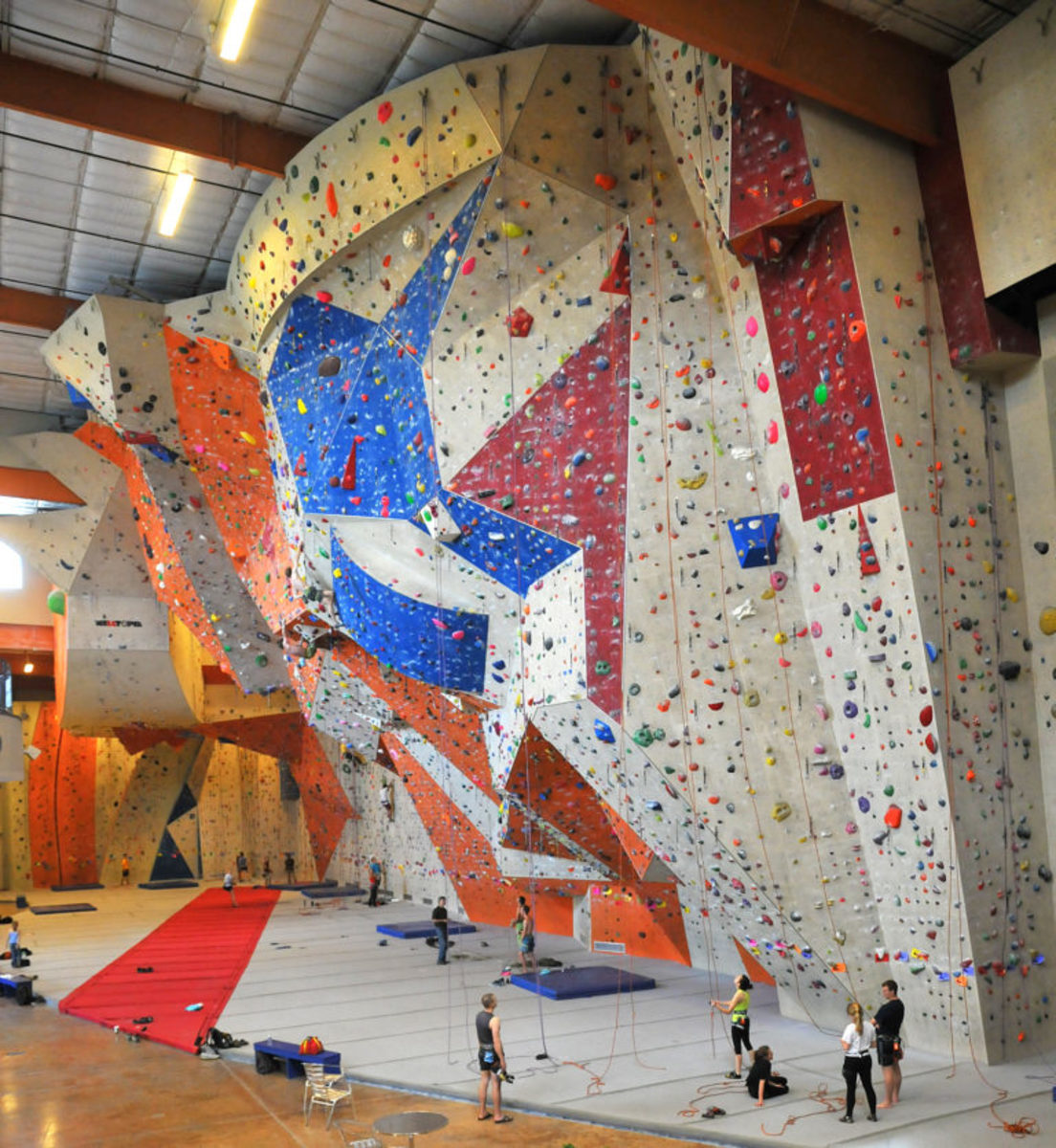 For anyone surprised to learn that there are climbing gyms popping up in the South, you might be even more surprised to find out that Atlanta is now home to one of the best in the country. An hour outside the city, Stone Summit Kennesaw is only a couple of years old, but has 30,000 square feet full of stunning walls, plus functional-fitness gear, all housed in a super-slick space.
RELATED: A beginner's guide to understanding rock-climbing ratings
Climbing celebrity sighting: There aren't many local pros in the area, but just about every big name passes through Stone Summit when they hold big comps like the Youth National Climbing Championships.
Sender One: Santa Ana, California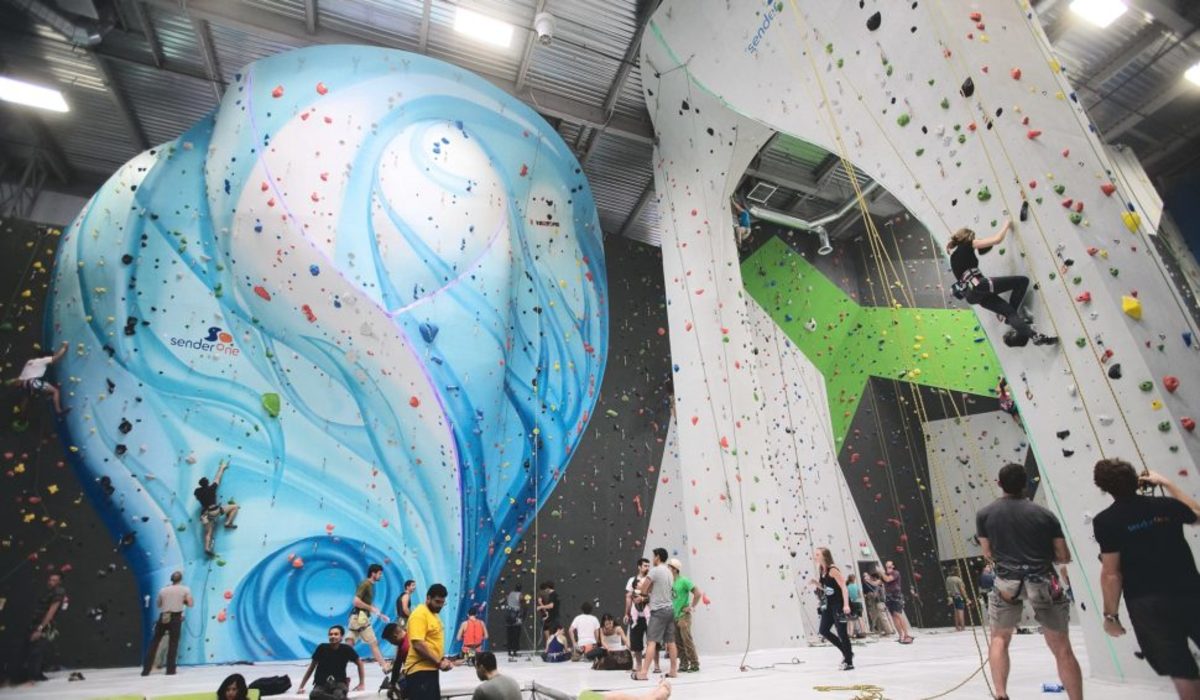 One of five new climbing gyms to hit the greater Los Angeles area in the last couple of years, Sender One is a standout for its impressively sculpted and colorful walls, designed by climbing royalty and co-owner Chris Sharma. While many of the new L.A. gyms cater largely to boulderers, Sender One — which also now has a location near LAX — has longer, more sustained lead routes that top out around 40 feet.
Climbing celebrity sighting: Chris Sharma himself pops up in the gym from time to time, though it takes a bit of luck to catch him, as he spends most of the year in Spain.
For access to exclusive gear videos, celebrity interviews, and more, subscribe on YouTube!