By now, everyone in the outdoor community recognizes the name Alex Honnold. In 2017, Honnold accomplished an amazing feat: the free-solo ascent of El Capitan, a 3,000-foot climb in Yosemite National Park.
Recently, he broke the record for the quickest ascent of "The Nose," another route at that same location – twice.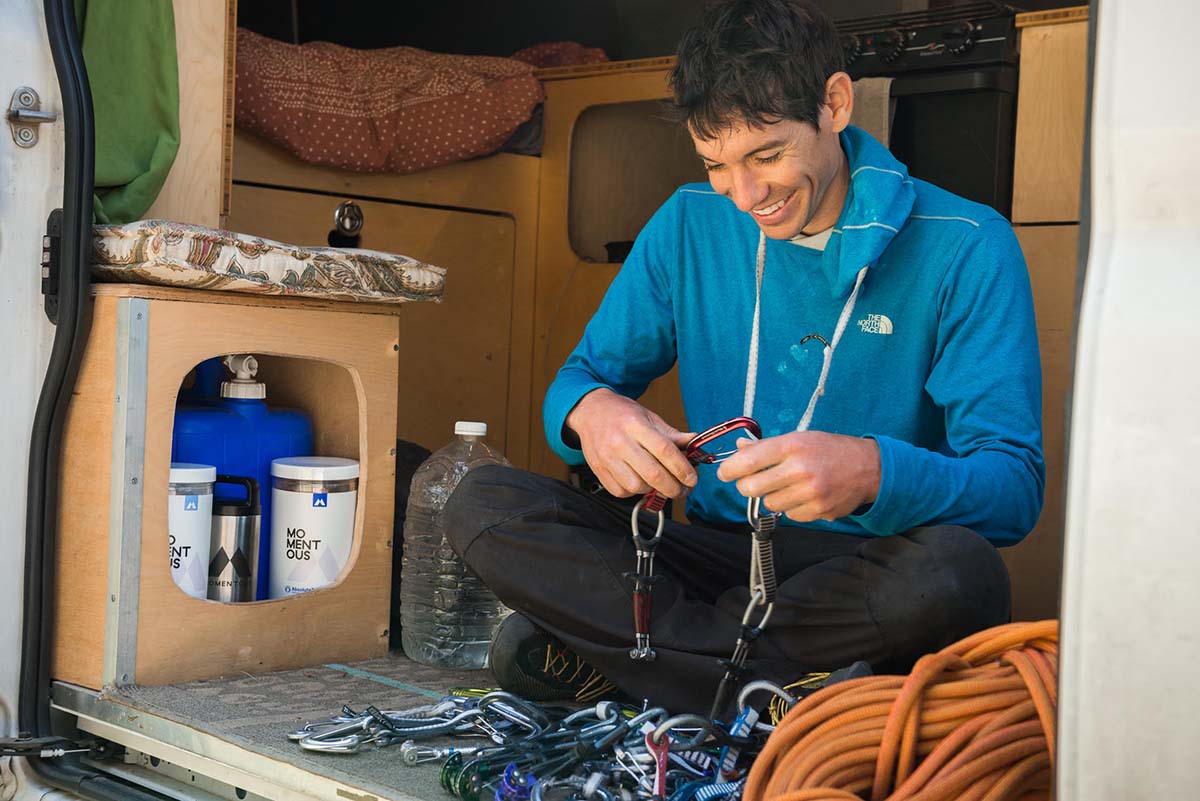 It seems hard to imagine what Honnold might do in any spare time he finds, but ASN just learned that he'll have another project keeping him busy. Honnold has invested in Momentous, an athlete nutrition company based in Jackson Hole, Wyoming, and will come on board as part-owner, athlete and advisor.
Momentous primarily makes protein products designed for workout and athlete recovery. Their current product selection features three grass-fed, NSF-certified-for-sport whey protein powders, but the company is gearing up to introduce plant-based protein in the coming months. Honnold – who is vegetarian – has been testing those new products, according to the Momentous team.
"Climbing and mountaineering are becoming less of a counter-culture lifestyle and more like high-performance sports," Honnold says. "Climbers are treating themselves like real athletes and putting more effort into their workouts and recoveries, so it's a good time for Momentous to be delivering such a high quality recovery product."
Momentous founder Matt Wan says bringing Honnold into the fold was a no-brainer, since the company's core value of high performance as a way of life is also in strong alignment with Honnold's beliefs. "We want to engineer products for the greatest performers in the world, and Alex is one of them," says Wan.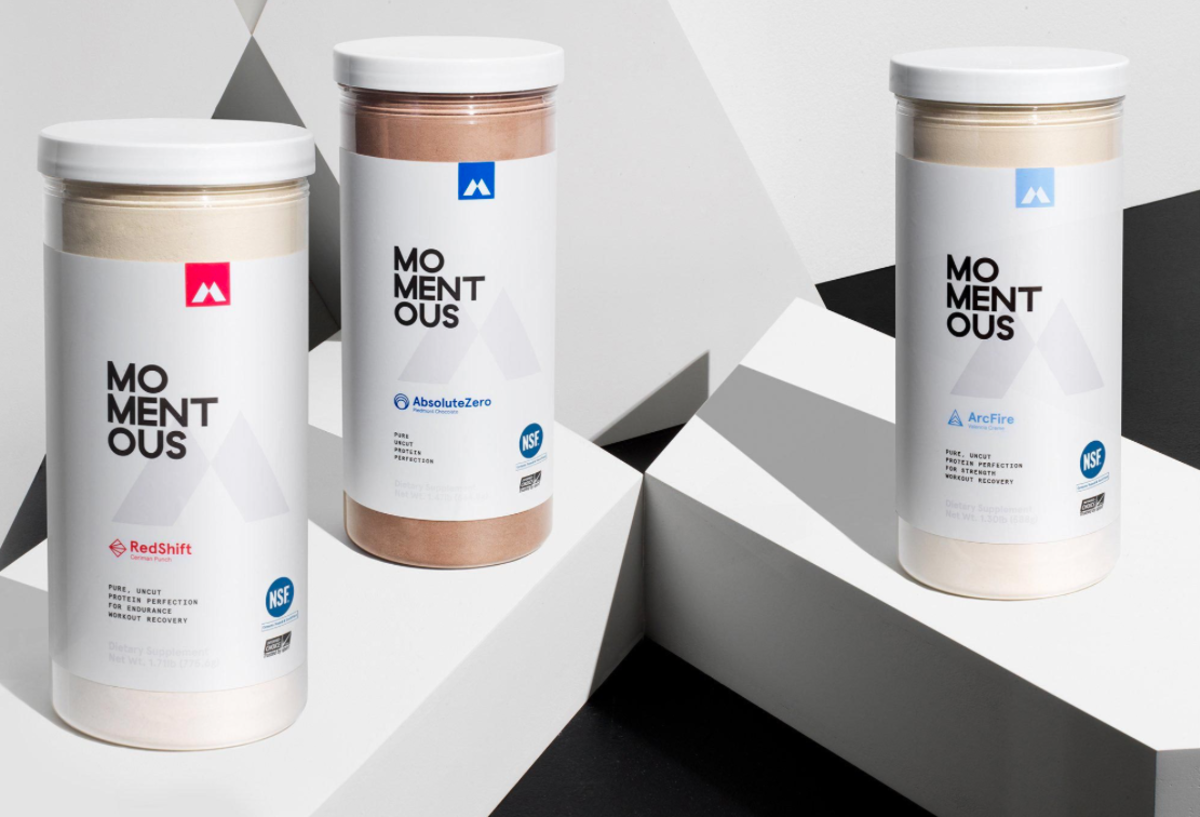 Wan co-founded the company in 2016 alongside skateboard entrepreneur Rob Dyrdek, and has built its products with close advising from world-class experts from the NFL, NBA, NHL and MLB. The company aims to bring transparency to "the confusing and sometimes deceptive supplement industry."
Honnold was introduced to Momentous in winter 2018 by friend Jimmy Chin, another member of the Momentous team and a frequent collaborator with Honnold on climbing projects. He felt drawn to the company because of its attention to detail, well-sourced and relatively simple ingredients, Honnold says.
"Alex is a strategic advisor and member of our team," says Kelly Forese, Momentous COO. "He and Jimmy will be responsible for guiding our brand strategy in outdoor, naming and building the team in mountaineering and influencing new product development."
Outdoor athletes today are increasingly pushing the limits of human performance. With climbing, training and diet go hand-in-hand, attests Honnold.
And although he is recognized for encapsulating the climbing-bum mentality, living out of his van for years, he is no exception to this rule: "When I'm getting close to my limits or really trying my hardest, a dialed-in diet represents that extra something that I need."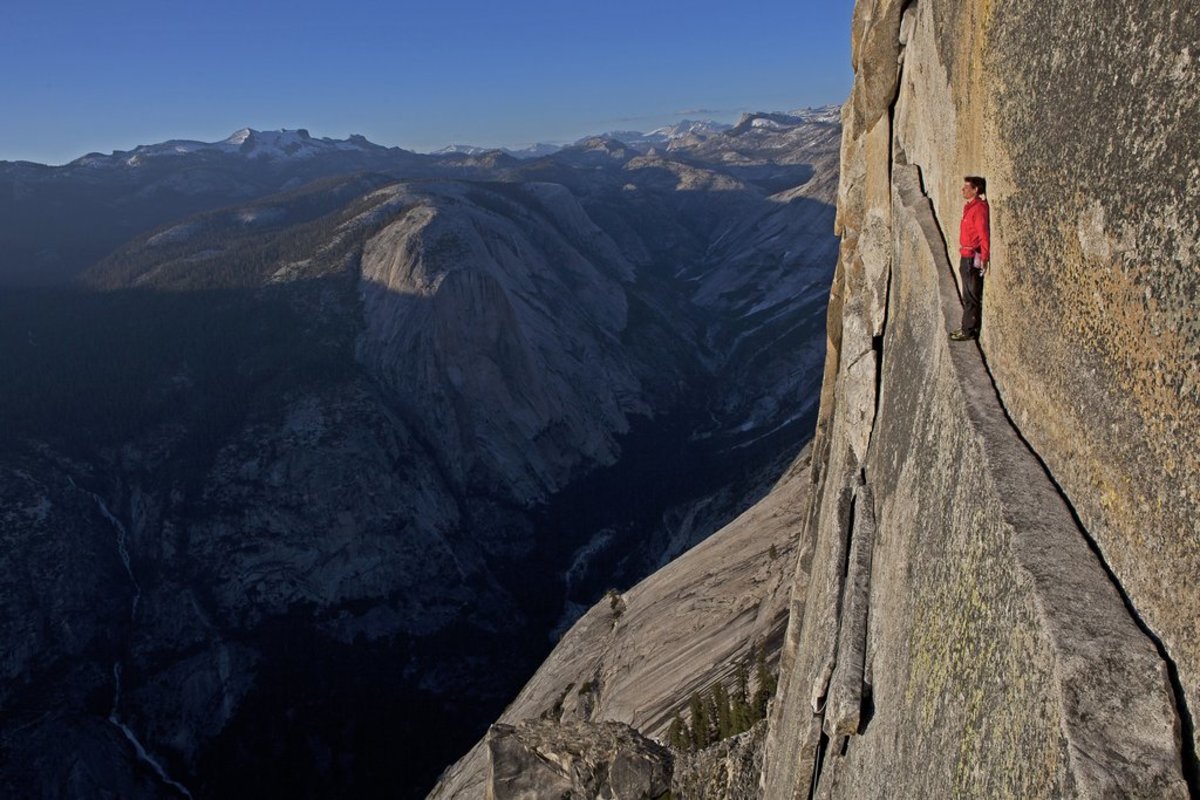 Honnold says he looks forward to helping roll out Momentous' plant-based product later this year. He's provided input into the product process for two types of vegan proteins, "Essential" and "Strength," and will be closely involved in new product development as the company evolves its roadmap, says Forese.
"I'm excited to help the company grow and bring it into the climbing world," Honnold says. "Of all the adjustments I've tried in my nutrition, protein drinks have had the biggest effect on my recovery at the end of a workout."
For access to exclusive gear videos, celebrity interviews, and more, subscribe on YouTube!