Holiday gatherings mean too much food, too much drink—and far too much small talk. If you're looking forward to those endless hours of innocuous banter, good on you. But if you're dreading the countless inane conversations—or the very real possibility that one misguided political comment (or drunken assertion) could set off a maelstrom that ruins the day—we've got a tip that can help this year's family gathering be way more fun for everyone.
RELATED: Four Blood and DNA Tests for a Fitter, Stronger You
By now you've heard about 23andMe, the innovative DNA test that allows you to uncover your ancestry and family heritage. Online DNA research has helped over a million people around the world explore their family tree and reveal secrets, mysteries, and truths—and lies—about where they came from and who they and their loved ones really are.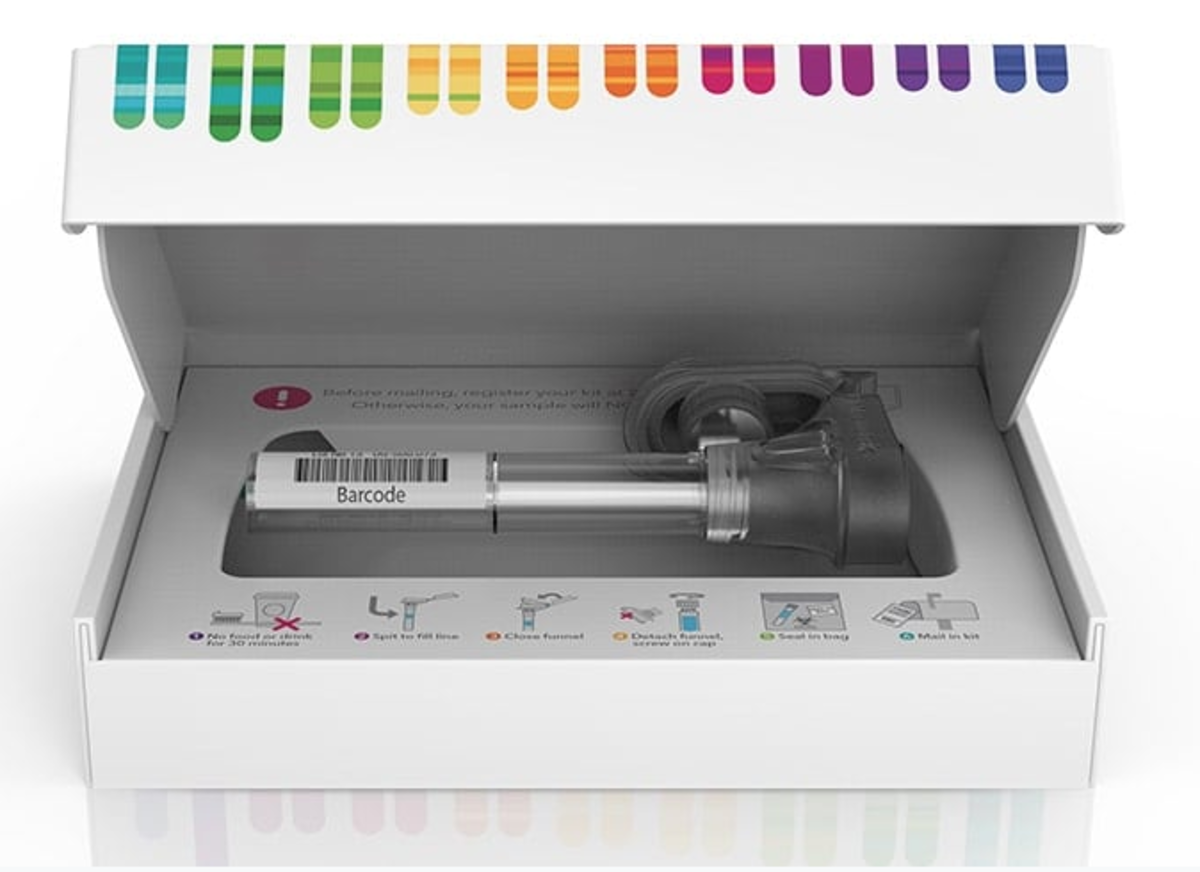 If you were savvy enough to take advantage of 23andMe's Thanksgiving sale, chances are decent you'll get your test results back before your family gets together for the holidays. Using the DNA from a simple saliva sample, 23andMe culls data from more than 150 regions around the world to help determine your ancestry. Your reports will contain an ancestry composition, both maternal and paternal haplogroups, your DNA family, and a DNA Relative Finder to help you and your loved ones discover long-lost family members. 23andMe can even pinpoint specific neanderthal DNA—which will definitely pull back the curtain on the origins some more of your more colorful family members.
RELATED: Can DNA Testing Can Help You Find a Better Workout?
Picture showing up to your family's Christmas party and being able to lay out your entire family tree, and spending hours discussing where your family's lineage originated, who your ancestors were, where they came from and when. (Imagine your satisfaction when you awkwardly debunk that family myth that's been passed down for generations.) You'll be able to see just how alike you are with your cousins. You can see how much of your DNA is shared with brothers, sisters, mom, dad, and extended relatives. You may even find out where Aunt Bertha got her unibrow.
The 23andMe Thanksgiving sale may be over, but you can still be the hero of your annual family gathering. Through December 25, you can get 23andMe's Ancestry service for $69, and its Health & Ancestry service, with over 90 online reports regarding your ancestry, traits, and health, for just $139—that's 30 percent off the regular prices of $99 and $199, respectively. And if you order by December 17, 23andMe says you'll have your DNA kit by Christmas day. It'll make a great gift, even if you've already shared your family's ancestry; after all, all families have two distinct ancestral lines.
Check out 23andMe before these deals run out!.
For access to exclusive gear videos, celebrity interviews, and more, subscribe on YouTube!