Actor Chris Pratt won plenty of hearts as the dense but lovable Andy Dwyer on Parks and Recreation—and then cemented his A-lister status by transforming into a super-ripped (and still hilarious) action hero for Guardians of the Galaxy.
For his millions of fans around the globe, Pratt could do no wrong. Until now, it seems.
The leading man is facing a wave of criticism from his followers (many of whom identify themselves as vegans and vegetarians in the comments section) after posting an Instagram photo of different cuts of lamb meat. As Pratt wrote in the photo's caption, the lamb was raised and humanely slaughtered on Pratt's farm.
"Look at all this glorious food!" the Jurassic World star captioned the photo on Instagram. "We will eat off him for a month. His wool is becoming yarn as we speak. He lived a very good life. He was groomed and shorn, his hooves medicated, de wormed, no antibiotics necessary. Surrounded by laughing loving humans, including children to whom they provided such joy. Nuzzled, pet and loved every day. No stressful travel to his final destination. Trauma Free. Just a touch of a usda certified wand to his head and he goes to sleep. The other sheep don't even notice. It's like unplugging a tv."
Pratt, who had recently returned from an Instagram hiatus, noted that he had been raising lambs for six months.
"I'm eating lamb—fresh, farm-to-table lamb," he said in an earlier video post. "They are the happiest lambs on the planet. They are so sweet. And then one day they wake up dead and they're in my freezer. If you're vegetarian, I apologize. I don't mean to be insensitive, but I did have a wonderful lamb lunch."
But the backlash from Instagram users (particularly over Pratt's comment that slaughtering the animal was "like unplugging a tv") was swift and fierce: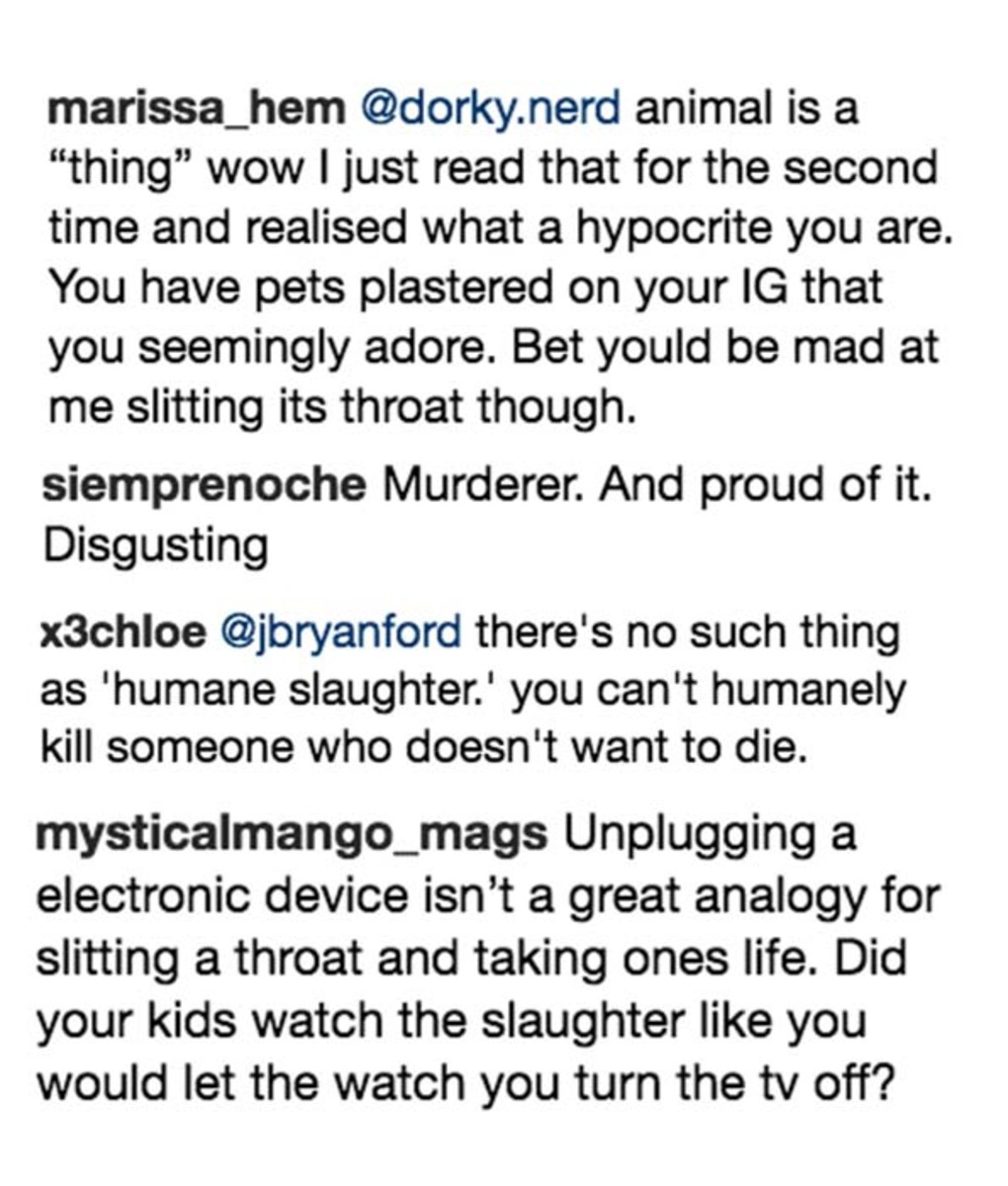 Instagram @prattprattpratt
Still, plenty of others defended the actor for his support of farmers and the agricultural industry in the comments section: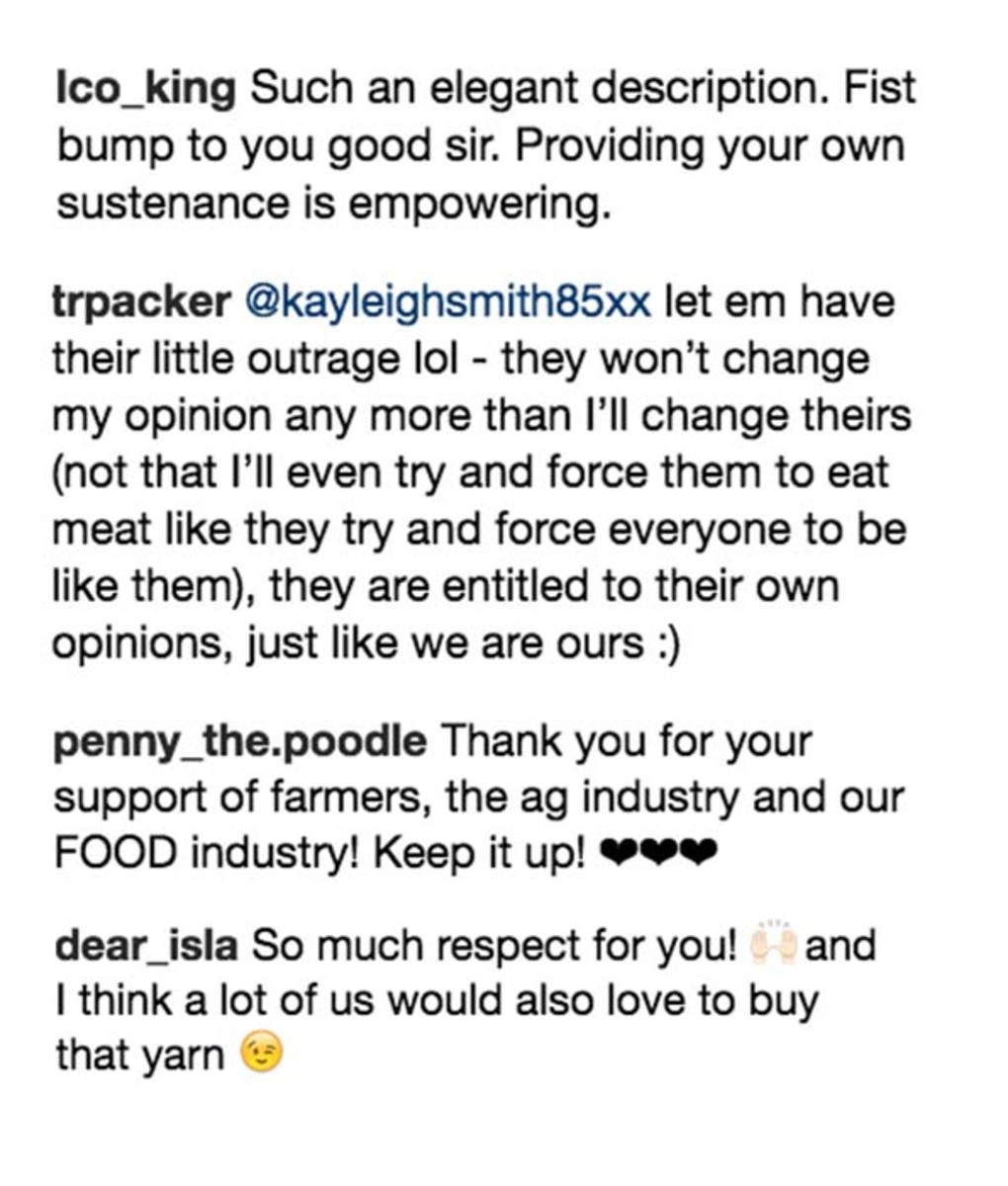 Instagram @prattprattpratt
In a 2017 Men's Fitness feature, Pratt made no secret of his blue-collar upbringing in working-class Washington. "I'm a worker, a guy meant to do a physical job," Pratt said then. "That's what my dad did. That's what my grandfather did. It's the type of work I'd be doing if there were no such thing as acting."
He also called for more unity in American culture. "I really feel there's common ground out there that's missed because we focus on the things that separate us," he said. "You're either the red state or the blue state, the left or the right. Not everything is politics. And maybe that's something I'd want to help bridge, because I don't feel represented by either side. I do feel like I relate to everybody—to the struggles of people both out here and where I grew up. I feel like I could have a beer or a meal with just about anyone and find something to relate to."