Since its discovery in Dec. 2019, a coronavirus (now named COVID-19) has been making headlines as it steadily spread from Wuhan, China, where it was first reported, to other countries around the globe. As of March 2, there are nearly 90,000 confirmed cases of COVID-19 and 3,048 deaths worldwide, and that number is expected to grow. The New York Times reports 88 cases of the virus in the United States with two deaths, both older adults (in their 50s and 70s) who had underlying health conditions. The virus has reached major U.S. cities like New York, Boston, San Antonio, Chicago, and Los Angeles, though as of yet only in one to three cases per city.
Here's what you need to know about coronavirus, including the recent case in New York City, and how you can stay safe at home and abroad.
Updated March 2, 2020.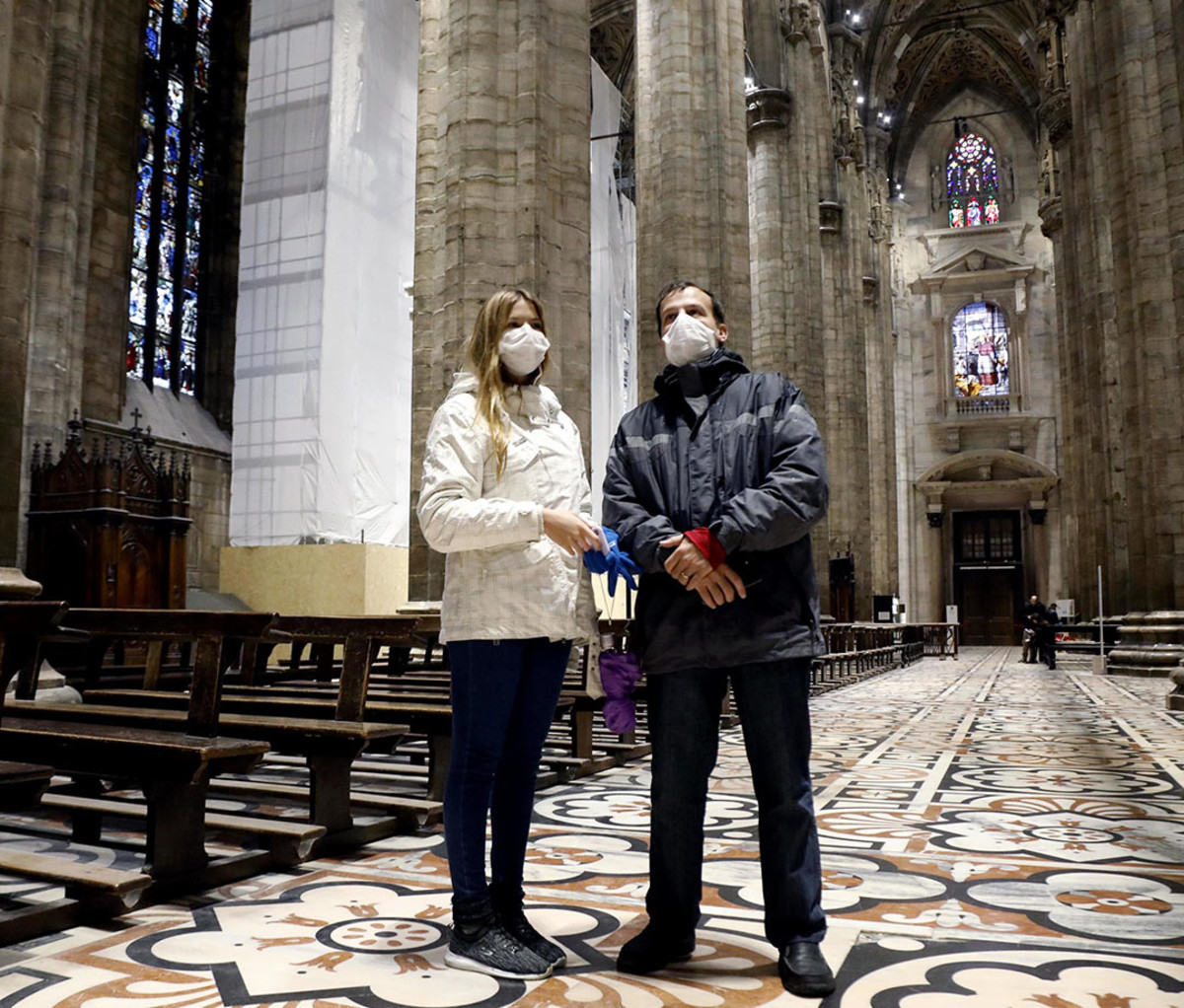 How Much Should I Be Worried?
The CDC has said that the virus presents a very high potential public health threat to Americans. New cases are being confirmed every day. Including the U.S., there are 9,227 cases globally outside of China.
That country has remained the most affected by the virus, with over 80,000 confirmed cases and 2,912 deaths. Outside of China, South Korea has the second-most recorded cases, at 4,335 infected and 26 killed. In Italy, 1,694 are infected and 34 have died. In Iran, 978 have been infected and 54 killed. In the U.S., there are confirmed COVID-19 cases in 11 states, with 44 others from the Diamond Princess cruise ship under quarantine. Fortunately, as of March 2, there have been 45,393 recovered from the virus. Those worried about coronavirus and the risk in their own state or country should consult the live map from Johns Hopkins, updated daily.
Previous weeks have seen anti-alarmist pushback from media and medical officials about the dangers of the flu, which the CDC says children under 4 years of age and adults age 65 and up are especially at risk for. And while there have been far more deaths in the U.S. than there are even cases of coronavirus, that's no reason not to be prepared for a potential coronavirus outbreak.
"It is…more of a concern now that we have had a few more pockets of person-to-person spread," Ramzi Asfour, a California-based infectious disease expert, told Men's Journal back on Feb. 12. At the time, he noted that there have been no deaths in the U.S., which has since changed.
What Is Coronavirus, Anyway?
Coronaviruses are actually a whole class of viruses, and according to the CDC, they're relatively common. In humans, they usually cause only mild to moderate upper respiratory symptoms in people—they're actually a leading cause of the common cold. In 2002 and 2012, two newer human coronaviruses, MERS and SARS, emerged, and they frequently caused more severe symptoms and often led to pneumonia and death.
COVID-19 symptoms have varied from person to person, with some reporting only mild effects while others have become severely ill and died. Generally, the virus causes a fever, cough, and shortness of breath, and rarely sniffles or sneezing, in the people it infects. Symptoms can appear as soon as two days after the initial exposure to the virus or as long as two weeks afterward.
Investigations into COVID-19 are still ongoing, though it's believed to spread like other coronaviruses: through droplets expelled when an infected person coughs or sneezes, including virus left on surfaces after infected individuals touch them, like doorknobs.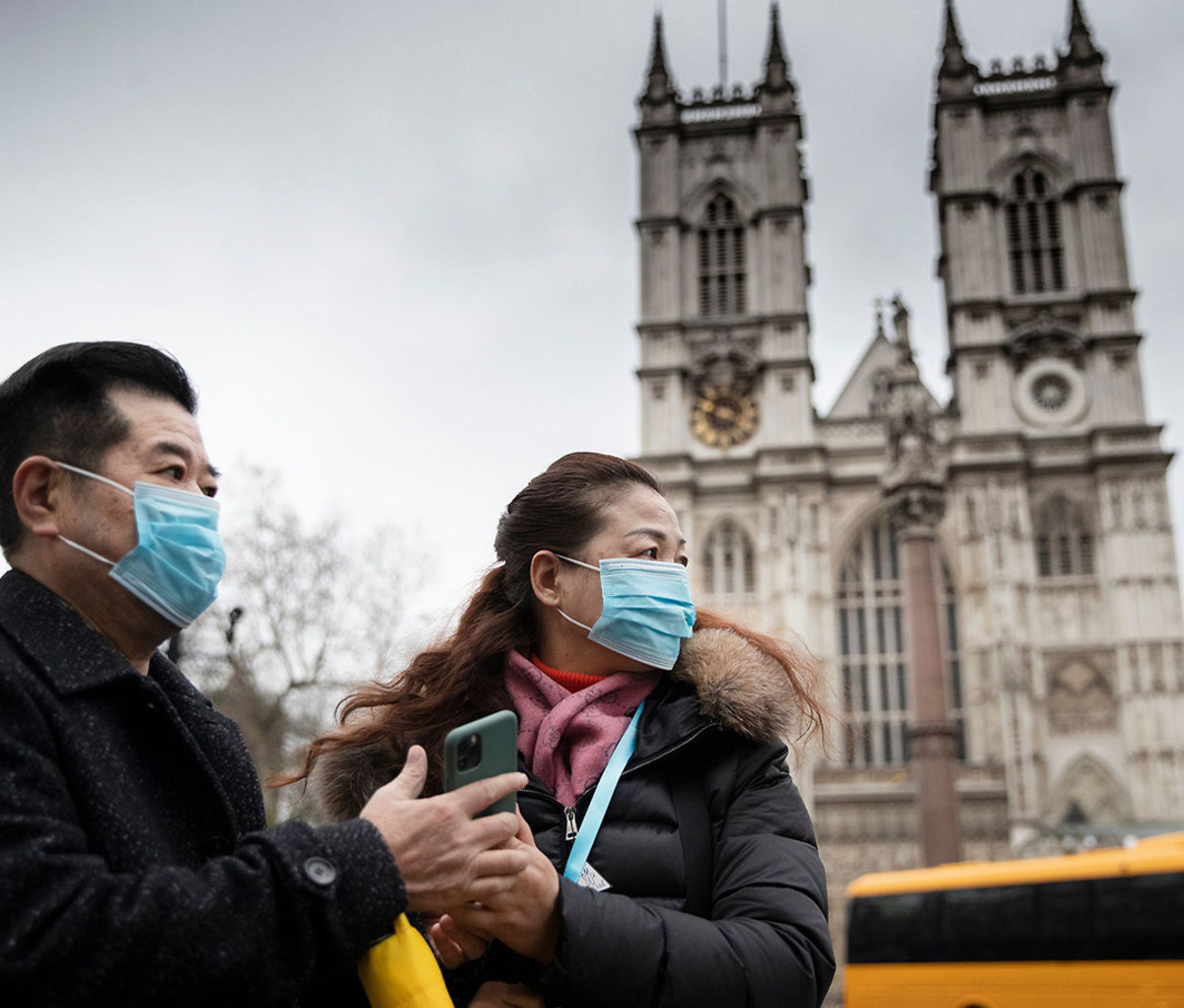 Where Has It Spread?
Since being identified in China at the end of 2019, the virus has spread across the globe. The full country-by-country stats can be found via Johns Hopkins, though due to a shortage of test kits and a delayed response from the government, it's unclear how many cases went unreported in the outbreak's early days. The lack of adequate testing in many countries is one big reason why the scope of a major virus such as COVID-19 can't be known until the virus's aftermath.
Though The New York Times says the rate of infection is slowing in China, it's advisable to wait to see monthslong trends in infection before leaping to conclusions. Additionally, it's important to note, as Asfour did in early February, that outbreaks are just beginning in other countries.
In the weeks since we spoke with Asfour, South Korea has risen from 28 cases to 4,335. Japan has risen from 28 to 256, Singapore from 58 to 106, Hong Kong from 53 to 98, and Taiwan from 18 to 41. Iran and Italy showed few signs in early February that they were significantly at risk for an outbreak, but Italy now has nearly 1,700 confirmed cases, and Iran nearly 1,000. And with cases in California, Washington, and Oregon showing community infection—individuals testing positive for COVID-19 with no travel history to infected countries or contact with known infected individuals—it's far too early to discount the possibility of an outbreak in the U.S.
One nursing home in Seattle is already showing signs that may indicate a potential outbreak, where dozens of individuals are sick and showing symptoms of the disease. The nursing center explained that these individuals have been isolated under protocols, but also said that these cases might just be the cold or flu, which is flourishing in an extended flu season this year.
What About the Case in New York City?
A Manhattan woman tested positive for COVID-19 on March 1, becoming the first case in New York state. "The patient, a woman in her late thirties, contracted the virus while traveling abroad in Iran, and is currently isolated in her home," New York Governor Andrew Cuomo said in a statement.
"The patient has respiratory symptoms," Cuomo continued, "but is not in serious condition and has been in a controlled situation since arriving to New York. […] The general risk remains low in New York. We are diligently managing this situation and will continue to provide information as it becomes available."
The case has been seen as reinforcement in basic preventative measures: If you're showing symptoms in a populated urban area like New York City, don't take public transit, limit your contact with other people, don't cough or sneeze on anything, go straight home, and contact a health professional.
What Are the Experts Doing to Prevent It?
There's no cure as of now, and there won't be a vaccine for at least a year. Right now, officials are focused on containing the spread of the virus.
For that reason, Asfour encouraged prospective travelers to consult the CDC and WHO's travel advisories before making plans in the coming months. Meaning that if you're planning to go to Rome for spring break, you might be out of luck. The CDC recommends avoiding nonessential travel to Italy, China, Iran, and South Korea, with lesser guidance in place regarding Japan and Hong Kong. And unless you want to end up like one of the quarantined passengers aboard the Diamond Princess, the CDC recommends avoiding cruises to or within Asia.
A proclamation from the White House, issued Jan. 31, barred most Chinese immigrants and nonimmigrants from entering the U.S. Many flights to mainland China and Hong Kong have been canceled through April. The World Health Organization updated its global risk assessment of the outbreak from "high" to "very high."
There are many myths spreading about the disease—about the effectiveness of antibiotics (none at all) and various home remedies (also not effective). For a full list of busted myths, check out the WHO's website.
Pressure has increased from President Donald Trump and his administration to fast-track a vaccine, and according to the BBC, some vaccines have already entered animal testing. But the process for approving a new vaccine is long and arduous, and we will likely see many more deaths, abroad as well as possibly in the U.S., before a vaccine is made available.
How Did the Virus Start?
How the disease became prevalent among humans is unknown. The virus began in bats, as coronaviruses are known to travel among birds and mammals, but there's usually an intermediary animal—a vector the virus travels through on its way to humans. In 2002, SARS leaped from bats to civet cats to humans.
The Wuhan-originating virus is thought to have crept into human populations via a seafood and wild animal market, where many of the first wave of infected Chinese people worked. "Bats are rare in markets in China, but hunted and sold directly to restaurants for food. The current most likely hypothesis is that an intermediary host animal has played a role in the transmission," the WHO reported.
In general, the WHO suggests to avoid unprotected interactions with farm and wild animals and to avoid pets if you're sick, if only as a precaution. "At present, there is no evidence that companion animals/pets such as dogs or cats can be infected with the new coronavirus," the WHO said. "However, it is always a good idea to wash your hands with soap and water after contact with pets."
Remember, even if you get sick, it could take up to two weeks before you show symptoms. If you were in China in the past two weeks, it's recommended that you monitor your health closely for symptoms and to let your doctor know immediately if any surface.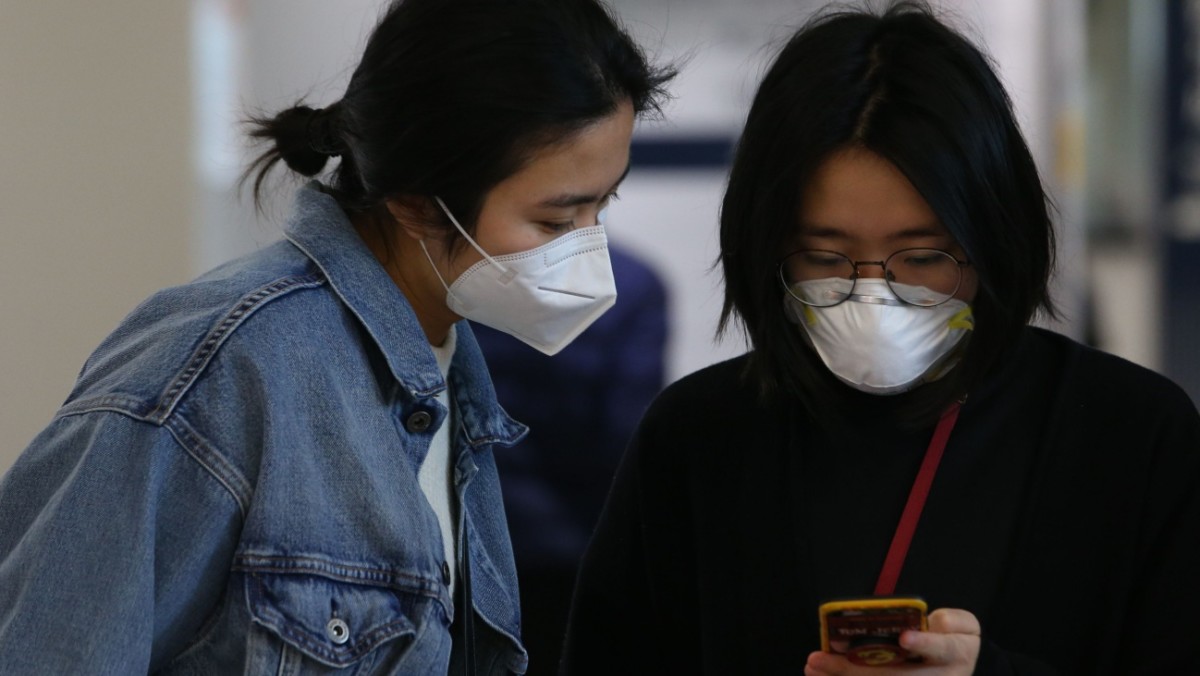 How to Stay Safe
To avoid the virus, the WHO and CDC recommend following the usual battery of prevention practices: Wash your hands with soap and water for at least 20 seconds; avoid touching your eyes, nose, and mouth; and avoid close contact with sick people, being careful to stay at home if you're sick.
"Wash your hands. And don't touch your face," Asfour stressed. He also emphasized the value of maintaining personal health and a good immune system: "Adequate sleep has been shown to significantly reduce rates of acquisition of viral infections," he said.
Also make sure you have adequate vitamin D and vitamin C levels, and eat a healthy, balanced diet. That will keep your immune system in top shape.
"Those things are extra important when there's an outbreak," Asfour said, "but they're also just routine recommendations."
If you're feeling under the weather, cough and sneeze into a tissue, avoid close contact with others, and disinfect your surroundings to stop the spread of the virus. And most importantly, don't ride the train, take a bus, go to the store, or go into the office.
What about the surgical masks people are wearing? They're largely unnecessary, and the evidence on their effectiveness is "sketchy," Asfour said. The masks are so thin and loose that they are hardly effective, and moreover, they need to be replaced every few hours, which most people don't do. "Most people don't wear them correctly," Asfour said. "Outside of healthcare settings, they have not been shown to be helpful."
If you need a mask, EcoWatch recommends a half mask, like one you would see at a construction site or in an aerosol factory. But try not to stock up. People rushing to buy them are causing a shortage for hospitals and clinics.
"Don't panic and order a bunch on Amazon," Asfour said, "because people who might actually need them will not be able to get them."
Asfour explained that the utility of masks is for preventing sick people from spreading bacteria. If you're already sick, wearing a surgical-style mask that covers your nose and mouth can help prevent you from spreading pathogens (this is standard practice for flu patients, he says). But there's no reason for healthy people in the general population to wear them.
For access to exclusive gear videos, celebrity interviews, and more, subscribe on YouTube!