Working out may clean up your body and mind, but the gym itself is actually one of the dirtiest places you walk into. In fact, every time you do a chest press or bicep curl, you're at risk of getting seriously sick thanks to the hoards of bacteria brimming on your favorite pieces of equipment, according to a new study.
Equipment retailer FitRated sampled 27 different pieces of equipment at three different chain gyms to determine just how disgusting our favorite place really is. The results? The average treadmill, exercise bike, and free weight are all teeming with more than 1 million germs per square inch apiece.
To put that into perspective, that's significantly more than the go-to germ hotspot—the bathroom. The average free weight harbors 362 times more germs than a toilet seat, a treadmill 74 times more bacteria than a public bathroom faucet.
The Percentage of Men Who Don't Shower Everyday Will Surprise You >>>
Tests on all three types of workout equipment revealed gram-positive cocci, gram-negative rods, gram-positive rods, and Bacillus—bacteria strains which can cause skin, eye, ear, and respiratory infections and are often also antibiotic resistant.
So how do you protect yourself without giving up your gym membership? FitRated advises you to wipe machines and equipment down with disinfectant before and after you use it and minimize the amount you touch your face pre-shower. You can also check out three ways to avoid germs in the gym to keep the space a real health haven.
10 Gross Problems Fit Guys Have >>>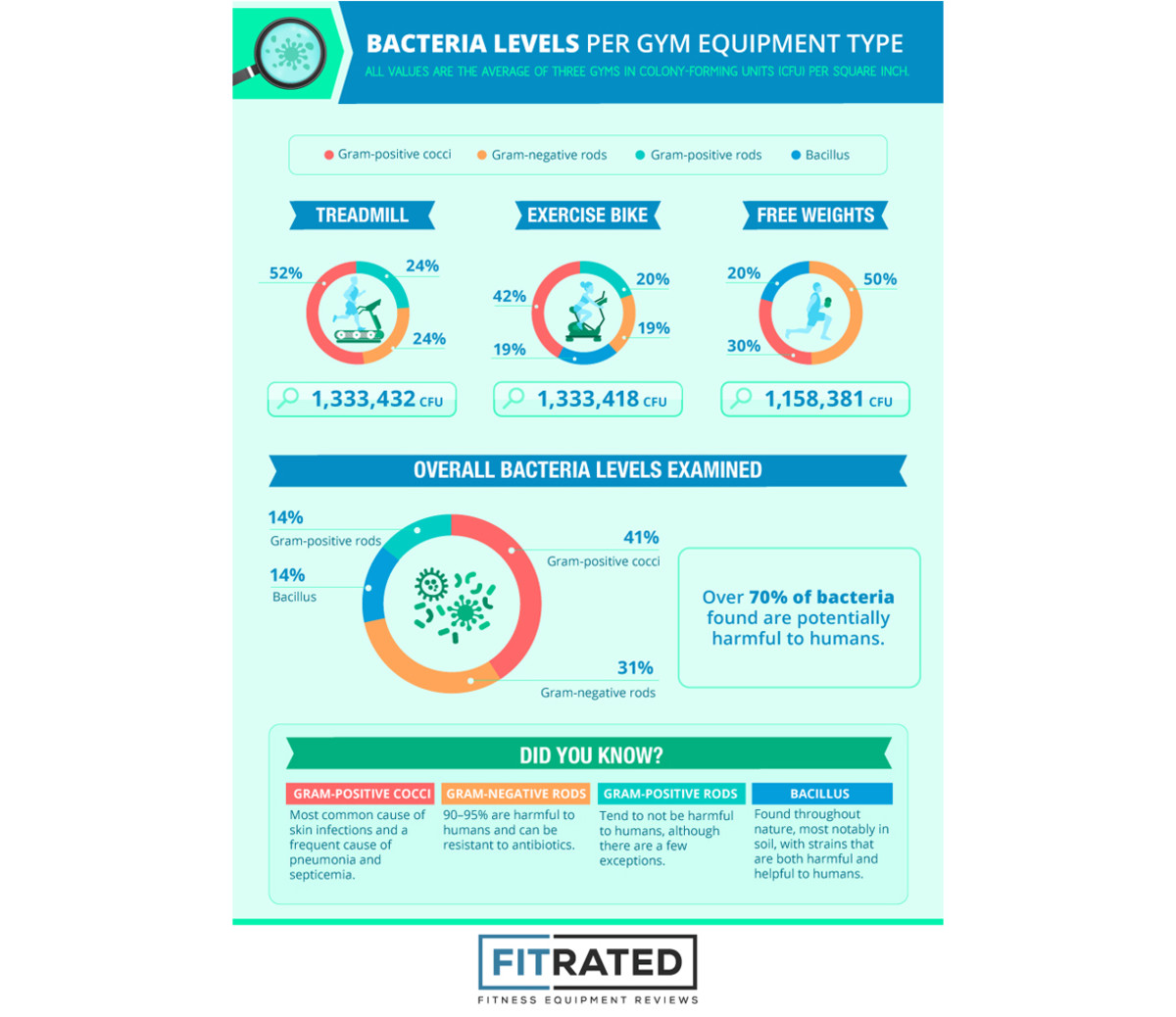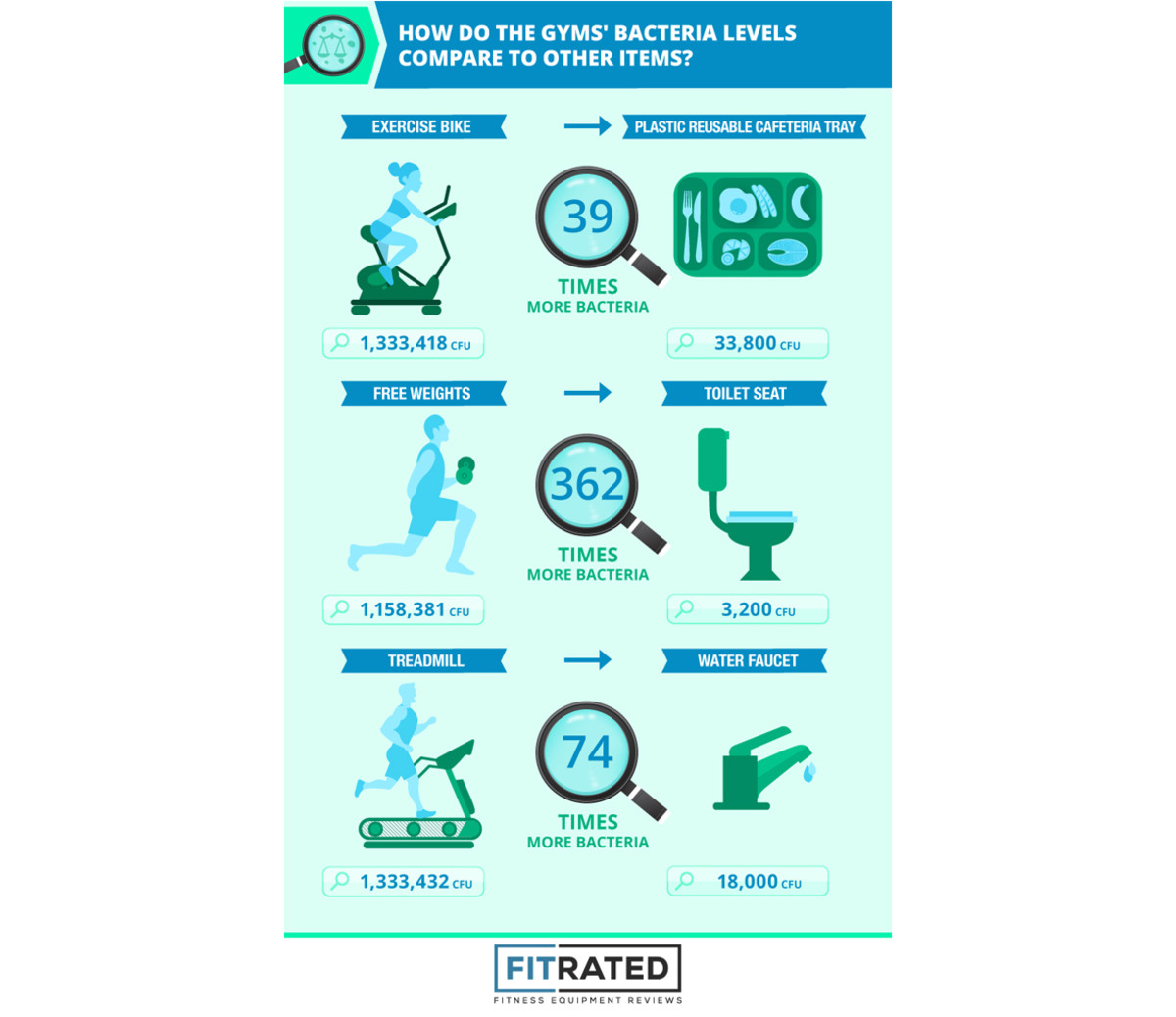 For access to exclusive gear videos, celebrity interviews, and more, subscribe on YouTube!