Every kid growing up playing sports dreams of playing in the big leagues one day. What fuels those dreams and those inspirations? Chances are it's their favorite professional athlete. But in this instance there's just as much inspiration coming from the sidelines. ESPN's on-air personality Israel "Izzy" Gutierrez (@IzGutierrez), 39, went from a high-school heavy weight to a marathoner, lifter, and a powerhouse on the flag football field.
Hardbody aside, he's also put his brain muscles to work and built a career and reputation that's afforded him the opportunity to report on some of the most exciting games in sports and interview some of the best athletes in the country.
From fat to skinny to shredded
It all started back in his sophomore year in college. "I grew up kind of large and I'm sure a lot had to do with just being uncomfortable with who I was," he says. And like for many others, it didn't come easy, and even proved to be a struggle at first. "My weight fluctuated up and down through my twenties," he explains. But things turned around when he decided to put himself to the test and attempt to run a marathon. "It was something I never thought I'd be able to do, but then I said, 'all right, let me just do it," he says. After training on his own, he completed his first marathon in 2009.
With a marathon under his belt and his extra weight ending up miles behind him, Izzy decided to step things up even further while in his early thirties. His choice: P90X. "I was doing that for a couple years and then that's probably the first time I'd ever got to the point where I was in shape, like really good shape," he explains.
And he wasn't done there. Blazing through the non-stop high intensity demands of that program [P90X] wasn't enough. He was then introduced to a personal trainer and began working out in a gym approximately six days a week. His sessions now include a lot of weights, speed training, foot drills, explosive plyometrics, and even one day outdoors. He combines this with a pretty serious commitment to flag football. In fact, a lot of his training revolves around enhancing his athletic performance. "You can make the mind to muscle connection when you're out on the football field, then can say 'wow, I really need to work on my glutes,' or something," he says.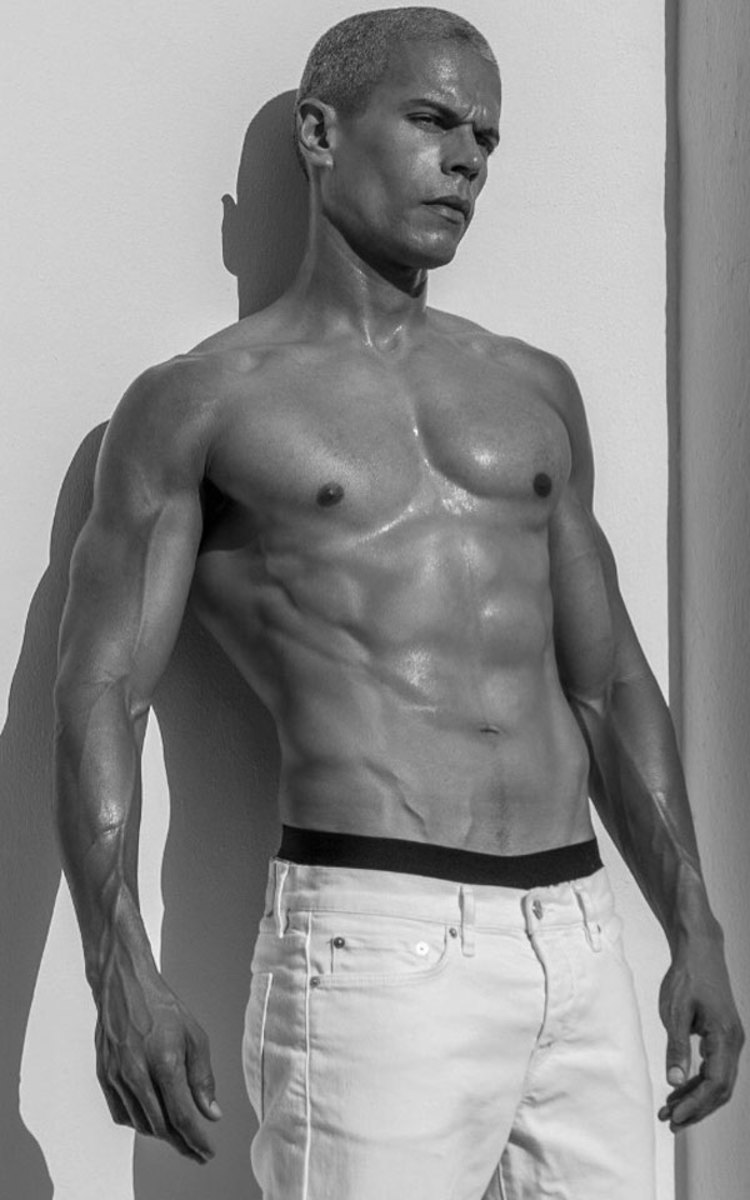 From muscle growth to career growth
Most college kids don't know what they truly want to do until they try it. Although a journalism major, Izzy was taking classes like accounting and court reporting but eventually asked himself, 'Why am I taking all these classes I can't stand?' So in his Junior year, he signed up for a sports reporting class and by the time his senior year was ending he was basically a freelancer for three newspapers across the state of Florida. At the tender age of 22, he was surprised by the offer he received from The Palm Beach Post: The Marlins beat. "I was like 'wait a second, you realize I'm just out of college and I'm not really supposed to be covering a Major League baseball team?'" He then moved on to cover the Miami heat for the Miami Herald and started doing TV for ESPN in 2008. Four years later, he officially joined the ESPN organization. He credits his success to being in the right place at the right time—but we'd argue it's due to the same level of commitment and discipline that it takes to transform your body. Except in this case it's done with a pen and paper rather than dumbbells and running shoes.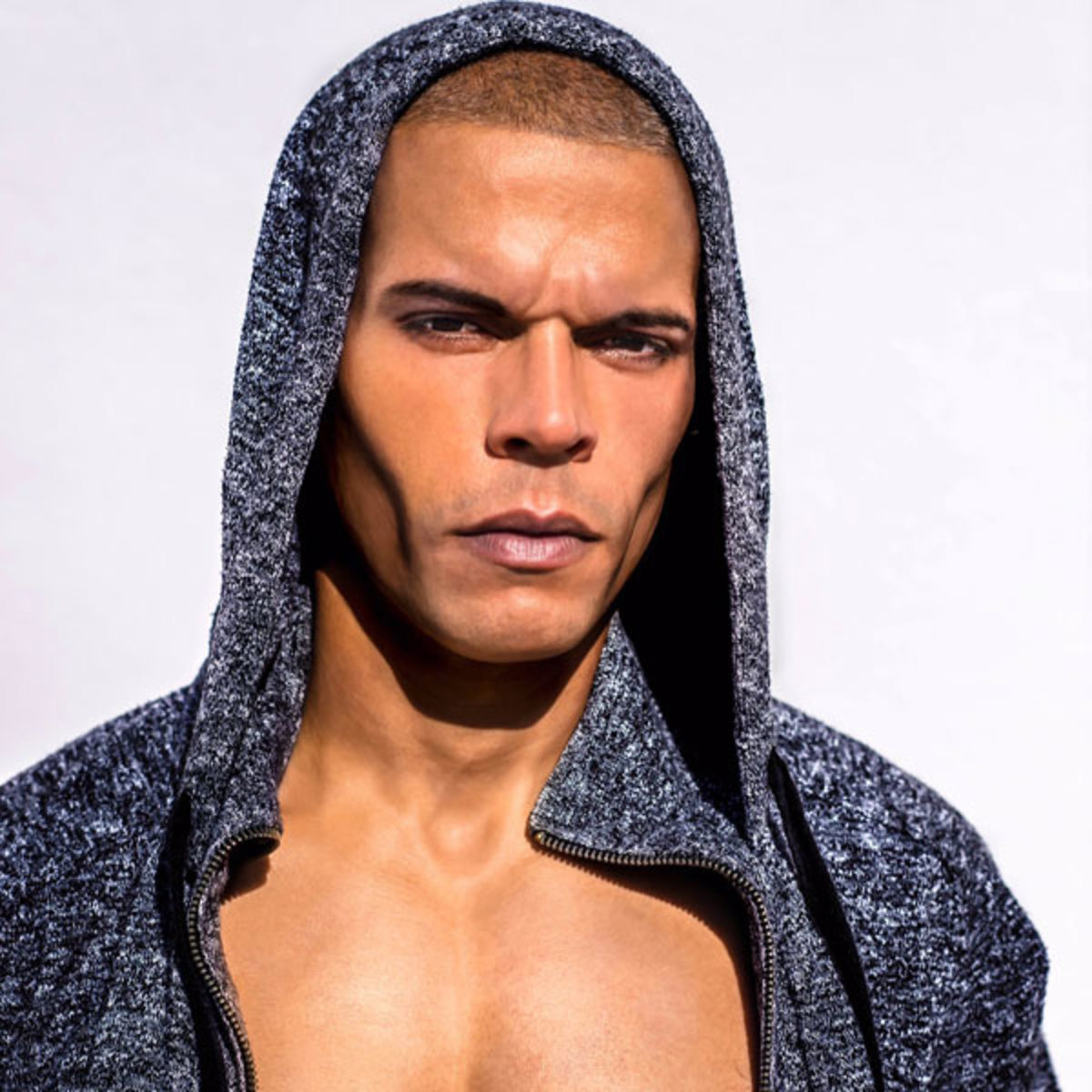 Living (and working) among the legends
"My favorite athlete and this will be until the day I die because it was throughout the formative part of my career, is Dwyane Wade [guard for the Chicago Bulls]," says Izzy of one of the many pros he's met on the job. "I really watched him mature and grow and evolve over the years and he's such a well rounded human being right now."
Interacting with the likes of Wade is just a part of the job. Sometimes they even get to know each other on a personal level. Chandler Parsons, forward for the Memphis Grizzlies, for instance, joked about Izzy's ripped physique saying, "Man, you're going to have to start testing these writers."
However, interviewing Head Coach of the Spurs Gregg Popovich ('Pop'), which he'll do again this Sunday, is a whole other beast. "All I want for Christmas is to either not be embarrassed on television or to just be crazy embarrassed on television," he jokes. Let's hope Pop is in jolly spirits.
To catch Izzy sideline reporting for the Chicago Bulls at San Antonio Spurs tune into ABC at 5pm ET on Christmas Day.
For access to exclusive gear videos, celebrity interviews, and more, subscribe on YouTube!