Actors hitting the gym to transform into superpowered heroes and villains for big Hollywood films is a tough task. But it might be just as hard—or even harder—to portray a real-life firefighter.
That's what actors Josh Brolin, former Men's Fitness cover star Miles Teller, Taylor Kitsch, and James Badge Dale learned while filming Only the Brave.
In the film directed by Joseph Kosinski, Teller, Brolin, Kitsch, and Dale portray members of the real-life Granite Mountain Hotshots, a firefighting regiment based out of Prescott, AZ, that battled to put down the Yarnell Hill Fire in 2013. The group tragically lost 19 of its 20 firefighters in the wildfire, which was one of the deadliest—and largest—in American history.
Brolin, who's playing both Cable in Deadpool 2 and Thanos in Avengers: Infinity War this spring, beefed up his physique for those films—and it definitely helped him on this one as he learned how to dig trenches, clear brush, and handle some very dangerous equipment.
In the video above, the actors speak about the training they underwent for the film, including an intense, 10-day firefighter bootcamp that got them in shape to handle the physical scenes of the film.
One of the best-reviewed films of 2017—it was "Certified Fresh" at 88% on Rotten Tomatoes—Only the Brave is available on Digital HD on January 23, and Blu-ray and DVD on February 6.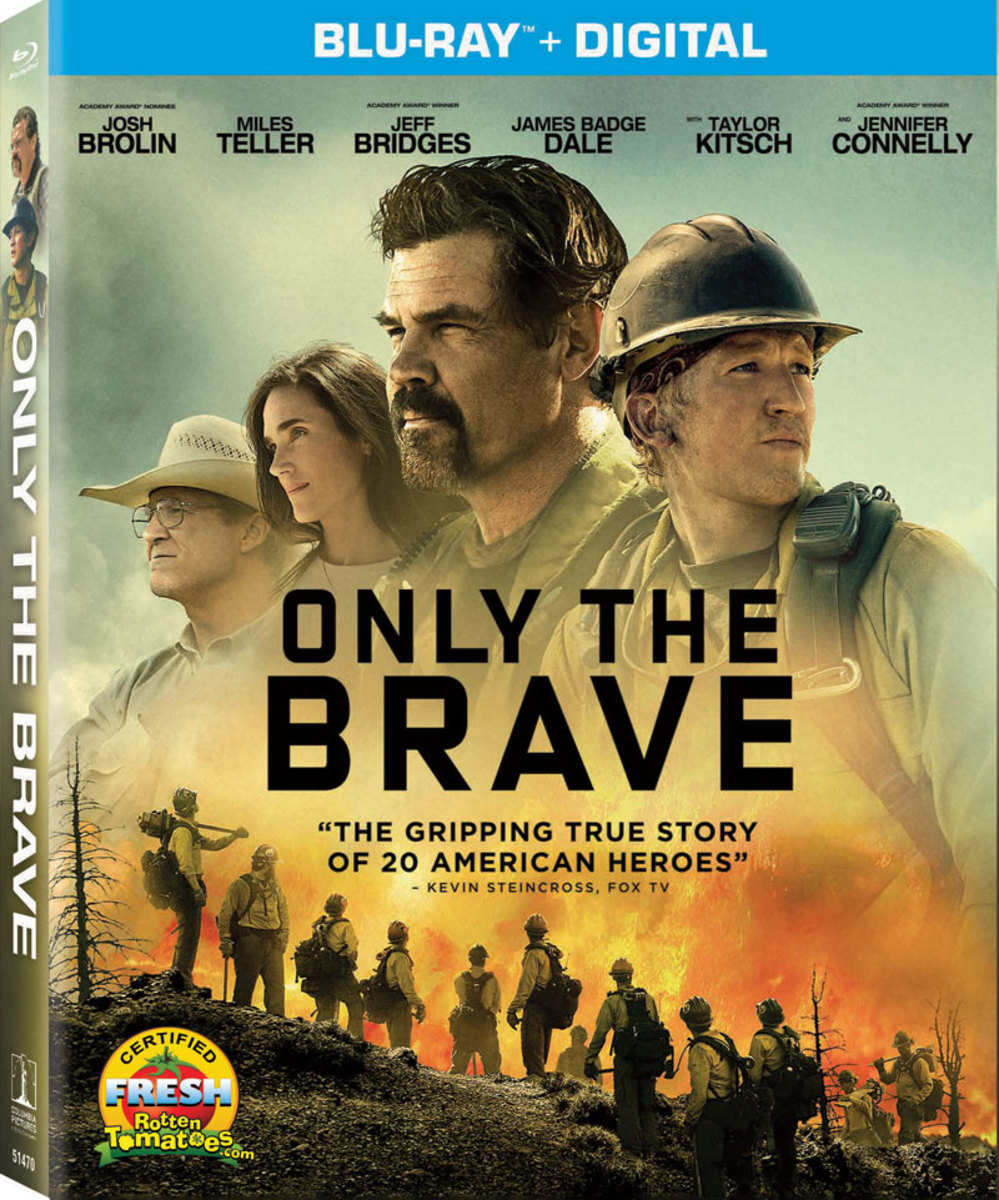 Columbia Pictures / Only the Brave