When adventure athlete and long-distance paragliding champion Gavin McClurg signed up for the infamous Red Bull X-Alps race, he went all in. Just finishing is hugely ambitious, and he wanted to be the first American to achieve the feat. Since its inception in 2003, only 11 percent of participants have finished what is one of the longest, most brutal adventure races on the planet. Starting in Austria, racers must make their way over the Alps to Monaco using only a Paraglider Wing and their two feet. During the 8- to 12-day event, Red Bull X-Alps participants will fly upwards of 600 miles while walking 300 miles and amassing 130,000 vertical feet of climbing — that's the equivalent of summiting Everest from sea level four times.
McClurg, a 42-year-old ex-ski racer with a history of knee injuries knew he had his work cut out for him. Flying his paraglider would be the easy part. Carrying the 45-pound load for long distances and climbing at high speed on variable surfaces was another story. "I definitely had lots of reservations about the whole deal," McClurg says, "then I met Ben Abruzzo, and he convinced me that with enough hard work and training I could do it."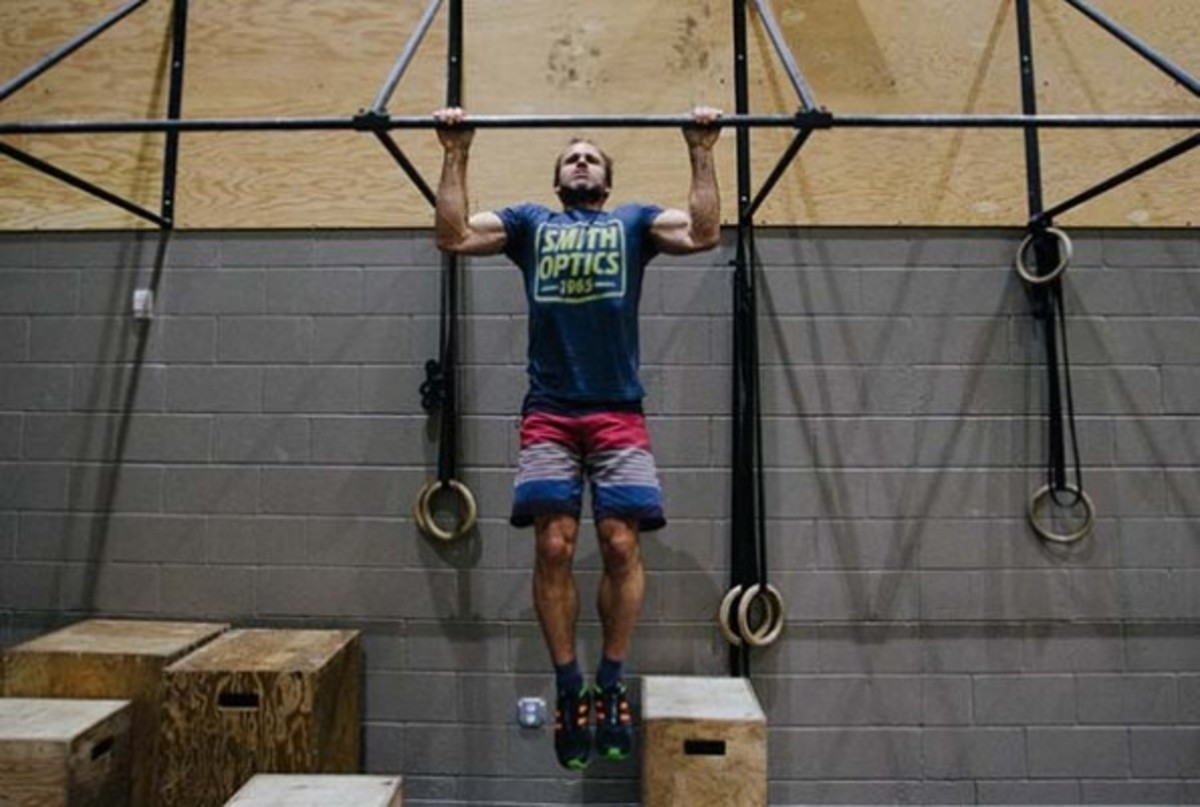 (Courtesy Jody MacDonald)
Abruzzo, a CrossFit guru and former U.S. Army platoon leader in the 101st Airborne division created daily and weekly regimens designed specifically for McClurg. "We focused on three things," says Abruzzo. "First, build musculature for pain-free knees and legs that would climb any mountain, then a solid trunk to keep his posture from going to shit, and, finally, shoulders, back, and arms capable of supporting his pack for long distances."  
We'll never compete in the X-Alps, but we can all benefit from strong legs and pain-free knees. This quick, intense workout taken from Gavin's daily routine will help prepare any skier, cyclist, runner, or backpacker for their next adventure.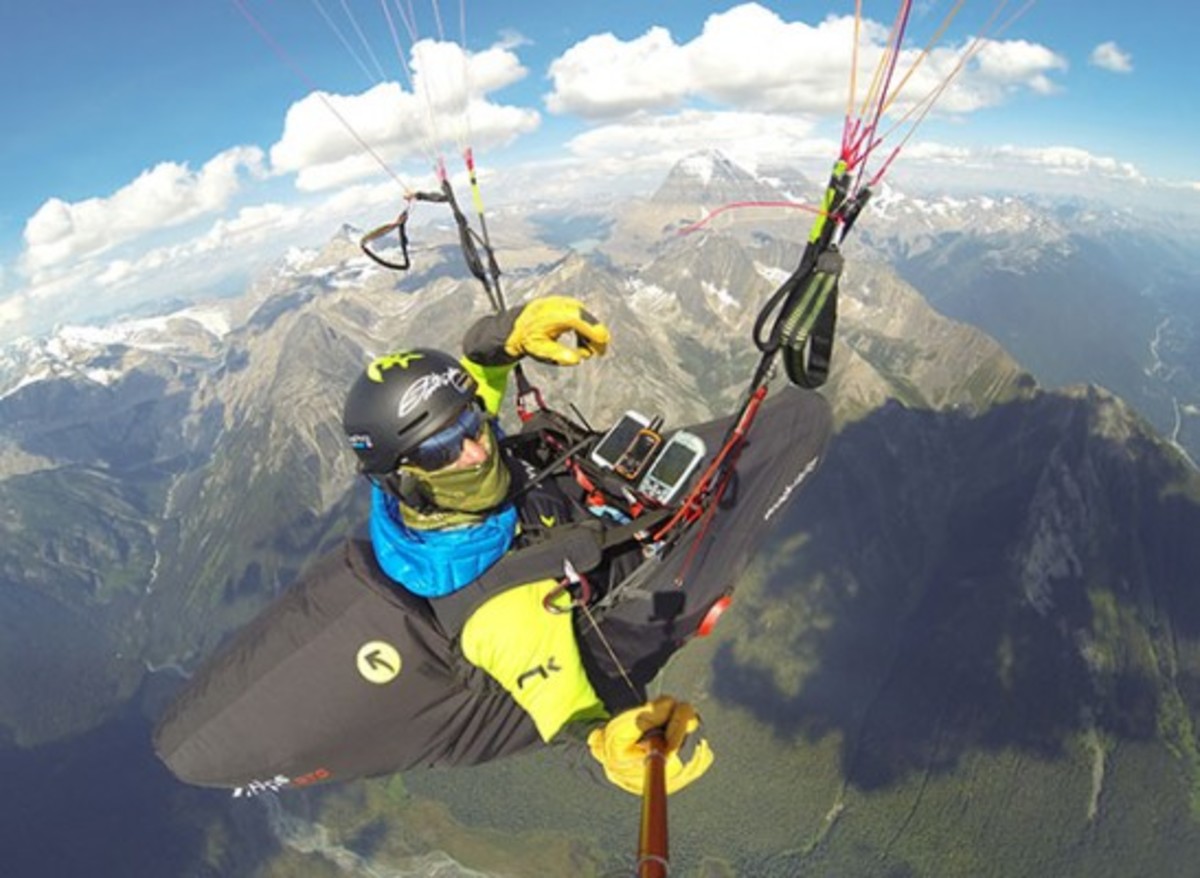 (Gavin on glide towards Mt. Robson during the Rockies Traverse this August. Courtesy Gavin McClurg)
McClurg's Climb-Any-Mountain Workout
Warm Up
10 meters knee hug to lunge 
30-second plank
25 meters bear crawl
Repeat for four sets
Aerobic Strength Training
Part A: 
Do five rounds of the following movements, and rest two minutes between each round:
Eight Power Cleans (put 70 percent of your one-rep maximum on the bar).
Three minutes of rowing (aim for at least 750 meters).
Rest five minutes.
Part B:
Do four rounds of the following movements, and rest two minutes between each round:
Six front squats (put 70 percent of your one-rep maximum on the bar).
Two minutes of rowing at maximum speed.
No rest, move immediately to next part of workout.
Part C:
Do five rounds of the following movements with no rest:
10 strict pull-ups.
One minute in plank. 
Cool-Down Stretches
Roll pecs, glutes, and shoulders with a lacrosse ball against a wall.
Hold pigeon pose for three minutes on each side.
For access to exclusive gear videos, celebrity interviews, and more, subscribe on YouTube!