Morning, dudes. Here's the latest in cool stuff to start your morning:
FINALLY: Former Men's Fitness cover guy Jon Hamm won an Emmy for the final season of his epoch-defining performance as Don Draper in Mad Men. He had been nominated seven times previously, so IT'S ABOUT DAMN TIME, EMMY VOTERS. [The Verge]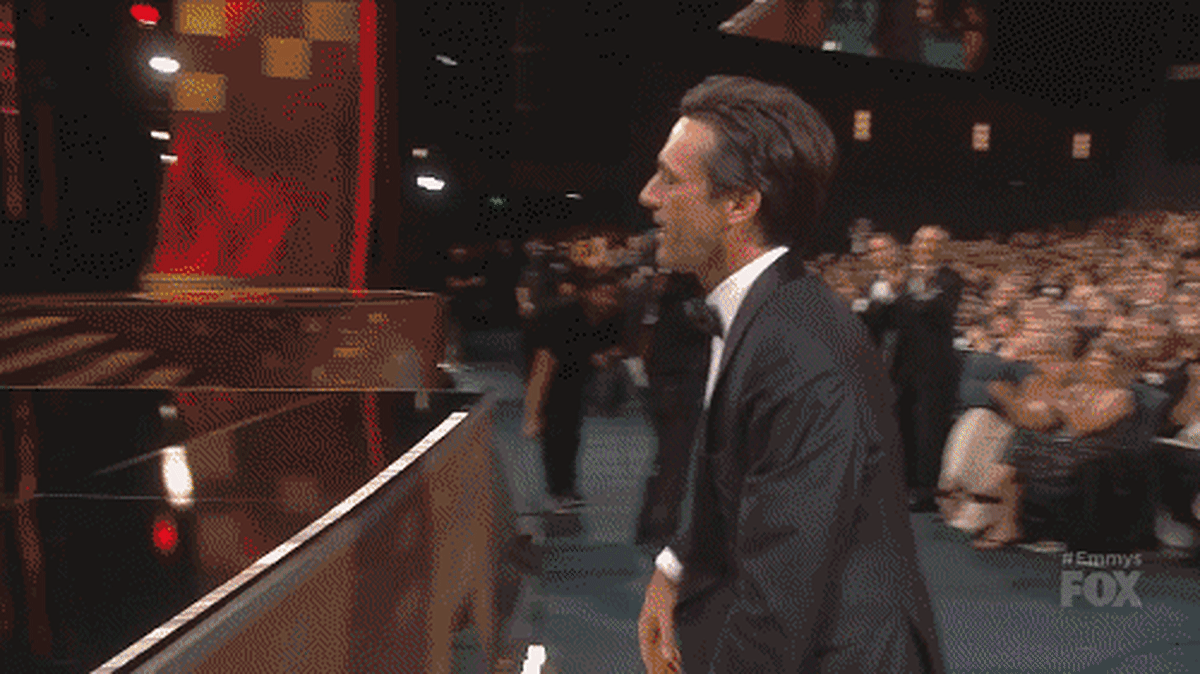 All Rise: Comedian Tracey Morgan made a surprise appearance at the Emmys on Sunday night to present the award for Outstanding Drama Series. Morgan, who was seriously injured in a car crash in June 2014, is set to host Saturday Night Live on October 17.
Westeros Conquers TV: Former Men's Fitness cover guy Nikolaj Coster-Waldau was on hand to accept at least one of the twelve Emmys won by Game of Thrones, including best drama series—a record-breaking number. [BBC News]
Interpretive-Dance-as-Touchdown: The superhuman electric Kryptonian-come-to-earth known as Cam Newton scored six points in style this Sunday when he literally flipped over Texans safety Rahim Moore—and perfectly stuck the landing. [NFL]
New WWE Intercontinental Champion: Kevin Owens (he puts both the "KO" AND "tank" in "KO tank top") defeated Ryback for the WWE Intercontinental Championship belt. Veteran luchador Sting also made an appearance, giving Seth Rollins a run for his money before ultimately bowing out. [Sporting News]