The Starvation Diet We Can't Endorse: Australian burlyman Chris Hemsworth lost a serious amount of muscle for his role in the upcoming movie In the Heart of the Sea, in which he plays the first mate of the doomed whaleship Essex, the infamous maritime disaster that inspired Herman Melville to write Moby Dick. "Just tried a new diet/training program called 'Lost At Sea,'" Hemsworth wrote in his Instagram post. "Wouldn't recommend it." Hemsworth and his fellow actors were forced to cut their diets to "5, 6, 700 calories a day" for "a good three or four weeks," he told ET online.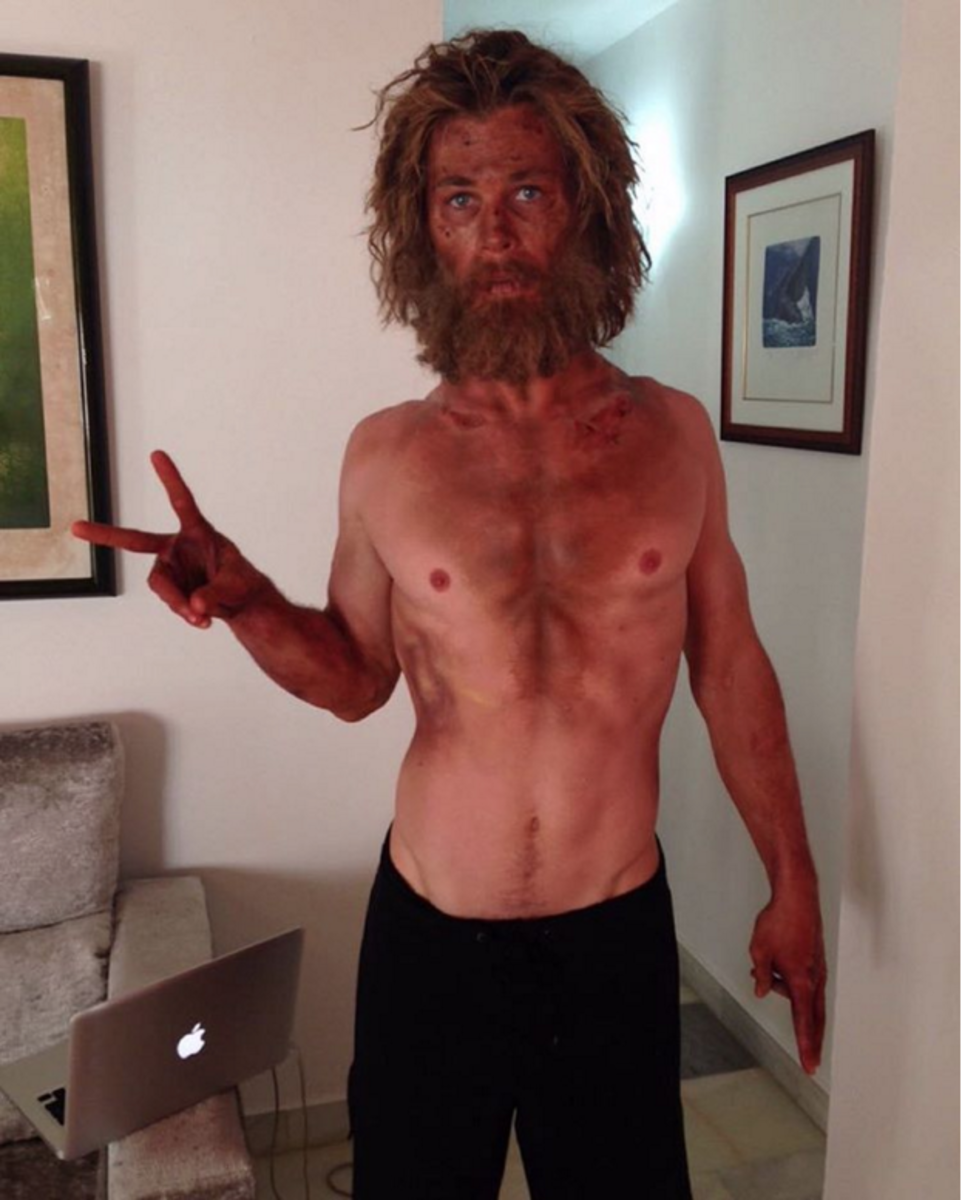 If You Can't Take the Heat: Cooking meats at lower temperatures for a longer amount of time—using methods like roasting and baking, in other words—can lower your risk for different types of cancer, according to a new study published in the journal Cancer. [NPR]
Fattest Guy Touchdown: Dontari Poe, the Kansas City Chiefs' 346-pound defensive lineman, literally launched himself through the line for a 1-yard touchdown against the San Diego Chargers on Sunday—and in doing so, usurped William "The Refrigerator" Perry as the heaviest NFL player to score touchdown. [Washington Post]
It's Complicated: Facebook is experimenting with ways to "improve the experience when relationships end" by limiting the number of posts you and your ex will see from each other. [HuffPo]
Hamm Solo: At this point, anyone with an Internet connection is probably feeling a little saturated with Star Wars teasers and rumors and merchandising and whatever else. So what better than a spoof on Saturday Night Live, starring not only Jon Hamm and Emma Stone, but also actual Episode VII actors Daisy Ridley and John Boyega.