$100 Million Man: Love him or hate him—and there are plenty of people in either camp—new UFC featherweight champion Conor McGregor is now the biggest fighter in UFC history—and that's according to the organization's top man. Lorenzo Fertitta, UFC's chairman and CEO, told ESPN's Darren Rovell that the brash Irishman will become the first person in the history of the sport to be worth $100 million. [ESPN]
Marathon Swag: Adidas has unveiled its official 2016 Boston Marathon Anthem Jacket, a throwback "Equipment Green" colorway that pays homage to the 120th running of the legendary race and the 25th anniversary of its Anthem Jacket. The jacket will be available for $110 on adidas.com beginning December 20.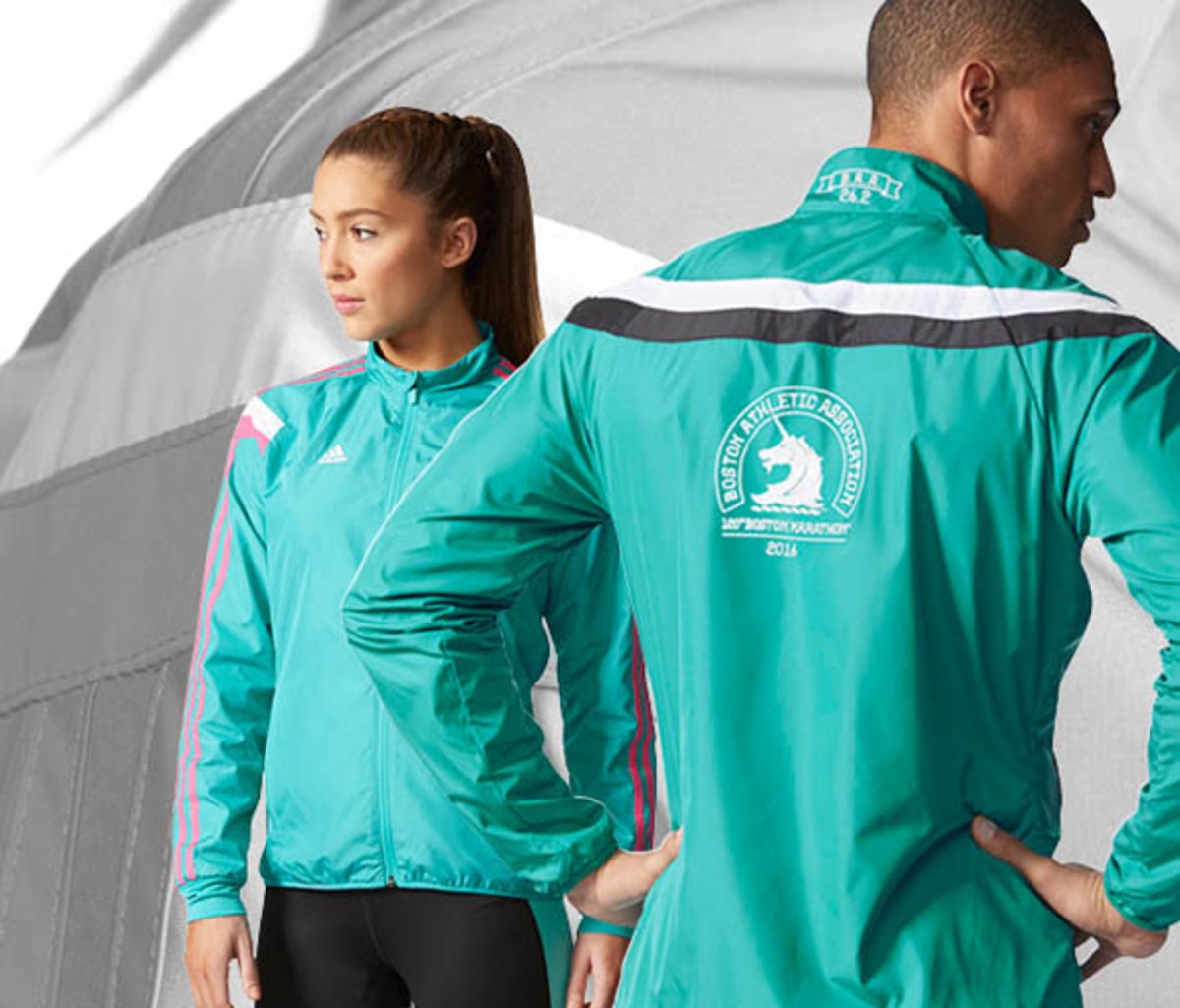 Feel the Power of the Schwartz: Star Wars: The Force Awakens opened in London Wednesday night, so Disney celebrated by lighting up Nelson's Column—an iconic London landmark—like a lightsaber. The tab? £24,000. So worth it.
So Disney paid £24k to turn Nelson's Column into a light saber. Really? pic.twitter.com/P9l5nmO8kG

— Gill (@CatnapMistress) December 17, 2015
Cure for the Common Cold?: We already knew that regular moderate exercise is good for boosting your immune system (among other things, of course). But new research suggests that's because the mild inflammation associated with muscle repair—which we experience as soreness after a good workout—primes the body's immune system to respond more effectively against sickness. [New York Times]
Highway Hack: George Hotz, the young hacker who made a name for himself as the first person to hack the iPhone, has a new technological feat under his belt: He's created a self-driving car in his garage, rivaling even the multimillion dollar efforts of companies like Tesla, Google, and (reportedly) Apple. The best part: his car totally works. [Bloomberg]
King of the Dinosaurs: Berlin has a high-profile new resident: Tristan, a huge, mostly intact tyrannosaurus rex skeleton, who will live at the Berlin Museum of Natural History for the next three years. [Gallery at DW.com]
Life on the Edge: Scientist Hashem Al-Ghaili posted this video of divers at Silfra, a crevasse in Iceland's Thingvellir Lake, where the gap between the North American and Eurasian continental plates is a few feet wide. It's one of the best diving sites in the world, and geological equivalent of that road across the West when your dad insisted you get out of the car and take a picture at the Four Corners.