"We Ghost-Ridin' the Camel!": Marshawn Lynch sure seems to be enjoying his new retirement, redefining "Beast Mode" during a trip to Egypt with American Football Without Borders. (The camel he is riding seems indifferent.)
Midnight Snack Attack: Hungry before bed? Pick foods high in tryptophan and magnesium, which will help your body wind down and get the nutrition you need. Another good tip: Eat omega-3 fatty acids during the day, since they'll knock down hunger pangs and give your body a reliable source of clean energy. [The Wall Street Journal]
The Ice Man Sprinteth: Cameron Naasz became the first American world champion in Ice Cross Downhill, a notoriously demanding hybrid between downhill skiing and ice racing, at the championship in St. Paul, Minnesota. The broadcast of the finale will air Saturday, March 5 at 4:30 pm ET on FOX Sports.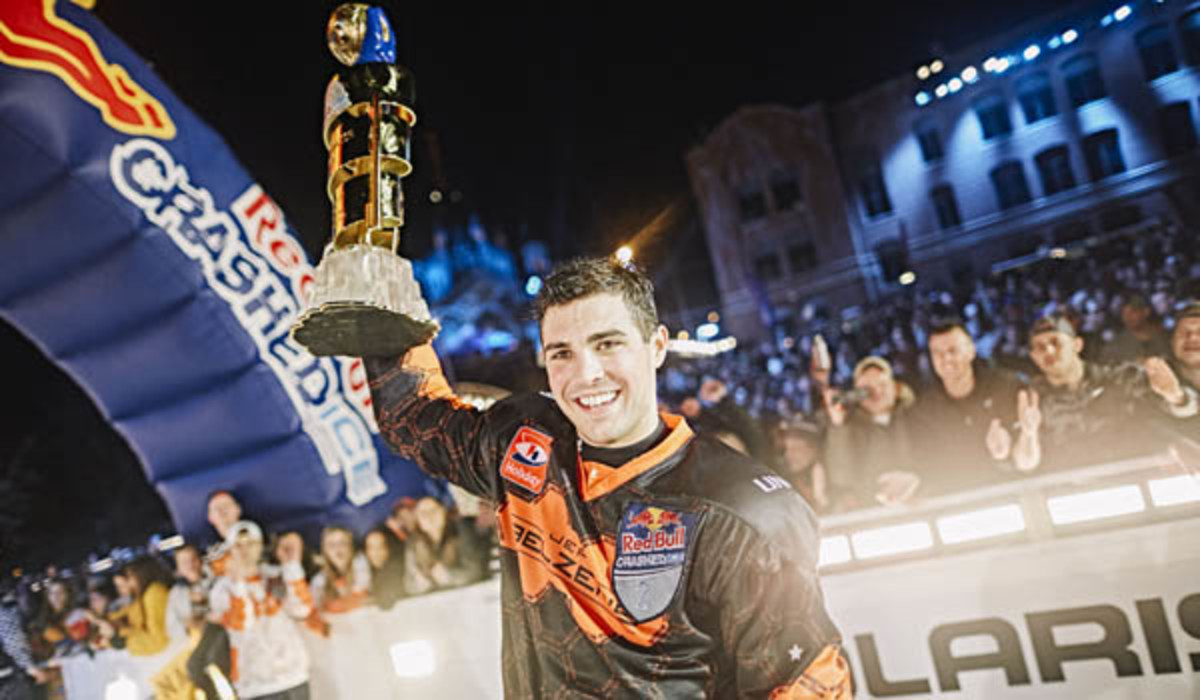 Va-Va-Voom: Bugatti unveiled its new Chiron in Geneva on Monday. With 1479 horsepower and 1180 lb.-ft. of torque under the hood, it dusts the Veyron in sprints, and hits a max speed of 261 mph—although there are rumors it could go even faster. [Road & Track]
A New Look for U.S. Soccer: America's governing soccer federation unveiled its new crest on Monday, showcasing a more modern look and—for the women's team, at least—three stars signifying three World Cup victories.
He Is Groot: Vin Diesel is stoked for Guardians of the Galaxy 2. (At least that's what we think he means by "happy creative.")