What's up, dudes? Here's some cool stuff from around the Internet on this Thursday, October 22, 2015:
Shoe of the Future: Nike has created a working model of the self-lacing MAG shoes that Marty McFly wears in Back to the Future Part II—and it's launching the limited-edition kicks with self-lacing "power laces" by delivering the first pair to Michael J. Fox.
The Nike MAG will be offered through a limited-edition release, available only through auction, with all proceeds going to the Michael J. Fox Foundation for Parkinson's Research. [Nike]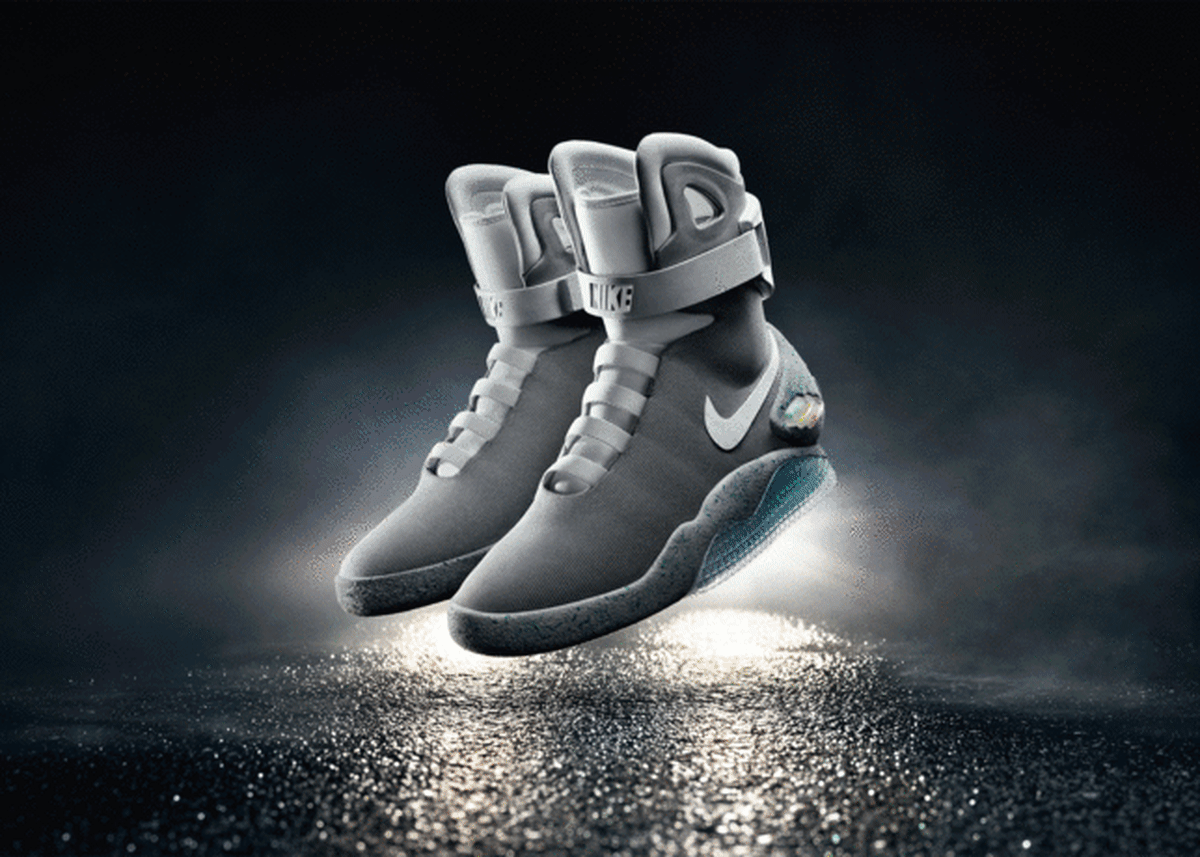 The Door's Open But the House Ain't Free: The beach bungalow in Long Branch, New Jersey, where a young Bruce Springsteen wrote "Born to Run," "Thunder Road," and "Backstreets" is up for sale—and it can be yours for a cool $299,000. [TODAY]
One Star, Would Not Recommend: Amazon is literally suing more than 1,000 people who write fake five-star reviews of products for companies, who then pay the phony reviewers, the retail giant said. [Yahoo! News]
Watch This: The Apple Watch will be a little less buggy and have a much longer batter life thanks to a new WatchOS update released Wednesday. The update should also improve location sources. [TechRadar]
Cavs Unveil Alternate Jerseys: Check out the gallery here.
For access to exclusive gear videos, celebrity interviews, and more, subscribe on YouTube!