Mano a mano!
In this month's cover story, I sat down for a long, in-depth Q&A with UFC president Dana White. We talked leadership, success, and why "no one has ever tried to fight [him]!" Read the interview here.
Eat This!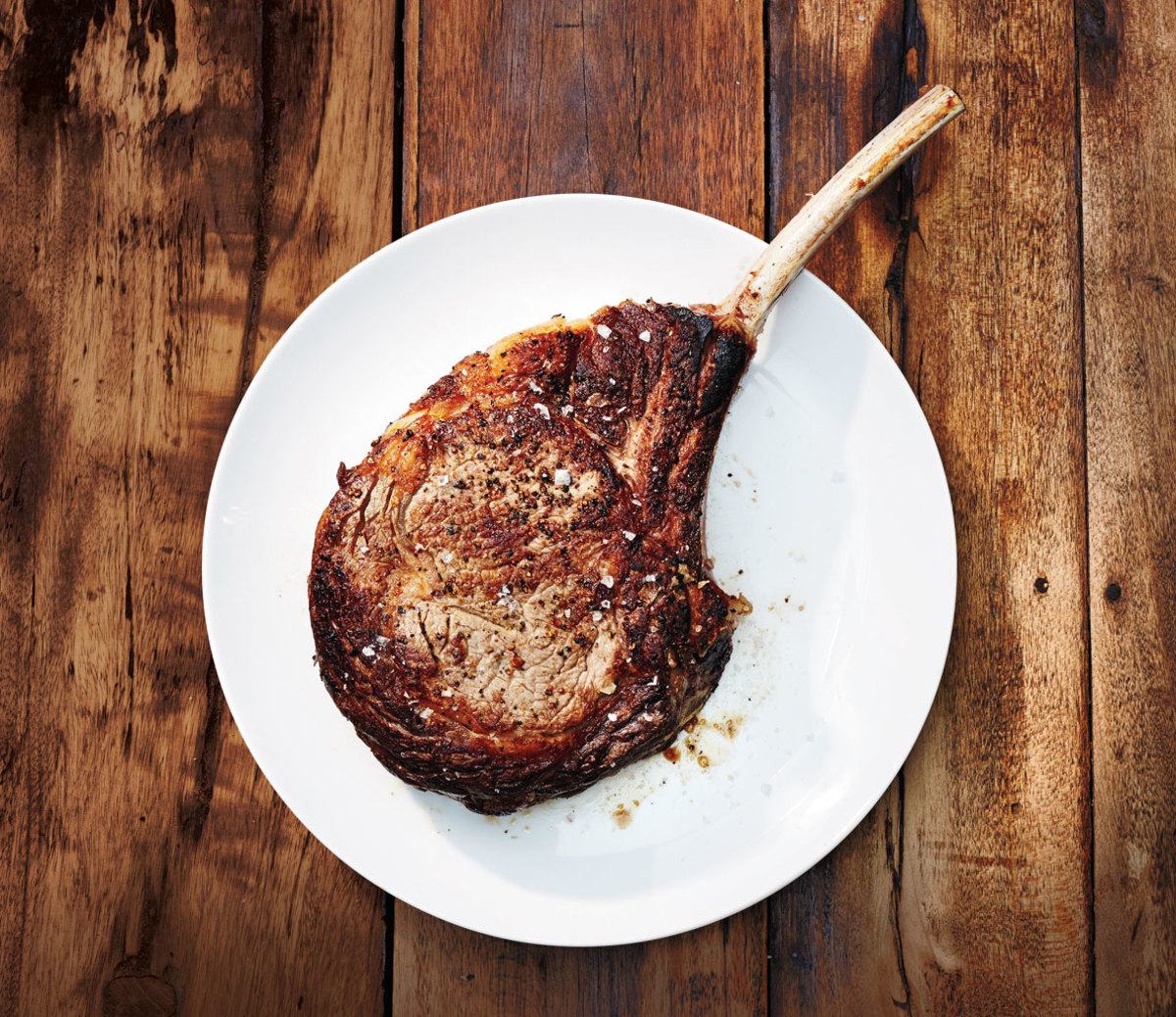 The Greatest Steak You've Never Had
I thought I'd tried every kind of steak imaginable. But recently I chatted with Michael Sullivan, the resident grill guru at Creekstone Farms—the top-tier source, based in Arkansas City, KS, for all the grass-fed steaks we serve at my Tribeca bistro, White Street—and he clued me in to one of the tastiest trends in meat: salt crusting.
It works like this: 1) Pick any cut of meat. (I prefer a "tomahawk," a mighty bone-in rib eye that's great for serving crowds.) 2) Once you've seared it, wrap the steak in aromatics and herbs—rosemary, garlic, lemon, and orange peel—then 3) Cover the whole thing in a quarter-inch coat of coarse salt mixed with a little red wine. 4) When it comes out of the oven, you hammer the beast out of its hardened crust. While it won't be much saltier than your standard prep, it will be the juiciest and most flavorful cut of steak you've ever served up. And the best part? It's ridiculously easy to do in your own kitchen. For Sullivan's salt-and-wine-crusted rib-eye recipe, go here.
Know This!
Stop Holding Yourself Back!
Ever wonder why some supertalented guys seem to end up in a rut? Is it fear? Bad luck?
Well, a remarkable new study from University of Chicago economist Stephen Levitt—yes, the Freakonomics guy—discovered that, when it comes to making major life changes, many people hold off simply because they're waiting for "permission." But he also found that even something as simple as flipping a coin can get them out of their rut. Afterward, they were happier, no matter what had forced their hand.
If you're stuck in neutral, try a technique that's helped me achieve my goals: Visualize yourself thriving in the new situation—winning before you've even stepped up to the plate. It sounds trite, but it works—many a pro athlete will admit he imagines hoisting the championship trophy early in the season.
And if that doesn't get you up and moving confidently, you can always flip a coin.
Remember This!
"You can always make more money. You can't make more time."
Wear This!
The New Indestructible Dress Shoe
Anyone who knows me at all can tell you: I walk everywhere. And I mean everywhere. If I've got a meeting in Midtown Manhattan—which is about 50 blocks (or roughly 21⁄2 miles) from my downtown SoHo office—you can bet I'm trekking there on foot. (And getting plenty of conference calls and e-mails done on my phone along the way.) The only problem: I shred leather soles faster than Taylor Swift cycles through boyfriends. Well, that's until I tried the new Washington Grand Laser Wingtip Oxfords from Cole Haan ($400). Sure, they look like classy dress shoes, but they're built like trail-tough Nikes. And thanks to the cushy ankle and tongue padding, they feel like them, too.
Watch This!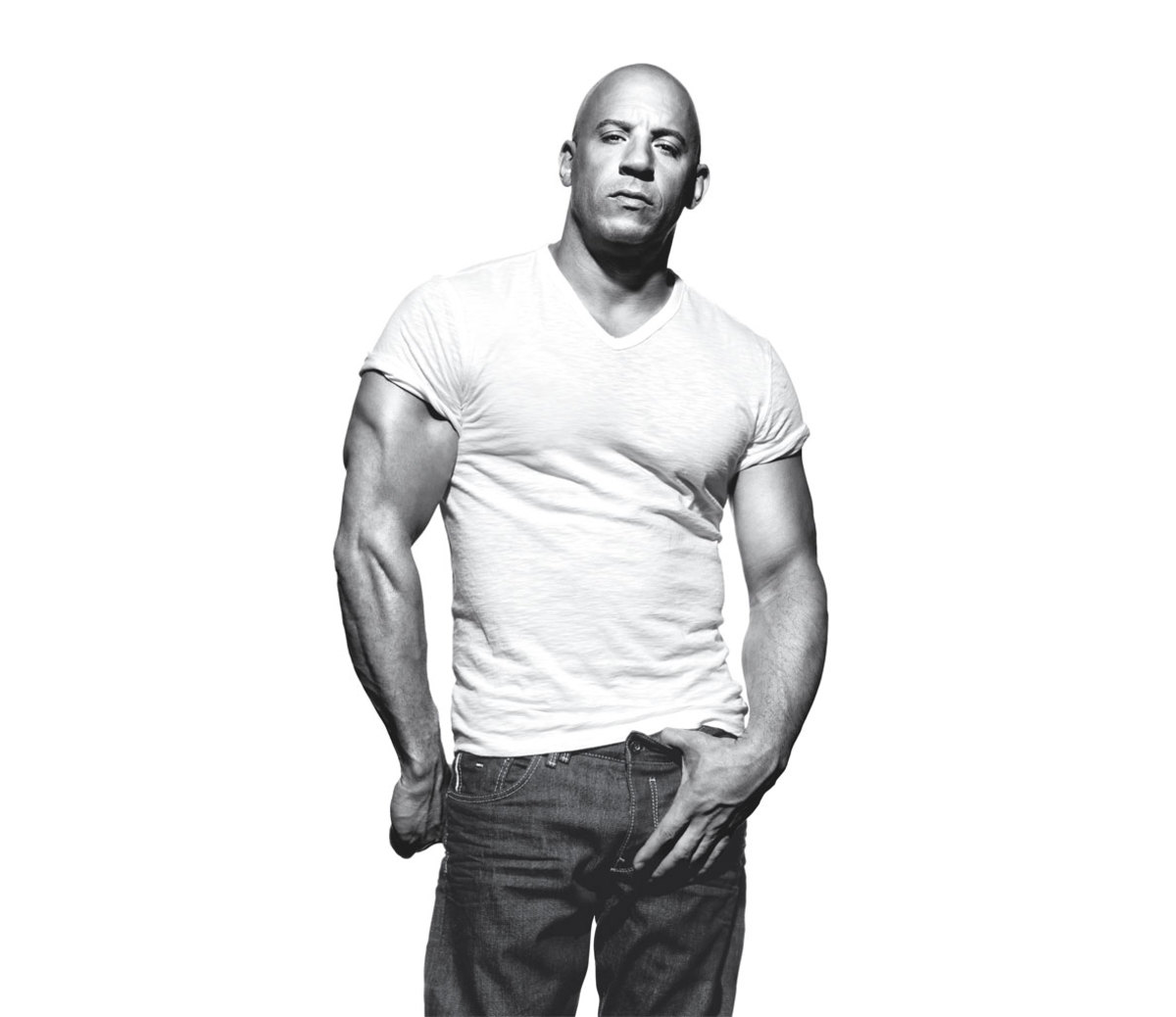 Peter Yang / Men's Fitness
Vin Diesel Goes Back to War
It's amazing to me how everyone's forgotten that action-hero megastar Vin Diesel actually began his career as a dramatic actor, first hitting the big time in the '90s, in Steven Spielberg's war drama Saving Private Ryan. This month, his career comes full circle with a starring role in Billy Lynn's Long Halftime Walk, directed by Ang Lee, about an Iraq War vet's return home. "I play this Rambo-meets-Buddha character—it was a great experience," Diesel told us last year. I caught an early screening, and as much as I love Riddick and Dom, it's great to see Vin return to form.
UFC Warrior King Dana White on Creating a $4 Billion Dollar Fight Empire, Steroids in Sports, and Why Ronda Rousey Will Return Even Stronger >>>