This article was produced in partnership with cbdMD
Full-spectrum CBD is the hottest new trend right now because it contains something most other CBD products don't: THC.
That's because, until recently, THC has had somewhat of a checkered past outside of most wellness circles. But that's in the past. The future of natural wellness products is here, and it's all thanks to hemp.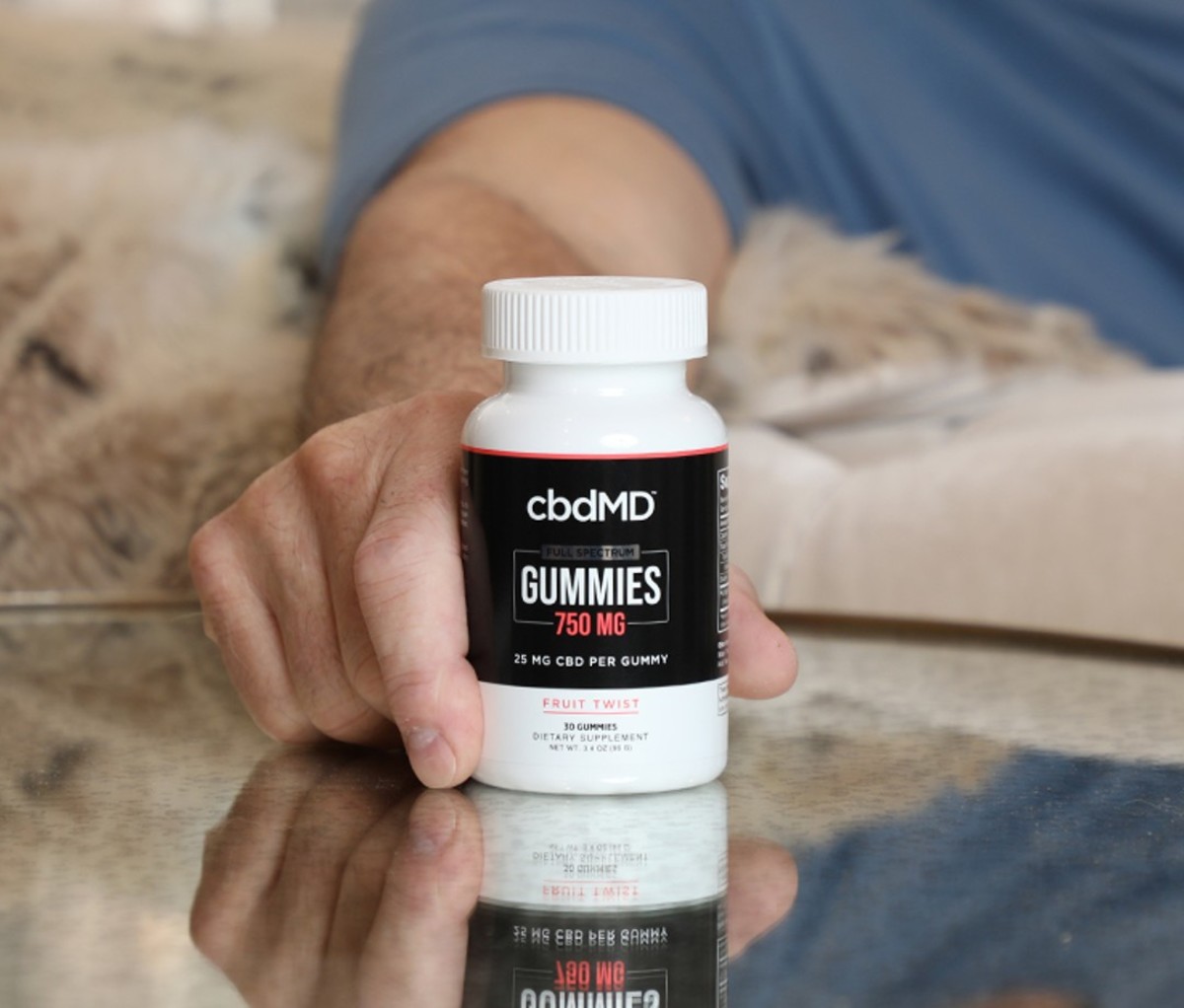 Enter cbdMD: the leader in hemp-based wellness solutions. After leading the CBD industry to new standards, cbdMD combined all the power of the hemp plant into one simple, effective, full-spectrum formula. This full spectrum CBD formula combines two of the most effective cannabinoids in one: CBD+THC. CBD and THC work together in a remarkable way to bring you full plant benefits—and don't worry, it's fully legal.
All the cannabinoids included in cbdMD's full-spectrum CBD formula are derived from federally legal hemp, and therefore contain less than 0.3 percent THC by dry weight.
So how does it all work?
What Is Full-Spectrum CBD?
Simply put, full-spectrum CBD contains the full range of cannabinoids from industrial hemp. All those tiny plant particles that make up the best parts of the plant are pulled out and crafted into the perfect formula. And by including that complete cannabinoid profile (comprising over 100 cannabinoids and terpenes), full-spectrum CBD ensures you receive nothing but the best in hemp-based benefits—all thanks to the entourage effect.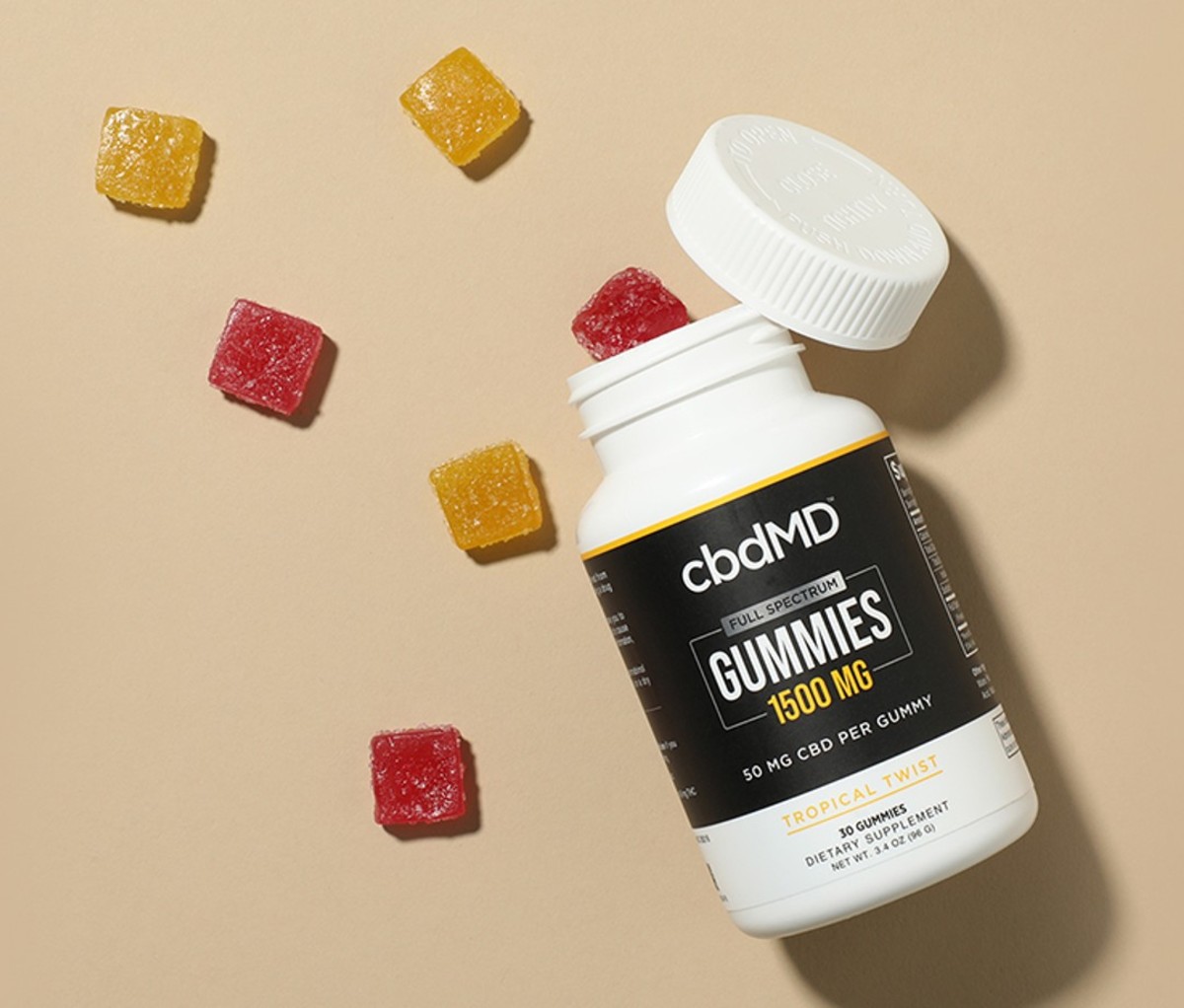 In layman's terms, the entourage effect is the ability of various cannabinoids to work together in a way that makes them stronger together. The more cannabinoids that are included in a specific formula, the more intense the benefits will be.
The fact is, cannabinoids interact with your endocannabinoid system (ECS) and create a range of benefits. The ECS is influenced by either the cannabinoids your body naturally produces (endocannabinoids) or externally obtained (phytocannabinoids).
Either way, your ECS works continuously to maintain your overall health and wellness. And when THC is introduced to your ECS, you can experience the greatest benefits in three key areas: sleep, stress, and muscle recovery.
1. Get Better Sleep by Regulating Your Sleep Cycle
A good night's sleep is often a make-or-break event—especially if you have to grind the next day. Enter full-spectrum tinctures by cbdMD. Simple, easy, effective. It's the perfect nighttime routine to wake feeling refreshed.
Take these right before bed—'cus when you need your sleep, you need it now.

2. Recover From Your Workout Faster
Everyone gets sore. But pain, discomfort, and long recovery times don't need to slow you down. Because CBD and THC work together to help you effectively recover from exercise, full-spectrum CBD gummies are the perfect solution. Packed with 50 mg CBD and about 1.5 mg THC per gummy, they're tasty, convenient, and easy to toss in your bag on the way to the gym.
3. Stop Stress by Promoting Calm and Relaxation
Stress and anxiety are an unfortunate inevitability. Work, school, sports, family, passion projects…the list can feel endless.
Fortunately, the solution for all types of stress is right here: full-spectrum CBD oil softgels. Portable, easy to use, and nondescript, CBD oil softgels can be used all throughout the day—right before an important event or in a pinch when the unexpected happens.
Or, say to hell with our suggestions and mix it up: Try a CBD oil tincture after your workout, take a CBD oil softgel before you go to sleep, or toss some CBD gummies in your bag to munch on when you're stressed.
Check out the entire collection of cbdMD's full-spectrum products and find the one that's right for you.  
For access to exclusive gear videos, celebrity interviews, and more, subscribe on YouTube!