Sound makes a major impact on your life. Whether you're working out in the gym, getting things done at work, or moving through life, you probably are listening to music or something through your headphones while doing it.
Sonos recently put together a global study about the impact on brilliant sound on things people do in everyday life, and many of the stats are very interesting.
The study was put together with 12,000 people over 12 countries, and the main takeaway was that listening to music can help you reduce stress, improve productivity, increase connections to one another, and also can help improve your health.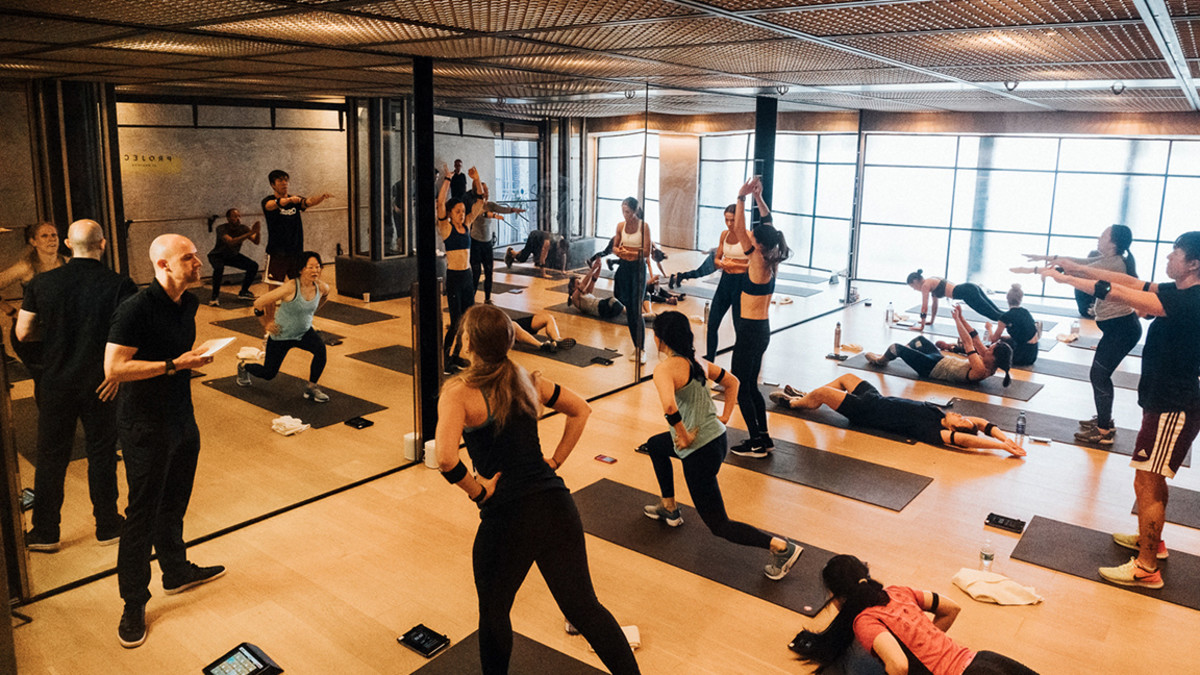 Here are some of the stats, courtesy of Sonos:
Most people that regularly exercise with music say listening helps them push themselves further (55%), workout longer (52%) and increase their intensity (51%)
3 of 4 people that exercise regularly say music has made a bigger impact on their fitness than any supplement
68% of respondents say that music helps motivate them to workout when they're tempted to skip it
As part of the survey, the company also looked at the impact of high-quality audio and the impact it can have. The study found that "high-quality audio could be the secret to upping your workout game, giving a 2% edge" to you in what you're doing.
For more info on the study and the results, check out more from Sonos.
Here's a look at some of the infographics from the study: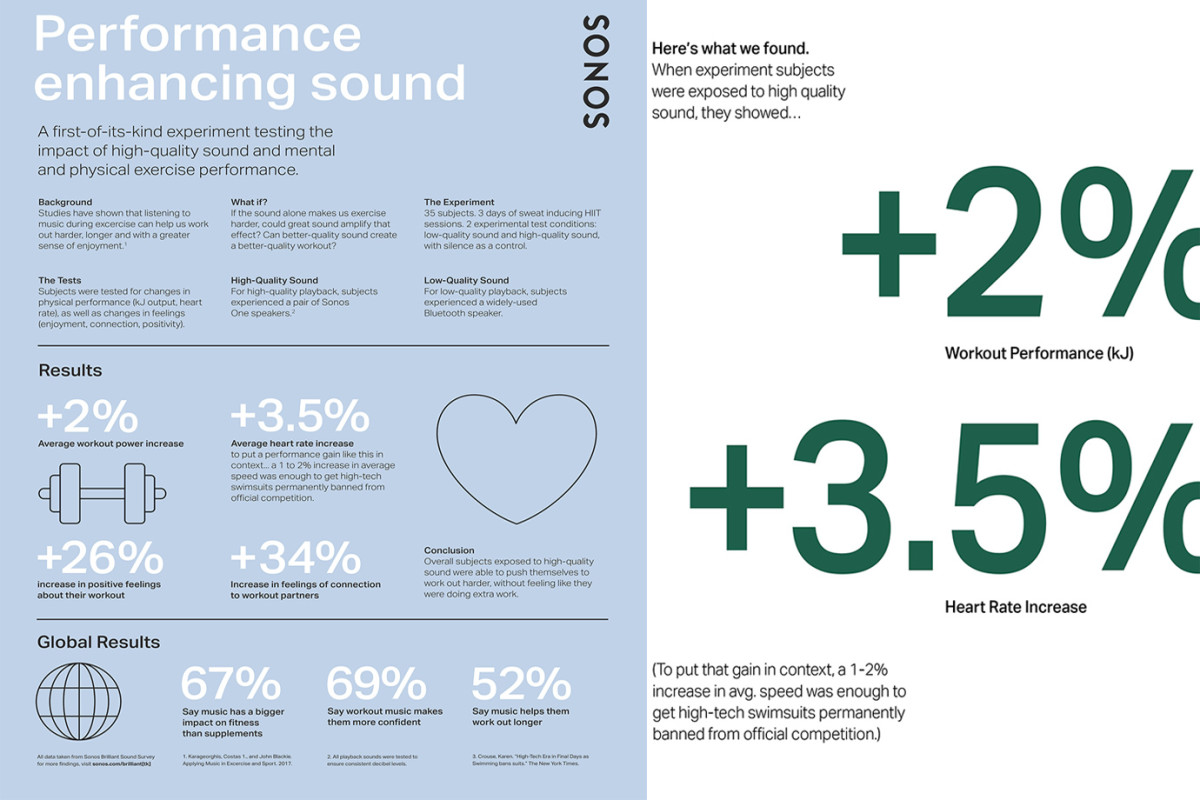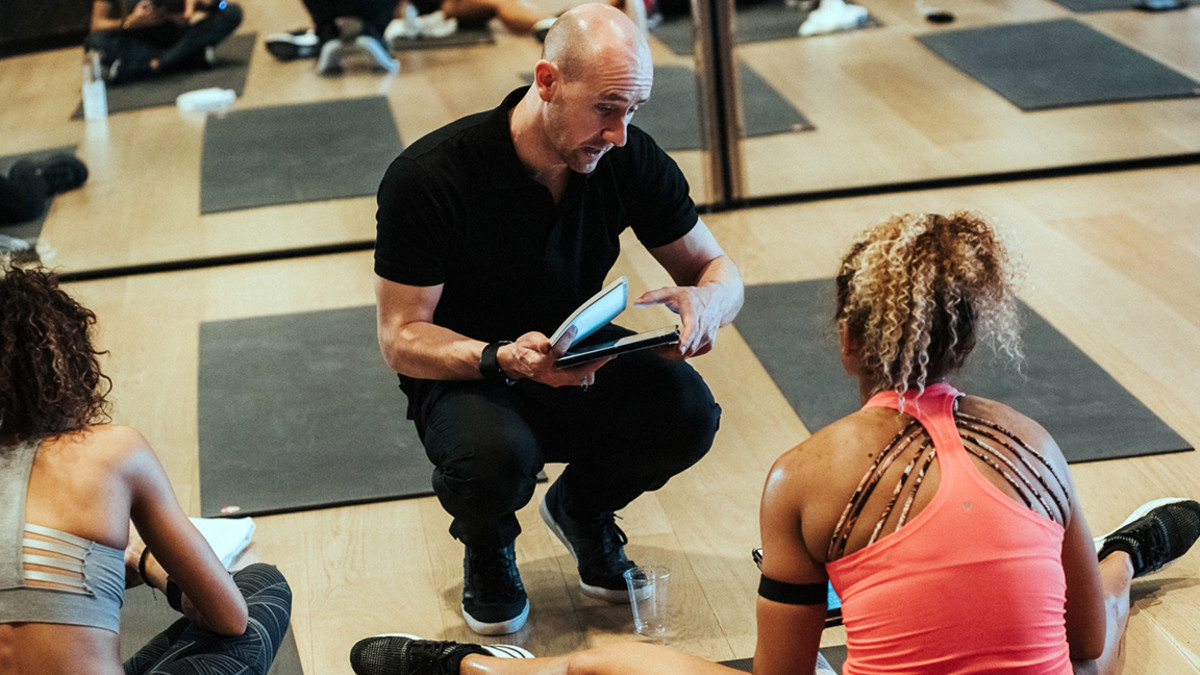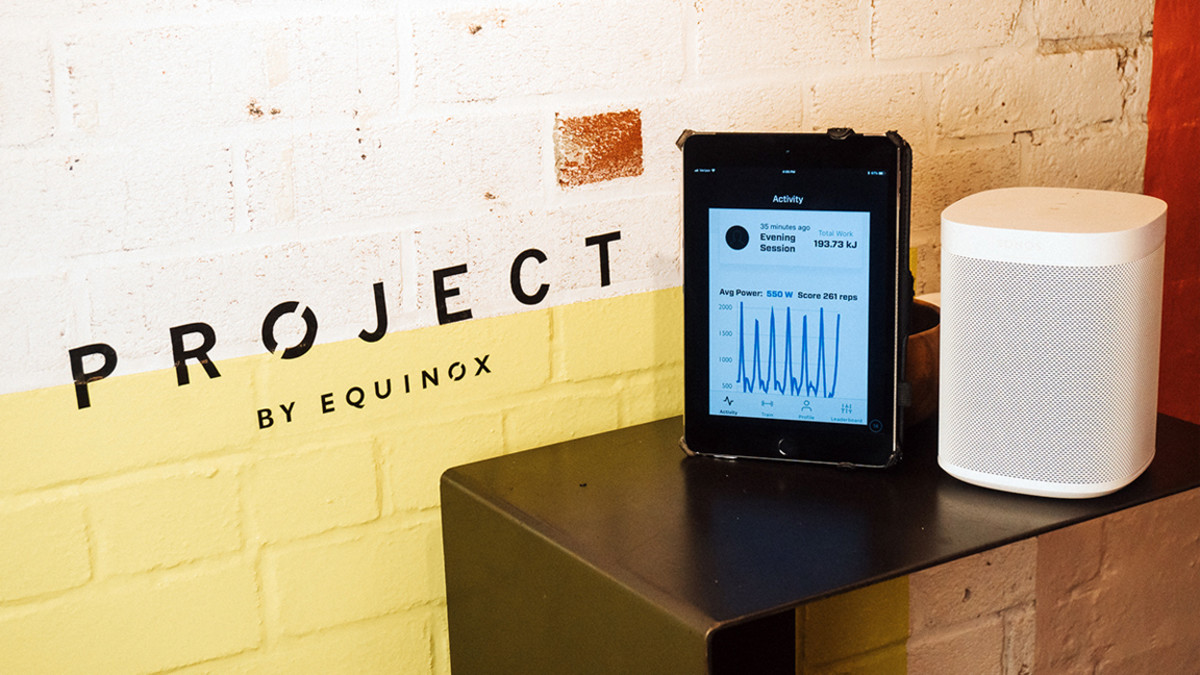 For access to exclusive gear videos, celebrity interviews, and more, subscribe on YouTube!