To get in shape for his role as an an underdog high school wrestler in the real-life story, American Wrestler: The Wizard, George Kosturos really got into character.
To portray wrestler Ali Afshar, who escaped revolution in Iran in 1980 only to find hostility in a small California town, the 25-year-old Kosturos spent a month practicing every day with real-life student wrestlers.
"I grew up playing football, basketball, doing gymnastics, so that experience helped. But I really learned from this that wrestling is so much harder," Kosturos tells Men's Fitness. "Not to knock any other sports, but wrestling is very tough—really, one of the hardest sports I've ever had to do. I worked with Ali and his close friend, a former Green Beret turned wrestling coach, and they threw me into regular wrestling practices and taught me all the moves." (Not that Kosturos is a slouch—he currently trains for triathlons when he's not shooting movies, and his usual workout routine includes a mix of intense cardio, mixed martial arts, kickboxing, and weightlifting.)
The underdog story, co-starring Jon Voight (Heat, Ray Donovan) and William Fichtner (The Dark Knight, The Perfect Storm), follows Ali as he tries to fit into the Petaluma community, eventually breaking through as the star of the school's hard-luck wrestling team.
All that training paid off—Kosturos went through a major body transformation for the film: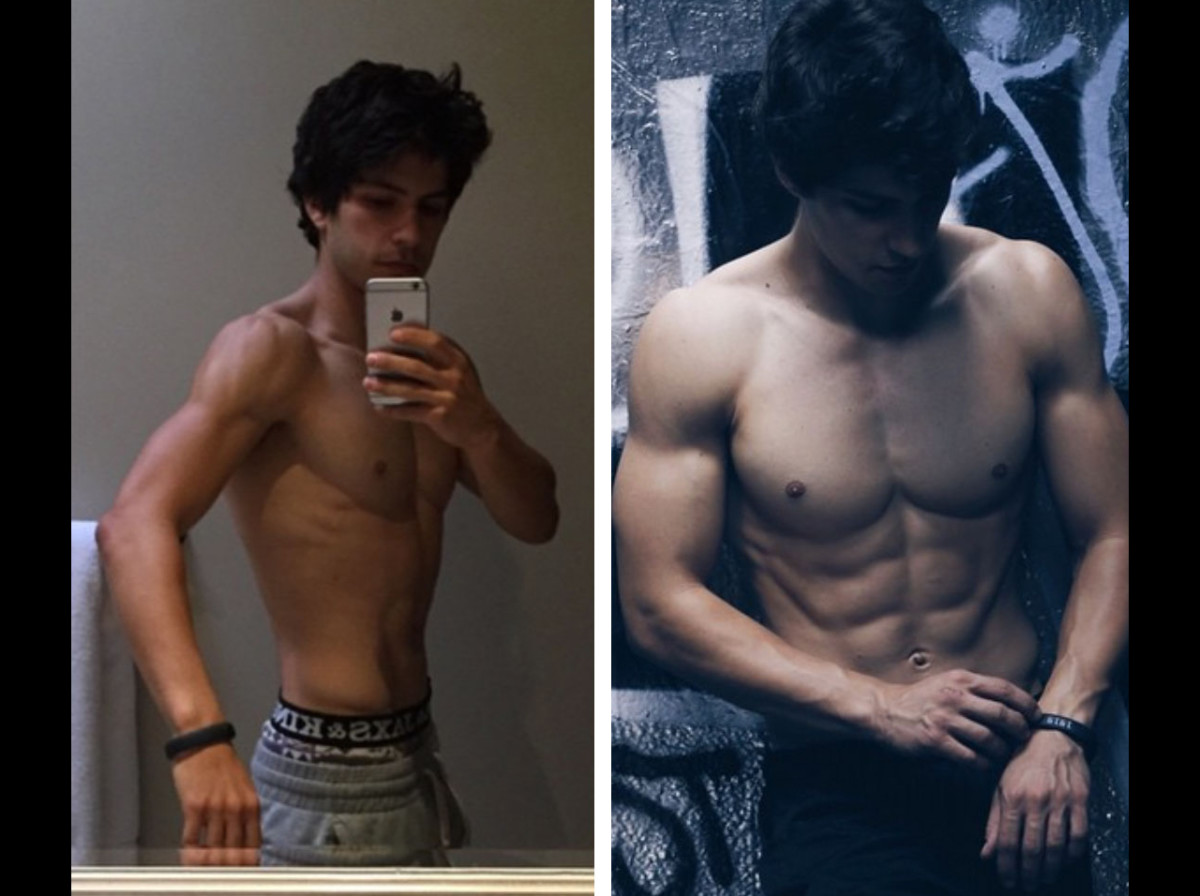 Courtesy of Warner Bros. / George Kosturos
Kosturos spoke with Men's Fitness about his intense training program for the role, his favorite sports films, and how he learned to do the acrobatic "Flying Squirrel."
MEN'S FITNESS: What was your audition process like for the role?
George Kosturos: When I first came in, the producers had told me that they really liked me for the role, but I was too big. So before I even booked the role, I ended up losing about 15lbs in around 10 days for my call back. When I came back, they were shocked, but then laughed and said, 'Oh yeah, we told you to do that.' I ended up losing five more pounds by the time we were shooting to get down to Afshar's actual wrestling weight.
How did you train for the movie?
To get down all the weight for the callback, I did something totally unhealthy and highly unrecommended, but it worked. I mimicked the Matt Damon weight loss plan he used for Courage Under Fire: Went running for, like, five miles a day and practiced wrestling moves. It was totally effective, but I wouldn't want anyone to do it.
Then, as we trained and shot the movie, I gained back the muscle. There were some extreme wrestling moves to learn, but luckily I had done some gymnastics and Jiu-Jitsu in high school, so it all kind of played in. All these random experiences I used to have worked perfectly for what this role required.
What are some of the workouts you used during your training?
We did a lot of wrestling practice drills—wrist drills, takedown drills. Once I started the movie, I had to be really skinny, but then we only had a month to shoot and I had to get a lot bigger through the story of the movie.
There was a playground near our hotel, so every day we'd go and do all-bodyweight workouts—pullups, pushups, dips. We called it the Playground Workout. We did that every single morning, and then every single night after shooting, just so we were all getting bigger as the movie progressed. By the time my character is actually a—spoiler alert—championship wrestler, I looked the part, for sure. So I had to basically re-gain all the muscle and that mass that I had lost to book the movie.
You did a lot of your own stunts in the movie. What was it like learning the wrestling moves? 
It was tough, but it was a great experience. There was this one move that we do, the "Flying Squirrel," where I do this cartwheeling, semi-backflip over somebody to take them down. That was in the script originally from the start, and the producers were like, "We have no idea how we're going to figure this out." Luckily, we had a couple kids from the local high school help me just basically practice flipping over them, and they were really cool. I remember we shot it like 20 times. I landed it every time, but they needed to get so many different angles.
What is your daily workout routine like? What are your favorite workouts to do when you aren't shooting?
When I'm not training for a movie, I actually train for triathlons. I'm doing one this summer. Every day I'll either bike, run, or swim in the morning, or a combo of just bike and run. I start off with a really big cardio morning, and then at night I'll go to the gym, and I lift or do some MMA sparring, Muay Thai, or kickboxing workout. I like to do bodyweight stuff, because you can do those anywhere. You don't need a gym for it—you can do it in your room. That's actually how I started working out before I could get a gym membership.
GIVEAWAY: Want a chance to win American Wrestler: The Wizard? Enter the Men's Fitness giveaway to try and win your free HD copy of the uplifting, inspiring film.
What are some of your favorite healthy foods? What's your daily diet like?
I went on a plant-based diet that goes in line with my whole triathlon training about a year ago. I'm not vegan, because I sometimes eat fish, but I'm strictly plant-based in terms of mostly eating greens, and avoiding meat, and avoiding dairy as much as I can. I've noticed it gives me a different form of energy. I wake up with more energy. I'm not tired after I eat. I can eat a big meal and then go work out right after—I don't get that 'food coma' feeling. I love quinoa, beans, fish tacos—which are a little exception to the plant-based diet. Kale and vegetable smoothies are good, too. You just add a couple berries to them and they taste great.
What are some of your favorite sports movies? How does American Wrestler compare to those?
Growing up, my favorite movies were Remember the Titans and The Karate Kid, so it's beyond a dream come true to be in this film. This movie is like The Karate Kid meets Rocky. It's just a true underdog sports movie that I would have just loved to watch myself as a kid, and being able to star in it was surreal.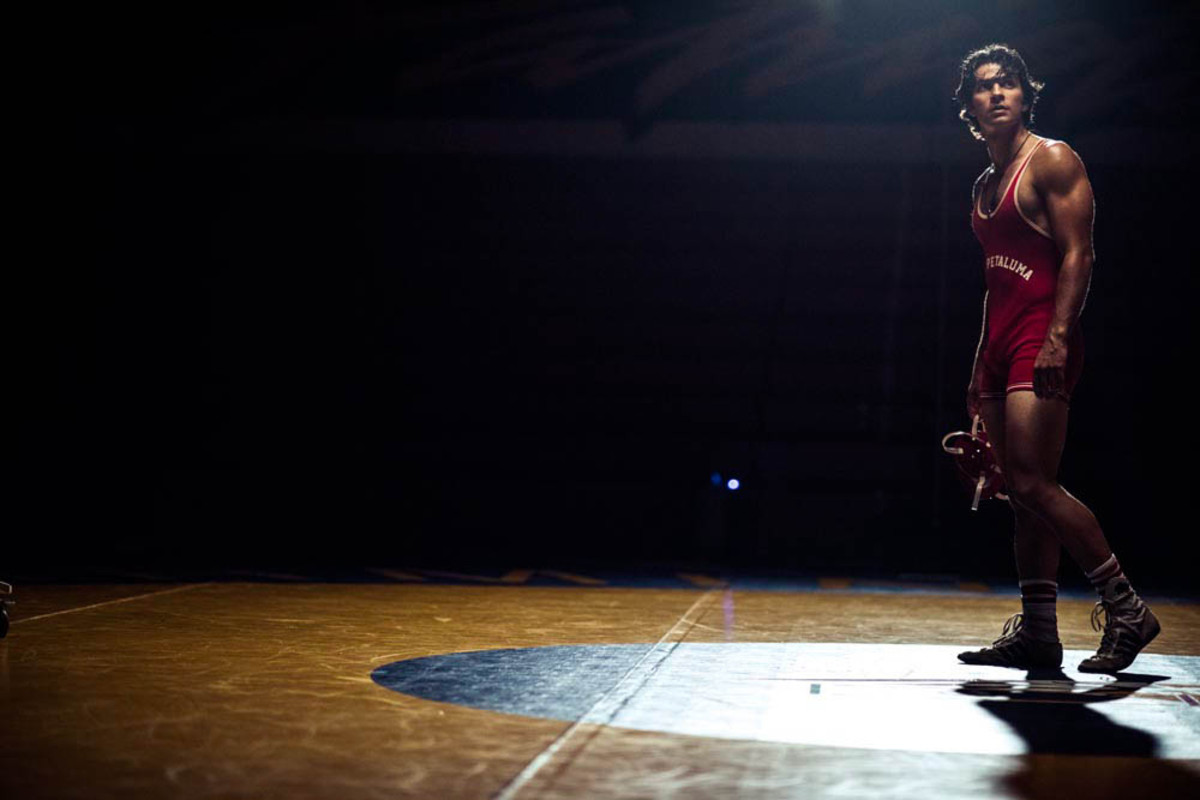 For access to exclusive gear videos, celebrity interviews, and more, subscribe on YouTube!