Looking at Alano Miller today, you see a confident, 6'2", 190 pounds of rock-solid muscle. Rewind back to his high school days in Daytona Beach, FL, and it was a much different story. "I was a lifeguard and never took my shirt off. I never felt comfortable," he says when reflecting on his adolescent years. "The weight messed with me a lot."
The teenager's daily lunch was four Whoppers, a large fries, small coke, and an apple pie from Burger King. And on the weekends—a large foot-long Subway meatball sandwich on top of a 20-piece order of honey barbecue wings from KFC. Hardly a diet of champions, and he knew it.
9 of the most unhealthy meals you can order
At that point, his only chance at change was to seek it out for himself. "Although I played football and basketball while I was in Phys Ed, I never got into the gym." he says. "There wasn't anyone in my school, or even a teacher, who was saying, 'Come to the gym.' " Miller's support came from one of his best friends. "It's not about being in the gym all day, but it's about actually taking the step to go," he explains. "You've got to put on a T-shirt, some shorts, some sneakers, and go to the physical gym."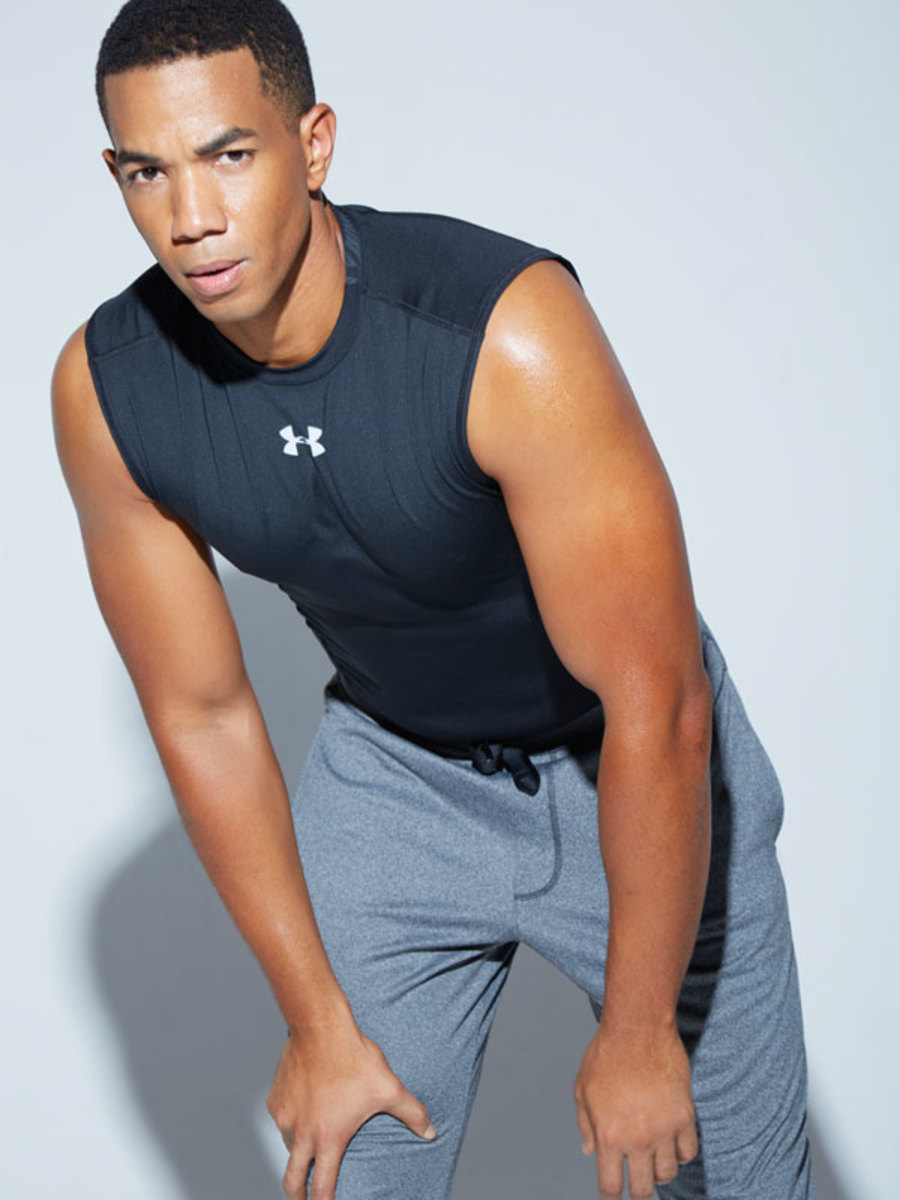 When it came to putting in the work, it wasn't that Miller didn't understand how to do a situp or a pushup or other basic exercises. As it is with many people who start a fitness program, it was the weights that brought on some hesitation. "I never got under a bar and started squatting. All of those things intimidated me," he explains. But by acting on his friend's advice to be both persistent and consistent and slowly understanding how certain muscles and different parts in the body work, Miller started seeing success. "I remember the day [at 25 years old] I celebrated benching 135 for the first time in my life," says Miller. A year later, he was benching 240, and now he's at 275. "For me it was all in my mind…it just took time as opposed to 'I've got to do this right now and it's got to happen tomorrow.' That's where the misconceptions happen."
For the most part, every day is leg day for Miller. "I try to get in front of a squat rack every day even if it's a nice warmup, even if it's three sets of 10, or even if it's just a bar." He's also a firm believer in light weight and high repetitions. Miller likes to do 100 reps of an exercise targeting a specific body part. For example, he'll do 100 reps of the bench press or squats, breaking sets out into as many reps as he can do followed by brief rests and repeating until he reaches 100. "I'm lifting light-enough weight to where I can keep the muscle engaged, but at the same time I walk away exhausted, but not so much that I'm hurting myself," he says.
Of the total of six days a week he spends going to the gym, Miller says he's also a  advocate of full-body workouts in addition to calisthenics and playing pickup basketball games when traditional cardio feels boring.  
Still, a six-day plan and countless reps of squats can't undo the four-digit-calorie lunches he would eat every day. Next up: getting his diet dialed in. "At the end of the day I was just eating too much. What you think a serving is will upset you—it will blow your mind. A big thing for me was actually finding out what portions were," he says.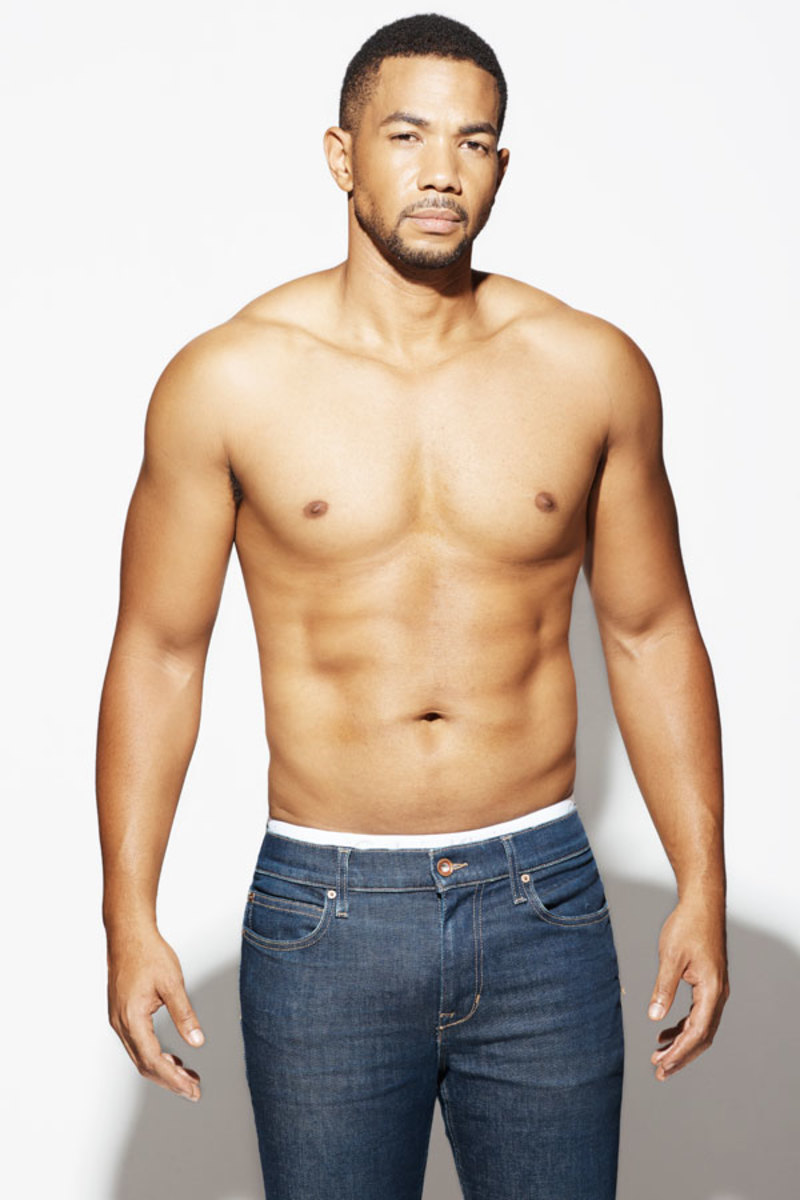 The diet overhaul wasn't an overnight success: "I failed and failed and failed because there's a lot of misinformation out there. It took me a good six years to figure out what my body type was and what I was eating," he says. What he found out was his body responds well to moderate portions, lots of vegetables, and fish and poultry (with some limitations around red meat).
Four complete 21-day body-transformation programs
Just because Miller has changed his diet to focus on lean protein, fiber, and healthy carbohydrates, doesn't mean he's lost his passion for food and baking. "When my wife and I met, I'd bake. We make a Red Velvet like no other," he says. Now, the Millers even make their own versions of raw treats. "When you start to take away things that you're so used to like salt and sugar and start to realize there are other seasonings in the world that exist outside of that, it bring so much flavor and joy." One day, you may be able to sample his sweet- potato pies and lemon tarts at Alano Miller's dream bakery. (We'll see if we can get our hands on one of his secret recipes!)
In the meantime, you can catch him in the film Loving—a true story of an interracial couple sentenced to prison in Virginia in 1958 for getting married. The film is set to release this November. Or watch for his return in the second season of WGN's Underground as "Cato" in March 2017.
Follow Alano Miller on Instagram, Facebook, and Twitter
For access to exclusive gear videos, celebrity interviews, and more, subscribe on YouTube!